12 Bloggers. 12 Weeks. 12 Awesome Ideas.
As much as I love the relaxed schedule that comes along with summer, there is also a small part of me that dreads the inevitable question:
Mom, what can we do?!
Summer Fun with Kids here at LWSL is the solution to this dilemma! Very simply, it is 12 weeks of fantastic fun and EASY projects or activities shared by some of the most talented moms in the Blogosphere. These amazing ladies have SO many great ideas to share and I can't wait for you to see what simple but creative activities they have come up with!
SUMMER FUN WITH KIDS

Introduction + Face Painting
Week 1:
Edie- Rainbow Fish Puppets
Week 2:
Cindy – Giant Homemade Bubbles
Week 3:
Laura-DIY Sharpie T-Shirts
Week 4:
Kelly-DIY Newspaper Kite
Week 5:
Lauren-DIY Stuffed Felt Lion
Week 6:
Angela & Heather -Easy Rolling Slushie Stand
Week 7:
Gina-DIY Tree Swing
Week 8:
Courtney-Cool-Off Kindness Fans
Week 9:
Pina Colada Ice Pops
Week 10:
Nici- Giant DIY Tic Tac Toe Board
Week 11:
Claire -Easy DIY Bird Feeder
Week 12:
Michelle & Kira – All About Me Collage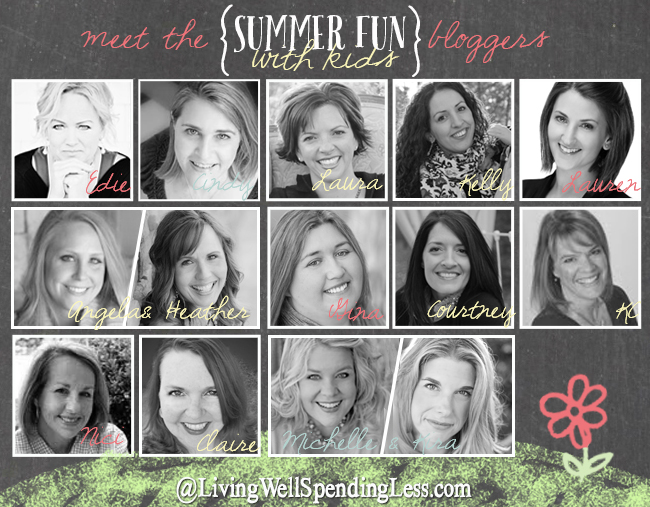 Meet the 12 Summer Fun with Kids Bloggers:
Edie @
Life in Grace
Cindy @
Skip to My Lou
Laura @
Finding Home
Kelly @
View Along the Way
Lauren
@ I am THAT Lady
Angela & Heather
@ Sports Mom Survival Guide
Gina
@ Shabby Creek Cottage
Courtney
@ Lil Light O Mine
KC
@ The Real Thing with the Coake Family
Nici
@ Posed Perfection
Claire
@ A Little CLAIREification
Michelle & Kira
@ Sunshine & Hurricanes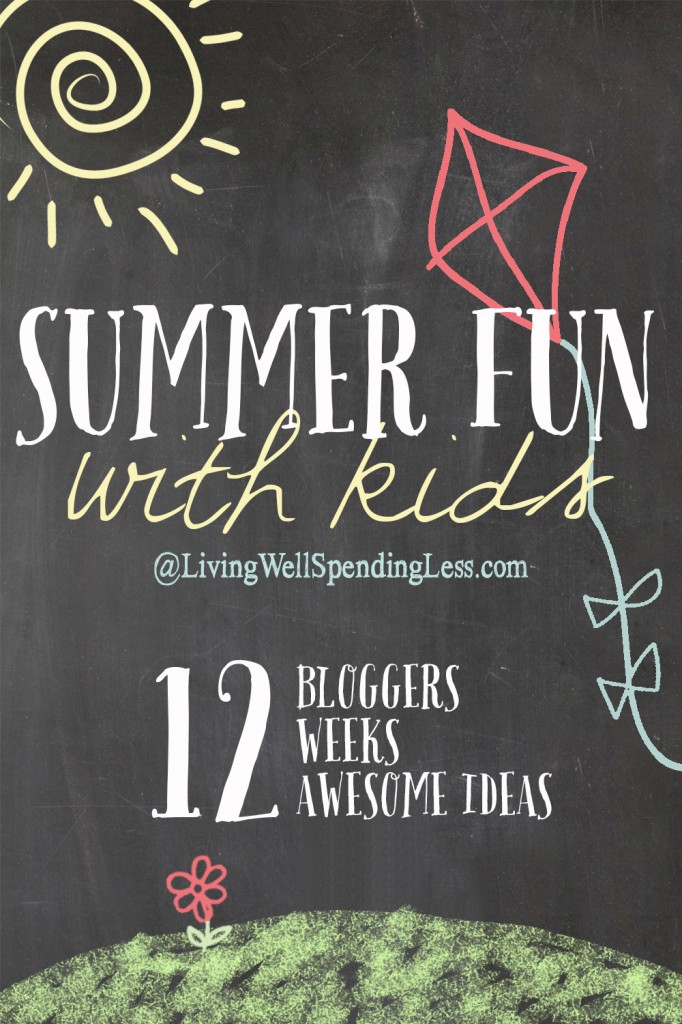 * * *
What is your favorite summer activity to do with your kids?