Annie is almost 2.
Can you believe it?
No, I can't either. My baby is not a baby anymore!
But while I am feeling a little sad that she's growing up so fast, I can't help but get excited about the prospect of planning  a birthday party. It is, after all, my very favorite thing to do!
A few weeks ago I ordered a few things for the girls from my favorite kid's store, Gymboree. Everything–including sale items–was an additional 30% off AND I had a coupon for 20% off my entire order. It made me a little giddy & I couldn't resist taking a peek at the birthday outfits. I fell in love with the most adorable "Birthday Girl" ice-cream cone shirt. That shirt has become my inspiration for her "Sweet Soda Shop" party.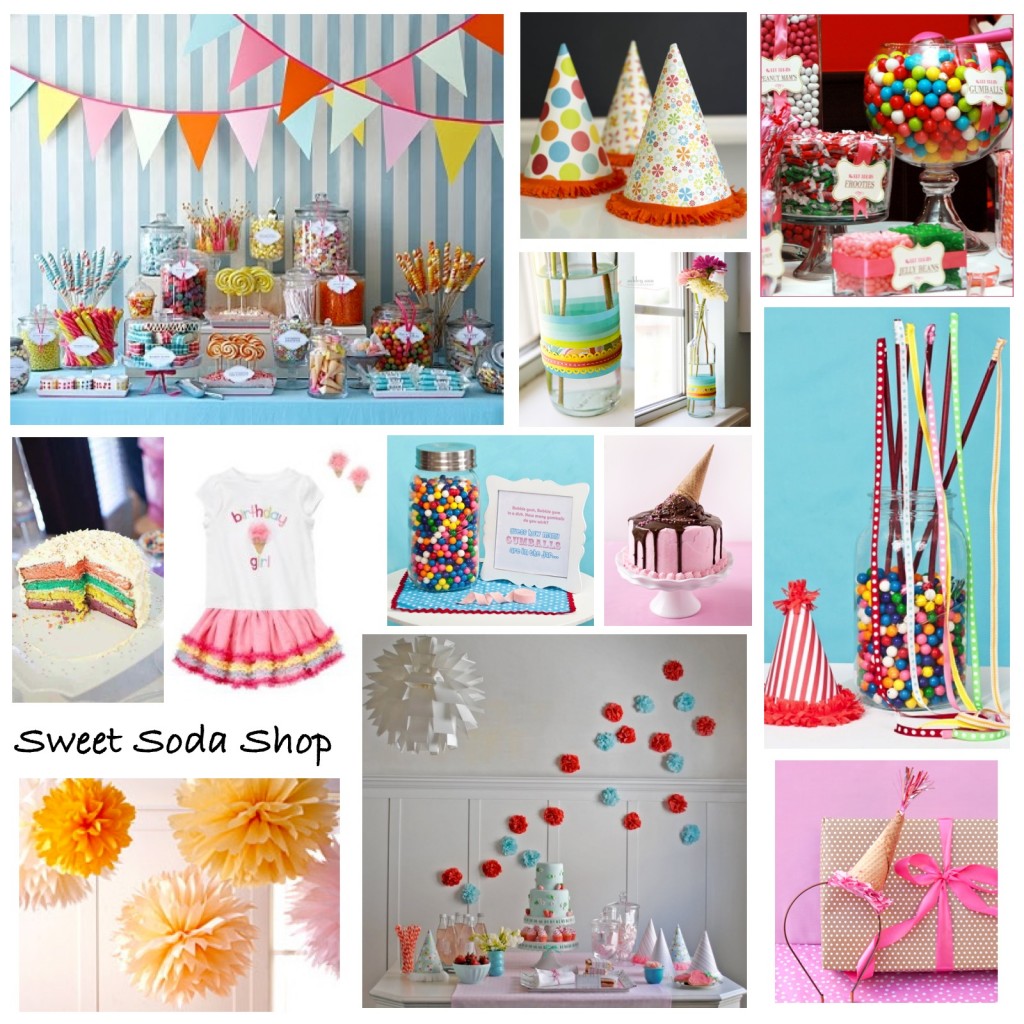 (Photo credits: MarthaStewart.com, AshleyAnnPhotography.com, AmyAtlas.com, BlowoutParty.com,OneCharmingParty.com, BirthdayGirlBlog.com, HostessBlog.com)
I'm still not quite sure how I'm going to pull it all together, especially on a budget.
It'll probably involve a lot of DiY projects.
And I'm going to need to find a cheap supplier for all that candy!
But there's nothing I love more than a frugal challenge.
I'll keep you posted on my party progress….