When it comes to Thanksgiving there will be at least a few things that go wrong. Use this guide to help yourself get right back on track!
The first time I hosted Thanksgiving dinner, I was still in college. Being 21 years old, newly married, young and idealistic, I had visions of the perfect Martha Stewart-inspired menu, delivered on a beautifully decorated table, with all my guests oohing and aahing over every dish, marveling at my ability to put together the most amazing feast they had ever eaten, all while managing a full course load. We'd eat an incredible meal, then sit around playing games and spending time together as a family.
That's not exactly what happened.
I spent hours designing a turkey out of fresh herbs to top my homemade pesto-goat cheese appetizer. It looked amazing!
Thanksgiving Fails (& How to Fix Them!)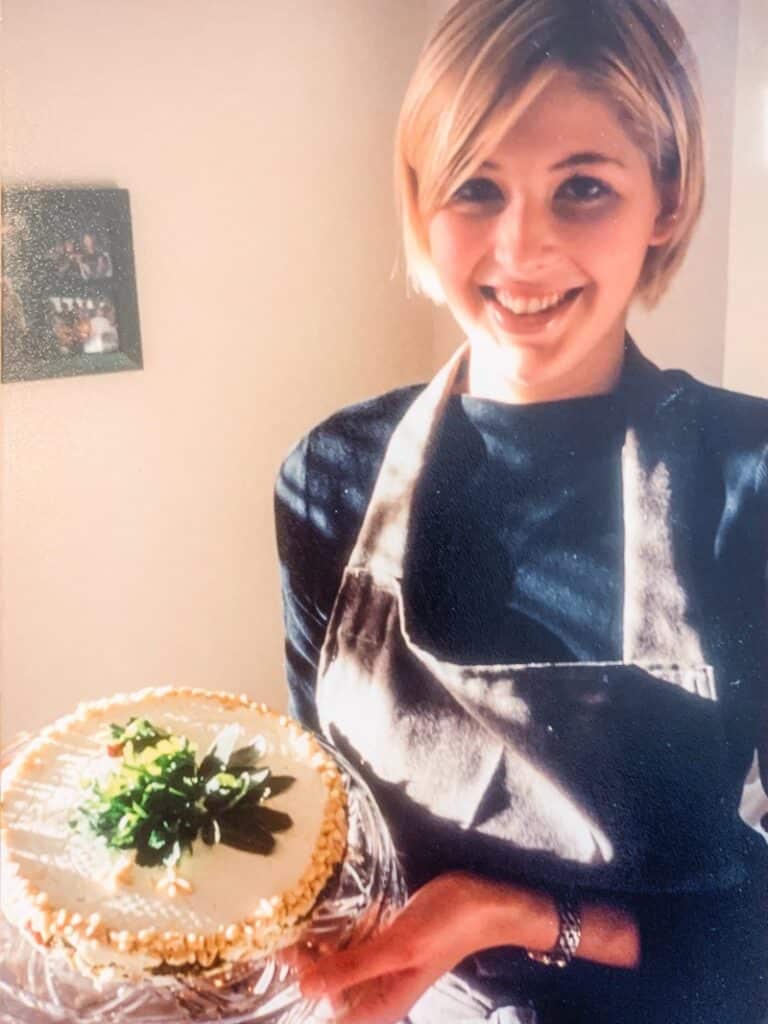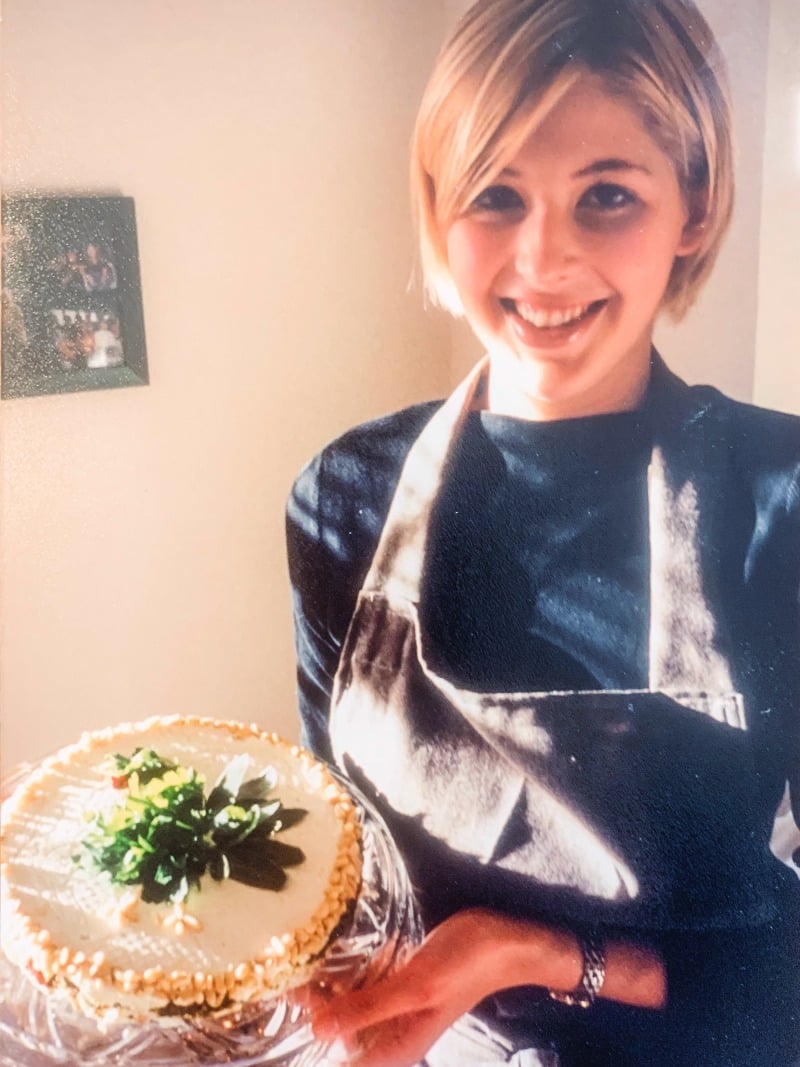 Sadly, no one ate it.
"It's just too fancy," my brother told me, "plus I don't really like goat cheese. Or Pine Nuts."
My turkey was overcooked. My stuffing was dry. My mashed potatoes were gluey and flavorless. My pie was burnt. The only dish that fully got eaten? The green bean casserole brought by one of my guests. And no one wanted to play games because they were all too busy watching football.
I felt like I had failed completely.
And yet, looking back, I'm so grateful for that experience and everything it taught me!
First of all, while that first Thanksgiving was a little rough, it gave me the confidence to realize that I was actually capable of figuring out how to cook an entire Thanksgiving dinner for a crowd. Second, it taught me that when it comes to Thanksgiving–or any holiday for that matter–it's important to adjust your expectations, and to be ready to roll with the punches. No matter what you picture in your head, it probably won't end up that way, and that's okay. Finally, it taught me that the thing that impresses guests the most is food that tastes good and a home that feels welcoming and comfortable.
In other words? No one really cares about your fresh herb turkey!
All that to say–when it comes to Thanksgiving, whether it's your first or your 40th, there will be at least a few things that go wrong. Don't sweat it, simply use this guide to help yourself get right back on track.
Help! I don't know where to start!
I get it–planning a whole Thanksgiving dinner can feel pretty overwhelming, especially if it's your very first time. Luckily, here at LWSL we've put together some AMAZING resources to help you plan like a pro–we've literally done everything for you except the shopping and the cooking!
The first resource you'll want to make sure and grab is our LWSL Holiday Planner, which will help you set your intentions, then head over to our Ultimate Thanksgiving Menu to get our fully field-tested turkey-day plan, which includes your full menu, links to all the recipes, shopping list, and your complete timeline for actually getting it done.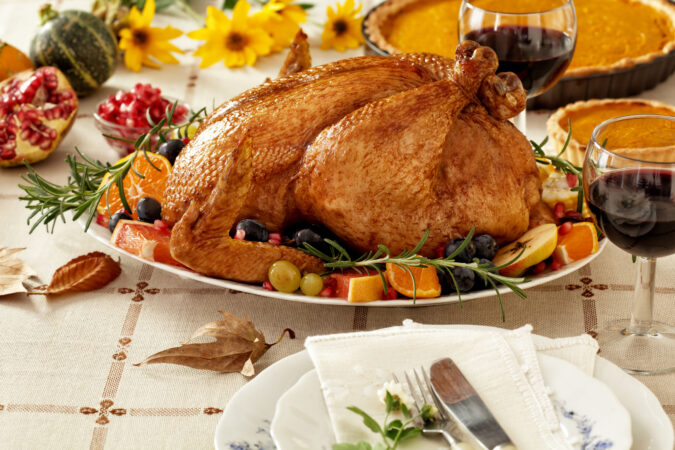 Help! My turkey…
Is still frozen!
A 12 lb turkey can take up to 3 days to thaw in the fridge, and the bigger the bird the longer the it'll take. If you didn't thaw yours in time, no need to panic. You can speed up the thawing process by placing the bird in a large cooking bag. Making sure to tie the end tight and submerge in a cooler filled with cold water. Be sure to change the water often so it is always cold.
If your turkey is still not fully thawed by Thanksgiving, carefully cut it in half between the breasts and also cut the legs off. Place in a deep roasting pan on top of cut carrots, celery, onions and some parsley and salt and pepper. Add some chicken stock and cover with aluminum foil until meat reaches 160 degrees. Remember the breast meat will cook faster than the dark meat(legs).
Is too dry!
This can happen easily but can also be easily fixed. Once your bird has rested and you start carving and notice that the meat is dry. STOP, re-group and breath. Get a large roasting pan and place carved turkey meat in the pan and cover with chicken stock. Then cover the roasting pan with aluminum foil and place back in oven for about 7-10 minutes. The Turkey will be moist and no one will ever know
Is under-cooked!
This is what Thanksgiving nightmares are made of sitting down to a table full of guests with a barely cooked bird. But you can ensure your turkey is fully cooked by investing in a good meat thermometer–I wouldn't recommend cooking a turkey without it.
Just remember that when it comes to Thanksgiving, the serving time is always dependent on the turkey–not the other way around. You can do your best to plan for a certain time, but ultimately you'll have to be flexible depending on when the bird is fully cooked. For best results, don't get impatient and open the oven too often to check the progress. Your turkey is done when the breast meat reads 160.
Once the turkey is fully cooked, you still have to let it rest for 20-25. This is a very important step, but it will also give you time to reheat all the side dishes so that everything is ready at the same time.
I don't know how to carve my bird!
This is when YouTube is so handy! Check out this super cool video from The Culinary Institute of America (https://www.youtube.com/watch?v=939uGzs484M) or be sure to check out our step-by-step instructions found in this post!
I don't have a serving tray!
Go rustic! Use a large wooden cutting board as a serving tray for your sliced turkey meat.
My oven isn't BIG enough to hold all my dishes!
This is a common problem but there is a solution. This extra rack, can add 3 more tiers to your oven. And bonus it can be bought for under $15.00!!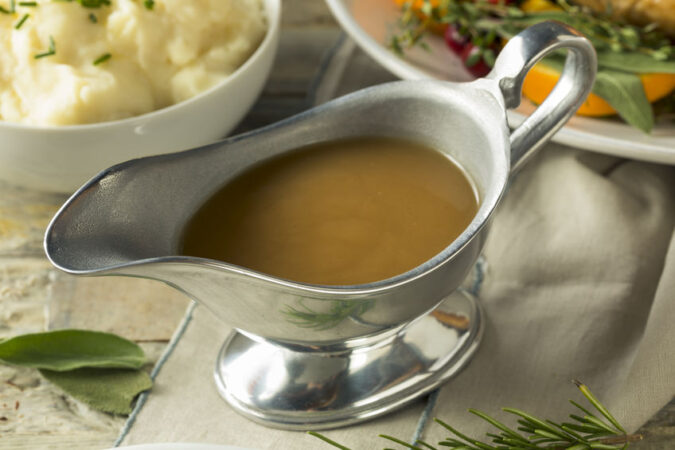 Help! My gravy…
Is too lumpy!
This is a common problem but also an easy one to fix! Simply pour it through a strainer and the lumps will get caught in the mesh. If necessary, add a little chicken stock to bring it back to the right consistency.
Has no flavor!
The secret to flavorful gravy is twofold–pan drippings and SALT. It's best to start with the right ingredients from the beginning, but you can rescue less-than-stellar gravy (or improve your store-bought gravy) with this simple trick. First, spoon out a cup of drippings out of your roasting pan & let separate. Remove the excess fat from the top, then heat the pan drippings on the stove. Pour in your gravy and whisk continually until mixture thickens. If too thin, mix 2 tablespoons of cornstarch and water together until smooth and slowly add to the saucepan. Continually mix until gravy thickens, then add at least a 1/2 teaspoon of salt, then continue adding salt and pepper to taste.
Is too thin!
Use equal parts of cornstarch and water to make a slurry. Mix slurry into gravy slowly being sure to keep stirring on medium heat until gravy starts to come to a low boil.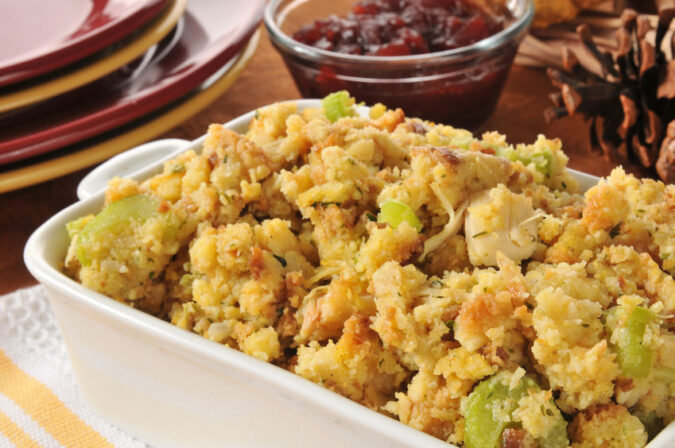 Help! My stuffing…
Is too dry!
No one likes dry stuffing! Luckily this is an easy fix too. Simply melt 2 tablespoons of butter in a cup of chicken stock, add salt & pepper to taste, then pour over dry stuffing, mix well, then cover dish with foil and place back in oven for 5-7 minutes or until warm and steamy.
Is soggy!
Don't let soggy stuffing get you down–drying it out is a breeze. Line a baking sheet with parchment paper and spread your stuffing onto the parchment, making sure it is spread out evenly. Place in oven and cook in 5 minute increments until it is a bit more dry.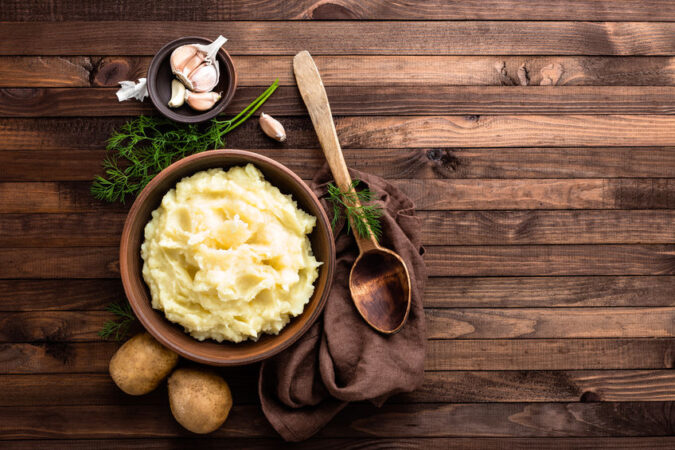 Help! My mashed potatoes…
Are like glue!
This happens when mashed potatoes are whipped or mashed too much. But this can also be caused by using the wrong potato. We recommend using Yukon Gold or Russet potatoes. That said, if it's too late…you can always turn this mishap into a mashed potato casserole. Just add a 1/2 cup of shredded cheddar cheese, some butter, chopped chives and a splash of milk. Place in a glass dish add extra cheese and bake until potatoes are lightly golden brown and warm.
Are too lumpy!
Potatoes that are too lumpy often means they are under-cooked. Add some extra milk or stock and cook on low heat until lumps soften.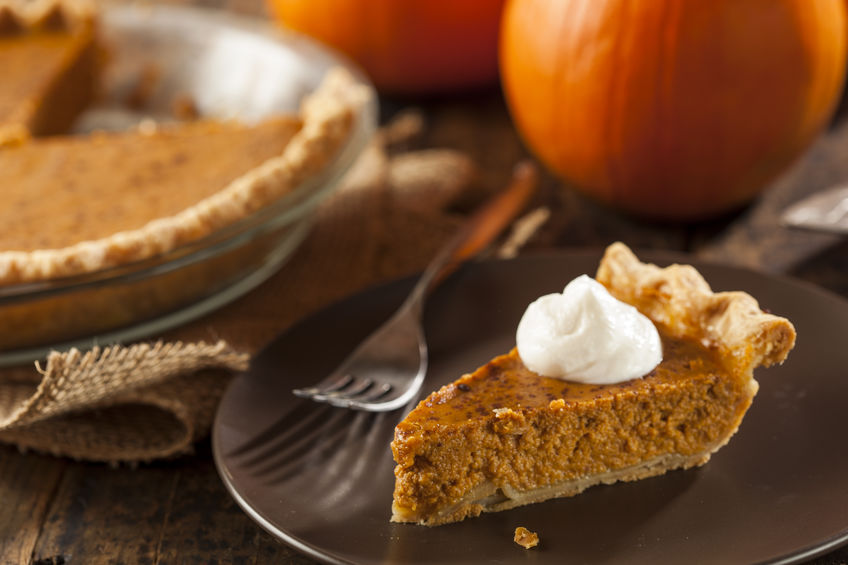 Help my pie has…
A burnt crust!
Believe it or not, you CAN recover from a pie crust that is burnt. If it is the top crust, try to carefully remove. Then make a crumb topping with flour, brown sugar, some chopped walnuts, and cinnamon. Mix together then add cold butter and add to mixture and mix until crumb resembles small peas. Add to top of apple pie and bake until crumb topping is golden brown.
Apples that aren't fully cooked!
Scoop the pie filling out of the pie crust cook in a saucepan with some apple juice. Cook on medium heat until apples are soft. Then you can place cooked apples in ramekins and top with vanilla ice cream! Delicious!
Watery filling!
If this happens, cut out the first slice and then add some white bread to the pie pan. It will soak up the extra liquid. Remove the bread and then cut slices and plate. Add your favorite ice cream or whipped topping and enjoy!
A cracked crust!
This is probably the easiest problem to fix. Let pie cool for a few minutes then add your whipped topping to the top of the pie.
In the midst of all those Thanksgiving preparations, stress and emotions can run high, making it easy to believe that a less-than-perfect dish is a completely catastrophe. But the reality is that if you can keep your cool and get a little creative, no one else will likely be the wiser!
Finally, if you need a little more advice for other types of common holiday dilemmas, be sure to check out our helpful guide to your biggest holiday problems solved.
Other Thanksgiving tips you should know:
PIN FOR LATER: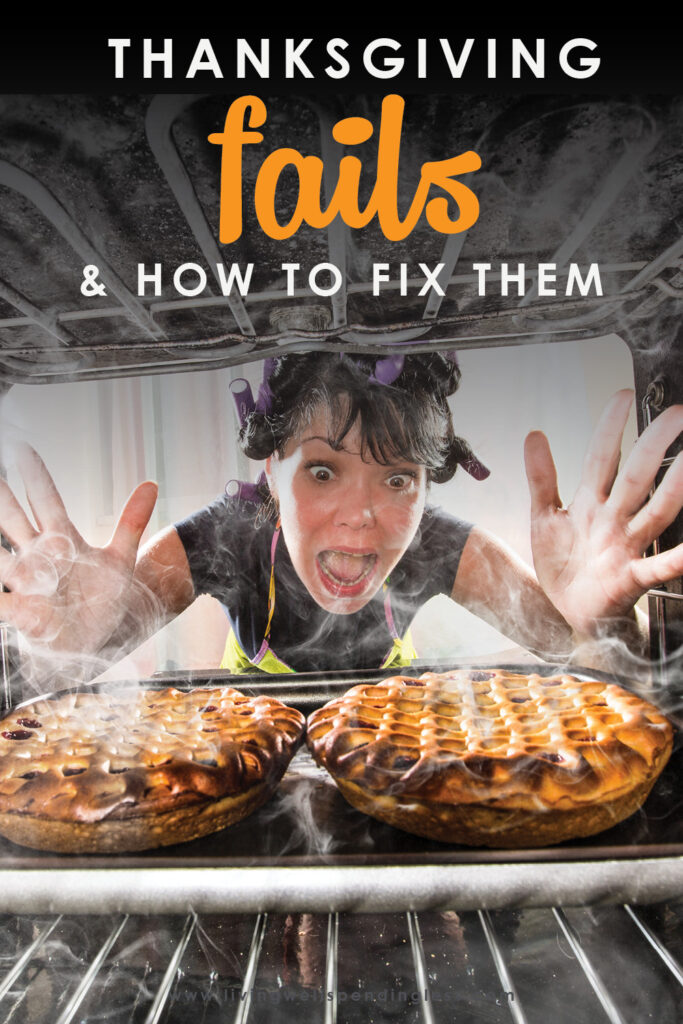 TAKE BACK CONTROL OF YOUR HOME LIFE
---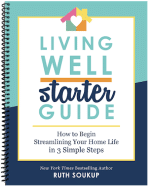 Ever feel like you just can't keep up? Our Living Well Starter Guide will show you how to start streamlining your life in just 3 simple steps. It's a game changer--get it free for a limited time!
If you love this resource, be sure to check out our digital library of helpful tools and resources for cleaning faster, taking control of your budget, organizing your schedule, and getting food on the table easier than ever before.