Want to find meaningful gifts for grads? Here are twelve of the best graduation gifts on any budget and for every grad in your life!
Ah, graduation season. Such an exciting time of new beginnings!
We've all heard the "there's a graduation for every grade level nowadays" complaint—and I agree. While I don't think EVERY year needs a HUGE celebration, we certainly value education at our house.
Whether your favorite grad is completing high school or college, it's all about marking the achievement and celebrating new beginnings as our kids move on to new schools or jobs, say goodbye to friends and teachers, and reach new milestones.
And, of course, all grads love great graduation gifts.
Whether you're celebrating a major milestone for your own kid or you're simply looking for a little something to show a niece or nephew you're proud of them, in most cases, gifts are even better when they're simple, meaningful, and memorable—and especially if they're moving out or headed off to college.
The Best Gifts for Grads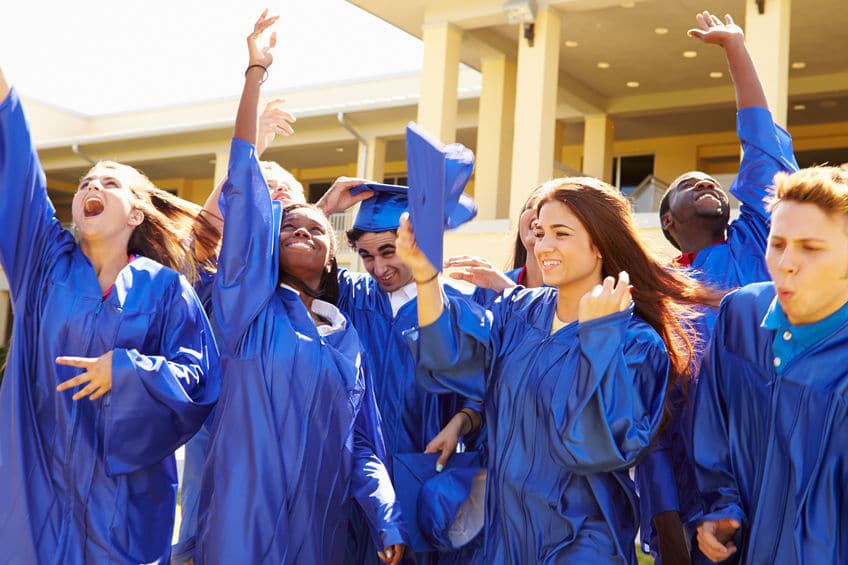 High School Graduation Gifts
While yes, some parents choose to give their child a new laptop (and occasionally even a car), many parents might opt for smaller gifts with a lot of sentiment. If you're an aunt or uncle, grandparent, or a family friend, you may also be looking for the right gift with meaning to commemorate the milestone.
Around graduation season, high school students might also receive a flurry of graduation invitations from friends. Encourage your teens to give from the heart and focus on memories and meaning over more "stuff."
When kids graduate high school, they're often headed off to college or moving out on their own. There are a few universal gifts great for every young adult who's just starting out.
1. Photo Memories
If you have photos and scrapbooks of memories you've shared with your high school graduate, it's a great time to turn them into a gift. Nothing can soothe homesickness quite as much as looking back on some pictures of happy times shared with loved ones.
Put together a photo collage, frame a collection of photos, or even put together a mini-scrapbook of memories that your graduate can take with them as they embark into the great big world.
2. Letters from Loved Ones
Like photos, meaningful letters are just as valuable and sentimental for young graduates. This can be a great time to impart wisdom, share memories of what helped you when you left the nest, or just tell your special kid how much they mean to you.
Focus on qualities you're proud of, what you've noticed about their journey, and what you're hoping for them in the future. Even if you aren't traditionally expressive with emotions, a warm and fuzzy letter from the heart can be something more valuable than any gift.
3. Gift Cards (or Dollar Bills)
If you're invited to a ton of family and friends kids' graduation celebrations, you might be faced with a dilemma: You want to give something, but you also don't want to spend a fortune on graduation gifts.
If you want to go cheap and cute, fold a dollar bill into a graduation hat for a fun and useful gift. You can scale up from dollar bills to $5, $10 or $20 depending on what you can afford (and your relationship with the graduate).
If you want to get craftier, design a cute card with an ice cream cone on the front. Include an ice cream gift certificate and tell them to enjoy a "cold one" on you for their hard work. Include a note about your pride in their accomplishments.
If you want to be practical, gift cards are priceless for new grads. Even a small Target gift card or a gift card to their local grocery store can be huge when they're running low on cash and they need to stock up on essentials or simply eat a few decent meals at the end of the month.
4. A Special Activity
Giving experiences over gifts can also be a wonderful way to spend some one-on-one time with a younger friend—and it can be so much more meaningful. When teenagers leave home they often experience solitude and distance from friends and relatives, so spending a little time together can really solidify your bond and give you a chance to talk and enjoy each other's company.
It doesn't need to be a road trip, a day at Disneyland or a big vacation. Find an activity the two of you have enjoyed together in the past or focus on something that really speaks to your mutual interests—a baseball game, a trip to the art museum and lunch, or even a hike on a local nature preserve can give you a wonderful memory to hold dear.
5. Dorm Kits
When students move into their dorms or apartments for the first time, they need key items like laundry soap, cleaning spray, toilet paper, and other household items they might not think of. Instant cups of soup and coffee should be on the list too, as many dorms allow for small coffee makers.
Assemble little, practical items together in a cute storage box, and don't forget some extra pens, highlighters, notepads, and caffeine. If you really want to go all out, be sure your gift is useful, as your grad might be short on space. A comfy bathrobe makes a great gift (especially if they'll be using communal showers)!
6. Snacks and Food
All college students can use a little help when it comes to embracing their independence. Similar to dorm kits, snacks and food are always appreciated by college-bound kids (or those leaving home for the first time). Your future college student will love a gift basket filled with food and treats. Toss in a gift card for pizza delivery or even a gift card for gas.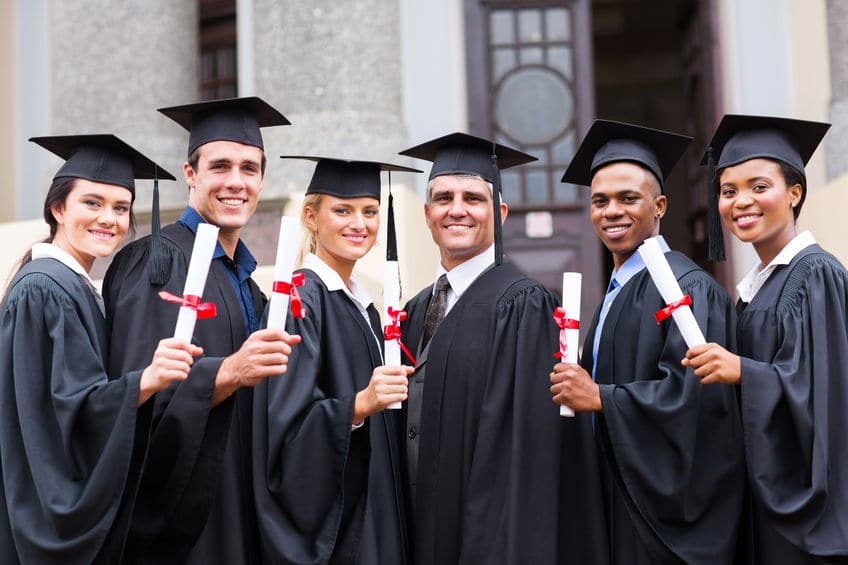 College Graduation Gifts
When a graduate has made it all the way through the system and they're ready to take on their career and launch into adulthood, for many young adults, this might be their first time paying rent, budgeting, and living without a roommate (or in a dorm). Give a gift to help them start their new life out on the right foot.
1. Cookbooks and Recipes
Giving a binder or set of recipe cards with some fast, easy, and basic recipes can help young adults build those cooking life skills and keep them from spending money going out to eat. Many young professionals aren't super comfortable in the kitchen so having some easy-to-make ideas can be particularly meaningful. It's also a nice taste of home—grandma's special cookies or mom's soup recipe can taste really good when you've moved across the country (or just out of your parents' basement).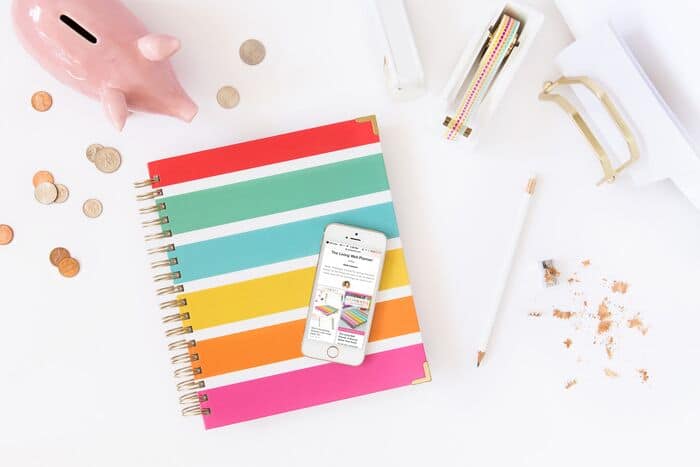 2. An All-in-One Life Planner
Most college grads have a lot on their minds as they transition into "real adulthood." Without the structure of school days and homework assignments, it's likely they'll need to establish a new system for effectively setting goals and tracking plans.
Get them started off on the road to success with The Living Well Planner®. It's packed with everything your grad needs to effectively navigate post-college life, including a colorful calendar, monthly budget and goal setting worksheets, and tools to help with meal planning and shopping lists. Plus, there's space to write "Thoughts and Thanks" and a "Don't Forget" section, so they're sure to enter this new phase of life empowered and organized.
3. Décor and Furnishings
If your loved one is just starting out, maybe they'd appreciate some furnishings you might no longer be using. Craigslist furniture can have a questionable past, and a familiar couch, chair, or table (even with a little wear and tear) can really make a new place feel like home. Bonus: it's a chance to clean out some of the stuff you might no longer be using.
4. Meaningful Gifts
College graduation is a great time to give family heirlooms, letters, and other meaningful items. When a student leaves high school, they often aren't ready to store and care for things, but as they embark into "real adulthood," they'll value grandma's necklace, grandpa's watch, or a photo album from home.
5. Family Time
Once your child starts their career, they're officially out of the nest, so planning family activities can become more and more challenging. This is especially true as boyfriend and girlfriends become spouses and children are added to the mix.
Take advantage and spend quality time with your adult kids by going on a family trip or doing something fun together. Go to Disneyland, go to a music festival together, or get tickets to the sporting event you've always talked about.
6. Resume Help
Lend your years of expertise and experience helping your college graduate craft an excellent resume and even brush up on interview skills and networking. Offering to edit or spend an afternoon talking job prospects and ideas can be just the thing to help a young adult who's entering the workforce.
If you want to give a gift, professional clothing such as a suit or work-appropriate accessories like a computer bag can be great options for a young professional. No matter the career field, starting out can be a challenge. Help them put their best food forward!
Graduation gifts don't have to be lavish or expensive to be meaningful or make a real impact. The small, heartfelt gifts are often the ones we cherish the most. No matter what age your graduate, aim to give from the heart—find items that say something about your relationship or help create even more memories for the two of you to share.
To recap, here are The Best Gifts for Grads:
High School Graduation Gifts
1. Photo Memories
2. Letters from Loved Ones
3. Gift Cards (or Dollar Bills)
4. A Special Activity
5. Dorm Kits
6. Snacks and Food
College Graduation Gifts
1. Cookbooks and Recipes
2. An All-in-One Life Planner
3. Décor and Furnishings
4. Meaningful Gifts
5. Family Time
6. Resume Help
Other related articles:
PIN FOR LATER: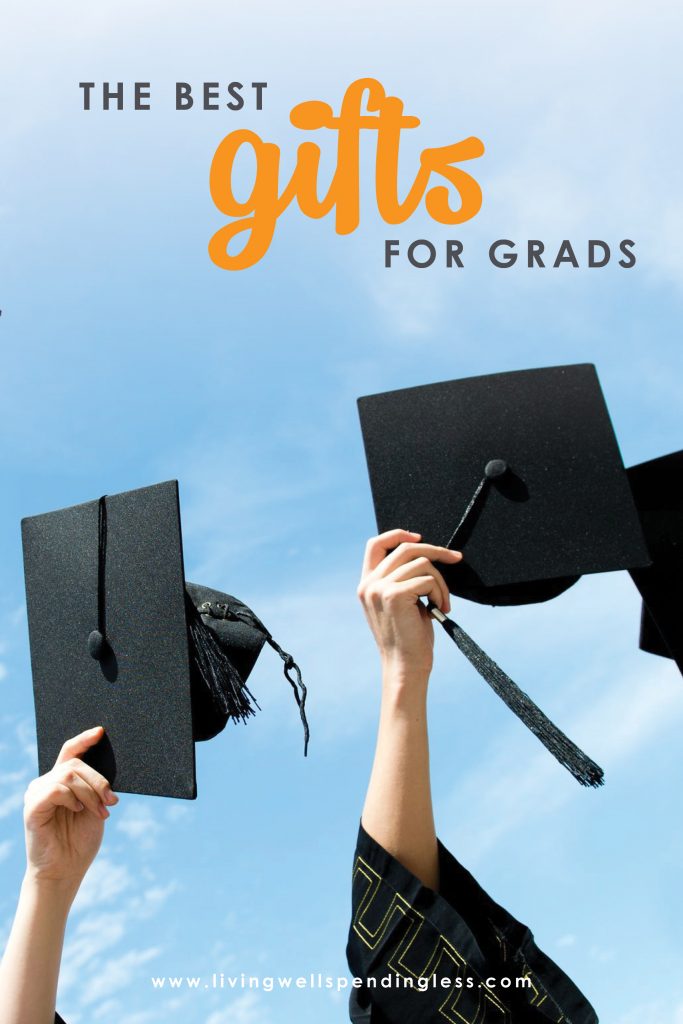 TAKE BACK CONTROL OF YOUR HOME LIFE
---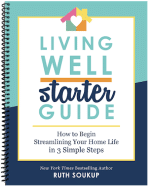 Ever feel like you just can't keep up? Our Living Well Starter Guide will show you how to start streamlining your life in just 3 simple steps. It's a game changer--get it free for a limited time!
If you love this resource, be sure to check out our digital library of helpful tools and resources for cleaning faster, taking control of your budget, organizing your schedule, and getting food on the table easier than ever before.