GET ORGANIZED THIS HOLIDAY SEASON!
---
Our game-changing Holiday Planner is back and better than ever, and FREE for a limited time. Grab it now while supplies last!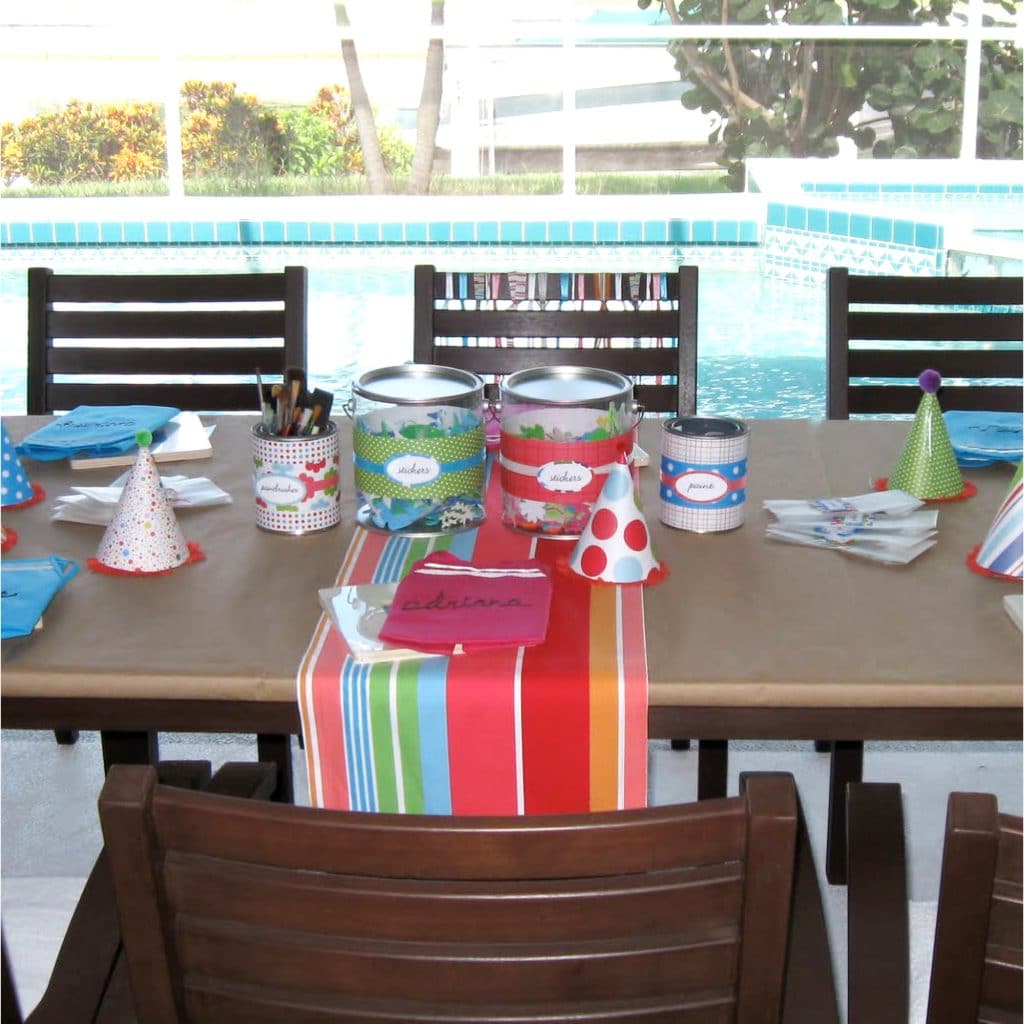 So today was the big day–Maggie's Crafty Pool Party. Amazingly enough, it went off without a hitch, (which is no small feat when dealing with 4 and 5 year olds), and we had a really fun day. All the planning definitely paid off, the decorations were a hit, and I even came in $50 under budget!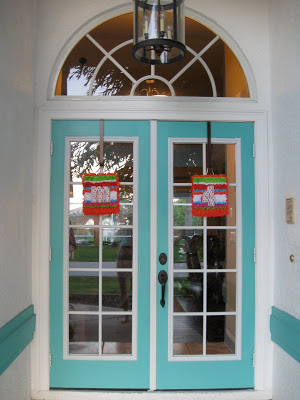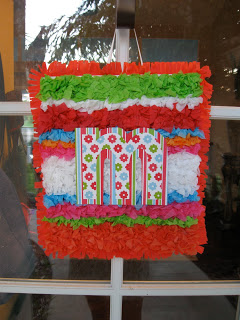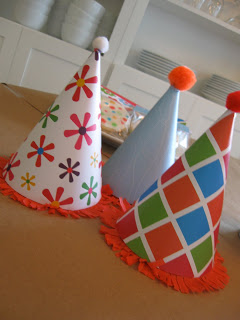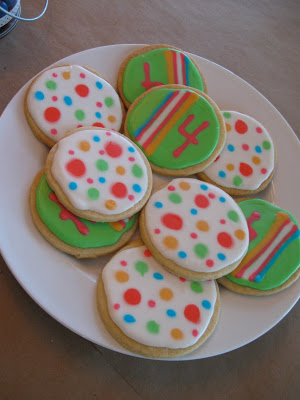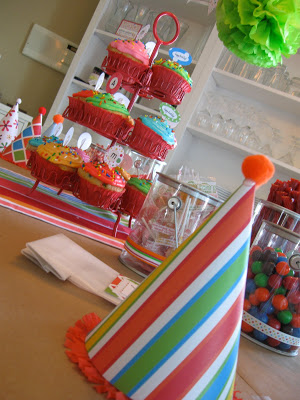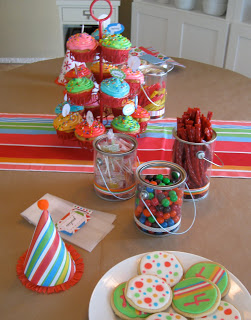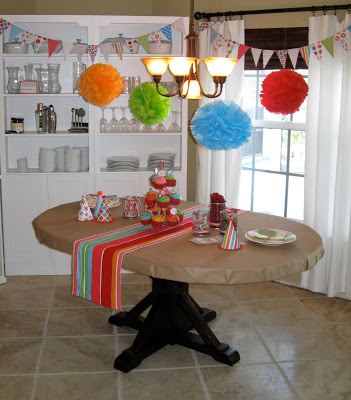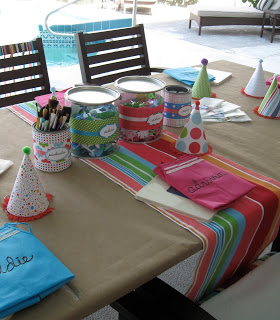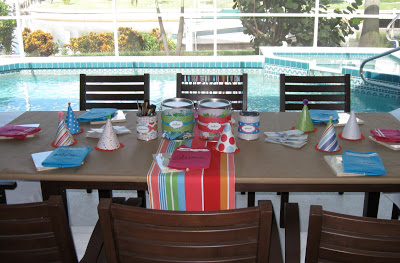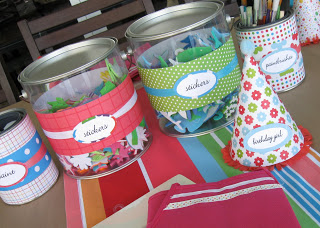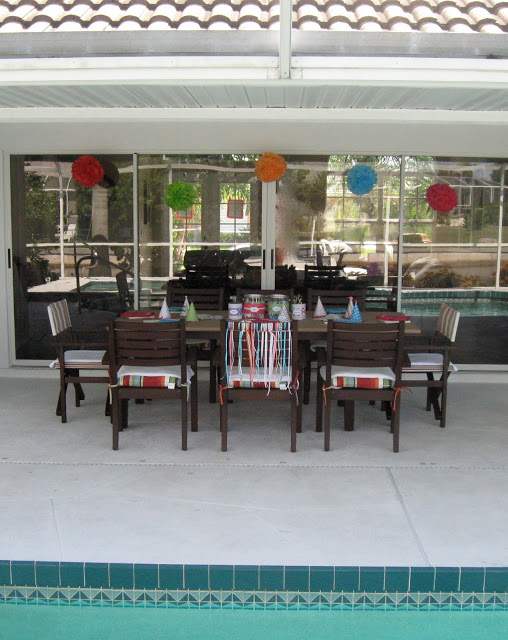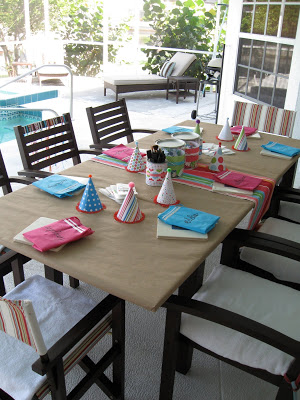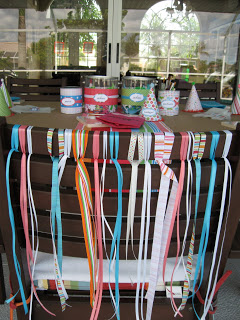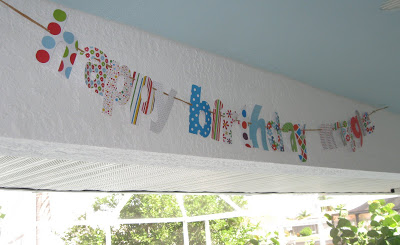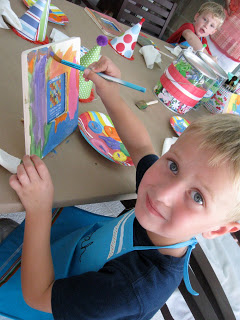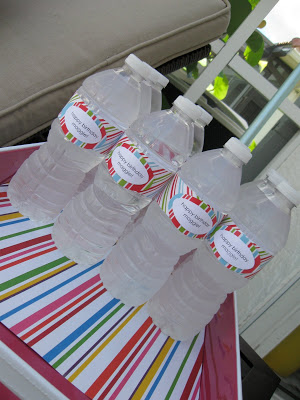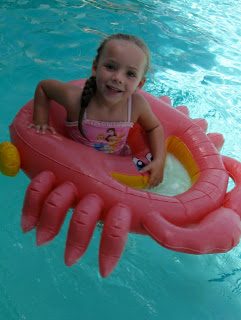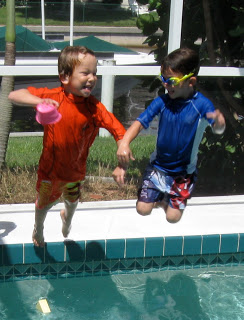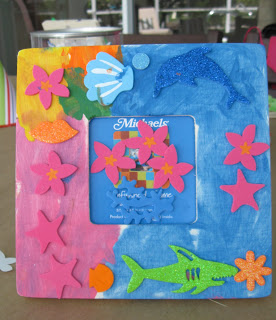 The face painting was definitely the surprise hit of the party. I pulled out my
Klutz face painting b
ook
at the last minute and rediscovered why it is one of the best things I have ever bought on Amazon.com!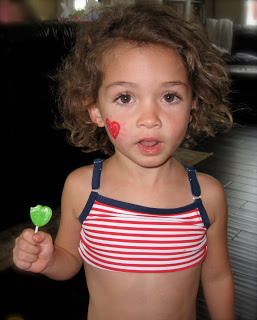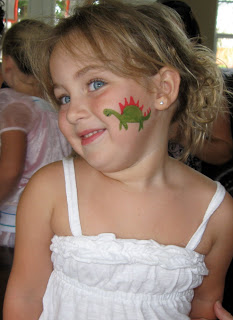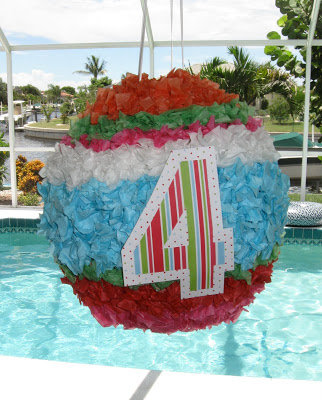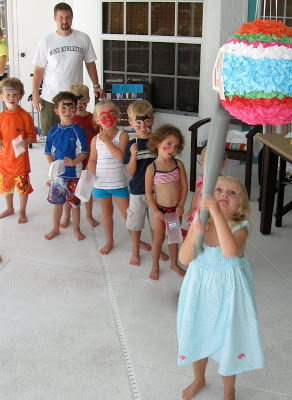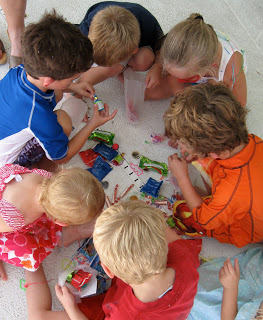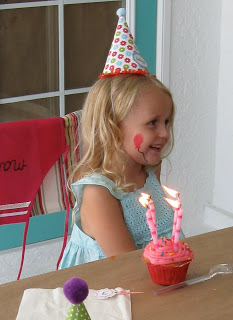 The menu was simple & kid-friendly–homemade mac & cheese, mini-hotdog crescent rolls, & grapes, sprinkled with a generous helping of sugar via cookies, cupcakes, & candy! (Sorry moms!)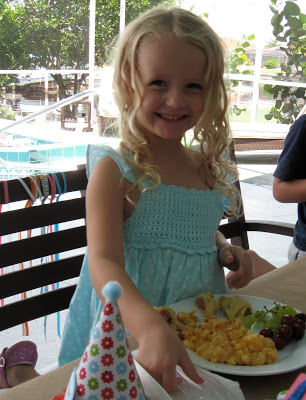 My big splurge was paying a babysitter to watch the younger siblings during the party, but even that was a pretty good deal because she brought a friend and we got two babysitters for the price of one. It was really nice not to have to worry about Annie during the party, especially since we took the baby fence down by the pool. Overall, I don't think I would change a thing. Of course, maybe I should've spent my extra $50 on paying someone to clean my house afterwards!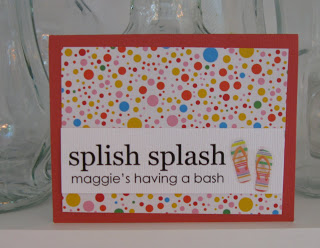 Here is the breakdown of what I spent:
Invitations-$0 (handmade using scrap materials around the house)
Cake-$0 (had all ingredients in my pantry)
Food-$23.95
Candy & Favors: $21.54 (mostly to fill pinata)
Ribbons:  $6.95
Scrapbook Paper: $10.00 (used for most of the crafts)
Tissue Paper: $9.09
Table Runners: $5.03
Clear plastic paint buckets: $18.18 (for 8 buckets)
Aprons: $4.00
Pinata: $1.25
Picture Frame Craft: $15.00
Tray (for water): $3.47
Babysitter: $35 for 4 1/2 hours.
It was a lot of work but it was so much fun! I can't wait until my next bash!