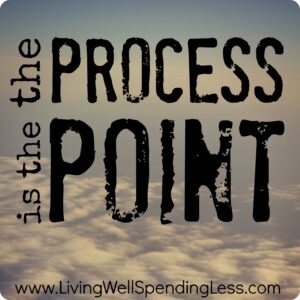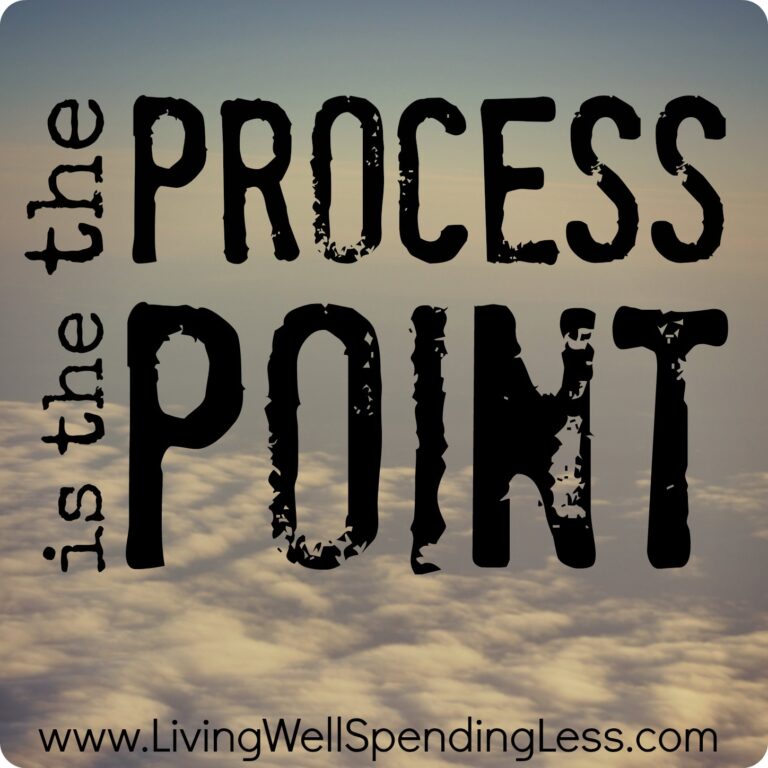 It is always a little rough coming back down to reality after a fun & motivating getaway. It's not that I don't love my family or my life in general, but getting to connect with amazing women and be completely inspired while other people fed me delicious food, made my bed, and took care of my kids was pretty nice.
Of course the whole point of being inspired is to go and do something with that inspiration, so while it is all fresh in my mind, there are a few key nuggets I gleaned from She Speaks that I hope to apply, not just to my writing, but to my everyday life:
Be a blessing to others before seeking to be blessed
This point, given by Lysa TerKeurst on the last morning of our conference was in reference to marketing, but the wisdom of this statement can be applied to pretty much everything in life. It hit me hard as I began asking myself some very tough questions:
Am I truly a blessing to those around me? Am I spending the majority of my time seeking to help and nurture and assist those around me, giving of myself and my resources, without expecting something in return? Am I selfless or selfish? Graceful or impatient? Self-focused or others-focused.
It makes a difference.
Life is full of opportunities to put ourselves first, to get a leg up and a head start. We call it the American Way, that pull-ourselves-up-by-our-bootstraps mentality that pushes us to win at all costs. Our society rewards those who are industrious and shrewd and self-congratulatory. We call it determination and business-savvy. We call it success.
If I'm being honest, I know it very often that mentality that drives me. What can I do to lift myself up, to promote myself or to further my cause, to gain another opportunity and to put another notch in my belt? How do I get more people to like me, to follow me, to praise ME?
But when it all comes down to it, this life journey I'm on is not really about me. It is about serving Christ and following HIS plan, doing HIS will, and showing HIS love. And that means spending my time seeking to be a blessing rather than seeking to be blessed.
Turn comparisons into celebrations
This was another point that hit me hard, as I struggle daily with feelings of insecurity and self-doubt and jealousy. I see others around me doing the most amazing things and I wish that I could be amazing too. Sometimes I feel like I am completely surrounded by more talented writers, more successful bloggers, more attentive mothers, better cooks, savvier coupon users, more creative DiYers, more organized home managers, more faithful Christians, and I feel so inadequate. Mediocre. I could be so much more.
After an incredible heart-to-heart with a few absolutely amazing women, I finally understood–perhaps for the first time–that it's not my job to compare. My job is to discover not just who I am, but where God is leading me to go. My path is not someone else's, which means I can celebrate their triumph without feeling like I've somehow failed.
The truth is that everyone has their own doubts, their own struggles, their own pain, and just on the outside it appears someone has it all together and everything going for them, doesn't mean that is necessarily the case. We all in need of grace, compassion, and encouragement, and, as my husband so profoundly pointed out over coffee this morning, our focus shouldn't be on those we want to emulate, but on those who we can help.
The process is the point
Patience has never been my strong suit. When I want something I want it yesterday, and when I set goals for myself, I have a hard time seeing the value of the getting there. I just want to check it off my list, stick my feather in my cap, and move on.
But life doesn't always work out that way. And in fact, sometimes through the process we find out we were striving for the wrong goals.
Very soon after I started writing this blog 3 years ago I set the goal of becoming a "Professional Blogger." I read the ProBlogger book 400 times, along with Professional Blogging for Dummies and 31 Days to Build a Better Blog and about a gazillion books on Search Engine Optimization. I learned a lot. I quickly realized that multiple blogs would help me reach my goals faster so I launched two more websites. Soon I had an S-corp and multiple employees and a full-time job. It seemed I was well on my way to reaching my goal.
If you were one of the 14 or so people who read this blog way back then, you probably noticed that I mostly only wrote about coupons and saving money, with the occasional DiY project, household tip, or party idea thrown in for good measure. I rarely got too personal, and I certainly didn't write about matters of faith. God wasn't really even on my radar screen at that point.
But God had a different plan for me.
While I was busy promoting myself and building my business, God was chipping away at my heart. In fact, after this post–the first time I ever wrote anything super personal on this blog–my shocked husband said something to the effect of, "um, were you planning to let me know you had found God?" I laughed it off, not knowing if I really had found God at that point. It didn't matter, though, because He had found me and wasn't letting go.
The changes started slowly, with a few more personal posts popping up here and there. I resisted taking it too far. I didn't want to alienate anyone or come across as a Bible thumper or religious whacko when I was still coming to terms with my own faith.
Then one day, I felt God very clearly tell me that I needed to tell my story. I said no way. In fact, I think hell no might have been more accurate. I argued. I pleaded. I bargained. I ignored. I didn't want to go there, didn't want to open myself up in that way. My past was no one's business. No one wants to read about that stuff God, I said. My readers just want savings tips and yummy stockpile recipes and cute craft projects.
But God was adamant, insistent, relentless. This is why you're here, He said, this is why I saved you all these years ago. And so, with much foot-dragging, I wrote it all down, and with a horribly sick feeling in my stomach, I hit the "publish" button. I thought that would be it.
But God wasn't done yet. He began changing my heart and slowly, without fully realizing it was even happening, my goals began to shift. Becoming a successful professional blogger was no longer my main concern. In fact, I started to see that in my eagerness to reach that goal, I had been neglecting the most important people in my life, and ultimately realized that I needed to make some drastic changes. We started homeschooling and I sold my two most time-consuming websites, and began to seek financial peace instead of success.
The process was the point.
And as I move forward, the process is still the point. In fact, it was the theme for the whole conference. As Lysa pointed out, "God must develop our character to match our calling." He has to be able to trust is with the little things before he can trust us with the big things.
This year I truly feel God calling me to write. Just write, He says, and I will give you the words to say. It terrifies me, frankly, because putting it all out there makes me so vulnerable. Every single time I publish a new blog post, all my insecurities come rushing back and I question why I even do this at all. I am terrified that no one will read it, that no one will like it, that this shift in paradigm will simply be too dramatic, that you'll all think I'm a talentless, self-righteous hack. But it all comes back to this: it's not about me.
It has always been a dream of mine to write a book, but I honestly don't know whether that is where God will lead me this year. I have to be patient, and that is so hard. I have to accept that all things happen in His time and not mine. I have to understand that this is not about me. I have to be a blessing before seeking to be blessed. I have to turn comparisons into celebrations. And I must have faith that the process–and not the end game–is the point.
* * *
I'm curious where y'all stand on this subject. Do you ever struggle with comparisons or feelings of inadequacy? Am I the only one who has a hard time embracing the process?
TAKE BACK CONTROL OF YOUR HOME LIFE
---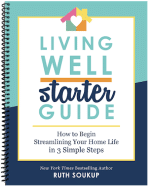 Ever feel like you just can't keep up? Our Living Well Starter Guide will show you how to start streamlining your life in just 3 simple steps. It's a game changer--get it free for a limited time!
If you love this resource, be sure to check out our digital library of helpful tools and resources for cleaning faster, taking control of your budget, organizing your schedule, and getting food on the table easier than ever before.