Do you have some big goals that you want to achieve? These simple practical tools will show you how to think bigger this year and create the life you want!
We've all heard it at some point in our lives; "If you had all the time and money in the world, and there were no limits to what you could accomplish, what would you do?"
You go on to create your list of big audacious dream big goals and then stare at the page. I've been there many times.
How on earth is any of this possible?
Between work, kids, after school activities, pets, deadlines, house duties, and spending the extra time you have with your family, big crazy goals seem like just that – big and crazy.
But what if they weren't?
What if I told you those goals that seem out of reach are closer to your grasp than you realize? What if, by the end of this year, you achieved a handful of those goals? What if you got that new job, wrote that book, traveled to that country, saved $5,000, bought a new home, or finally made a habit of getting up at 5 am?
If you're feeling a little excited and fearful at the same time right now, then you're headed in the right direction! It means the goals that resonate within you that are begging to come out are significant enough that they scare you – a little. And it's completely normal!
Since big goals create a fearful excitement within us, we're going to begin chipping away at making a goal into a reality by starting small. That's right. Taking a little action every day leads to significant results.
Vincent Van Gogh said, "Great things are done by a series of small thing brought together." And in the words of Mother Teresa, "Be faithful in small things because it is in them that your strength lies."
Think Bigger This Year
I'm going to challenge you to think bigger this year, and by the end of this article, you'll have a clear, actionable plan that works towards your strengths to accomplish anything you set your mind to.
THINKING BIGGER: WHAT DO YOU WANT IN YOUR LIFE
Set aside anywhere between 30-60 minutes to make a list of all the things you want in your life. Do this when your mind is clear, and there are no distractions. If it means turning the tv on for the kiddos, taking a more extended lunch, calling in the grandparents for some you time, staying up a little later at night, or waking up earlier in the morning, then do so.
Do not limit yourself. Allow the pen to lead the way and let everything and anything that comes to mind to bleed onto paper. Include small goals, big goals, wild dreams, business ideas, places you want to visit, a class you'd like to take, or where you feel called to serve. Write it all down without judgment or further thought into it.
NOW, Think Bigger. Write down the bigger audacious goals. The ones you even feel a little afraid to write because they seem ridiculous. They're not. They're imaginative, and they deserve a space on the list.
BREAKING DOWN THE LIST COMFORT ZONES
Take a good look at what you've written down.
Put a T by the goals listed that resemble more of a task or project. These are items we associate as goals but fall into the to-do and project category. We tend to include these because we feel most comfortable in our abilities to accomplish them.
Circle the goals that you know you could achieve if you had the proper help and systems in place. These goals should also excite and fill your cup. These goals are the stepping stones to the bigger goal and the ones that make you a little uneasy but with a desire to begin.
Highlight the bigger goals that light your heart on fire, that you want to share with those you love, and where you feel a call to serve. These are the scary goals, the ones that make your stomach queasy and bring the nervous sensation to your body.
Lastly, rewrite each of the goals that fall into the Task/Project (comfortable), Achievable Goals (doable), and Big Goals (nervous) onto its own sheet of paper.
Hopefully, categorizing the goals by our comfort zones helped you realize how they are intrinsically attached to our physical and emotional state. Often, it's why it's so difficult to take action.
The goals in the task/project list tend to hijack everything else because they feel manageable, more comfortable to accomplish, and important in the moment. That's why we're giving them their own space.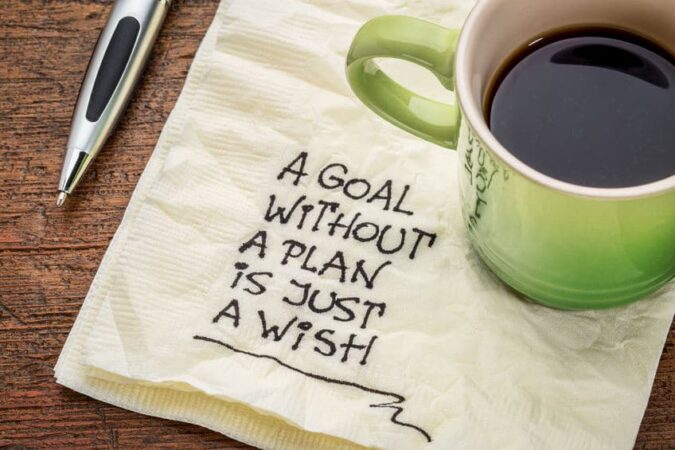 HOW TO CHOOSE THE RIGHT GOALS TO START WITH
After writing down all the goals, it's usually hard to figure out exactly where and how to start.
Begin to choose no more than five goals on each list to tackle this year.
These goals are ones that would significantly impact your life and the lives of those you love.
Looking at your planner, set aside some time to decide where each goal best fits into your life. Give each target a course of action. Our Living Well Planner was intentionally designed to manage your day to day life (meals, appointments, to-do's), projects (tasks, home, work), and your big life goals in bite-size pieces. It's everything you need in one beautiful planner.
To continue breaking down your goals into manageable steps, head to our article on Breaking Down Your Big Goals.
Consider areas in your daily routine where you struggle and how you might be able to delegate, ask for help, move the task to a different time of day, and not do it all. When we realize our areas of struggle, we are better able to play on our strengths to capitalize on our time and energy.
ENJOY THE PROCESS
Now that you have the top five goals of each category to achieve this year, and have it all laid out in your planner, it's time to enjoy the process.
Focus on the steps you need to take each day to get you closer to your goal, but don't obsess over the end goal. I know that seems counter-intuitive because we naturally tend to think about the result. However, I've found that the more we obsess about the what, the less we seem to focus on the how – which are the bite-size pieces we can take to get us there.
If planning it all out is comes naturally to you, but you find yourself later struggling with doing what's urgent and not necessarily what's important, you're not alone.
The rule of 80/20 says that in almost every endeavor in life, 80 percent of our results will come from 20 percent of our efforts.
Most of us who struggle with managing our time lack the ability to focus on the tasks that matter most and then eliminate the rest. Our Tame Your Time Course teaches you how to organize your days and focus your time on the 20% of effort that creates 80% results. The most crucial task you will ever master, whether it be in parenting, your job, business, or life, is learning how to prioritize.
CREATE A SPACE THAT MOTIVATES YOU TO THINK BIGGER
Lastly, let's look at the space where you spend time to work on your bigger dreams and goals.
It might be a home office, the kitchen table, the basement, the office, or a spot in the living room when you're the only one in it.
Think about what motivates and inspires you to achieve your life dreams. Do specific colors make you happier? Is there a print you look at every time that sparks imagination, creativity, and joy? Are there certain scents that bring calm and clarity to your mind? Could you rearrange or declutter a few things in your workspace to give you more freedom of thought?
Now before you get all excited and start trolling Pinterest for room makeover ideas here, I'm not talking about a complete HGTV makeover or accumulating debt to redo your space! I'm merely talking about lightly revamping your space to motivate you. To create a space that invites creativity and where you feel anything is possible.
I just did this the other night. My office was beginning to feel a bit cramped, starting to clutter up with papers, and I've been staring at the same picture since last spring. I noticed I was no longer feeling calm and productive when I sat down. So found a beautiful inspirational painting on sale at the store, rearranged my desk, decluttered, and added a new blend of essential oils to the diffuser.
Voila! A new space that feels inviting and excites me every time I walk into it. It is now a space I crave to be in.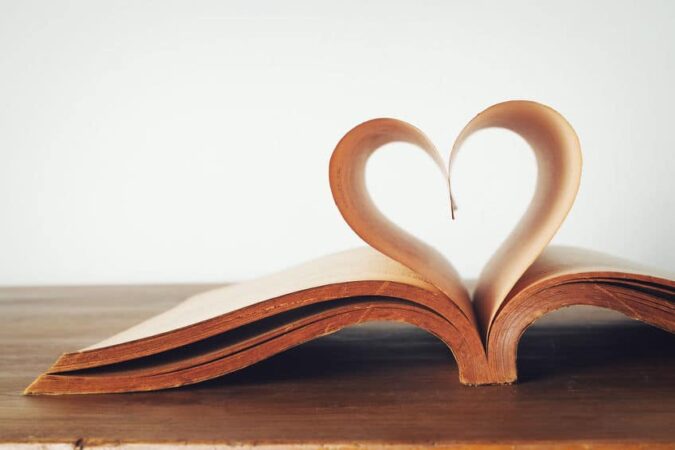 CREATE A LIFE YOU LOVE
If you've been around for a while, you know one of my mottos is "Create a Life You Love."
Figure out what your big, bold, beautiful life goals are. Break down your goals into bite-size pieces and give yourself actionable steps to feel accomplished in your day-to-day. Use a planner that motivates you to stay on task. If you're like me and love a checklist, you need the Daily Do It™ and Weekly Wizard™ sticky sheets in your life. Write it all out, adjust your plan to the flow of life as necessary, and then enjoy the process of reaching the peak of goal mountain. Over and over again.
You're not just going through the motions anymore. You are in charge of your life and working towards something. Creating the life you love from your creatively inspiring space.
You can do this. You were meant to do this.
xoxo, Ruth
Other similar articles:
PIN FOR LATER: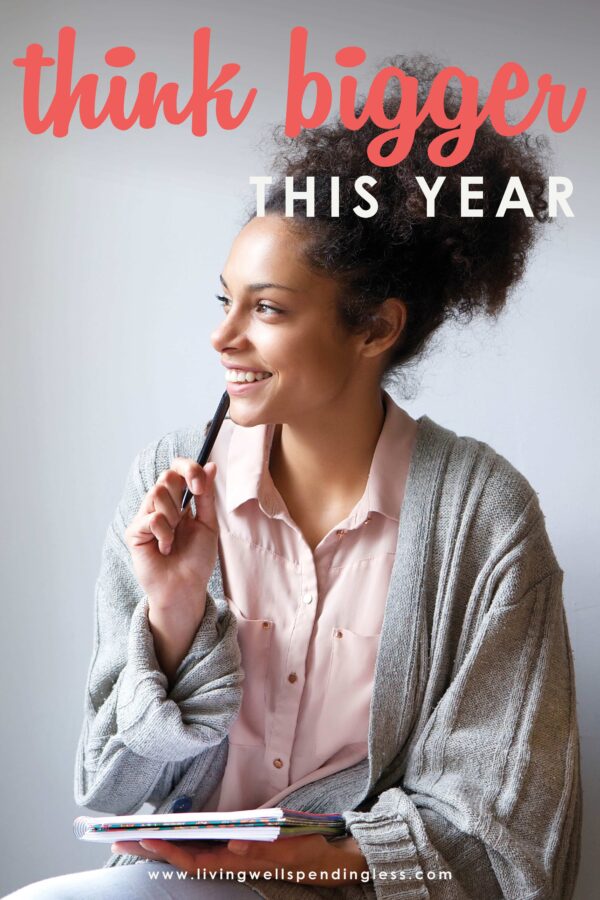 TAKE BACK CONTROL OF YOUR HOME LIFE
---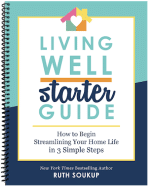 Ever feel like you just can't keep up? Our Living Well Starter Guide will show you how to start streamlining your life in just 3 simple steps. It's a game changer--get it free for a limited time!
If you love this resource, be sure to check out our digital library of helpful tools and resources for cleaning faster, taking control of your budget, organizing your schedule, and getting food on the table easier than ever before.