I made a quick trip to Publix & CVS this evening after the girls went to bed. It was so peaceful shopping without them, I might start shopping at night all the time!
At Publix I really thought I was going to save more than I did. There were a few things I needed/wanted that weren't a super good deal, which really affected my bottom line at the end. But CVS was another big score, especially since I lucked out at the coupon machine and got a $5 off a $15 purchase coupon when I scanned my card. Altogether I spent $72.64 on $221.55 worth of groceries, a savings of 67%.
Here is what I got: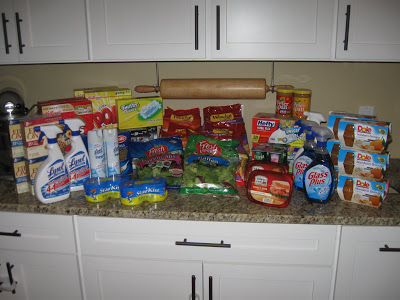 At Publix I spent $71.13 on $190.39 worth of groceries, a savings of 63%. It was definitely not my best effort, but still a pretty decent discount.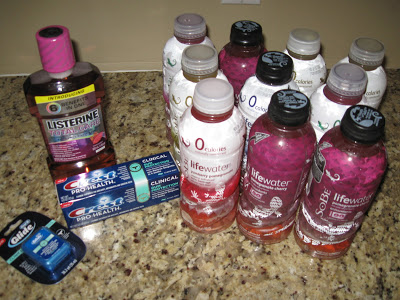 CVS was a little more fun. I spent $1.51 for $31.16 worth of stuff, a savings of 95%! Even better, I received a $5 ECB that I can use next week. I just love those free SoBes!
Combined with my previous totals from Gymboree, CVS, Publix, & Staples, this week I spent a total of $204.68 on $799.65 worth of groceries & merchandise, for an overall savings of 74%. Even though I saved a lot of money this week, I also spent quite a bit (much of it related to Maggie's birthday), so hopefully next week I will be able to lay low and spend a little less.