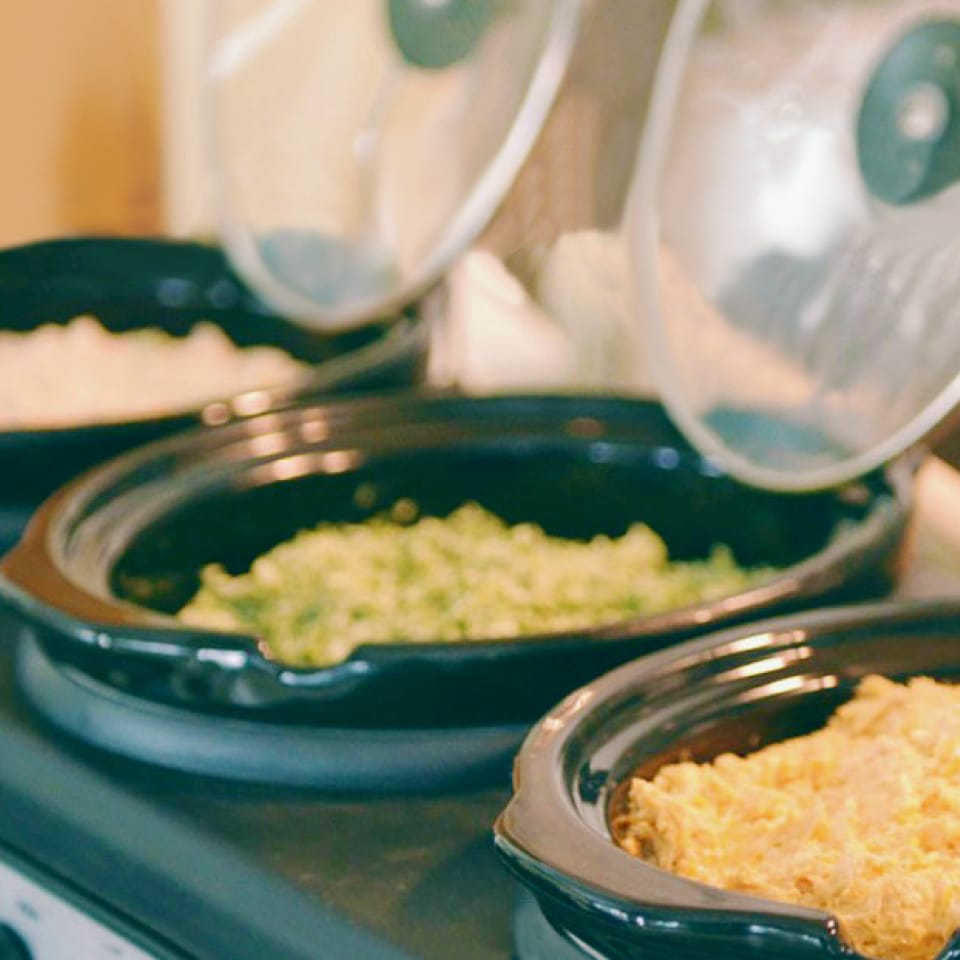 For Christmas last year, my husband gave me a triple slow cooker, thinking it would be great to use at parties. I was so excited because I've wanted one forever, and yet, as soon as I got it I was completely overwhelmed. What would I serve in it? The only really great party recipe I had was my Sweet & Sour Meatballs, and I knew those would probably still need to go in the big 6 quart slow cooker.
I did some research and some experimenting, and finally came up with three separate hot recipes–an Easy Buffalo Chicken Dip, a Creamy Hot Crab Dip, and a Hot Spinach & Artichoke Dip–that were all easy to make, and that I thought would make a good mix of flavors for a large gathering, especially when served alongside a slow cooker full of meatballs.
DIG DEEPER
---
Use our free and easy grocery list to make the grocery shopping easy! Simply opt-in below to have the Grocery List Printable sent straight to your inbox!

I finally had a chance to try them out at our mermaid party, and all three dips were a home run. The truly great thing about using slow cookers for a party is that because all the dips are prepared ahead of time, then heated and kept warm, you can keep your focus on your guests instead of stressing about last minute food preparation.
Get the recipes here:
*   *   *
What are your favorite no-fuss party recipes? Do you use a slow cooker for easy entertaining?