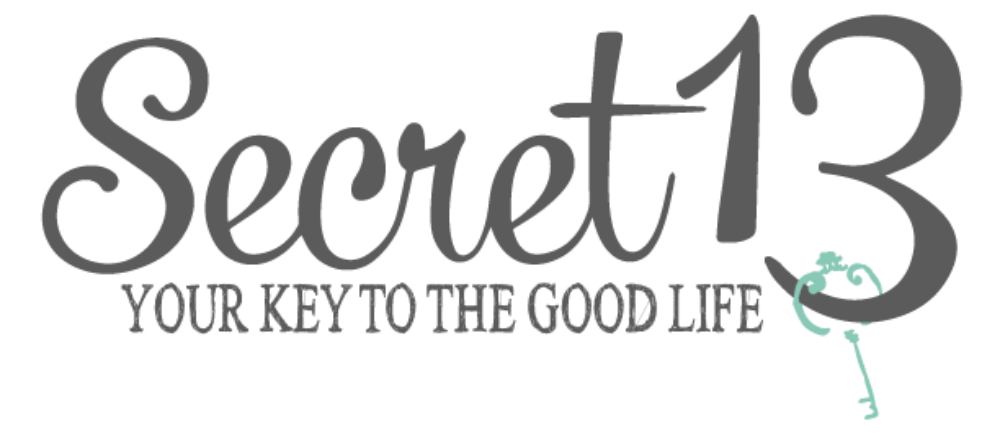 Living Well Spending Less: 12 Secrets of the Good Life shares 12 secrets for seeking—and finding—the Good Life in our day to day lives. From time management and goal-setting to managing our homes and finances, these practical and concrete strategies can help each of us discover a life rich with purpose. Even so, a life well lived is not so much about what we have as who we are, and ultimately each one of us holds the key to our own secrets. Secret 13 is the truth that YOU have uncovered as you discover your own Good Life. 

Each week for 12 weeks we will select one finalist's essay to feature here at Living Well Spending Less. At the end of the 12 weeks, Living Well Spending Less readers will vote on their favorite #Secret13 story, and the essay with the most votes will win a 7 day cruise for 4 on the Carnival Sunshine! Today's post is our seventh finalist in the Secret 13 Essay Contest. For more inspiring Secret 13 stories, be sure to check out our Blog Tour!
 Hi everyone! I'm
Christin
from Annapolis, MD and I'm the gal behind the blog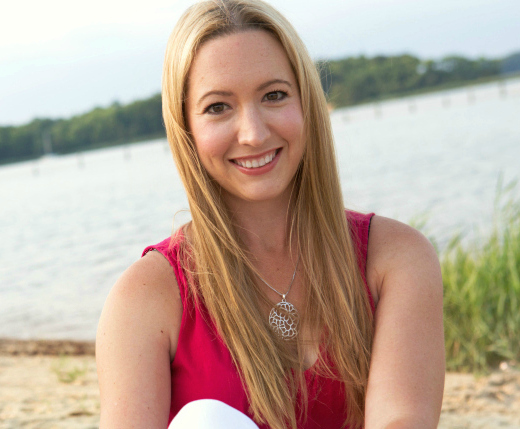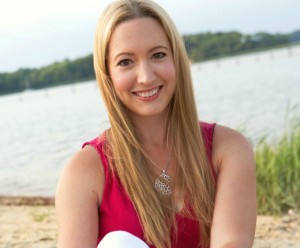 Blue Crab Martini.
My world revolves around my husband, two sons, and trying not to set my kitchen on fire with all of my cooking experiments. When I'm not busy at home, you can find me finishing the last class of my Master's Degree at Johns Hopkins University.When I heard about the Secret 13 Essay Contest I knew that I needed enter so that I could share how I found happiness despite my son's diagnosis with developmental delays. No one wants to hear that their child is different or not achieving their milestones, but with a little love (and a whole lot of patience), I discovered that this journey can be a blessing, not a burden.
*    *    *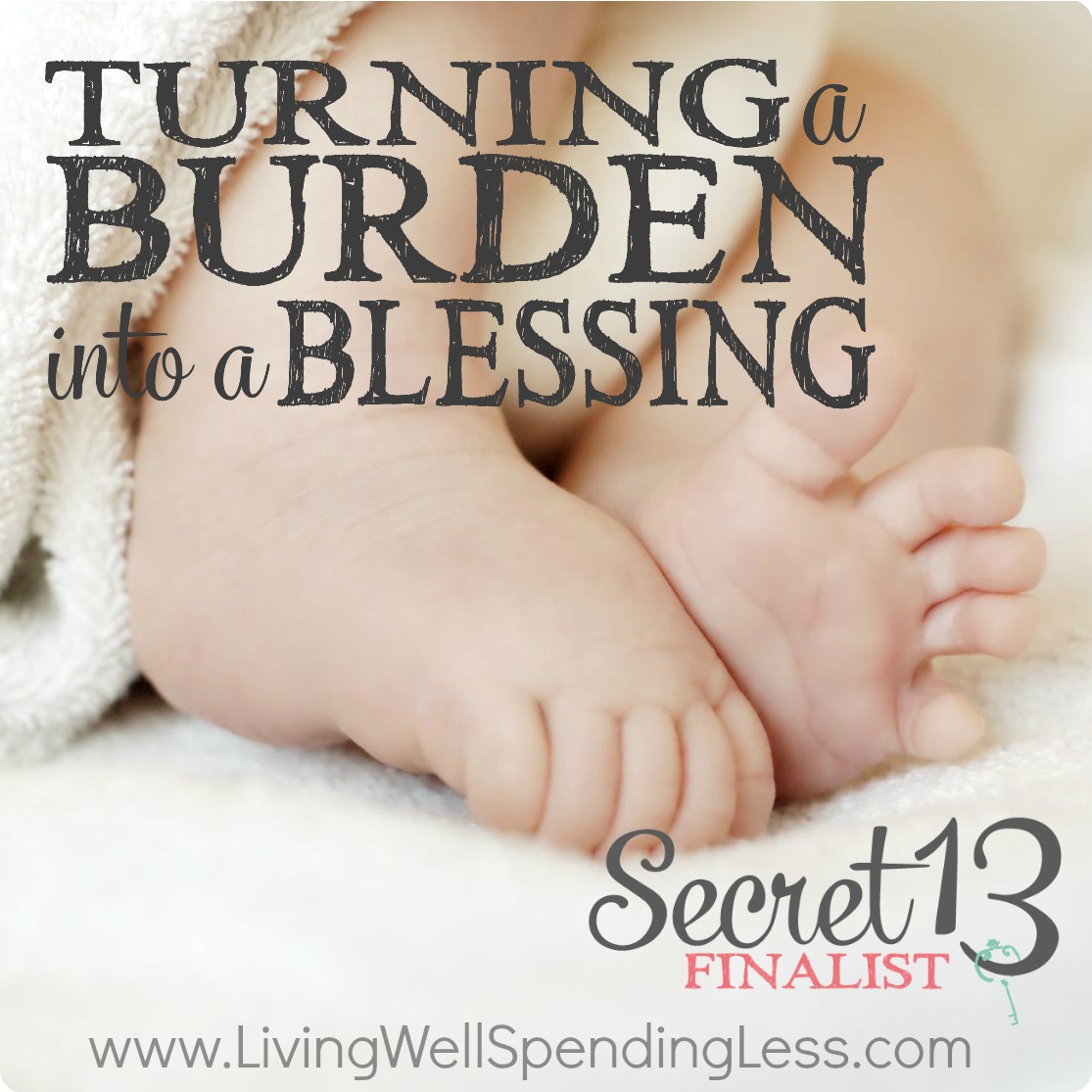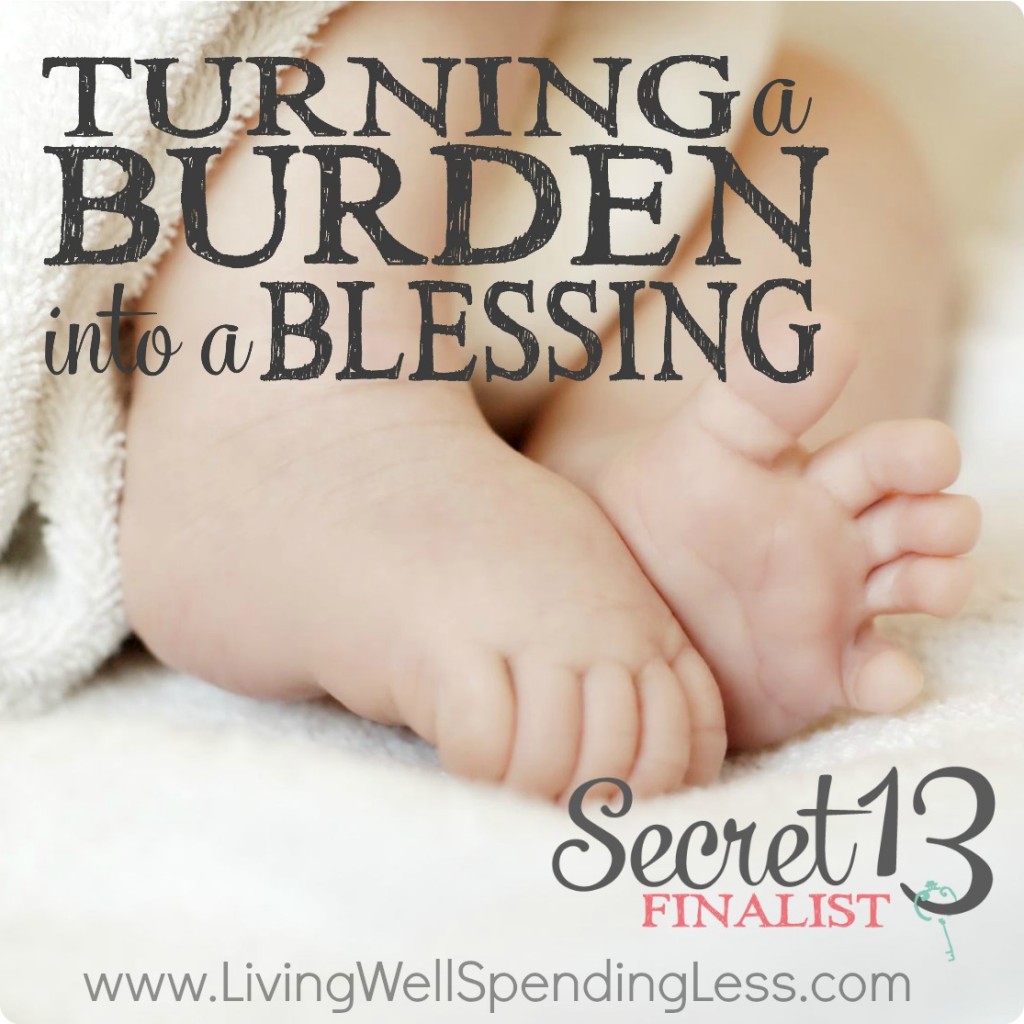 At the beginning of 2012, my family could have been a poster-child for the American Dream. We were financially stable, had a roof over our heads, food on our table, and we were parents to a witty, smart, (albeit sassy) 3 year old son. The icing on the cake was the upcoming arrival of our second son later that summer. We were on the path to success and living the good life.
Or so I thought. I would soon learn that the "good life" meant much more than having money in the bank, and that the pathway to get there was full of twists and turns. The lessons in Ruth's book, Living Well Spending Less: 12 Secrets of the Good Life resonate deeply with me because I've lived them first hand. I've learned that contentment and joy can be found where we least expect it. I've discovered my version of the good life, and this is my story.
In June of 2012, the nurses placed our new baby in my arms, all 10 lbs 4 oz of him. He was everything we had hoped for, and as we brought him home I felt like our lives were complete. We spent those first few months soaking up his sweet toothless grins and giggles. That summer I didn't have a care in the world.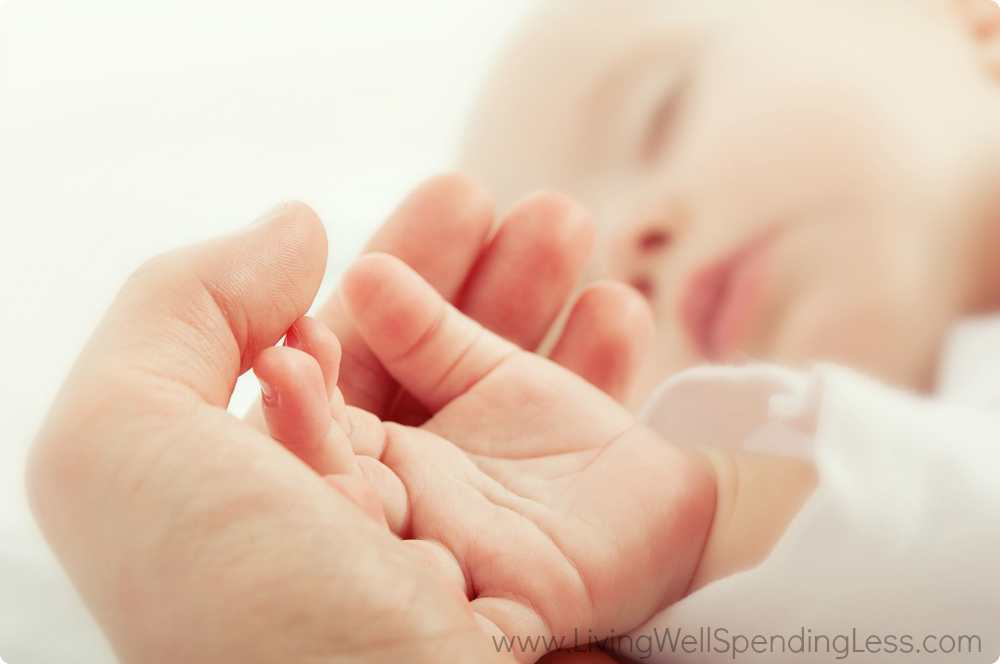 However, that carefree feeling slowly faded into concern when he wasn't sitting up by 7 months. Concern turned to worry when he wasn't crawling by 10 months, and downright panic set in when he didn't babble by his 1st birthday. That's when I felt it. That gut-wrenching, nagging feeling deep down in my heart that something wasn't right. I think it's an instinct that's born with motherhood, and as everyone says, we should trust our instincts. Unfortunately, my instincts were correct and we were referred to seek help and a diagnosis from the Infants and Toddlers Early Intervention Program.
My world shattered around me after his first evaluation with the Early Intervention Program. Phrases like "developmental delay" and "cognitive impairment" were tossed around faster than I could process them. Though he didn't fit into any specific diagnosis, we were told that the road ahead would be long and difficult. I left the evaluation sobbing, with a broken heart, and feeling overwhelmed.
How could my sweet little boy have such enormous challenges? Surely this is my fault somehow, but what did I do wrong? How can I help him overcome these challenges? Or will he even be able to catch up? These questions swirled around in my head leaving me in a complete fog for several weeks. Life as I knew it, seemed to be over forever and I wasn't sure how to embark upon this new journey.
Slowly, I began to pick up the pieces of my wounded heart and set out on a mission to do everything in my power to help my son. I dedicated every waking minute to attending his therapy sessions, working with specialists, and planning our daily routines around his needs.
Before I knew it, I was a stay at home mom, leaving my career behind to focus on my son. This also meant transitioning to a single income household, buying our own health insurance and figuring out how to stay afloat during turbulent economic times. Gone were the days of guilt-free shopping sprees, planning for a bigger house, and dreaming of a new car- all things that used to be my definition of the good life.
I'll be brutally honest and admit that there were some dark days. Days in which I struggled to see the silver lining of this new life of mine. But ever so slowly, I realized that not only was I smiling and laughing more, I was actually happy for the first time in years. I found a way to live my life more fully and with greater purpose even in the absence of material things.
Then one night when I was putting my son to sleep, he clapped for the very first time- a skill we had been working on for months. His two little hands came together and made the sweetest sound I'd ever heard. Clapping is a milestone most children reach in their first year, but one that he finally conquered at nearly two years of age. It wasn't until I felt the sting of warm tears falling from my eyes that I fully realized the momentum of this journey I was on, or just how much I loved my new life.
In that tear-filled moment, sitting in our old rocking chair, it hit me like a ton of bricks- my son's challenges were actually a gift. In all of the hours I'd spent tirelessly teaching him to walk and talk, he had actually been the teacher all along. He taught me to slow down and be patient, to enjoy even the smallest of victories, and to appreciate the the people in my life, not the things.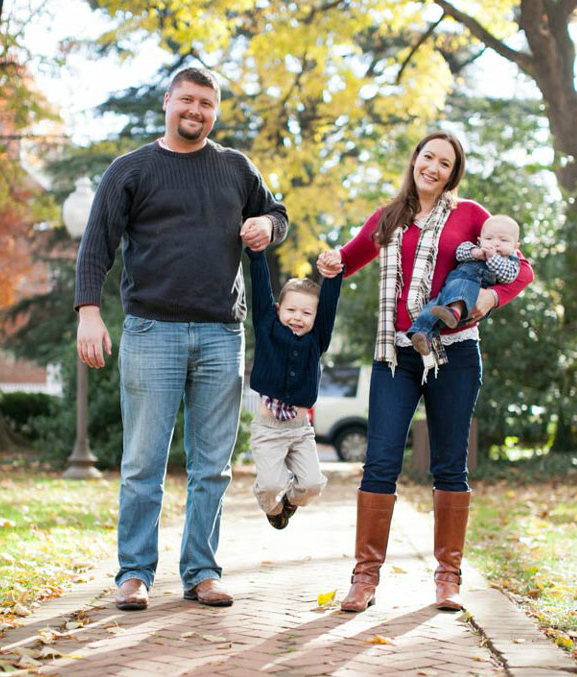 As he met new milestones, so had I, although I couldn't see it at the time. Looking back, it's clear to me now that this sweet boy, despite whatever challenges he has faced, has been my secret to finding happiness and contentment. He has come so far and so have I. What the future holds, we can never know for sure, but I do know one thing- our path in life may be full of twists and turns, but we should be thankful for even the darkest of days because they just might be a blessing in disguise. That is my Secret 13.
*   *   *
Want to enter for a chance to win an all-expenses paid cruise for four on the Carnival Sunshine? In 750-1200 words, please share your own Living Well Spending Less® story. It could be a challenge you faced in your own life and the lesson you learned as you overcame it, or a personal story about how something within one of the chapters of Living Well Spending Less: 12 Secrets of the Good Life personally affected or changed you.

Next, send a copy of your essay to secret13@livingwellspendingless.com. Be sure to also include your name and blog name (if you have a blog), as well as a photo of yourself and any other photos you'd like to include. For more details about the contest and how to enter, please check out our Secret 13 Contest Page!