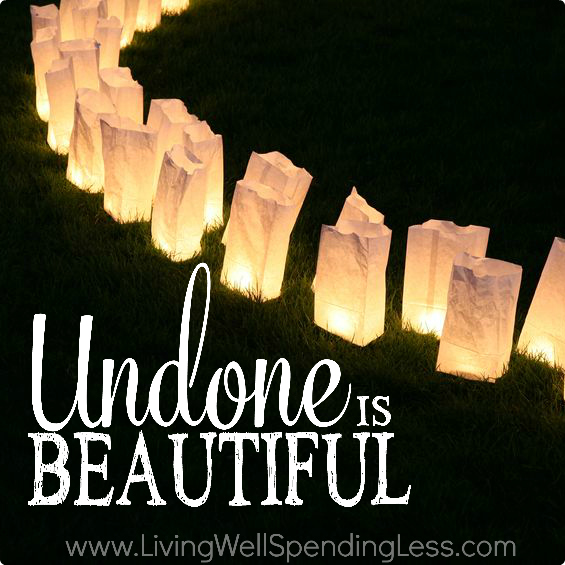 I hate cancer.
Ten years ago, while I was in law school, a friend asked me to join her Relay for Life team. I had never heard of Relay for Life, had no idea what it was all about, but agreed to participate. That night my soon-to-be husband Chuck and I walked around the track, looking at all those candle-filled paper bags representing people who were fighting, who had fought, or who had lost their battle with this big scary thing called cancer.
And I remember thinking how lucky I had been up to that point, to have not been personally affected by this terrifying disease. Oh sure, I knew OF people who had cancer, but I had never seen it up close.
Five years later we got a call from my sister-in-law Linda with the news.
Ovarian cancer, stage 4.
The prognosis isn't good, she said, almost no one makes it five years.
And then, just a year later, more bad news. This time about my brother.
Hodgkin's Lymphoma.
If you're going to get cancer, this is the kind to get. It has a 95% cure rate after the first round of treatment. Unfortunately my brother was the unlucky five percent that didn't respond to treatment, and his prognosis suddenly went from excellent to fair.
From far away, we watched both of them suffer countless treatments—radiation, chemotherapy, stem cell transplants. We read the Caring Bridge updates and checked in regularly and prayed daily.
But that was it.
What more could we do?
Thankfully my brother Mark made a full recovery and is now in remission. My sister-in-law Linda wasn't so lucky. The cure for the ovarian cancer caused AML—Acute Myeloid Leukemia—and after fighting that secondary diagnosis valiantly for a year, she finally succumbed a year ago last October.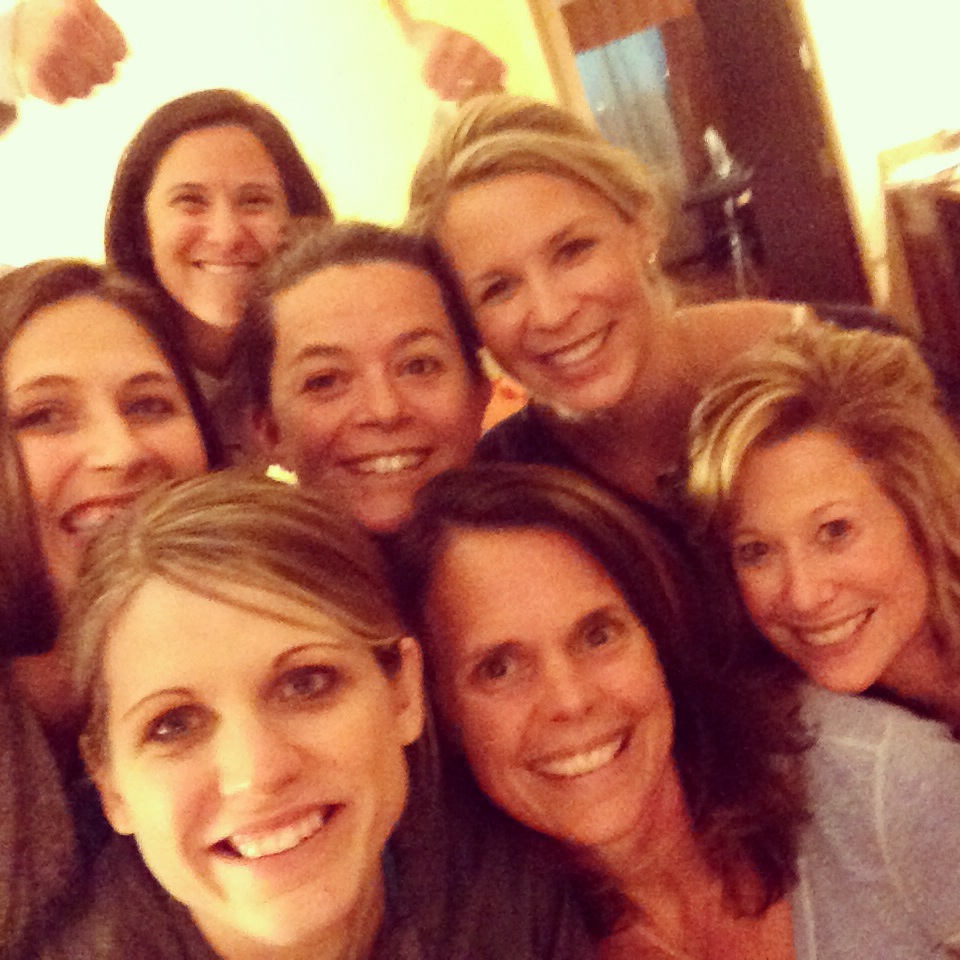 I met my friend Michele just a few weeks later, in November 2013. We were both in the middle of writing our first books, and it just so happened that we shared several common friends, plus an editor at the same publishing house, which meant that we instantly had common ground.
We began texting each other words of encouragement as we navigated the often gut-wrenching and soul-crushing process of pouring our hearts out onto paper. Just knowing that there was someone else out there who got it, and who was going through the same thing, somehow made it just a little easier.
We turned our manuscripts in and both breathed big sighs of relief.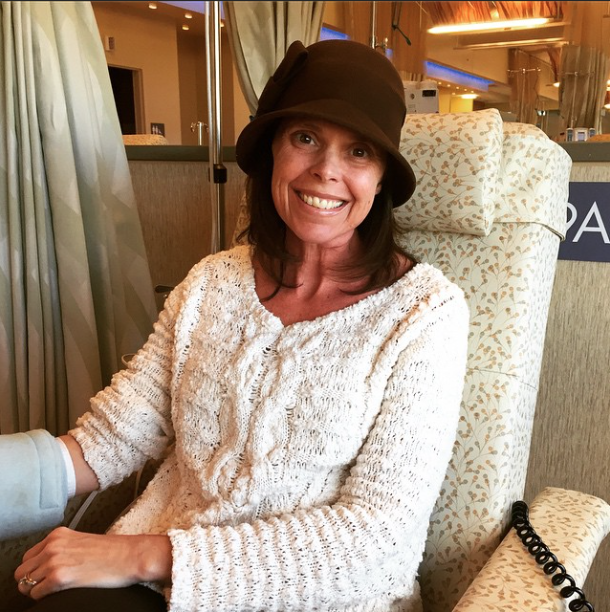 But Michele's relief was short lived.
Her cancer—the cancer she had just written about in her book—was back with a vengeance. She fought hard and appeared to beat it, but then it quickly came back again in the fall of 2014, just weeks after she lost her dad to—you guessed it—cancer.
And now, for the past four months, Michele has been fighting hard, harder than anyone I have ever known. Between surgeries and chemo and radiation and more surgery and more radiation, this treatment has ravaged her body in every way imaginable.
But her spirit is so strong.
While she is fighting for her life, she actively looks for ways to bless others. Every time she goes in for treatment, she finds someone else to pray for. She is, quite possibly, the most inspiring person I have ever met.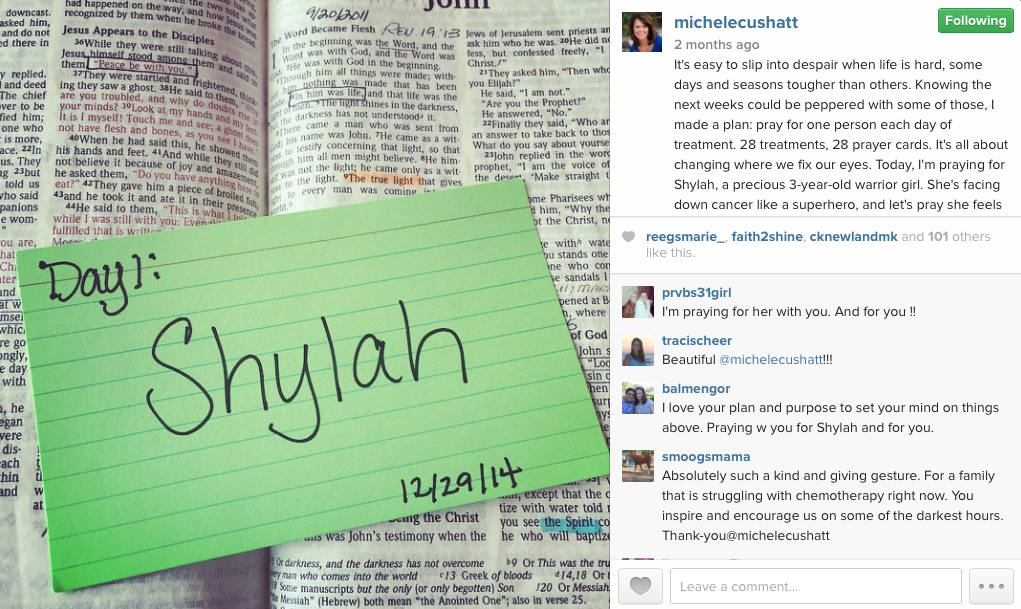 And now Michele's amazing book, Undone: Making Peace With an Unexpected Life, comes out tomorrow, and because she is in the middle of treatment for tongue cancer and can't speak for herself right now, I want to help speak for her.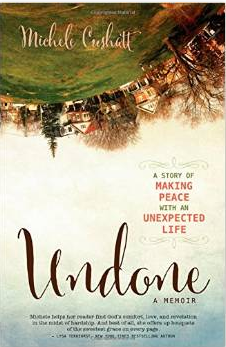 I want to let you know that this is one book you can't miss.
Of all the books I read last year, THIS was the one that stuck with me the most, the one that changed me, the one that touched my heart and the one that I couldn't put down. Her story matters not because it is so impossibly unique or crazy and remarkable, but because it could be all of us. Life rarely turns out the way we expect it to, but Michele, in the most gorgeously written way, poignantly offers hope in a way that isn't cheesy or trite. She shows us, simply, that undone can be beautiful.
I can't state this strongly enough–if you read only one book this year, let it be this one!
Michele writes about the reality of receiving that cancer diagnosis with such raw clarity that you can't help but feel what she feels, and it is only more touching when you realize that she is still fighting this battle. For someone like me, who has only experienced cancer from the outside looking in, this was something I needed to see and feel. But don't just believe me–read a sample of the book here and see for yourself.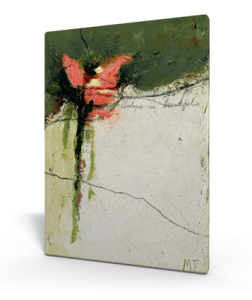 Undone arrives in bookstores tomorrow, March 10th, but if you preorder through today, you can get a free download of this beautiful painting by Mandy Thompson that was commissioned just for the release of this book.
Here is what to do to get your free gift:
Order the book HERE
Fill in the form HERE