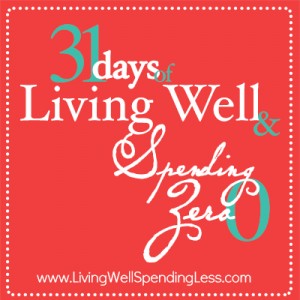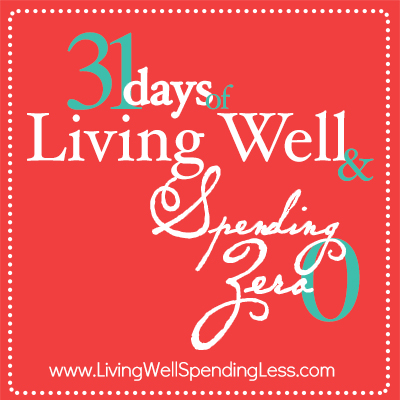 This is the eighteenth day of my 31 Days of Living Well & Spending Zero challenge. To read all the posts in order, start with Day One or visit the Overview Page.
 *   *   *
This week so far has been all about creatively using the things we already have. The intent has been to spark ideas, and the "assignments" this week (and this whole month for that matter) are not necessarily meant to be done day by day, but to be used as a rough guideline for approaching the things you already have in a slightly different way.
I don't know if it is working for you, but it has definitely made me rethink my normal spending habits, as well as my normal willingness to quick run to Target or the craft store for supplies when I could've tried a little harder to improvise. It is amazing how much we really all have to work with once we are willing accept our limitations.
Today I rounded up 21 amazing, inspiring, & super creative ways to use old things in a new way. I am SO incredibly inspired by these upcycling ideas, and I hope that you will be too!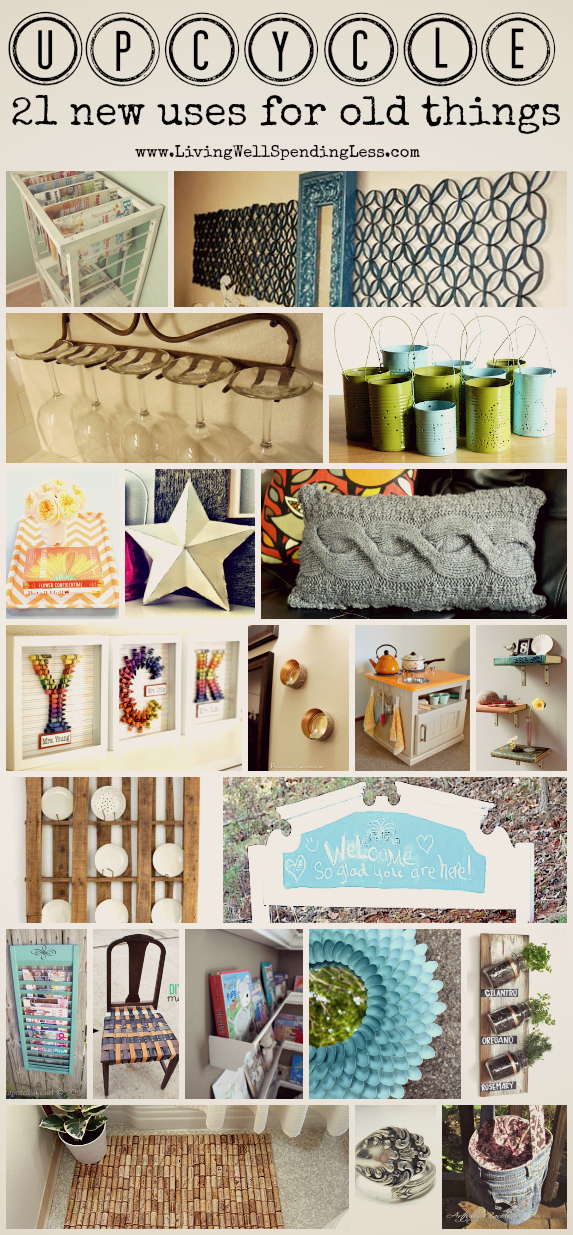 Your assignment is to try to look at the things you already have in a new way.  Do you have any furniture or clothing that aren't working for you in their current state that you could possibly upcycle into something new? Is there something you need right now that you were planning to buy, that you could possibly create a solution for using something you already have? Give it some serious thought today!
*   *   *
Have you ever upcycled or re-purposed anything? What did you make? Which of these 21 projects inspires you the most?