GET ORGANIZED THIS HOLIDAY SEASON!
---
Our game-changing Holiday Planner is back and better than ever, and FREE for a limited time. Grab it now while supplies last!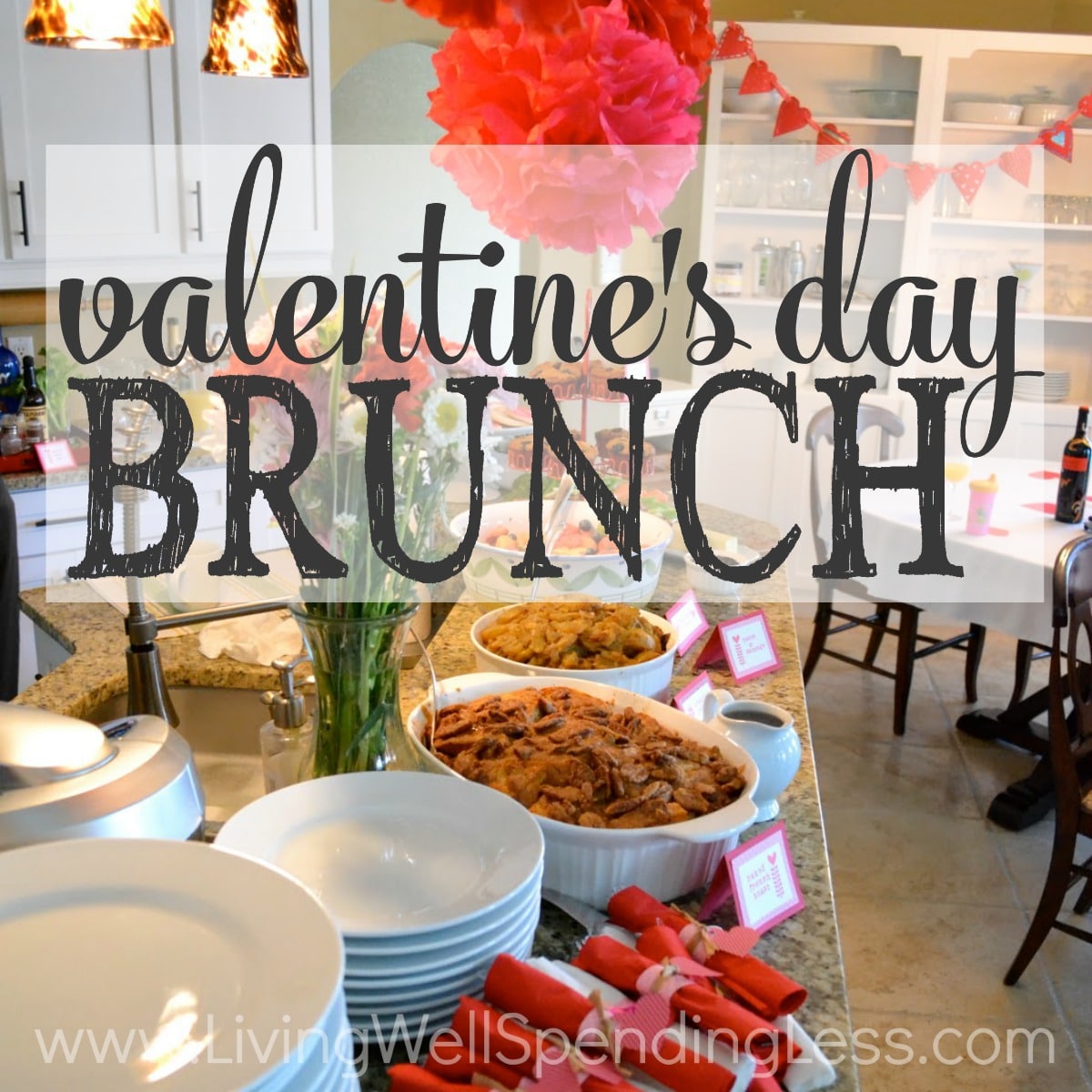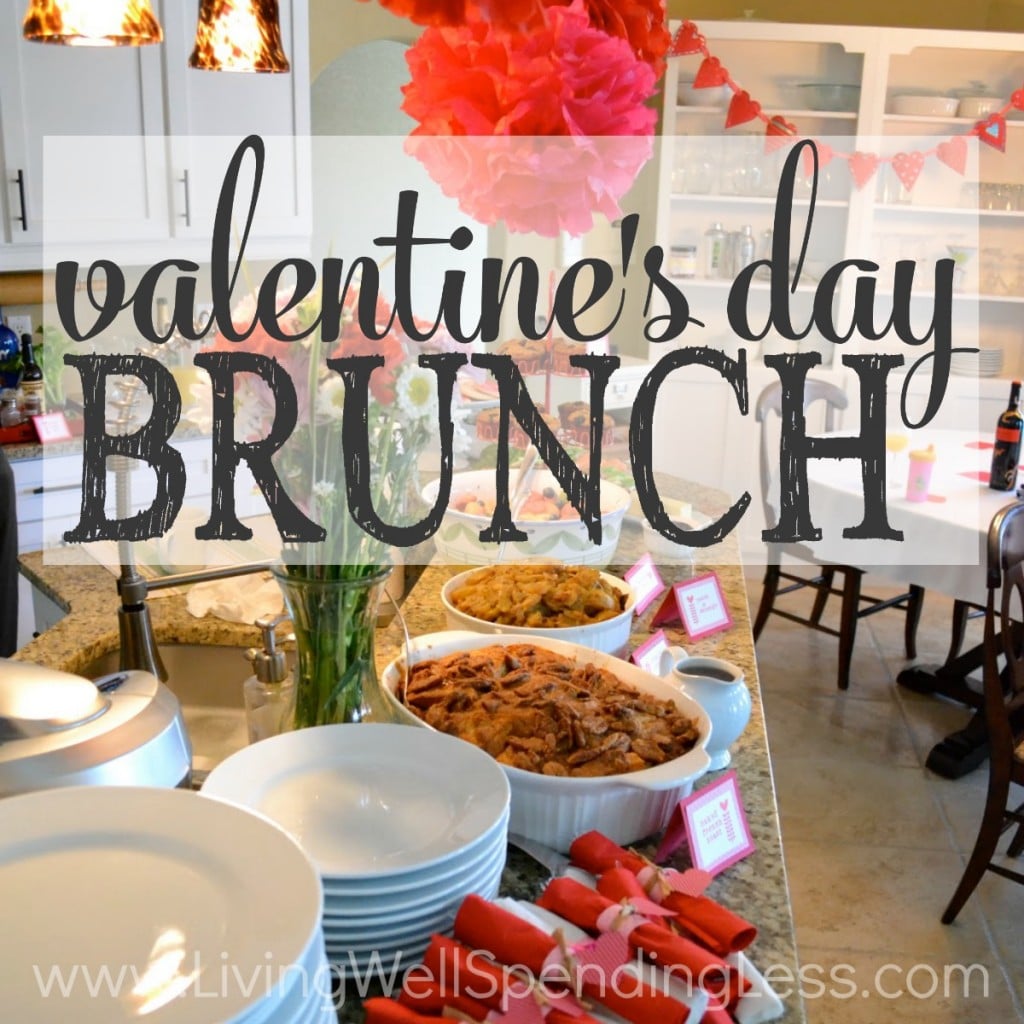 A Sunday brunch just might be my very favorite type of party to throw.
The mood is relaxed, the food is divine, and it is a great time to just sit and catch up with friends over a cup of coffee, mimosa, or bloody mary.
Our little gathering was slightly impromptu–invitations were emailed only a few days ahead of time–but that didn't mean it couldn't be pretty (and budget-friendly, of course.)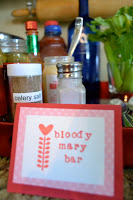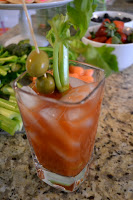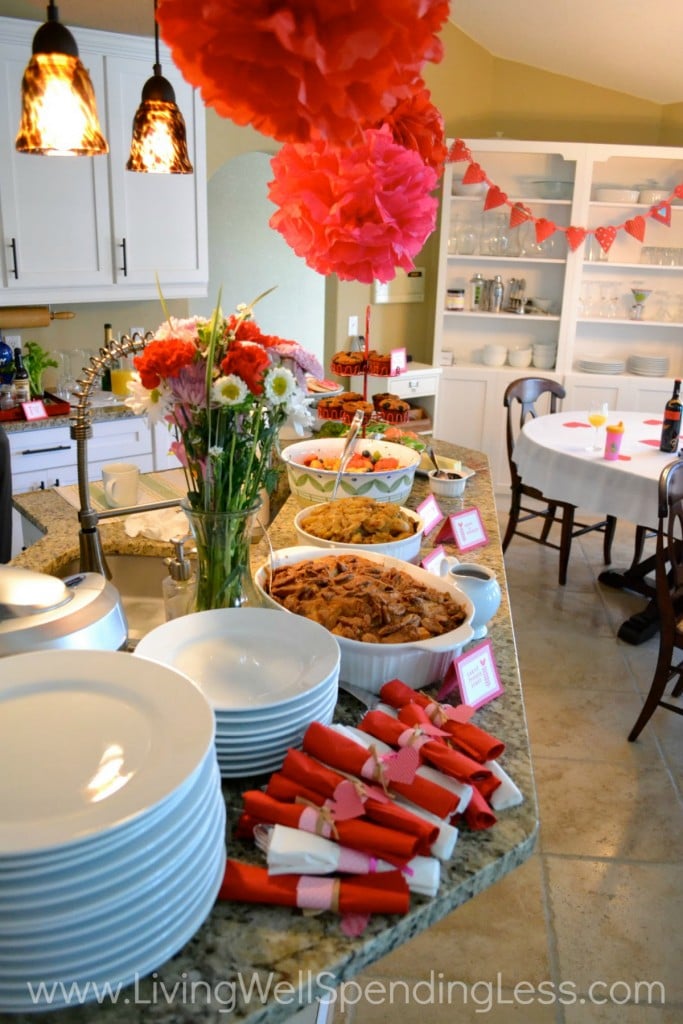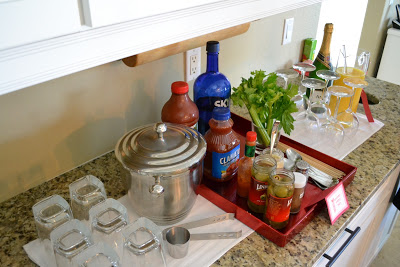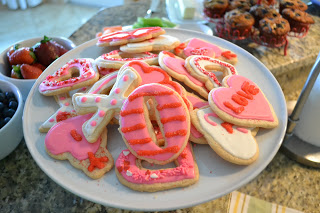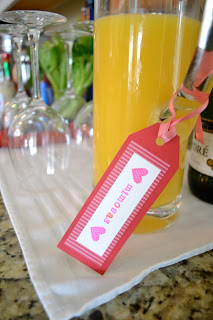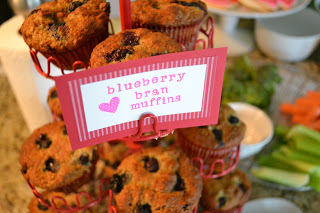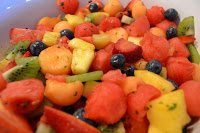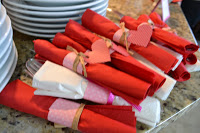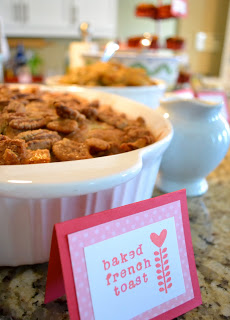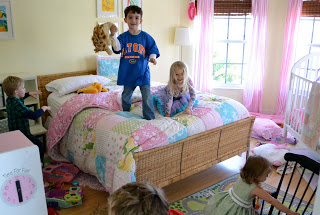 The Menu:
Baked Pecan Streusel French Toast
Breakfast Potatoes with Onions
Blueberry Bran Refrigerator Muffins
Minted Fruit Salad Omelets to Order Fresh Fruit & Vegetables Bloody Mary & Mimosa Bar Coffee
Between the 5 families, there were 13 kids ages 5 and under but surprisingly little chaos. The kids mostly played in the girls' room (which was, of course, a disaster but then somehow ended up  completely tidy. Dawn, if you didn't think I noticed, I did. Thank you so much!)  When they finally tired of throwing things at each other, they did some crafts (with fully washable ink and markers–I swear it all came right out in the wash.) and then finally settled down to watch a movie.
While I did need to purchase a few grocery items for the party, I used as much as I could from my stockpile, and the delicious fruit salad was contributed by one of the guests. The decorations were all made from items I already had on hand. (I have already gotten my money's worth this year out of that $26 V-day stamp set I ordered from Craftin' Crystal.)  The tissue "puffs" were leftover from Maggie's Crafty Pool Party in August. For a tutorial on how to make them, click here.
Party Expenses:
2 loaves fresh sourdough bread-$6
2 jars fancy stuffed olives-$6
1 carton buttermilk-$2
1 carton orange juice-$2.50
2 bottles champagne-$12
2 cartons blueberries-$5
1 carton strawberries-$2.50
1 carton half & half-$2.50
2 green peppers-$2
1 bunch green onions-$0.50
Total spent: $41.00