I come bearing very big, very good, very exciting news!
We've just opened the doors to our life management course, Living Well Academy™.
You see, not too long ago we sent out our annual reader survey to find out a little more about where you're at and how we as a company can do a better job of creating the content and products you need most right now.
The last survey we sent out was right at the very beginning of the pandemic, in March 2020, and it was so interesting to see how our perspectives have changed.
Because, you see, while the pandemic is obviously still a big part of our lives, it's not the thing most of us want to focus on anymore. In essence, we're all ready to start feeling more productive again!
Well for us as a company, it means that we're more committed than ever before to help provide you with simple, practical solutions for managing your time more effectively and organizing your home life in a way that actually works.
And that's why this fall we are re-launching our sanity-saving Living Well Academy™ program with a completely revamped curriculum that is even more helpful and relevant to where you're at right now.
And … I'm hosting the entire course LIVE.
For four weeks, starting next Tuesday, October 5th, we'll be focusing on four key areas—your habits and routine, simplifying mealtime, keeping tidy, and mastering money. Each lesson will be short and super helpful, as well as practical, and actionable, so that by the end of our time together, you are feeling productive, confident, and ready to tackle whatever craziness comes next.
This is the only time we'll be offering this course live, and please just trust me when I tell you that this is a course that you do NOT want to miss, especially if you are:
a.) wishing you could be a little more productive
b.) struggling to keep your space tidy
c.) starting to worry about money
d.) all of the above
But there's even MORE good news, because not only are we offering this insanely helpful course LIVE for the last time ever, I'm also opening enrollment at a huge discount, just because the world is a little crazy right now and I know there's a lot of stress and uncertainty going around, and I want to do my part to make that a little easier.
When Living Well Academy "officially" opens, the tuition will be $647. But when you enroll this week for the live version, you can save 75% and get full access to the program for just $147. (Say what?!!!)
And that's not all!
We've also got some AWESOME bonuses for you, including:
All in all, it's an INSANE amount of value for a very tiny price, which is why you definitely will not want to miss out.
I'll see you inside the program!
xoxo, Ruth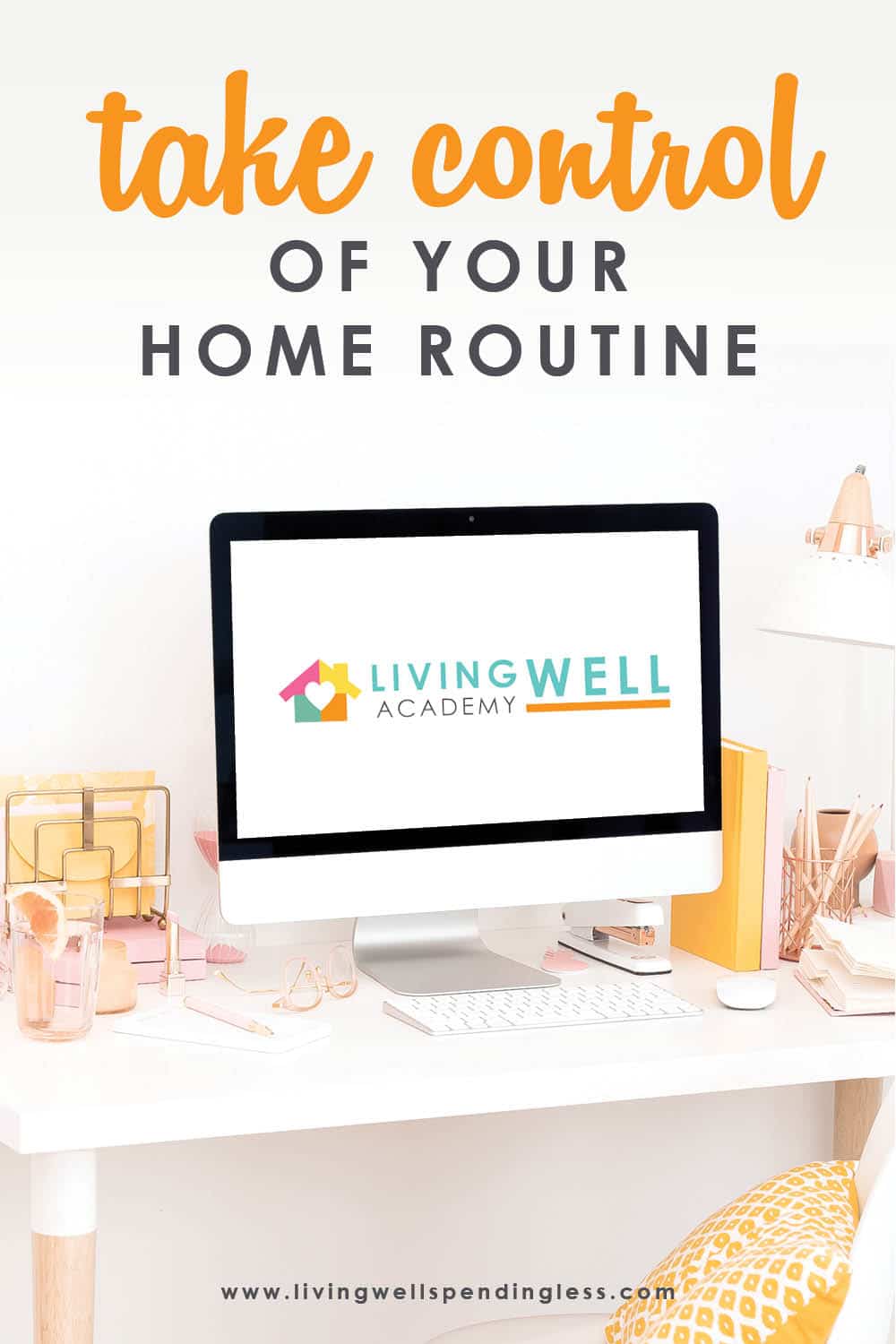 TAKE BACK CONTROL OF YOUR HOME LIFE
---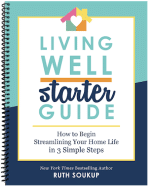 Ever feel like you just can't keep up? Our Living Well Starter Guide will show you how to start streamlining your life in just 3 simple steps. It's a game changer--get it free for a limited time!
If you love this resource, be sure to check out our digital library of helpful tools and resources for cleaning faster, taking control of your budget, organizing your schedule, and getting food on the table easier than ever before.