In the wake of our battle with the flu last week I wasn't feeling up to any major creative endeavors, but by the end of the week the girls were begging to do a craft. What can I say? They are definitely my kids!
One of my favorite writing activities for language arts is having the girls write thank you cards. (Well okay, Trouble doesn't write them, but she does dictate what she wants to say!)  I have found that the sooner we write them, the more likely we are to actually send them, so when the girls received a fun Valentine's Day package from their auntie on Friday and I was all out of the blank cards that we normally use, we decided to make our own instead. It turned our language lesson into an art lesson as well, knocking out 3 birds with one stone!
After experimenting with a few different brands of water color paints, we have found that the Crayola brand is by far the best and results in the brightest, most vivid colors. Cheap watercolors are really frustrating for the kids. We bought the watercolor pad at Walmart, and the special paper makes a big difference. Our normal rule for painting with watercolors is that the girls can paint whatever they want but they have to fill the paper with color; the same rule applied for the cards.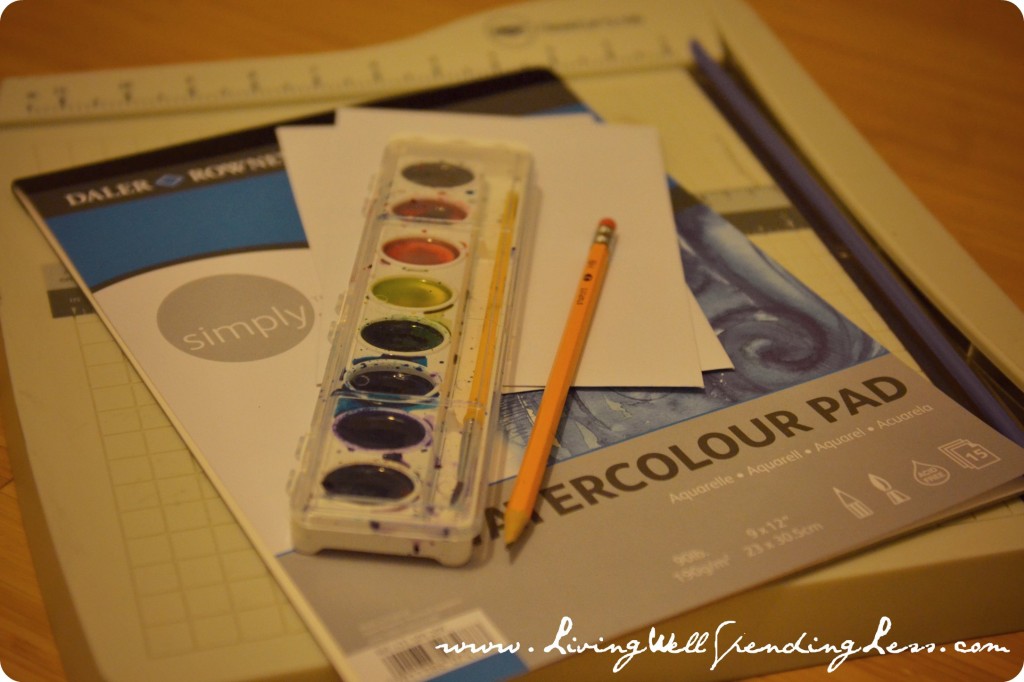 Here is what you will need:
watercolor paint & brush thick watercolor paper paper cutter or scissors blank envelopes pencil or pen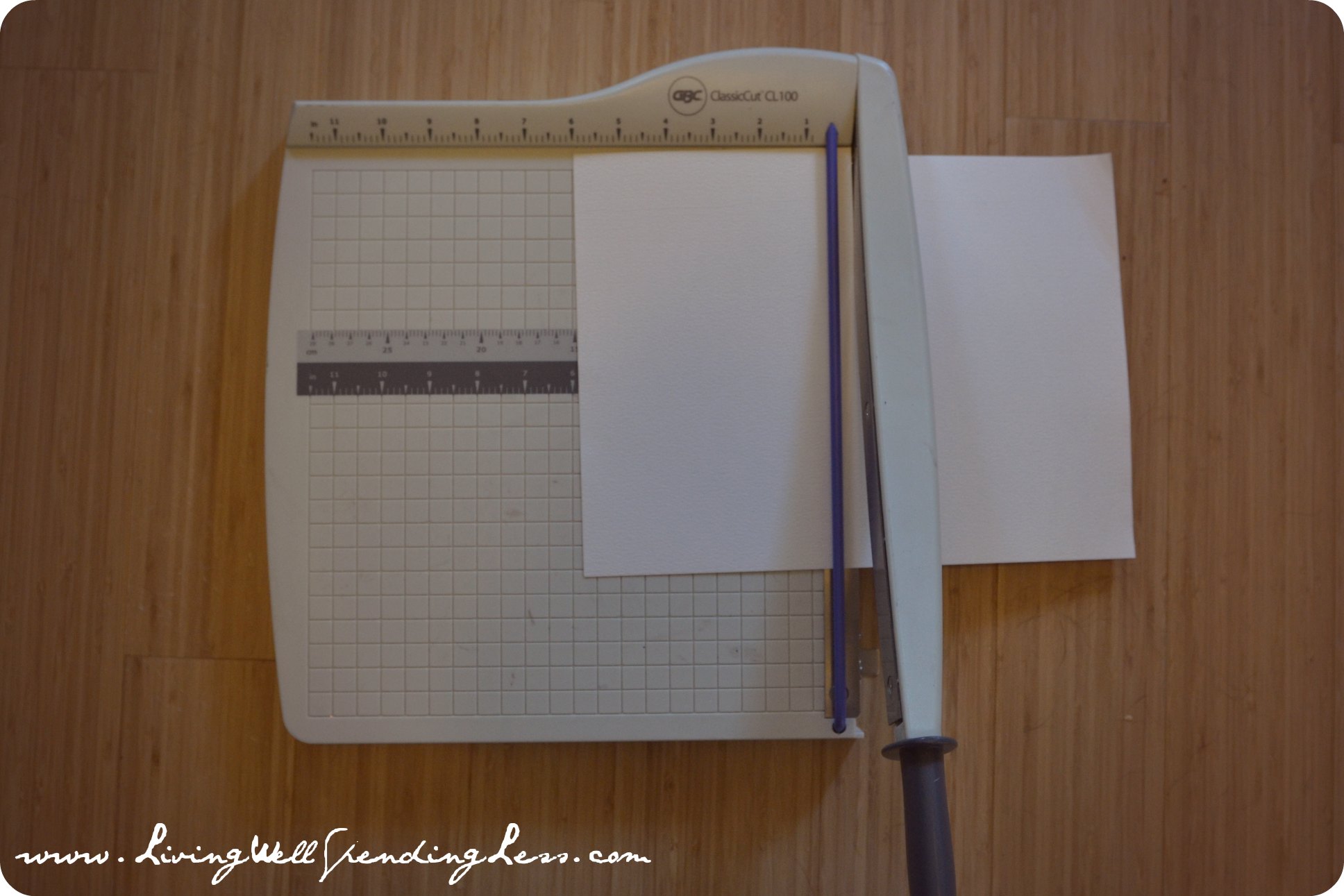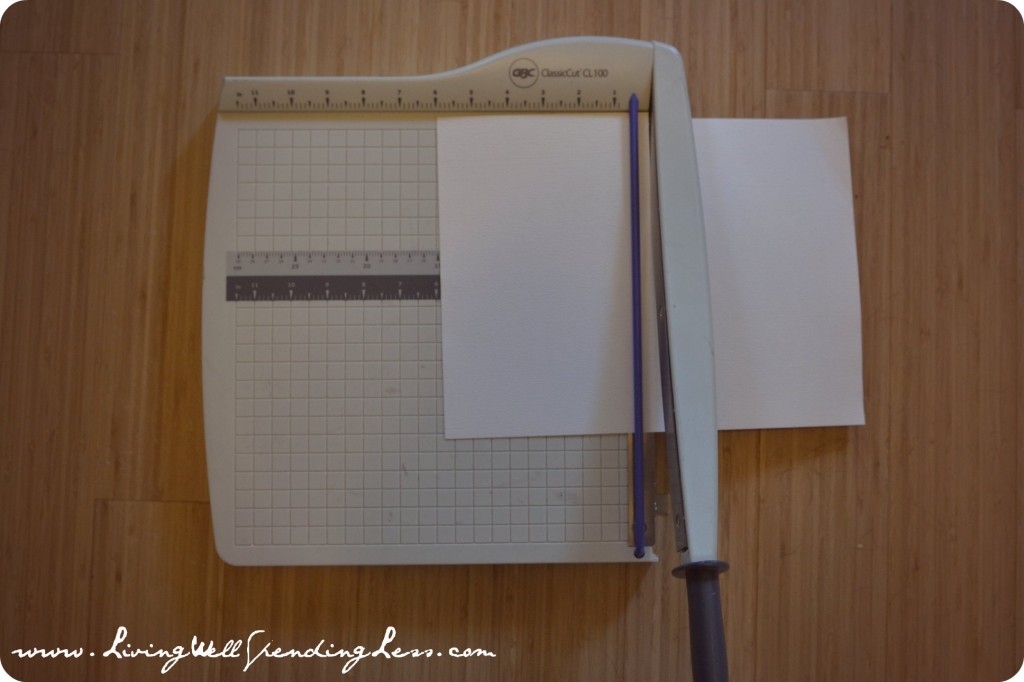 We started by cutting our sheets of watercolor paper in half with the paper cutter, then folding the resulting pieces in half to make a card.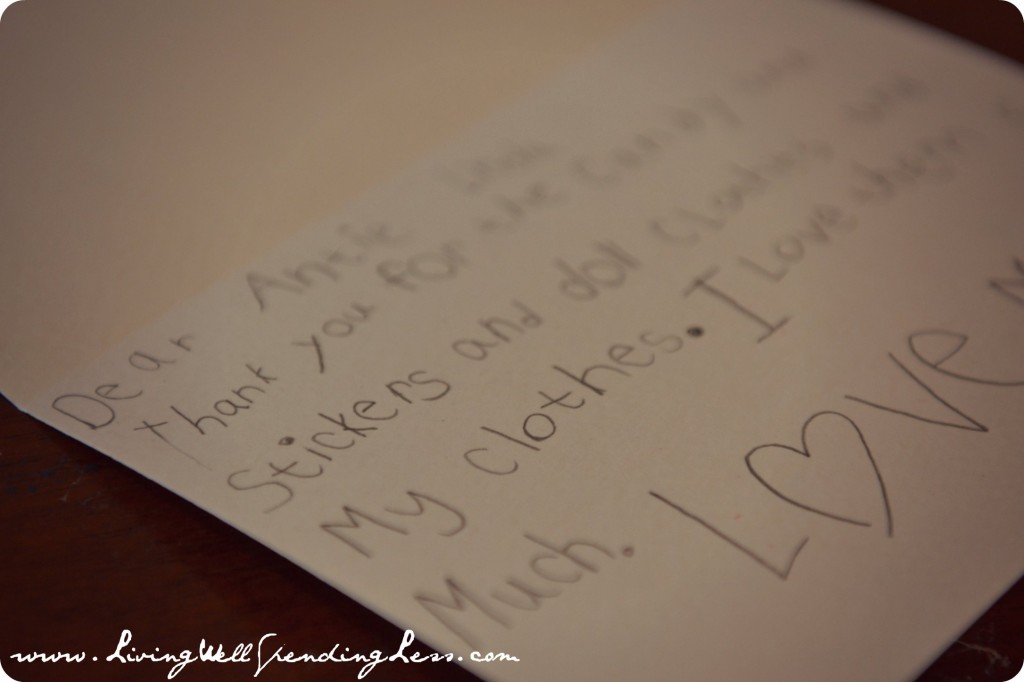 The girls wrote their messages inside before painting–we always do our "work" before the fun part! Trouble is working on learning to write her name, while Princess is working on proper sentence structure. Thank you cards are a great way to practice both, plus they are a great reminder to kids of how important it is to show appreciation!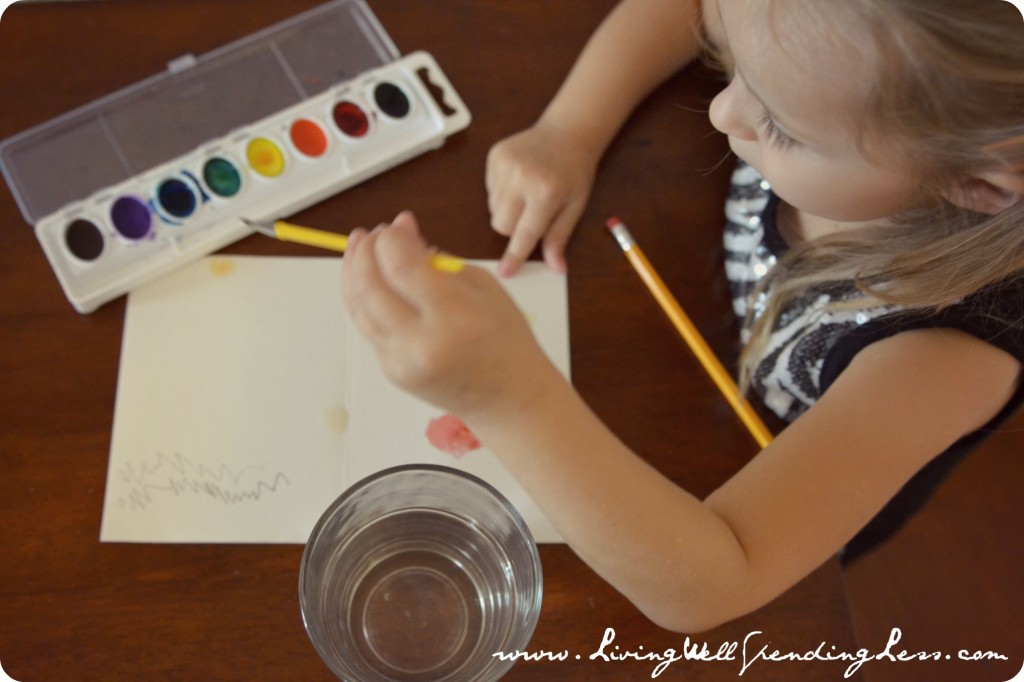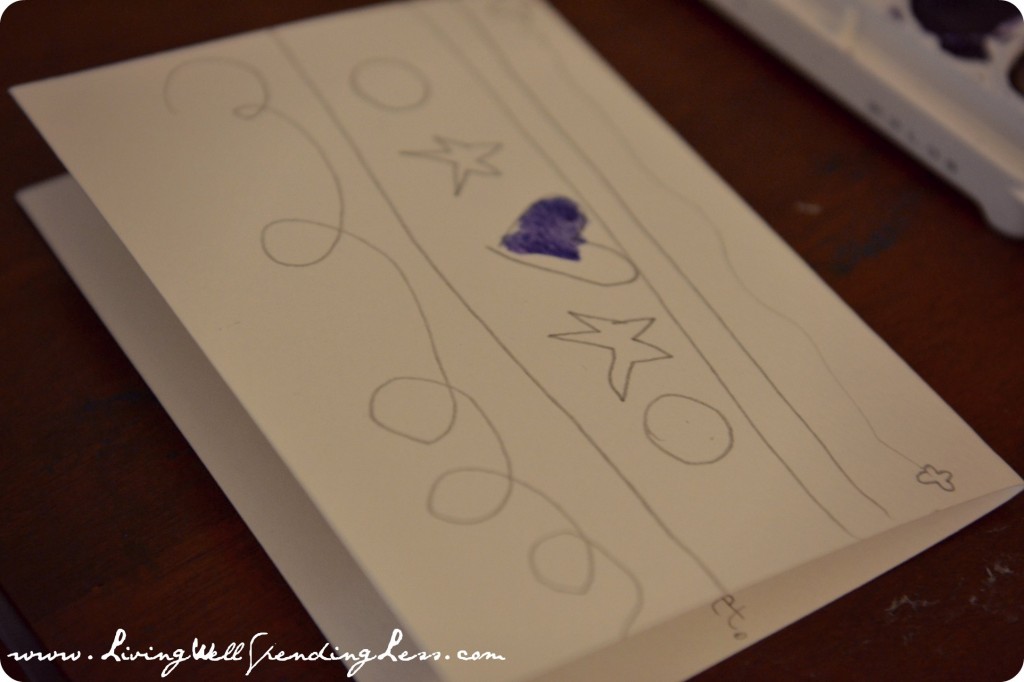 Once they finished their messages, they got busy painting their designs–the fun part. On some of them we drew hearts with pencils, then painted in the designs; on the rest they just did their own designs. They loved seeing how the colors mixed together! They looked like so much fun to make that I ended up doing some too! (You can never have too many blank cards on hand!)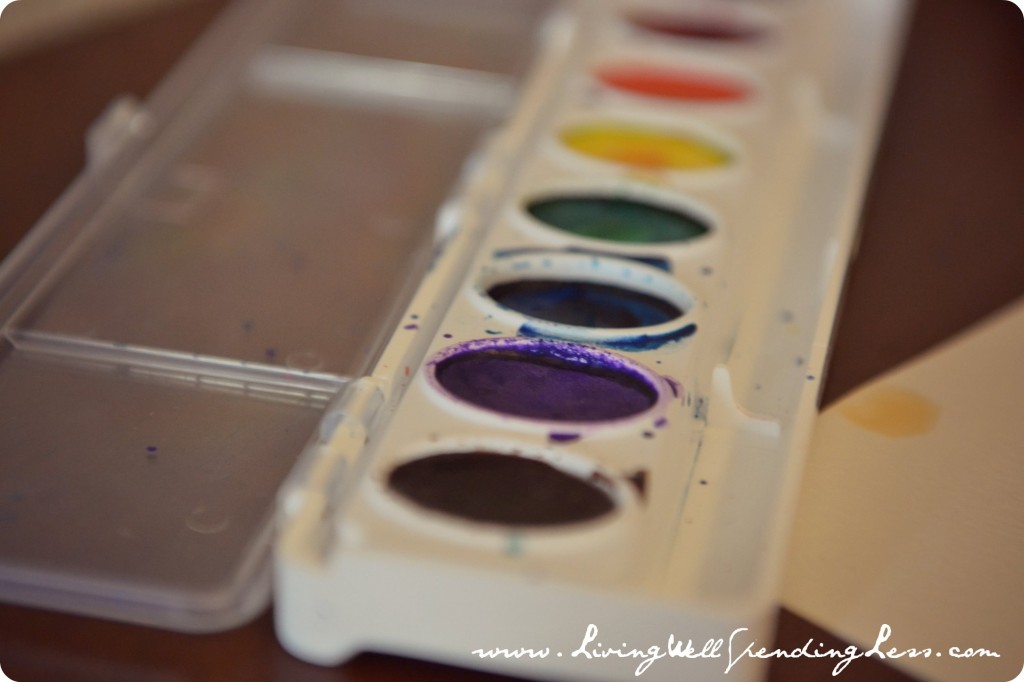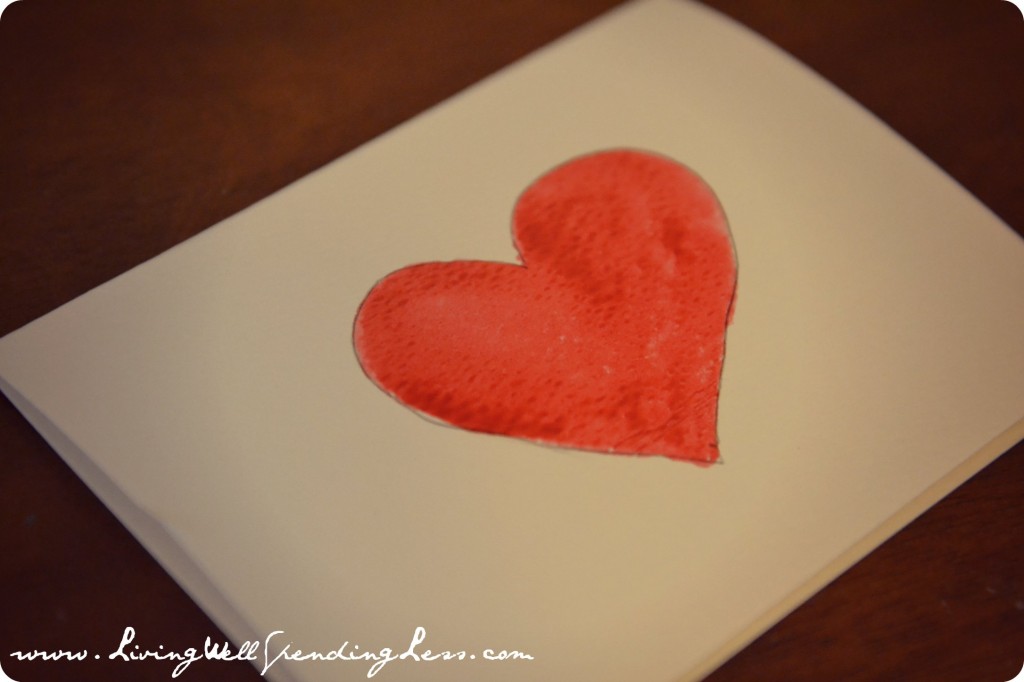 After they finished painting we set the cards out to dry, then put them in blank envelopes I had on hand in order to send. So easy it can hardly even be called a DiY! 🙂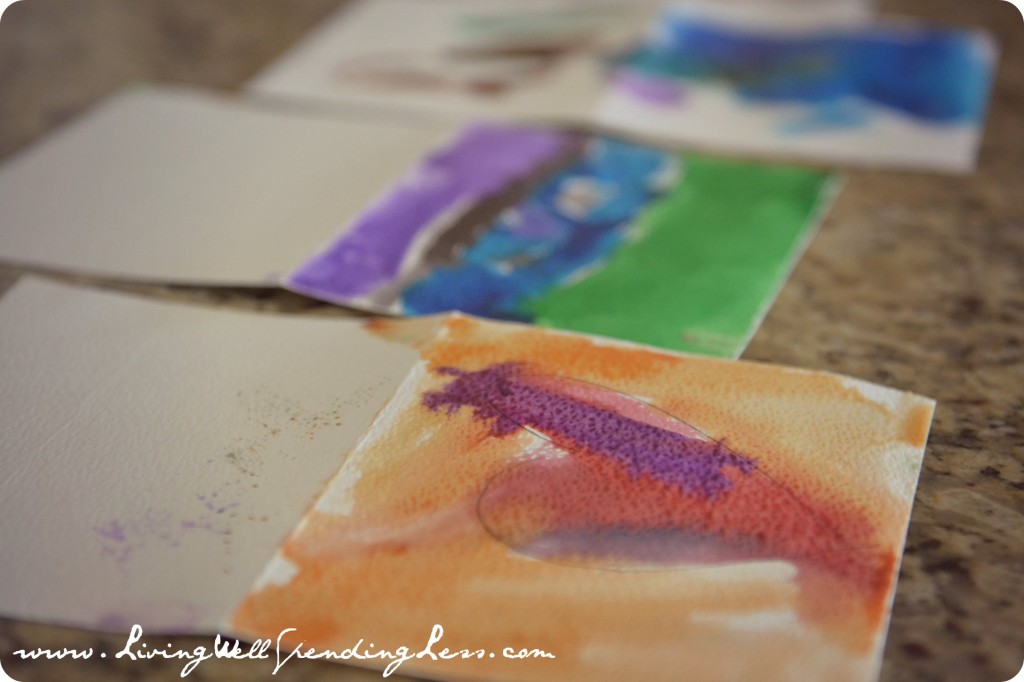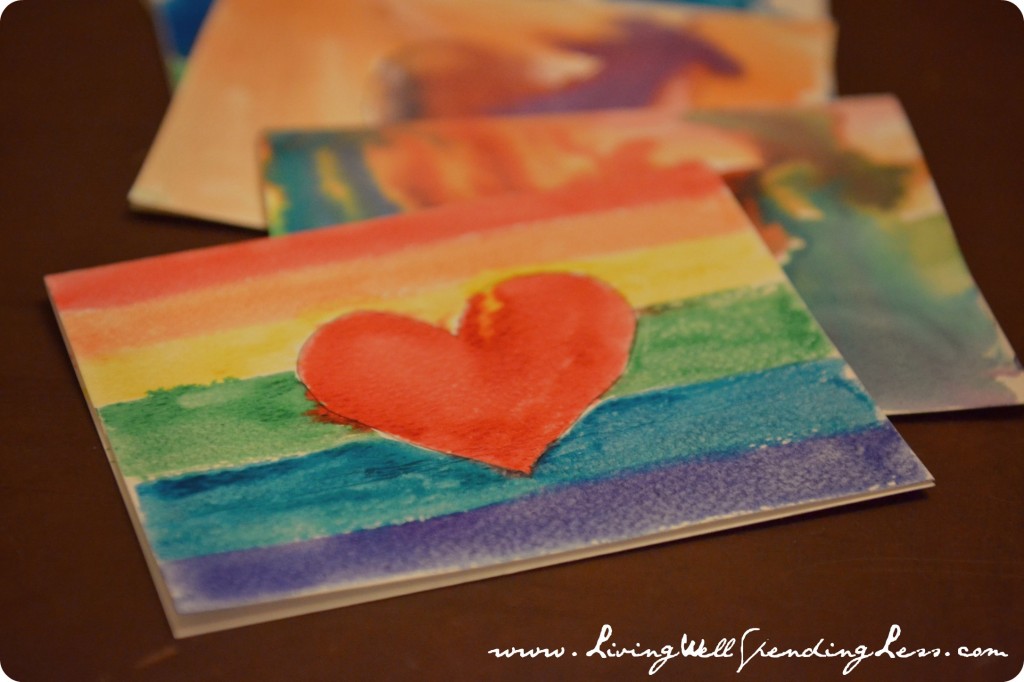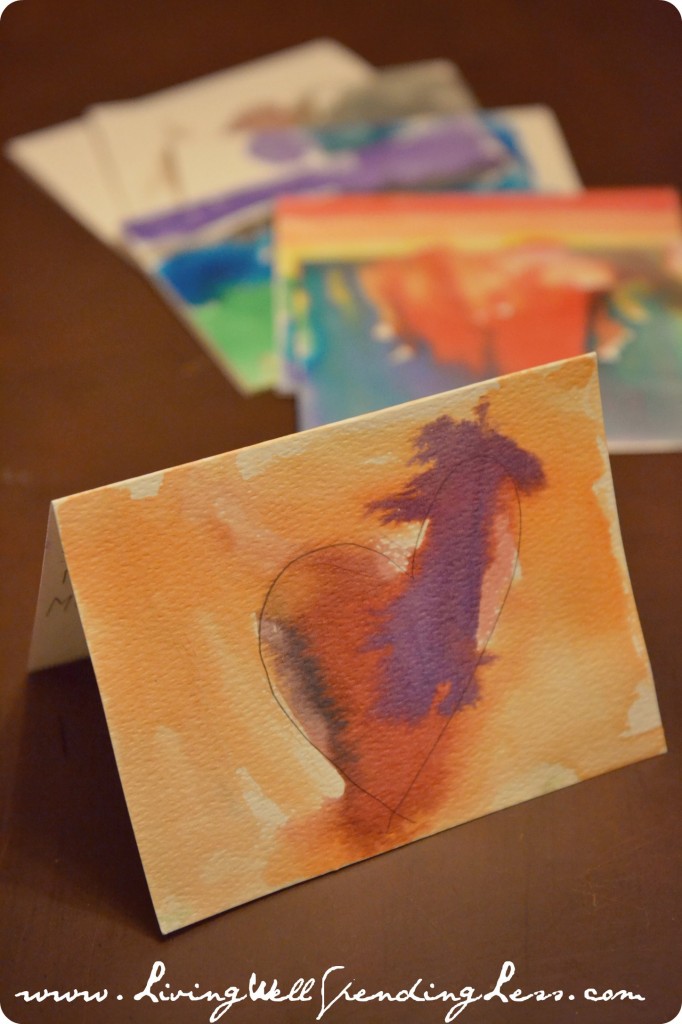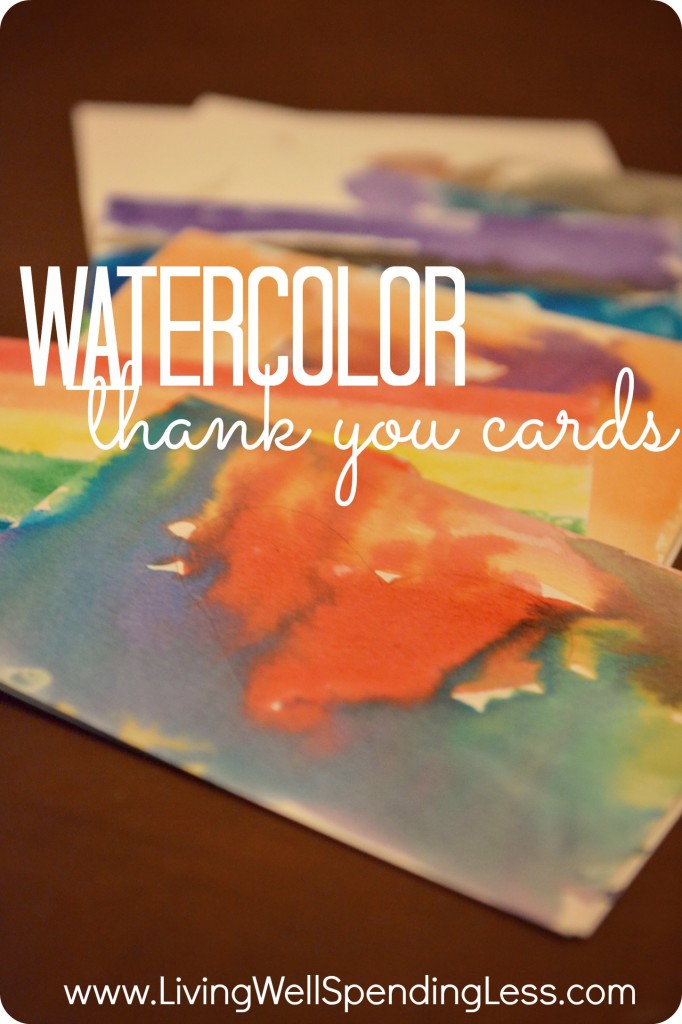 *   *   *
Do you make your kids send thank you cards? Why or why not?