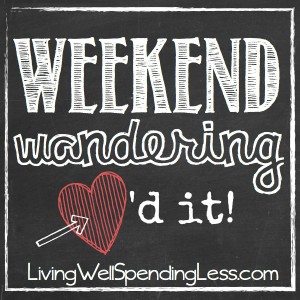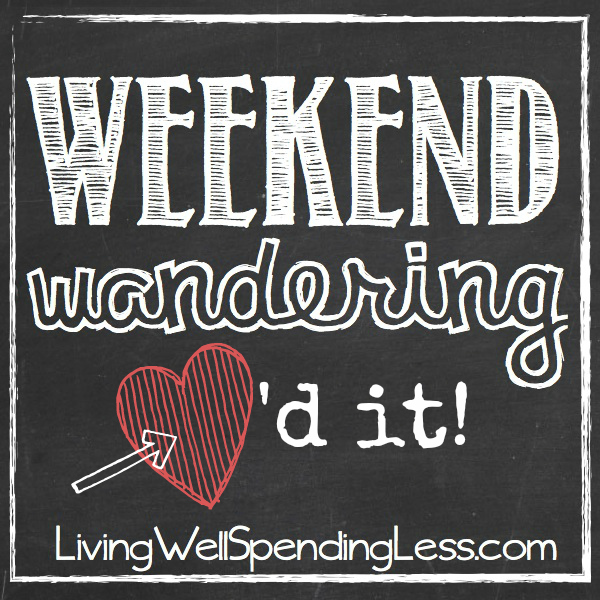 I'm doing my weekend wandering a little early this week because I've got something special planned for tomorrow. In any case, here are my very favorite posts from Thrifty Thursday and across the web. Thank you so much to everyone who linked up this week. There were so many cute and springy ideas to choose from! I really do wish I could feature them all, so if you haven't had a chance, be sure to check out all of the links on this week's Thrifty Thursday post.
* * *
First of all, this cane chair makeover from Everyday Originals was absolutely to die for! Lindsey and Al did SUCH a great job, and I love how it turned out. I'm so inspired by this!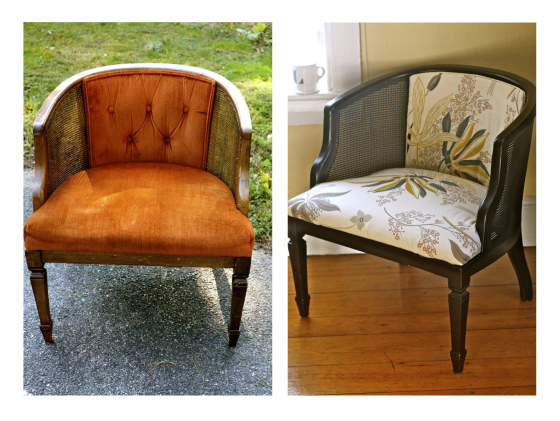 Next, this French Lemon Tart from A Little Clarification looked so delicious I wanted to lick my computer screen. I'm a sucker for anything lemon!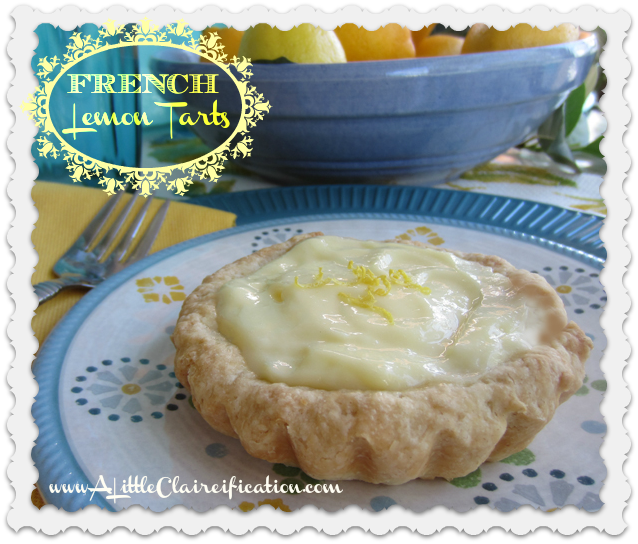 And speaking of lemon, this Lemon & Fresh Herb Salad Dressing from Joyful Mom also looked heavenly! She is on a mission to lose 70 pounds this year and to meet her goal, she is trying to make salad fun. Love that!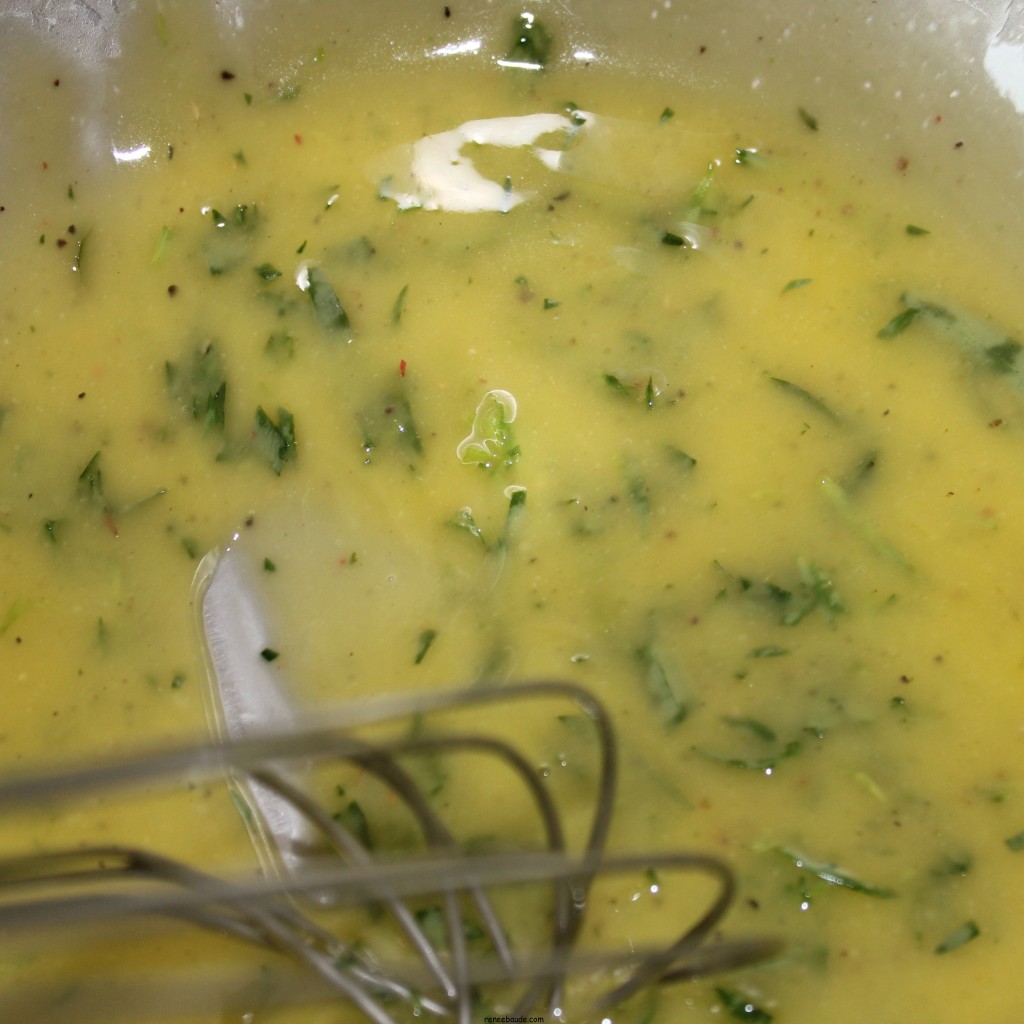 How cute are these little Coffee Filter Shamrocks from We Know….Stuff? What a perfect little St. Patrick's Day activity to do with the kids tomorrow!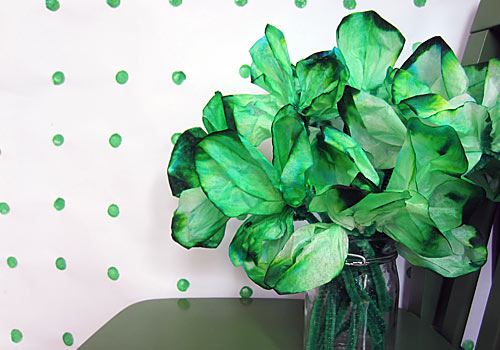 This Fig & Olive Tapenade from Moms Living Leaner sounds SO good! Definitely my kind of recipe.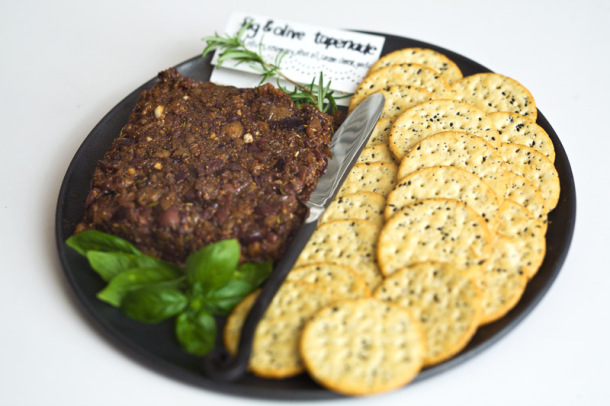 Speaking of YUM, check out this homemade chocolate syrup from Joyfully Thriving. It never even occurred to me that you can make it yourself, but now I absolutely want to try this!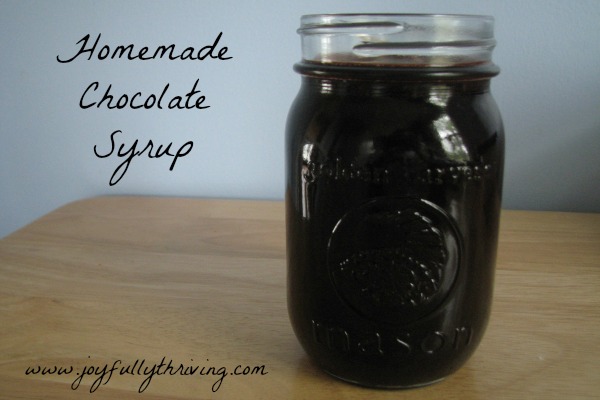 I'm always a fan of any project that uses e-6000 glue so I just loved this Teacup Jewelry Stand from Sparkles & Prays. What a darling idea!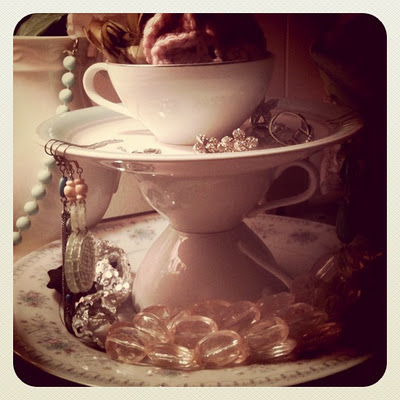 Here are a few other things I loved reading this week:
Since I am heading off to Blissdom next Thursday, I started stalking a few blogs I found listed in the Blissdom Facebook Group. Hopefully being familiar with a few more people/blogs will help me avoid the intense social awkwardness I always feel in these situations. If you are going, please come and say hi! I'll be the freakishly tall girl–you can't miss me! 🙂
First of all, I am SO excited to hang out with my roomies Heather, Edie, & Darlene! Heather & Edie have been two of my bloggy BFFs for a long time, but I have not met Darlene yet. Naturally I have begun stalking visiting her amazing home design blog, Fieldstone Hill Design, and trying not to feel bad about the fact that after 2 years of talking about it, I still haven't hung anything on this big wall in my living room. That said, I have been totally inspired by her latest series, called Overcoming Decorating Paralysis. If nothing else, I now have a label for my problem. Isn't that the first step?
Next I got totally lost reading almost every post on Five Kids is a Lot of Kids. This Beth lady is hilariously funny–and possibly a little crazy (in the best possible way)–but incredibly insightful, and I'm pretty sure if I meet her at Blissdom we'll also be BFFs. I especially loved this post on strength.
I also got a little lost over at Vintage Modern Wife, who hosts a weekly linky party called Happies & Crappies. I love her already just for that. If you happen to be heading to Blissdom for the first time, you might want to check out this great post on how to put your best foot forward at a blog conference.
I don't know how I've never stumbled across Ring Around the Rosies before, but I pretty much loved everything over there as well. I was especially excited to find this post on 10 meals in 10 minutes or less. That is my kind of cooking!
And finally, before I stopped myself from losing my whole day to random blog hopping, I stumbled across this darling blog called A Sorta Fairy Tale. Not only are her photos absolutely stunning, I loved how she wrote a whole post about how nervous she was about going to Blissdom. I also adored this post about how becoming a parent to rambunctious kids makes you feel so much more humble about judging others pre-kids!
* * *
How about y'all? What were some of your favorite blog posts & articles this week?
TAKE BACK CONTROL OF YOUR HOME LIFE
---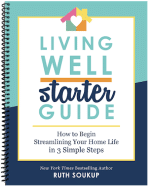 Ever feel like you just can't keep up? Our Living Well Starter Guide will show you how to start streamlining your life in just 3 simple steps. It's a game changer--get it free for a limited time!
If you love this resource, be sure to check out our digital library of helpful tools and resources for cleaning faster, taking control of your budget, organizing your schedule, and getting food on the table easier than ever before.