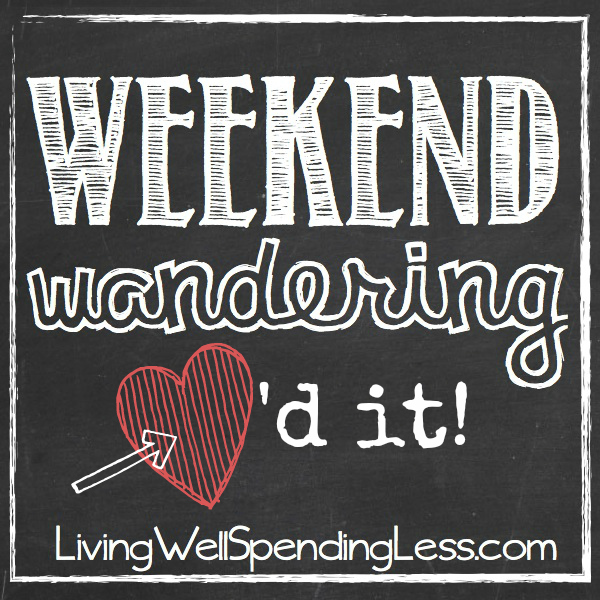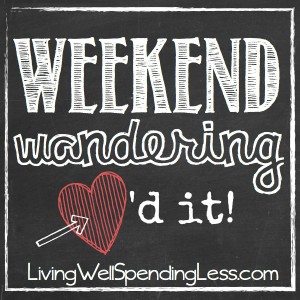 Happy Sunday! There were once again a ton of amazing posts linked up this past week at Thrifty Thursday. I especially loved seeing all your awesome fall recipes & decorating ideas! Here were just a few of my favorites this week….
*   *   *
First of all, these Apple Poppers from Domestically Speaking look so yummy–they almost make me want to run out and get some mini muffin tins! Maybe someday…..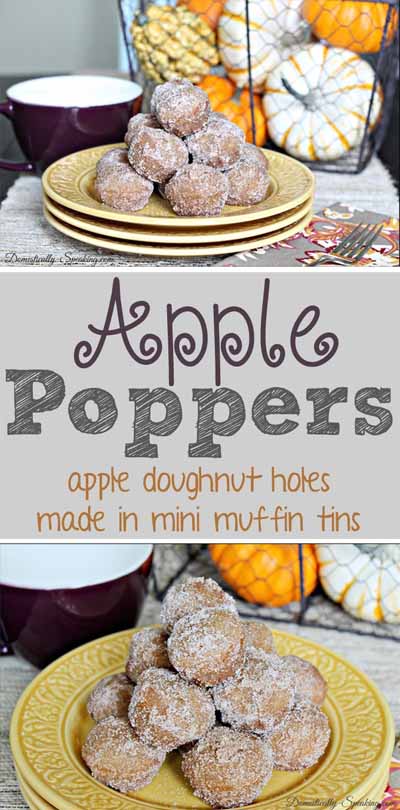 Next, these Pumpkin Cupcakes with Maple Cinnamon Cream Cheese Icing had from Love, Life, and Sugar actually had me drooling! Mmmmmmm….pumpkin and cream cheese….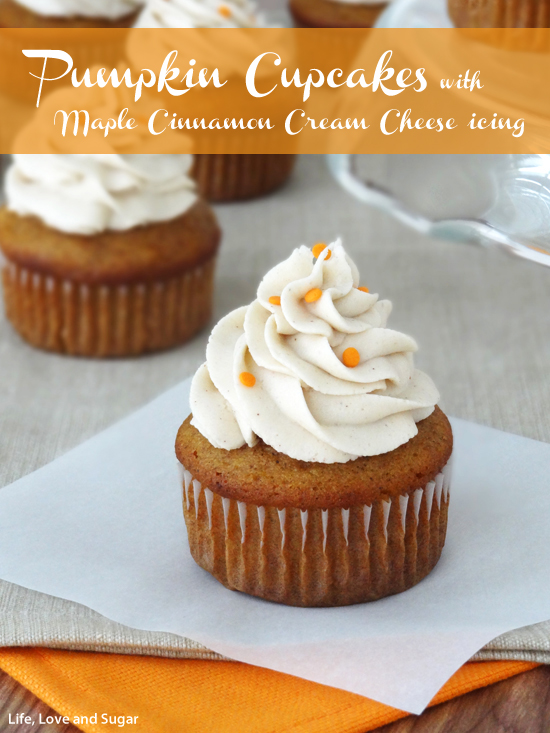 I loved these darling ideas for Frugal Fall Decorating from Passionate Penny Pincher. I have sadly yet to put up a single fall decoration, but this left me inspired!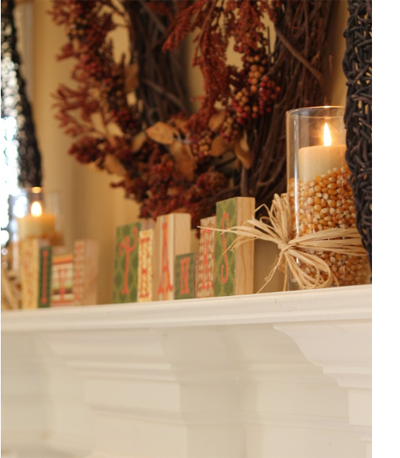 I absolutely loved this idea for doing First Day of School Surveys from An Inviting Home! Our first day of school has come & gone but no one will remember a few weeks' difference when we look back on them years from now!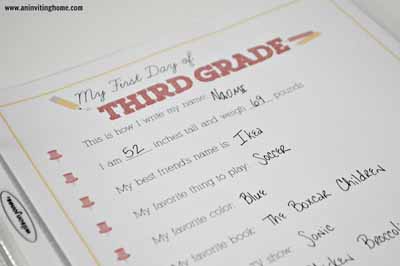 I am digging this DIY Fall Wreath from Decorate Me Diana! Love the gray chevron bow!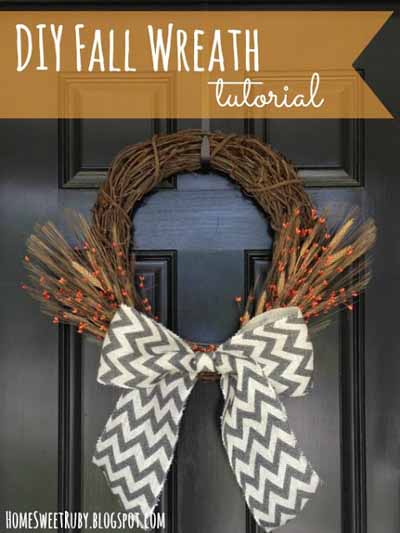 This Shabby Chic Framed 5 Door Mirror from Thrifty and Chic turned out so beautiful! What a great project  & AMAZING for only $5!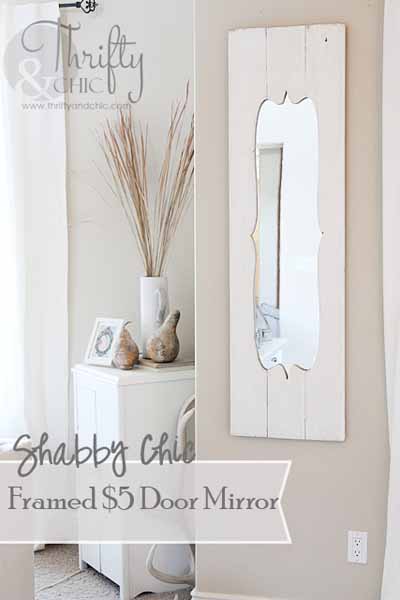 Finally, if you link up to Thrifty Thursday or other link parties regularly, you need to check out these Five Tip for Hot to Get your Post Featured from Skye McLain. Skye works for me as a Virtual Assistant and she handles setting up many of the behind-the-scenes details for Thrifty Thursday. A few weeks ago we were chatting about a few things that I think about when deciding what to feature here at Weekend Wandering, and she thought those tips would make an awesomely helpful post. She was so right!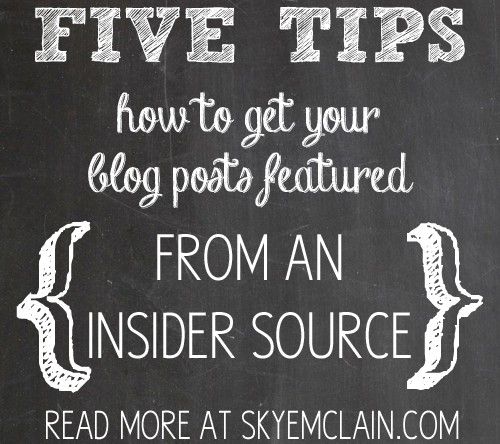 *   *   *
What did you love this week?