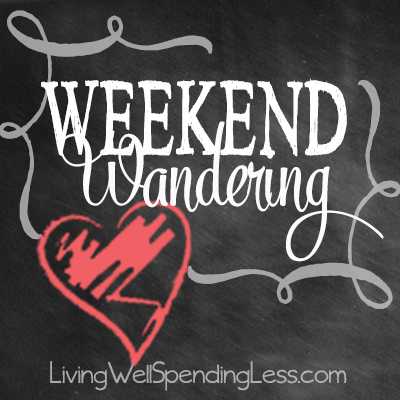 Happy Sunday! I hope you are all having a fun & relaxing weekend! Ours has been pretty low-key so far. My husband is out of town for a few days so my girls and I have had fun doing all the super-girly things we love, like painting our nails, making crafts, and wandering around Target for a few hours. I also spent some time yesterday decluttering and re-organizing our overwhelmingly large collection of books. It took a while to get through them all, but in the end it was totally worth the effort. I'd love to get a few more projects done in the next day or two! What organizing projects are next on your list?
As usual, this week's Thrifty Thursday was full of inspiration! It is always hard to choose, but here is what I loved this week:
*   *   *
As the weather warms up, it's the perfect time to start eating lighter and using more fresh ingredients. This Cobb Salad from Three Kids and a Fish has colorful and tasty veggies along with eggs and bacon to make it a satisfying Summer meal.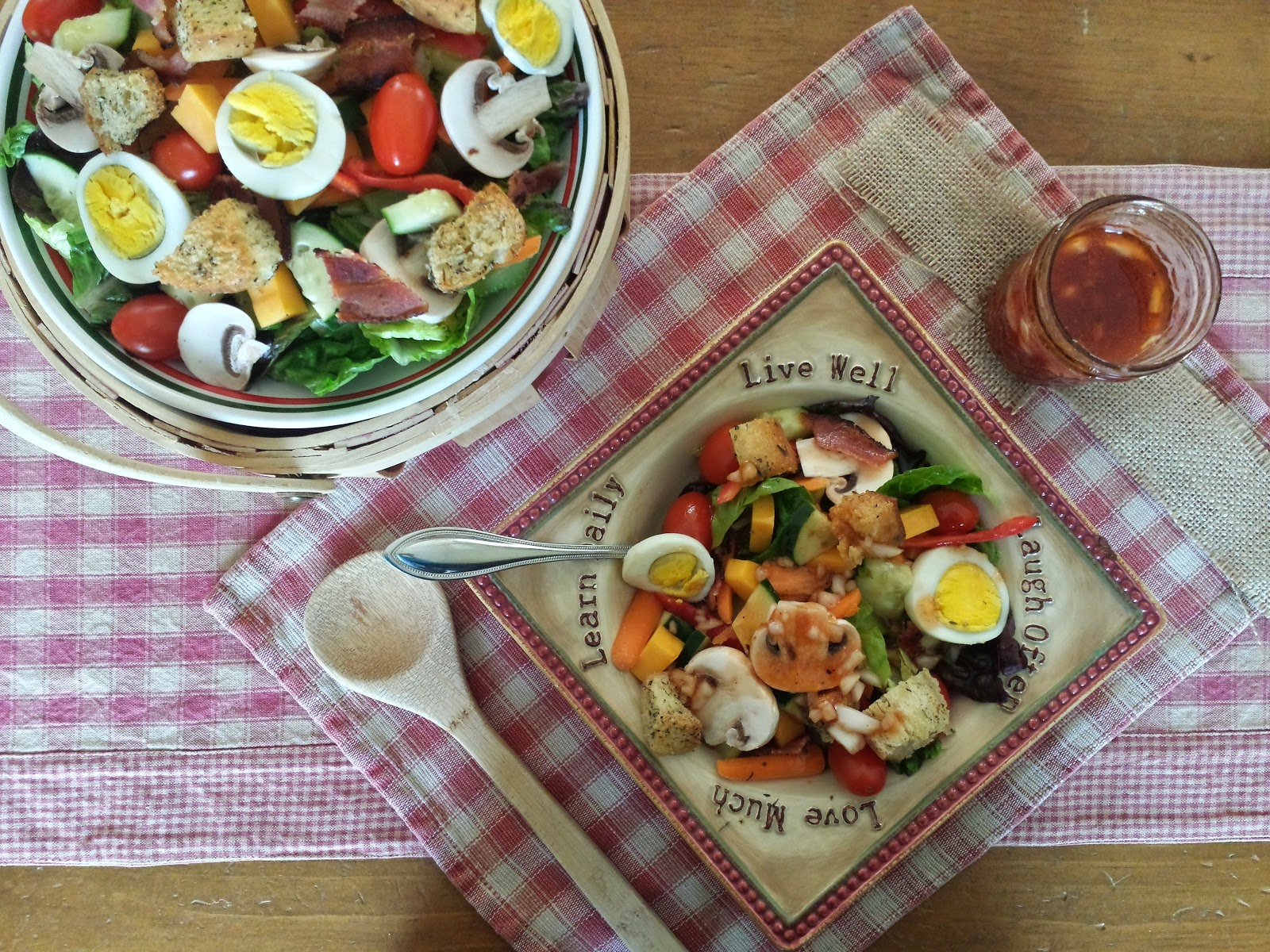 Posed Perfection has another great Summer recipe. An Asian Chicken Salad that can be made in no time at all and is full of flavor and crunch!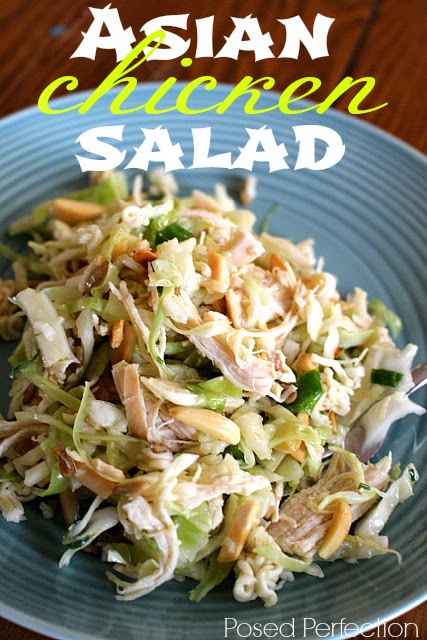 Looking for an alternative to regular pasta? How about trying your hand at Zucchini Pasta from Jenn's Random Scraps. I'm definitely going to try this!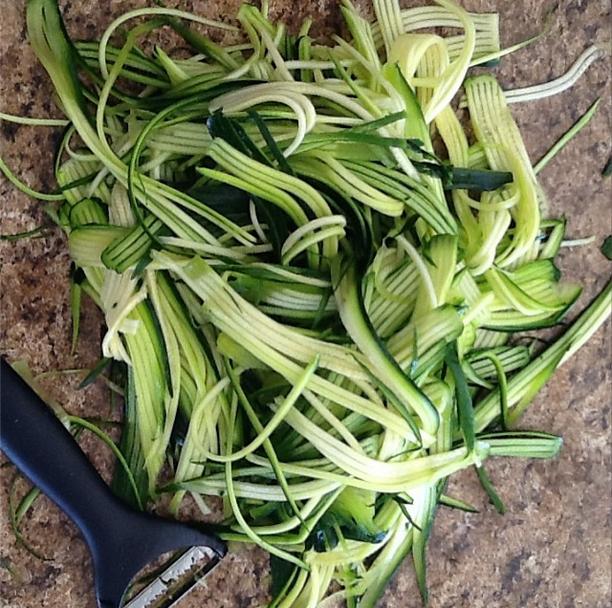 Smoothies can be a great way to get extra fruit into your diet. Roxy's Kitchen has an awesome recipe for a 4 Ingredient Creamy Pineapple Berry Smoothie. This looks delightful!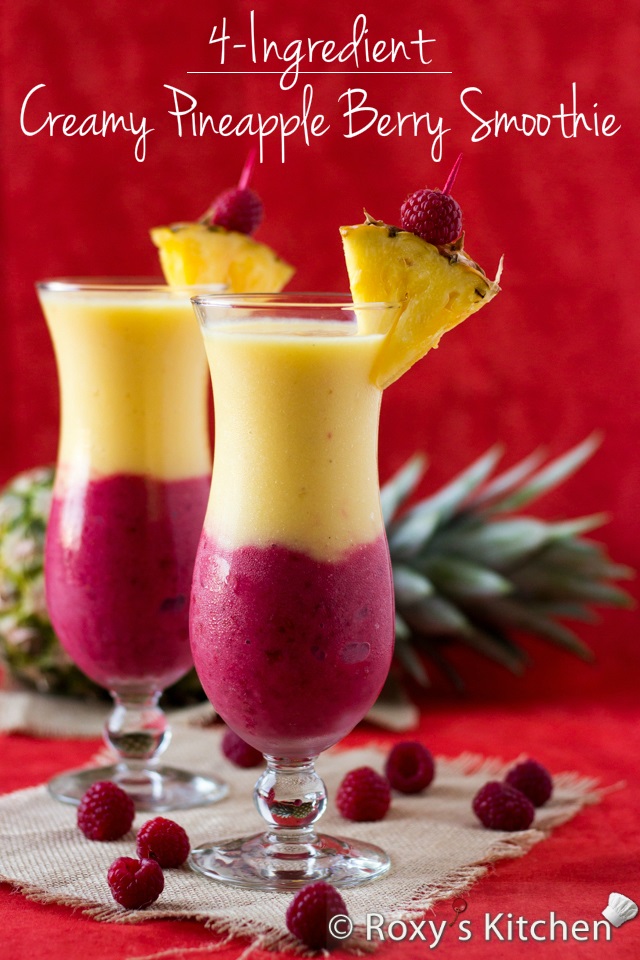 Continuing on the sweeter side, these Cherry Cheesecakes in a Jar from Stockpiling Moms would be a great dessert for your Memorial Day picnic!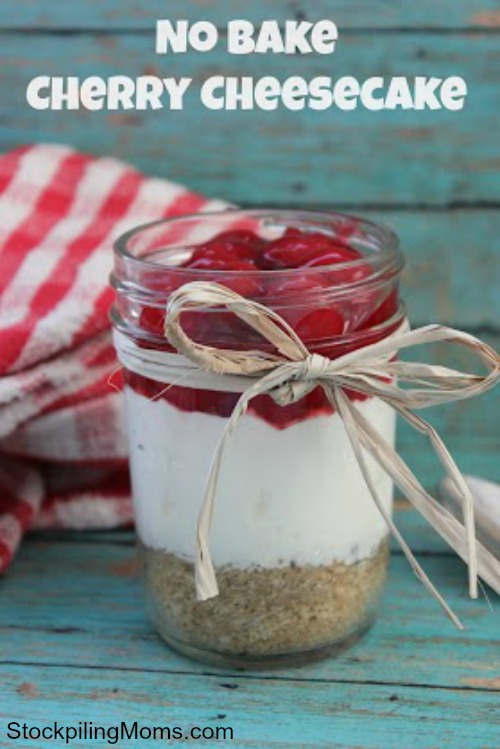 I love no bake desserts for the Summer months. This cool and creamy No Bake Strawberry Cream Pie from Practical Stewardship looks delicious. P.S. It's also dairy and gluten free!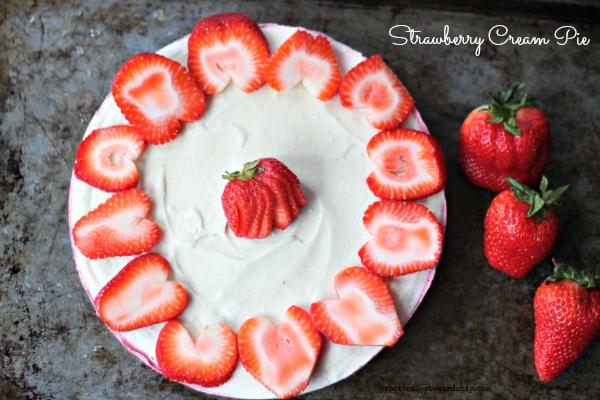 Here's another gluten free recipe in my favorite flavor…lemon! This Gluten Free Glazed Lemonade Cake Recipe from the Savvy Saving Couple looks super moist!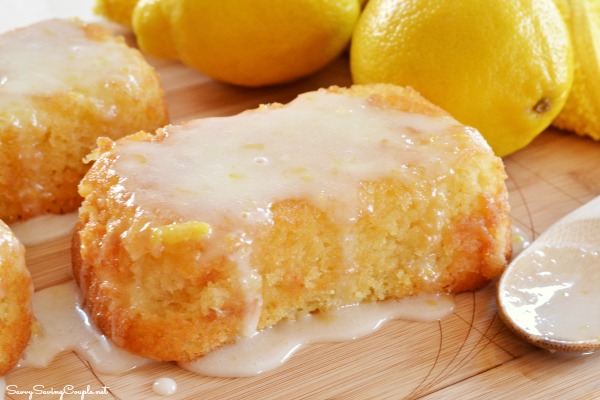 Moving on to some DIY projects and summer ideas for kids…..Modern Hen Home has an easy step-by-step tutorial on How to Hand Sew a Slipcover. These 8 simple steps can help you transform any piece of furniture that needs updating!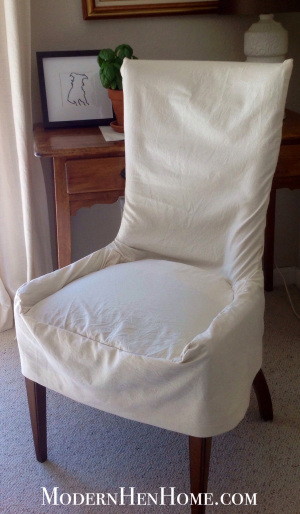 Want to keep your kids from complaining about boredom this summer? Overstuffed provides some great ideas for having A Summer of Self-Reliant Children (Or So We Hope).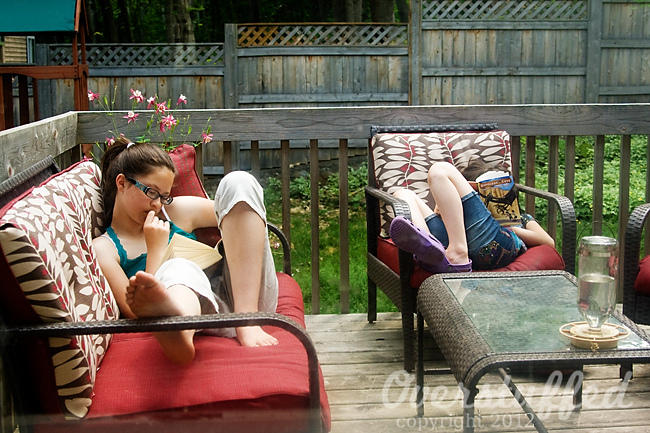 Finally, are you wondering what to give your child's teacher to say thanks for the past school year? I Think We Could be Friends provides a helpful list of Best Teacher Gift Ideas…Written by a Teacher.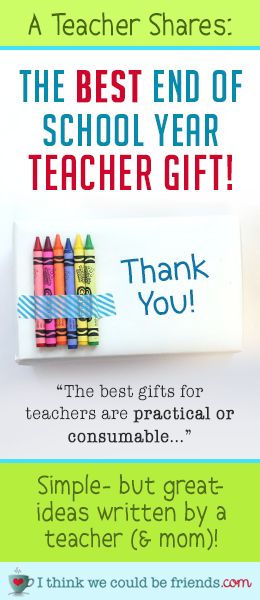 *   *   *
What did you love this week?