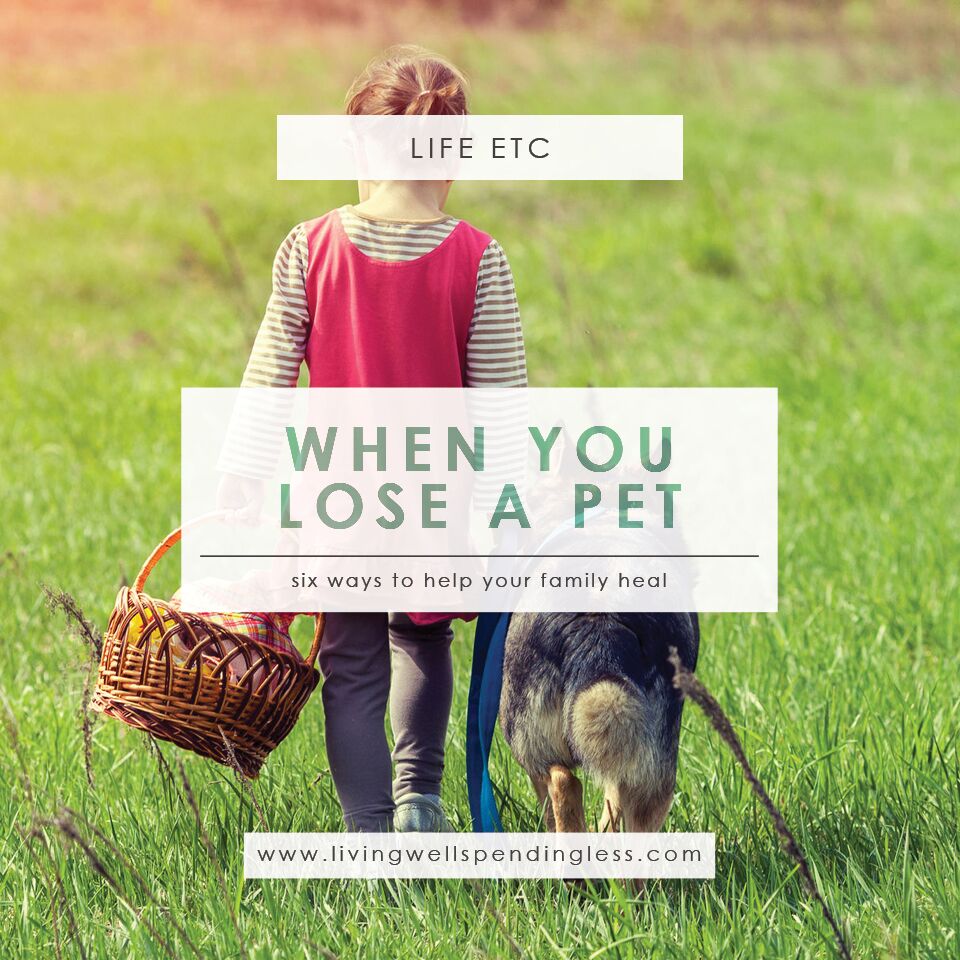 There's almost nothing more heartbreaking than having to say goodbye to a beloved pet.
After all, those special animals are a very real part of our families.
Our chocolate lab, Lita, was with us for 14 years, long enough that in some ways, it felt like she was the one of the only constants in a life full of changes. She saw us through so many major life moments that we almost lost track–several cross country moves, a Category 4 hurricane, a failed attempt at law school, our marriage, the birth and young lives of our two kids, the death of a parent and of a sister. Throughout it all, she was always there, quietly reassuring us with her presence. She made us laugh, sometimes made us frustrated, and at the end, she made us cry.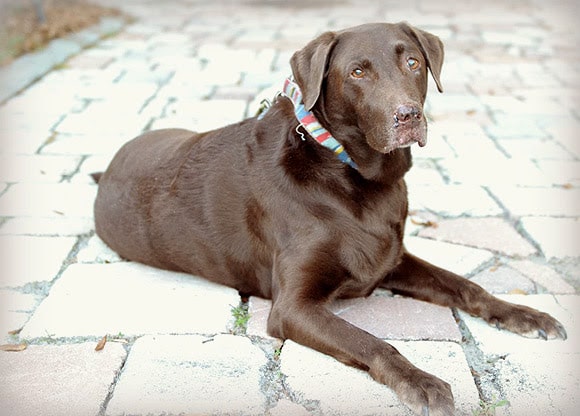 I adopted her from the shelter 14 years ago, just as I was trying to put my life together after the debilitating 2-year depression that almost killed me. I wasn't supposed to have a dog in my apartment, and so I picked Lita because she was the only dog not barking–I figured that way no one would know! Ha!
Because while she never barked, she WAS a complete and total spaz! Oh my, I've never seen a dog more full of energy! She could play fetch for hours on end, and never got tired. She forced me out of the house every morning and evening for long walks in the park, and spent every weekend hiking in the mountains. She was my constant companion, and with Lita by my side, I slowly learned how to live again.
My husband and I often said that Lita was my guardian angel, sent to save me. By the time I finished my last hospital stay, I was divorced, bankrupt, and completely alone. Two years is a long time to be depressed, and eventually most people just gave up on me. I had no idea what it even meant to live a normal life, but Lita gave me a reason to get out of bed every day, and eventually those dark clouds began to clear.
Josh Billings once said, "A dog is the only thing on earth that loves you more than he loves himself." Along those same lines, John Grogan wrote, "Such short little lives our pets have to spend with us, and they spend most of it waiting for us to come home each day. It is amazing how much love and laughter they bring into our lives and even how much closer we become with each other because of them."
When it came time to say goodbye, we had known the day was coming for a long time, and we had tried to prepare our kids accordingly. After all, at 14, Lita was living on borrowed time. She had lost the pep in her step and spent most of her time sleeping on her special couch. She had a good life. A long life. A happy life. I will always be grateful for the gift she gave me, for staying by my side and never asking more of me than simply to love her. And to throw that tennis ball one more time.
But even as prepared as I thought we were for the inevitable, there was still a lot of grieving that had to happen. This loss was different than when we'd lost family members. When you lose a person, there's almost a formula for grieving—the sorrow, the funeral, the burial or cremation, the reminiscing about their lives. There are set customs to bring us comfort and answers.
The loss of a pet is different. There's no societal grieving process. Is it as painful as losing a loved one? It can still be deeply painful, but perhaps in a different way. Not only that, but we can't turn to the standard grieving process to cope. Most offices won't allow you to take time off from work to grieve the loss of a pet. There's no funeral. Sometimes the death is sudden.
When we lose a cat, dog or even a beloved lizard, rabbit or guinea pig, it might be your child's first experience with death. This can lead to some larger questions about what happens when we die, as well as realizations about the impermanence of life.
These are big concepts for little minds, so they can be frightening and hard to understand. Your child may make the logical leap from, "If Fido (one of my best friends and playmates) can get sick and die, can that happen to my friends at school? Can it happen to Mom and Dad?"
While our daughters had already experienced and coped with the loss of both their grandmother and their aunt, losing our dog was somehow a little different for them. Did we get through it? Absolutely. But even now, almost a year later, we still shed a few tears even now and then.
If your family is also going through the process of saying goodbye to a special pet, here are a few strategies to help your kids–and yourself–get through this difficult time: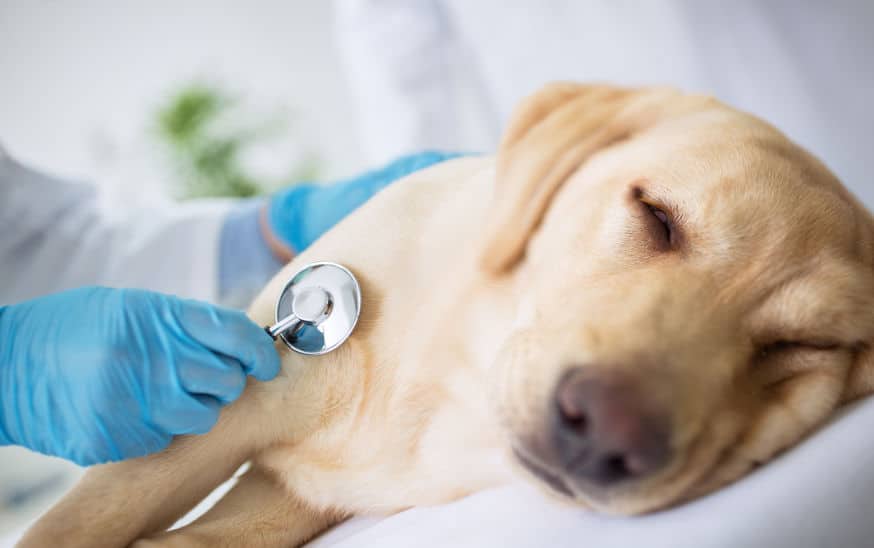 Be Up Front and Honest
Whatever the circumstances surrounding the death of the pet, it's important you're honest with your kids about it. Explain to your children what happened. Telling them the pet "ran away" or went to live somewhere else can actually lead to feelings of uncertainty and ambiguity. Blurring the truth in this way can teach kids that things simply disappear or leave, perhaps without notice, causing anxiety and confusion that can actually hold them back from moving through the grieving process.
If you have to euthanize your pet, some children are old enough and mature enough to be there during that time, while others, of course, are not. You know your kids best, so you can gauge what they can handle. Be careful with euphemisms like "put to sleep." While they'll certainly hear it somewhere, some kids can interpret it literally, which can cause a whole other set of problems.
Be open and honest with your kids about what's going on. If your pet is sick and you're caring for it during an illness, allow the kids to know what's happening and understand. This can help them prepare for what's to come later. Read books about coping with pet loss. Explain that animals age faster than people and their lives are shorter, but no less rich. We might love them just as much as a friend.
Answer your kids' questions in accordance with your beliefs. Of course there's some uncertainty about what happens when we die—it's okay to admit you don't have all the answers. Reassure your kids that you've done as much as you can to alleviate the suffering of their pet, and explain that your responsibility as pet owner is to ensure their passing is as painless and easy as possible.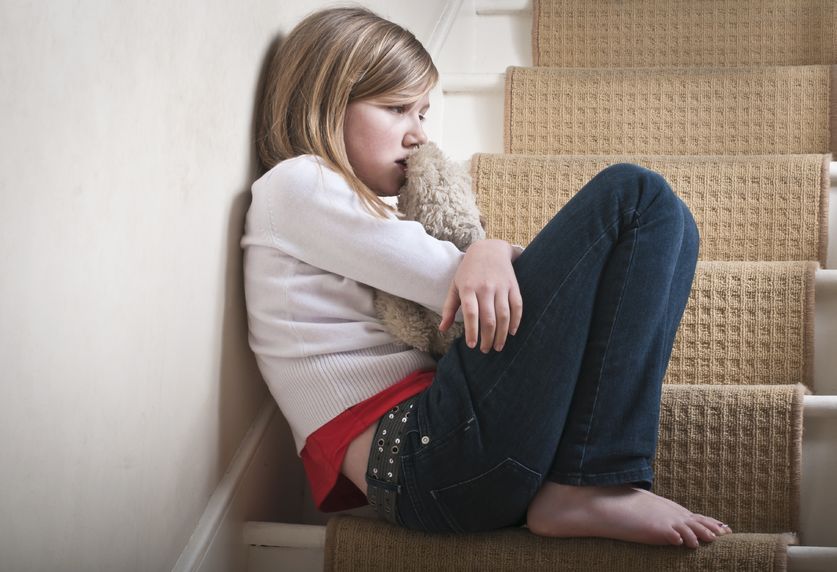 Understand Each Child Grieves Differently
Grief and loss are complicated and everyone has a different approach and response. For some kids, it just won't hit them as hard. It doesn't mean there's something wrong with your child if they don't cry or if they ask if they can get a new kitty now. It's just their way of processing the experience.
Some children might feel anger or say something about how they don't care or even get mad at the pet for dying. While this can be a little unnerving, understand anger is a totally normal part of grief and quite common as well.
For other kids, death can be particularly difficult to deal with. Most will be sad for a time and themes of life, death and loss might come out in their play or activities. Don't be alarmed if you overhear your child pretending that Barbie's dog died or making up elaborate scenarios. It's perfectly normal for kids to express their feelings through art and play. Your kids may not even show sadness externally. Instead, you may notice your family pet shows up in drawings or your child becomes particularly attached to a certain stuffed toy.
Other children might be really, really sad in a more obvious way. They might cry or feel really upset. They may even experience nightmares. If you notice a response that's more pronounced, continue to assure your child it's perfectly natural to feel what they're feeling. Comfort them, but let them know it's okay to be sad. If you notice their response seems to last for weeks or if you notice a change in behavior over a period of time, it might be time to see a pediatrician.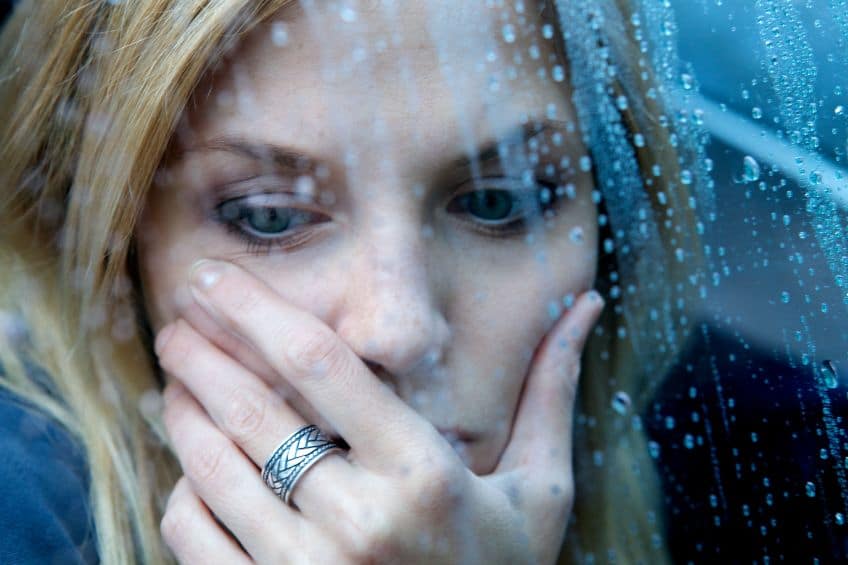 Allow Yourself Time to Grieve, Too
There are times when we've probably felt more connected to our pet than to most humans. I know I had those moments. If we had our pets before our kids, they might feel like our first experience with nurturing something and raising it. Dogs can live up to 16 years and cats can make it 20+. That's a long time to live with another creature, so of course you're going to feel a huge loss when they're gone.
It's also okay to feel robbed if their life was shorter than you would've liked or if they were taken from you with a sudden illness. You might feel a whole range of emotions, sadness and pain.
When you ride on an airplane, they tell you to put on your own oxygen mask before helping those around you. This is one of those times when you need to practice self-care so you can help your kids through the process, too. Years ago, we were told children shouldn't see us sad or grieving, but now we know it's actually important they learn it's okay to express emotions and to feel.
If you feel sad, it's okay to cry. Talk to a friend or a counselor. It's perfectly normal for your feelings to last longer than you think is "normal" or for longer than you expect. Sometimes we don't even know how deeply we're attached to our pets until after they're gone.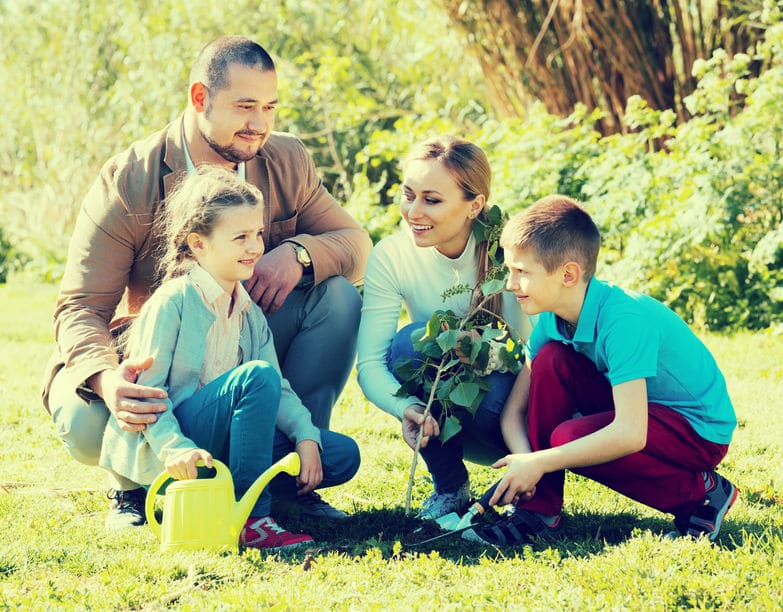 Find Closure
Planting a tree, putting in a memorial stone, or performing another act of remembrance can bring closure to your family during your loss. Find a way to honor the life of your pet. You can even consider making a donation to a local shelter in your pet's honor. Receiving a thank you letter and learning how their donation will help other animals can really help your kids feel some comfort about their loss.
Encourage your kids to draw, write or express their feelings (if they want to). They can even write a letter to the pet, letting them know how they're feeling. Sometimes it can really help your kids get out their emotions and say what they want to express. They may want to keep a picture of the pet in their room or wear a bracelet or necklace to help them remember their connection. These small acts can help your kids feel comfort and work through the pain of their loss.
If your family chooses to bury your pet or if you have them cremated, you can hold a funeral (if your children want to). The idea is not to dwell on the sadness, but instead to help them remember the happy times and provide a fitting tribute to their special friend. Yes, you might feel silly having a "hamster funeral" but it can actually bring a sense of peace to a child experiencing a loss.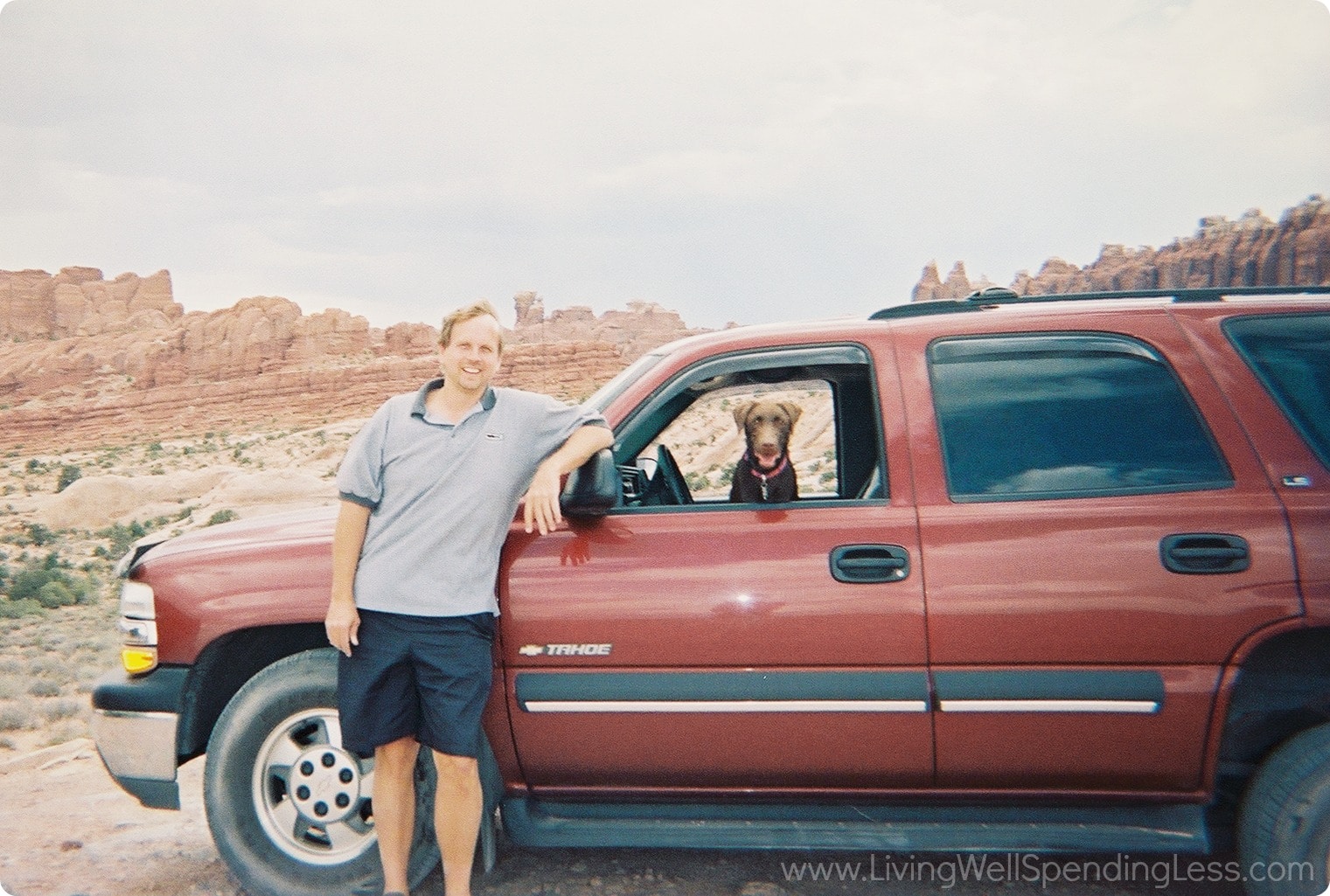 Remember the Good Times
When you experience a loss, it can help to remember the good times you had. Yes, end of life can be a sad and painful time, especially if it's a life cut short or something unexpected. Focusing on the love you felt for your pet, the happy memories, and the good times can help you move things into a positive light.
Include pictures of your pet in scrapbooks and let your kids reminisce about their favorite times with their pet. There can be a tendency to want to quickly remove every trace of their pet from the house (for your own peace of mind as well), but holding on to one special toy, a collar or blanket can evoke memories and connections.
Focus on the wonderful times you had together. You can even write down stories of your memories. Remember the time Harold escaped from his cage and you found him hiding under the couch? Remember the time Whiskers brought a live bird in the house and chased it around? These memories can make us smile and laugh. Pets enrich our lives, making them fuller and happier. Remember the good times even if the end of their life was difficult.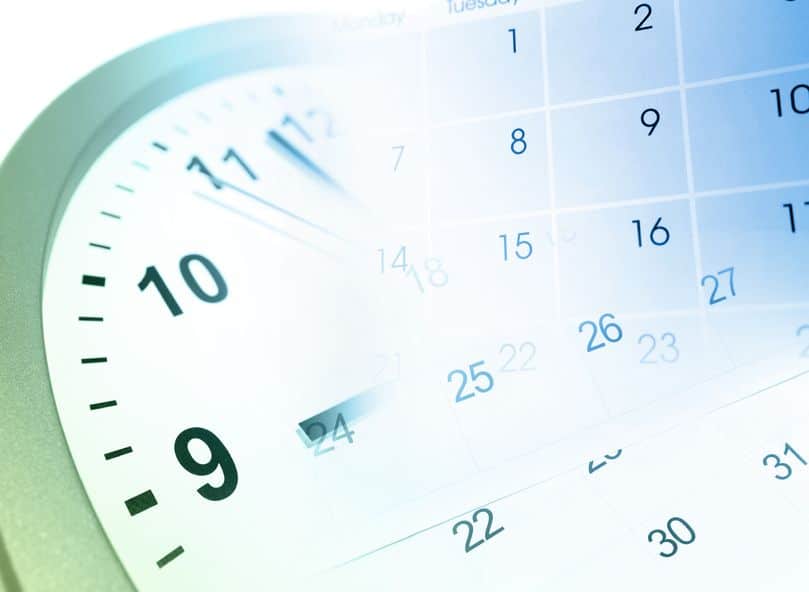 Give it Time
They say that time heals all wounds, and while it might not actually "heal" them per se, your family may find that, after the passage of time, your sorrow and feelings lessen and don't hurt as much. Dealing with the loss of a pet can be complicated. If you feel you're still grieving after a long period of time or if the experience has triggered depression or a deeper sadness, you may want to talk to someone professionally. There are pet loss support groups and grief counselors that can help you work through your feelings.
Kids are so, so resilient. You might be surprised at how quickly they seem "over it" and ready to move on. Understand their emotional response is different than ours. Sometimes, initially kids will have a dramatic response, and then move through the loss more quickly than an adult might. There's no "wrong way" to grieve, so whatever happens, understand it's just part of healing.
Your kids may ask for a new pet right away, which to an adult can seem callous or like it lessens the importance of the pet they lost. This might not be the case at all. If you don't feel you're ready to move on, explain to your kids you might need more time as a family to work through the sadness and missing your pet. Eventually, you might want to add a new member to your household, but for now, you'd like to just work through the feelings and memories.
If you're considering a new pet, don't feel guilty that you're betraying your previous pet or "replacing" them. Each animal is unique, just like each person is unique. Once you've had a dog or a cat, you know that no two are alike and each one can never be replaced.
When you're ready, think of the way you can offer a great life to an animal in a shelter or rescue. There are so many homeless pets in the world—when you're ready to adopt, consider providing a home and love to one of them. Helping a pet in need can also help you work through your feelings about your loss. Knowing you're giving a loving home to an animal who needs it can be a great comfort.
Every pet is special in its own way. Plus, each unique pet has a unique relationship with each unique child. That's why there's really no secret recipe for filling the void the loss of a pet can create. Some kids are "over it" right away, while others need more time and have more questions. Be aware your kids may not be overtly expressing their grief, so make sure you're available so they can talk it out and receive comfort when needed.
The loss of a pet can be a very sad time for a family, but going through that loss is always eased when we stick together.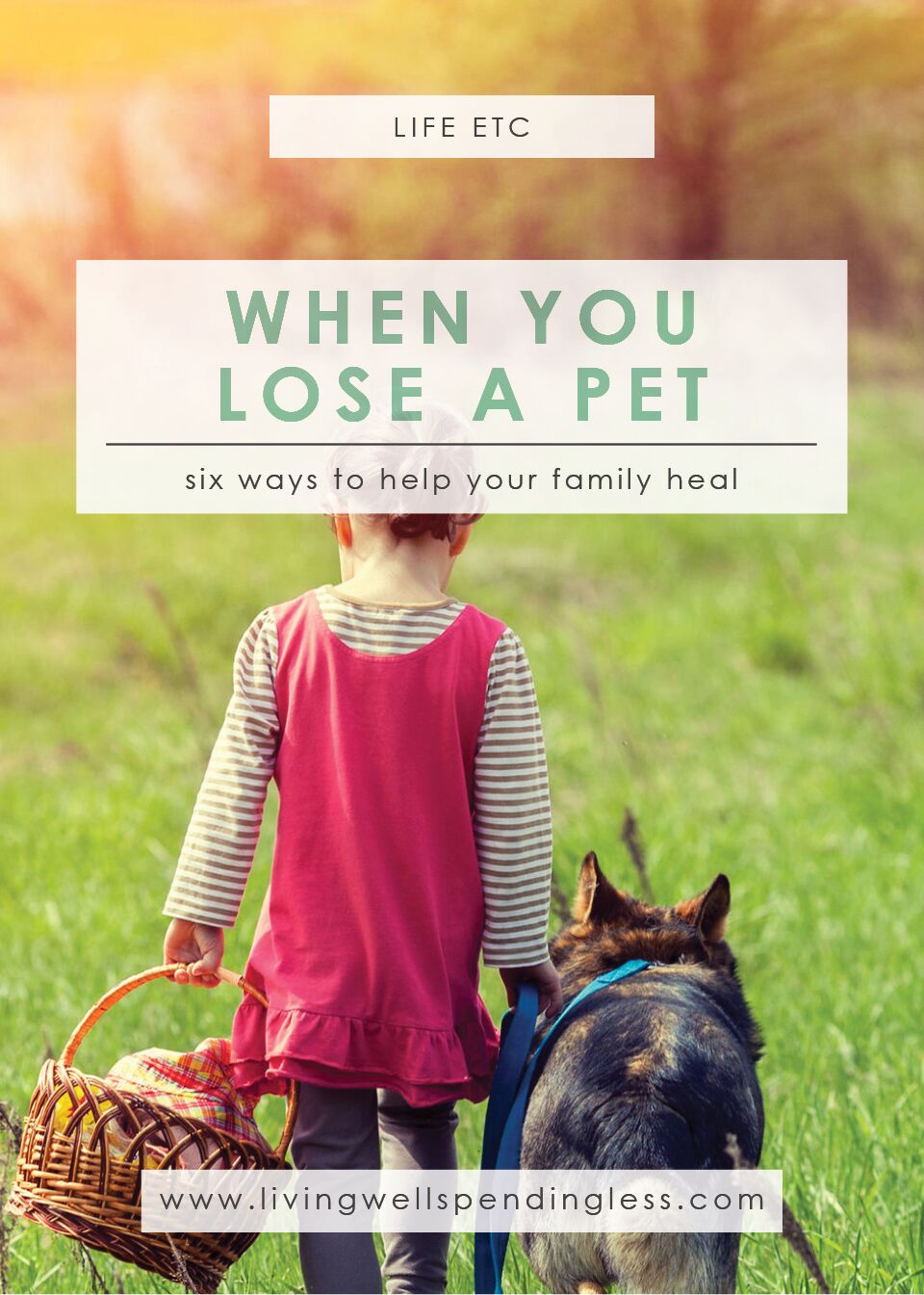 TAKE BACK CONTROL OF YOUR HOME LIFE
---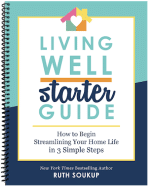 Ever feel like you just can't keep up? Our Living Well Starter Guide will show you how to start streamlining your life in just 3 simple steps. It's a game changer--get it free for a limited time!
If you love this resource, be sure to check out our digital library of helpful tools and resources for cleaning faster, taking control of your budget, organizing your schedule, and getting food on the table easier than ever before.