Several years ago, on a whim, I signed my husband and I up for a
Financial Peace University
class, having heard good things about this Dave-somebody-or-other. My husband, having never heard of the guy, was not all that thrilled.
DIG DEEPER
---
Tackle these habits one at a time to be on your way to being budget savvy. Simply opt-in below to have the Budget Savvy Cheat Sheet sent straight to your inbox!
"I'm not going to learn anything I don't already know," he said.
And the truth is, he was probably right. My husband is very good with money. He has done well for himself over the years, worked hard and saved and made smart investments. He is exactly what all of us should strive to be.
I, on the other hand, am not. In fact, for most of my adult life, I have been kind-of a disaster when it comes to money. I spent money I didn't have, didn't know the first thing about budgeting, and spent way too much time at Target.
In fact, the reason I started writing Living Well Spending Less in the first place was not because I was some kind of money-saving expert, but just the opposite. I needed a way to hold myself accountable.
And so I explained to my husband that we weren't taking the class for his benefit, but for mine. I wanted to finally get a grip on my finances. Our finances.
Luckily for both of us, he finally agreed to go, and we soon discovered that while Chuck is good with money, as a couple we would never be able to get ahead until we were on the same page with money. We needed to be striving for the same goals.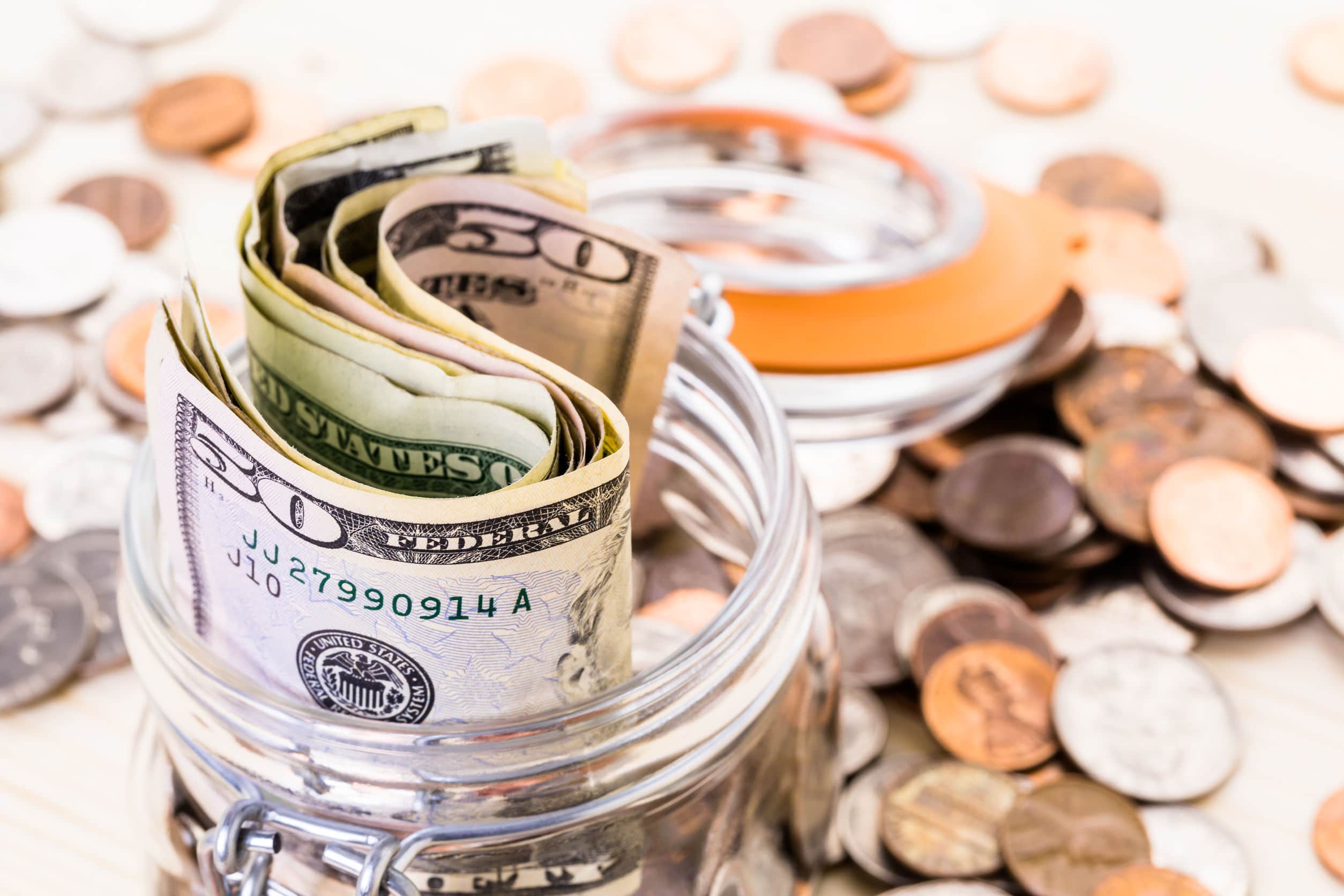 For the first time ever, we were able to talk about money without fighting, and we were eager to make things happen. Like determined little "gazelles," we began working our way through the Baby Steps, establishing an emergency fund, making plans for the future, and then, even paying off our mortgage.
As it turns out, that Dave guy had some pretty good advice.
Not long ago I listened to a podcast that was talking about grace, and about how God always uses flawed people to do his work because, quite frankly, perfect people don't exist. We are all flawed in some way. We all have things we excel at, and other areas where we fall short.
But sometimes it is our weaknesses that allow our strengths to shine.
And sometimes God uses our greatest weaknesses to showcase His own strength. Our failures are His opportunity to shine.
I love this idea, because in my own life, I have certainly seen it firsthand! I am probably one of the most unqualified people to ever give financial advice, but I do know what it is to struggle with money.
As such, my money saving tips usually come straight from the trenches, from a place of "here's what worked for me—it might just work for you," and NOT from a place of "I'm the expert—let me tell you what you are doing wrong."
And while there is always a time and a place for experts, I think a lot of the time what most of us are hoping for is a friend to say, "I've been there too."
Susan Gale once said "Sometimes you don't realize your own strength until you come face to face with your greatest weaknesses." Along those same lines, Shusako Endo wisely says that "Every weakness contains within itself a strength."
In other words, the areas where we struggle most are often where we find the biggest opportunities.
My challenge for you, if you are struggling with feeling unqualified or like you are failing in some area of your life, is to, first of all, give yourself a little grace, and then to look for a way to use your strengths to overcome your weakness. What is something that you are really good at, that you could apply to area where you are falling short?
No one is good at everything, but we are all good at something! Use what you have, right now, in the best way that you can. You might just be amazed by the results.