Print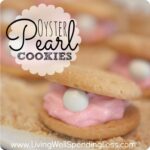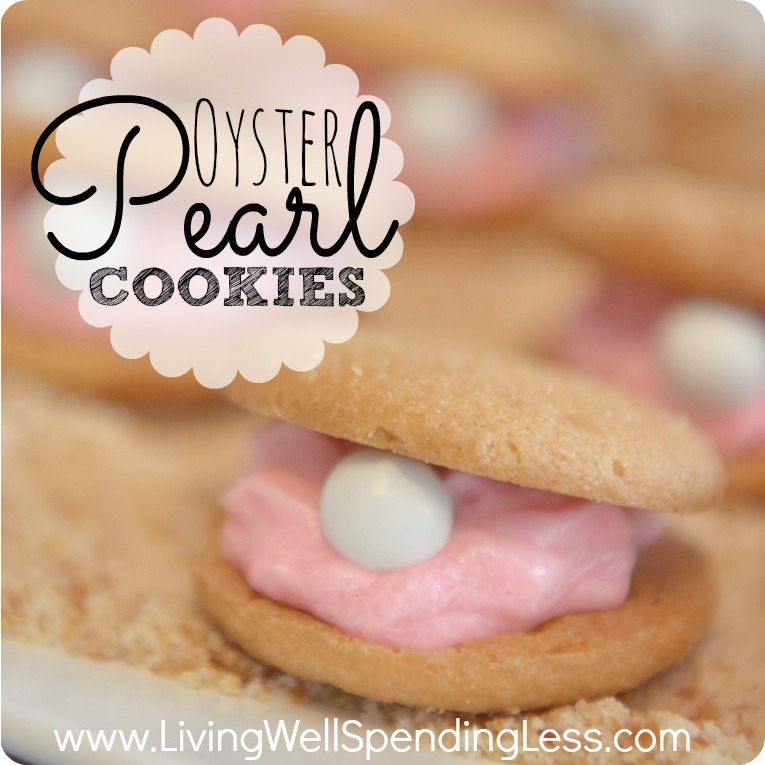 OYSTER "PEARL" COOKIES
These irresistible treats are a snap to assemble!
2

boxes vanilla wafers

homemade cream cheese buttercream frosting

tinted pink

decorating bag with a star tip

pearl-colored Sixlets

I found them at the candy store in the mall
Sort your vanilla wafers to find ones that are not broken. Chipped ones will work for the bottom layer, but the top ones should be nice and smooth. Lay out bottom wafers on a cookie sheet.

Place frosting in decorating bag fitted with a medium-large star attachment. (I used the #21 but there are several that would work.)

Pipe frosting onto bottom cookies as shown.

Place top cookie over frosting at an angle to resemble an oyster shell, then place "pearl" candy in center of frosting.

Once cookies are complete, refrigerate to harden frosting. Keep refrigerated or in a cool place until serving time. Serve on a plate of "sand" for a cute effect.
Preparation time: 25 minute(s). Cooking time: Number of servings (yield): 36-48.