Print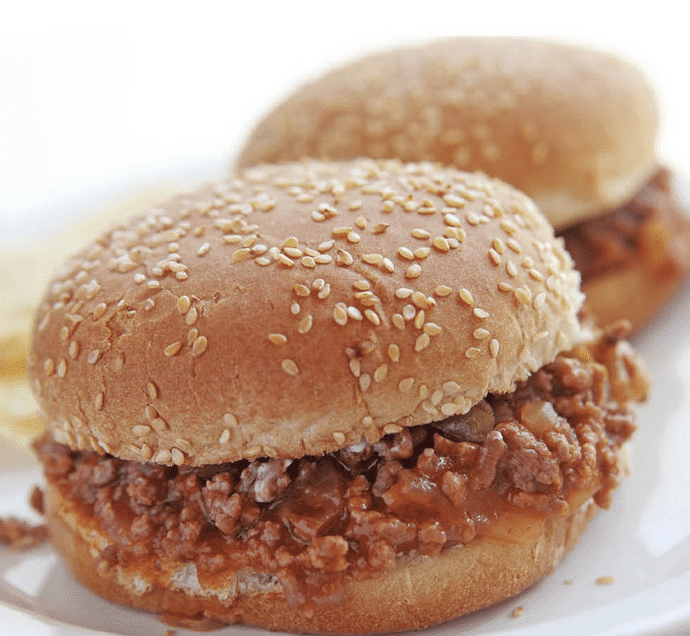 Grandma's Sloppy Joes
This is my Grandma's recipe and brings back such great memories. This will soon be your family's new favorite as well!
Chop onions.

Brown ground beef ( or vegetarian crumbles) and then set aside.

Whisk together soups, brown sugar, chili powder, vinegar and ketchup.  If you are making the vegetarian version, you can skip the chicken gumbo and double up on the tomato rice instead.

Add chopped onions and whisk well.

Then add ground beef (or vegetarian crumbles) and mix well.

Label freezer bags and then divide mixture into 2 bags.

Let thaw, heat mixture on stove-top, let it come to a boil then lower and simmer for 30-45 minutes or heat on low in crock-pot for 3-4 hours.
Cooking time: 30-45 minutes on stove-top or 3-4 hours in crock-pot
Number of servings (yield): 16