Print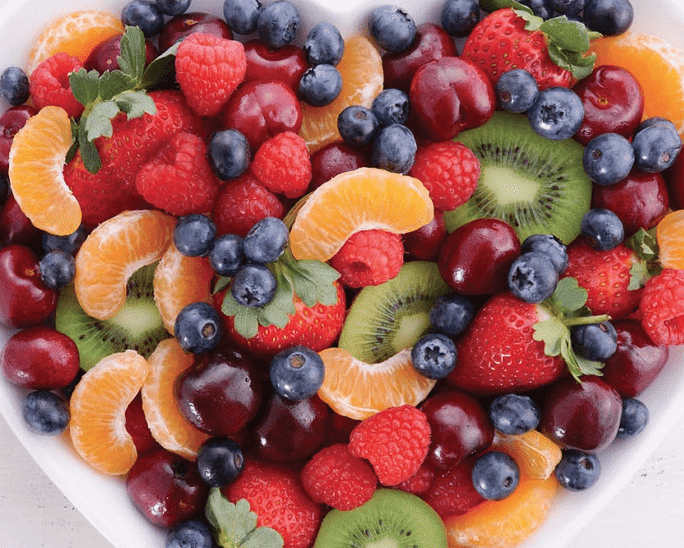 Fresh Fruit Salad with Honey Lemon & Mint Syrup
The perfect addition to a Sunday brunch or summer barbecue!
fresh fruit

blueberries, strawberries, pineapple, cantaloupe, cut into bite size pieces

10-15

leaves

of fresh mint

1/2

cup

sugar

1/2

cup

water

1/2

cup

honey

juice from 2 lemons
Finely chop mint leaves with sharp knife.

Bring mixture to boiling, whisking constantly until sugar is completely dissolved. Watch it carefully so it doesn't boil over! Remove from heat and let cool, then refrigerate until needed.

Mix fruit together in a large bowl.

Drizzle syrup over fruit and mix until all fruit is coated.

Serve immediately or refrigerate until ready to serve, up to 1 hour.