When we think of gathering with our family at Christmas, how many of us envision the perfect Norman Rockwell scene? You arrive smiling with the beautiful turkey. Your kids are in their best outfits, clean and pressed. Everyone in your family has the best time ever.
Instead, many of us end up with Christmas parties more like the Griswold family's. Kids are running around, spills happen, relatives are arguing about current events in the kitchen and the house is 90 degrees (even though there's snow on the ground)!
We all want the perfect holiday, but let's face it, none of us are perfect (and as much as we love our families, none of them are perfect all the time either). Sometimes during Christmas entertaining, we need to step back, take a deep breath and roll with the punches!
After all, the holidays are really about connecting with those we love. We host Christmas parties because we want to invite our family and friends into our home out of love and care. Our intent is from the heart. Even if it's not perfect, holiday memories are often made (and laughed about) from the little "disasters" that feel so stressful in the moment.
Your Biggest Holiday Problems Solved
So if you're planning a Christmas get-together or a holiday dinner, here's how to handle the issues that come your way!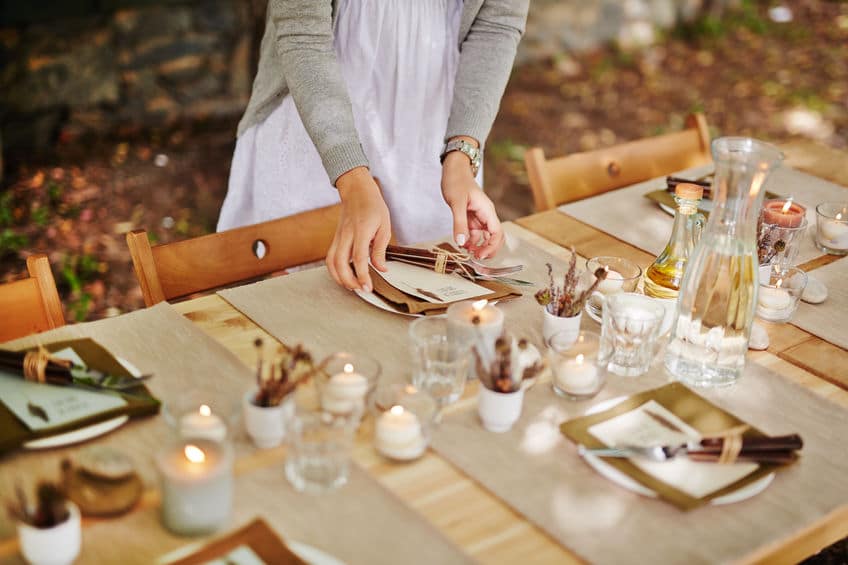 Help! My Niece Brought Three Extra Guests to the Party!
Accommodating extra guests
Extra guests are a (slightly frustrating) surprise, especially when you've planned a careful menu or tried to stick to a party budget. Most of the time, guests will give you a heads up or ask before they bring along a buddy, but of course there are always unexpected surprises, especially this time of year.
As a hostess, if someone asks to bring a guest you can't accommodate, it's fine to simply say, "I've planned for eight for this particular dinner, so we'll have to work it out next time." Of course, in the spirit of the season, embrace a "the more the merrier" mentality and open your table if possible.
Generally speaking, always prepare a few extra servings when you're planning a party meal. Stretch sides by adding extra spinach in the salad, pasta or a quick vegetable to round out the meal. Surprise guests won't expect a gift (we hope), but it also doesn't hurt to keep a few "backup" gifts on hand—bottles of wine, grilling spices, notebooks—to allow visitors to be included in the festivities.
Help! My House is a Little Too Cozy!
Hosting in a small space
Even our "normal-sized" house might feel a bit cozy when twenty people are gathered in the living room. A tiny kitchen or living room feels like a closet!
If the weather is nice, open up the party to a porch with a heater or gas fireplace, where guests can mingle and mix indoors and out. Of course, with blustery winter weather, outside isn't always a possibility. Crack a window or two to keep air flowing and get your cooking finished ahead so the oven doesn't heat up the entire house—even in cold weather a full house can feel warm.
Rather than offering seating for a few, you may find more room by clearing furniture out (move as much to a bedroom or basement) and hosting a standing cocktail party. For games, large throwing pillows around the floor can feel casual and fun while guests lounge and visit. Store coats out of the fray in a closet or kid's bedroom. Keep your space as open as possible and allow guests to gather in the kitchen, living room and any other open areas.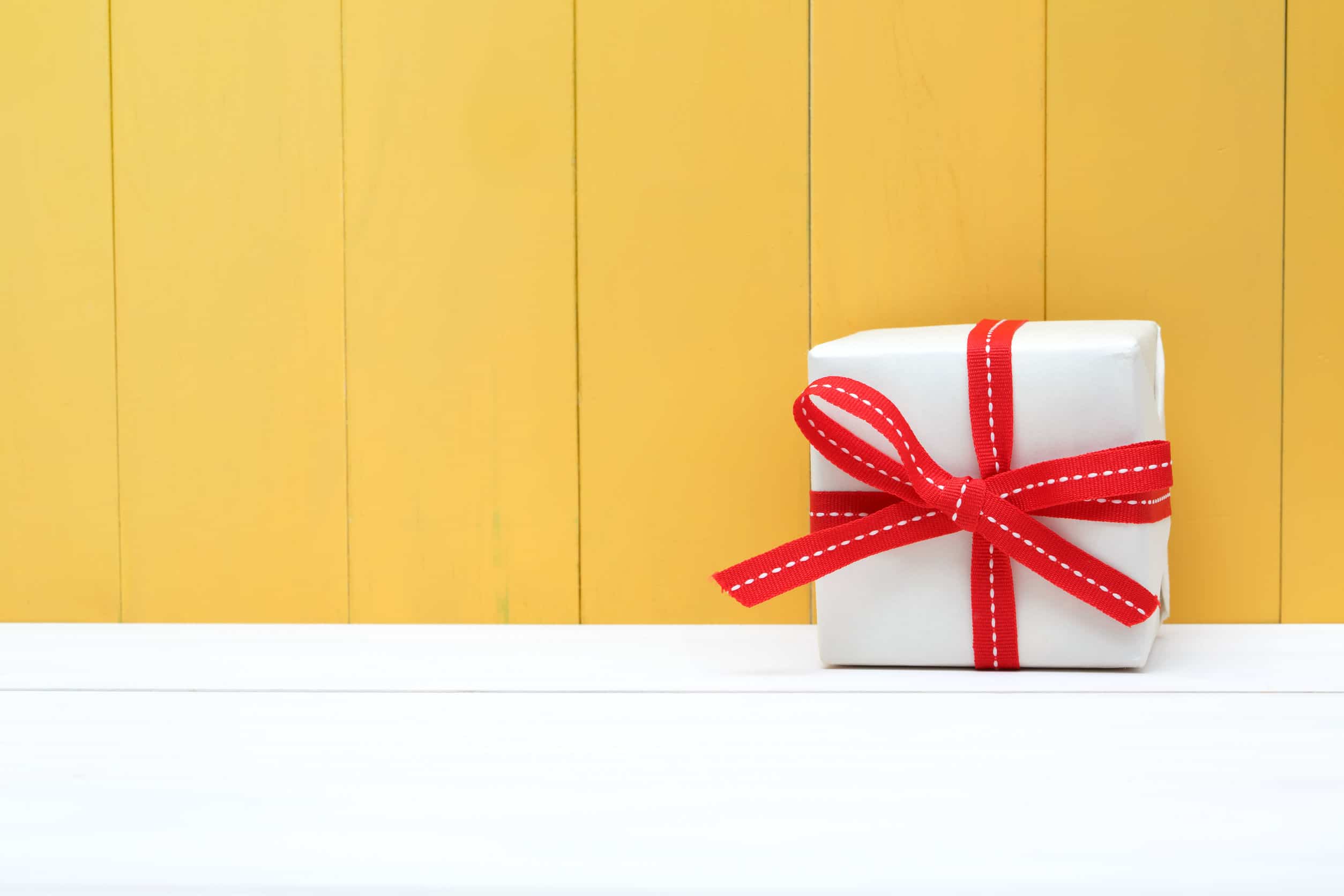 Help! My Mother-in-Law is IMPOSSIBLE to Buy Gifts For!
Finding gifts for the hard-to-buy for
We all have a hard-to-buy-for person on our list. Maybe they seem to already own every item they want or need. Perhaps they're particular. Maybe you're drawing a blank about what to buy.
For the challenging gifts (and everyone on your list), giving an experience like tickets to a show or passes to the zoo is often a more meaningful gift than another knickknack or pair of slippers. Invite your mother-in-law to spend a day with you and the kids at the Nutcracker or enjoying a Christmas performance. Host a movie afternoon where you decorate cookies, create a craft together or take on another project.
When we give experiences, we're giving the most valuable commodity any of us have: time. Friends and family value these precious moments far above any item you could buy in the store. It might seem a little strange at first, but wrap up a card where you write the itinerary for a perfect day together. Do an activity together you'll enjoy and create a lasting memory.
Help! My Cousin is Gluten Free/Vegan/Paleo (…and What Does that Even Mean?!)
Planning for dietary restrictions
Many friends and family have dietary restrictions and allergies. Of course, we always want to accommodate everyone as much as possible, but it is a challenge, especially if their diet is unfamiliar. Hopefully you receive information BEFORE your guest arrives at your get-together. BUT sometimes surprises come our way. Guests may have allergies and dietary preferences we're unaware of before they get there.
First of all, don't take it personally! It's hard when you've worked on a meal and carefully prepared dinner, only for a guest "reject" your offerings, but take it in stride. Most guests with food restrictions are used piecing together a meal in many situations. Don't pressure and urge them to "try" a dish if they prefer not to.
Include a vegetarian and gluten-friendly dish on your menu. Good options to include are a side of roasted squash, a corn salad or a green salad. If a guest shares a dietary concern with you, let them know what you're planning to cook and ask them for suggestions and ideas (or even to bring a dish to share). This helps everyone feel included.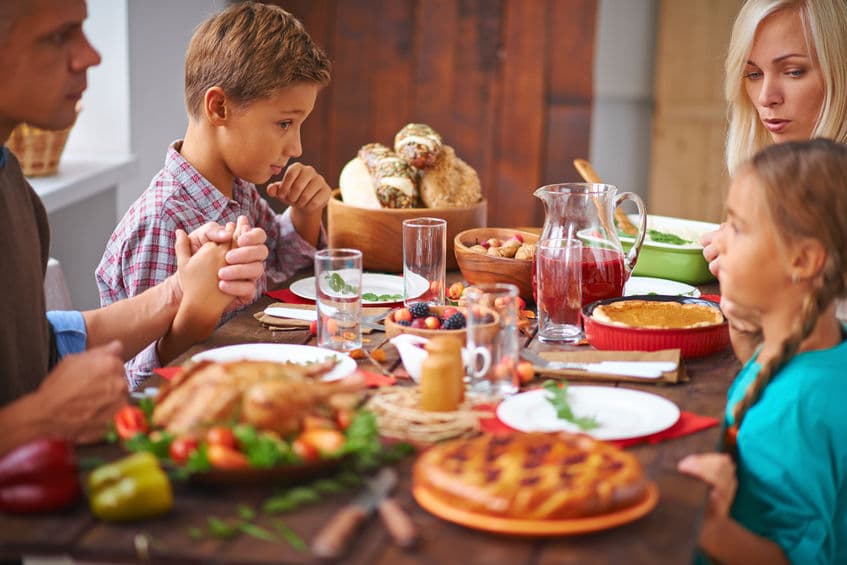 Help! My Uncle Insists on Discussing Politics!
Curbing uncomfortable conversations
Ugh! Uncomfortable conversation topics ruin a party. You can always pull the hostess card and say, "As the host, I'm declaring this a politics-free zone! Has anyone seen the latest Star Wars movie?" Basically, cut off the conversation, and come prepared with a new, interesting topic to get the ball rolling in a different direction.
We all have a family member who snaps out a critical comment, a poorly-timed joke or says words to get under our skin. Rather than creating drama, simply take a deep breath and let it roll off as much as possible. Redirect the conversation and move on.
After the holidays, have a heart-to-heart conversation with your relative and let them know your frustrations and feelings (if you need to get it off your chest). During the holidays, however, keep the spirit of peace and harmony and save challenging conversations for later.
Help! I Forgot to Buy My Sister-in-Law a Gift!
Smoothing over awkward gift situations
If you've prepared ahead with a few extra gifts say, "Oops, I left your gift upstairs, let me run and grab it." Keep a few wrapped presents on-hand to avoid any awkward gift situations. Gift cards, lotions, candles, bottles of wine and spirits, notecards and books are always appreciated gifts.
Even better than giving her a present is to offer to take her out for dinner, go on a shopping trip together or another fun activity. You can let her know you'd like to spend time with her this year one-on-one.
Finally, if neither option is feasible, simply fess up. Say, "I'm so sorry, but I messed up with my planning and wasn't able to find a gift that seemed right for you, but I'd love to make it up to you!"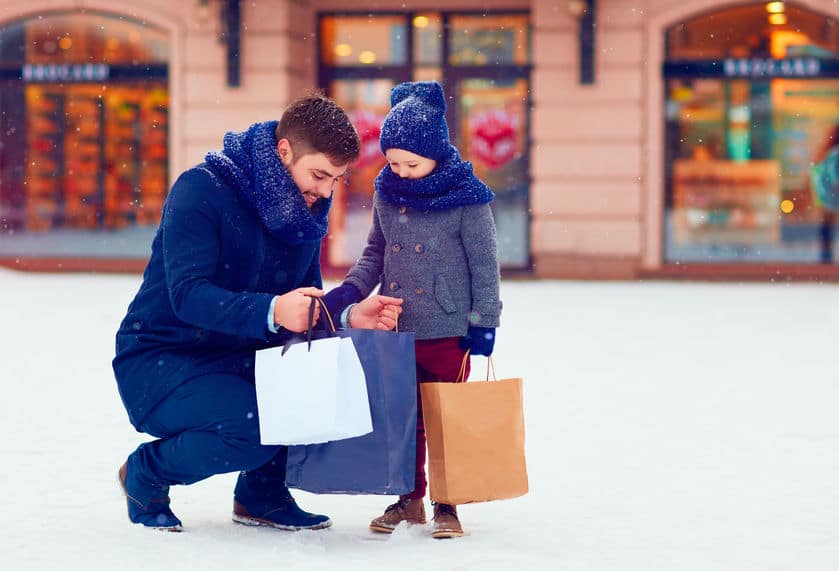 Help! My Brother Bought My Kids Toys We Don't Allow!
Graciously handling relatives and friends who give unwanted gifts
A few years back, we decided to ask family members to forgo gifts for our family (including our daughters). We let them know we were cutting back on "stuff" and we wanted to simplify. While we still had a few family members who insisted on giving gifts, many completely understood and were grateful they didn't need to find ONE MORE present.
Gifts are hard. You want to be gracious and kind. Well-meaning family members might not realize your house rules about certain toys or items you prefer your kids not play with. Even if you've shared your feelings with your relatives they might forget (or ignore) your preferences in the excitement of giving.
Depending on your feelings, it's fine to simply thank the person and encourage your child to thank them. Remind them of your rules later, when you can have a conversation with them privately. After the party and gift exchange is over, explain to your child how much the gift is appreciated BUT you're going to return it or exchange it for a more appropriate toy. You could also donate the item if it's simply an item you don't have room for. Always encourage your kids to say thank you and be polite.
Help! I Burned the Turkey!
Making do with food disasters
I once made a stuffed, roasted pumpkin for a holiday dinner. I opened the oven door, only to find the pumpkin had crumbled and "melted" all over the inside of my oven. It was a HUGE mess and left us without a main course.
Since then, I've wised up. In our Holiday Planner, you'll find instructions for when and how to tackle the turkey and the rest of your holiday meal, so every dish turns out on time. BUT in the event a kitchen fiasco occurs, I like to keep a crowd-pleasing freezer meal on hand, like a soup, casserole or lasagna. If you own a pressure cooker, like the Instant Pot, you can whip up a substitute dish within 20-30 minutes.
If all else fails, laugh it off! Keep it all in perspective. Yes, you worked hard on the meal and wanted it to be perfect, but the holidays are about enjoying time together, not perfectly-cooked dinners. Besides there's usually plenty of side-dishes to please everyone and you'll all look back and laugh about the Christmas without a turkey.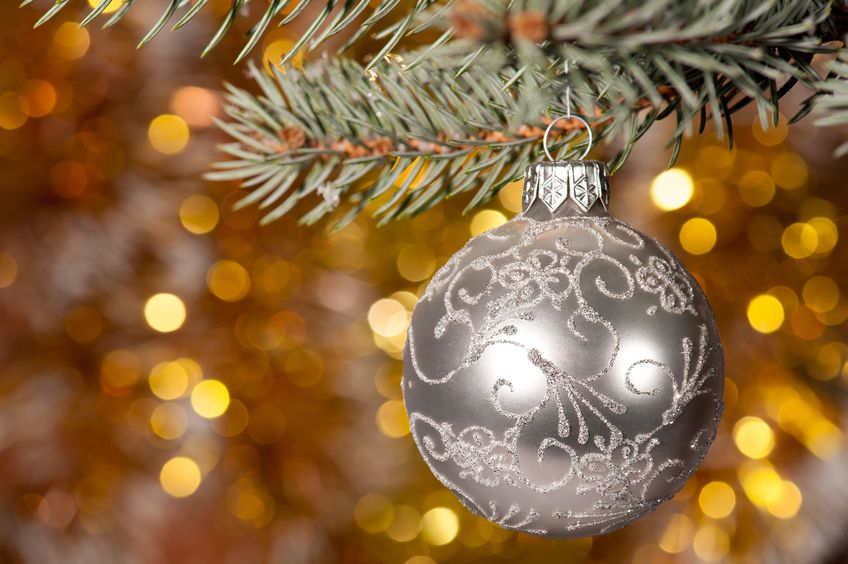 Help! My Christmas Tree is Shedding Needles Everywhere!
Keeping your tree from becoming a messy hazard
Christmas is messy. Between the glitter and the pine needles, the tinsel and the discarded wrapping paper, the house ends up feeling like a disaster zone. Mitigate as much of the mess as possible and then embrace the chaos as part of the joy of the holiday season.
Pine needles are vacuumed up easily with a hand vacuum (and your house will smell fantastic). Keep your tree hydrated with a little Sprite or 7up in the tree stand. Water daily! Keep your house cool and avoid putting the tree by the heat vents or fireplace.
As for other holiday messes, scotch tape works wonders with removing glitter! Use a lint-remover to pick up any glitzy spills. Keep a trash bag handy on Christmas morning and toss wrapping paper as you go. Remember it's all part of the Christmas fun!
Help! My Cat Ate Tinsel!
Protecting pets during the holidays
The holidays present unique challenges for pet owners. Fluffy longs to climb the tree and Fido will get sick and even choke on turkey bones. With guests coming in and out, tinsel, ribbon, wrapping paper and candles all create holiday hazards for your furry companions.
Keep in mind, your pets probably don't love the chaos or want to join the holiday party. Keeping them in their quiet room or crate helps them feel safe, calm and protected during get-togethers. If you can't imagine the holidays without them, keep them by your side (or even on a leash) throughout the party.
Chocolate, grapes, alcohol, avocados, poinsettias and lilies are all dangerous to pets. Keep them satisfied with their regular foods and encourage guests NOT to share. Pick up tinsel, ribbon and wrapping paper to keep it away from cats who may swallow it. If you're traveling, check for a local emergency vet in case your pet gets in to a disastrous situation.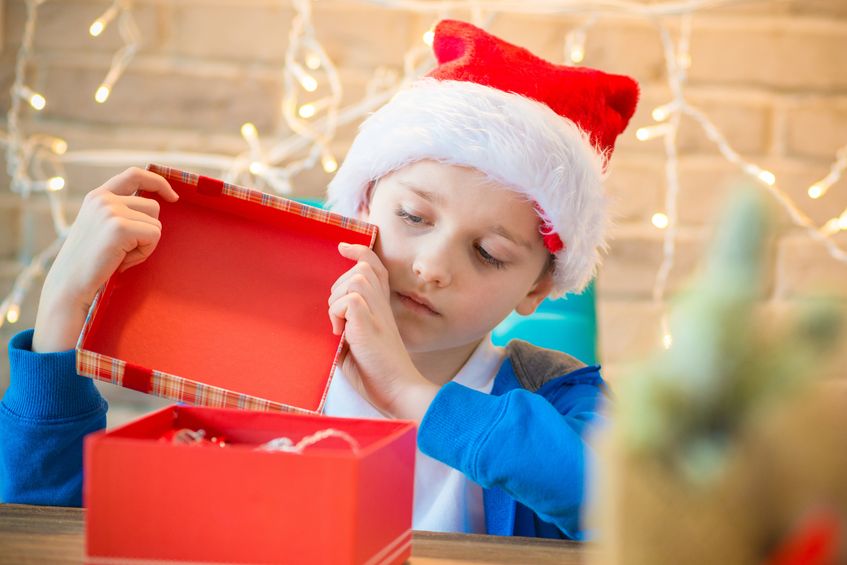 Help! My Son Just Told Grandma He Hated Her Gift!
Dealing with kids who just made the naughty list
If your child does or says something mortifying during the holidays…well, there's not much to do except shrug it off. Apologize and move forward. If you need to talk to your child privately about expected behavior find time where you can do it quietly, away from guests (rather than calling them out in front of the crowd).
Go over etiquette before the get-together. Remind your kids their relatives are thoughtfully giving them gifts and even if they already own an item or don't love the present, they should accept it with gratitude and kindness. Remind them about manners and saying please and thank you BEFORE guests arrive.
If something goes wrong, say you're sorry. You may want to speak to your guest and let them know in the excitement of Christmas, someone forgot manners. Most family and friends know kids have their moments and will probably laugh it off along with you.
Help! My Aunt Spilled Red Wine on the Carpet!
Surviving stains, spills and other disasters
Worse than your aunt spilling red wine on the carpet? Spilling red wine on YOUR aunt's carpet! It's mortifying when you are the person who spilled or had an accident. Rather than rushing in with the vacuum, mop and cleanup brigade, aren't you grateful when the host says, "Ah well, no big deal," and quietly cleans it up?
Accidents are part of entertaining. There will be broken glasses, spills and stains. If you're hosting, running around with a vacuum cleaner and coasters is exhausting (and stressful). Do what you can to prevent disasters by providing plenty of cocktail napkins and spots for beverages ahead of time.
At the party, if a spill occurs, keep hydrogen peroxide cleaner (like OxiClean) on hand in a spray bottle to spritz on stains. Clean up broken glass or dangerous spills but don't fret about crumbs too much. It will all get cleaned up once the party's over.
Entertaining for the holidays is a wonderful way to connect with family and friends. Take the pressure off to put on the perfect party or be the ideal hostess. Instead, focus on really connecting with and enjoying your guests. After all, it's a party and the holidays only come around once a year!
Pin for later: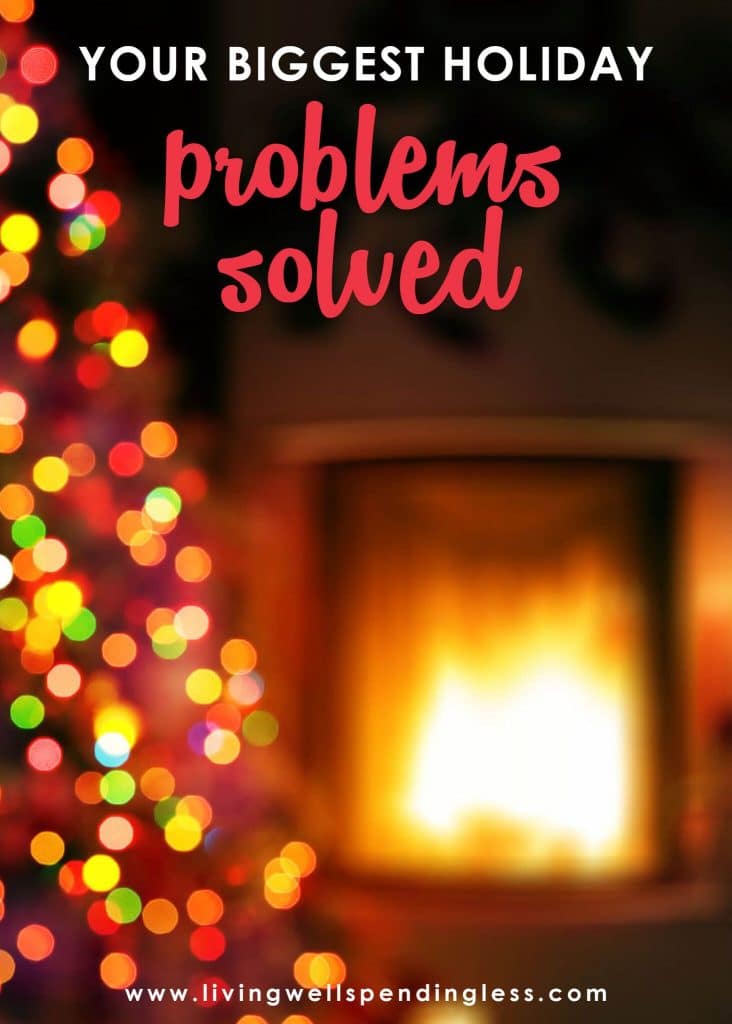 TAKE BACK CONTROL OF YOUR HOME LIFE
---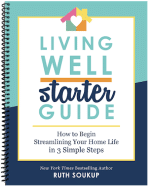 Ever feel like you just can't keep up? Our Living Well Starter Guide will show you how to start streamlining your life in just 3 simple steps. It's a game changer--get it free for a limited time!
If you love this resource, be sure to check out our digital library of helpful tools and resources for cleaning faster, taking control of your budget, organizing your schedule, and getting food on the table easier than ever before.