Halloween costing more than you expected? I get it, and I can help. Here are 3 clever and simple ways to save money this Halloween and still have fun.
Robot . . . Punk Rocker . . . Raggedy Ann . . . Alvin from Alvin and the Chipmunks – while these characters may seem unrelated and would certainly make for an interesting dinner party, all of the above were favorite Halloween costumes from my childhood. Halloween seemed a little simpler then. Most of our costumes were made from what we already had. That robot costume featured an appliance box covered in aluminum foil and stretchy dryer vent tubes. With few store bought options, we made due in the 1980s and roamed the neighborhood collecting as much candy as possible (P.S. be sure to leave your favorite childhood costume in the comments because I want to know!).
Save Money This Halloween
Halloween is now a booming industry. Analysts indicate Americans spent a whopping 8.4 billion dollars last year, an annual increase of 1.5 billion. If that pattern continues this year, consumers might reach the 10 billion dollar mark. Just for a little perspective $1.28 billion will buy six of the most expensive paintings in the world. But I digress.
So many of us love holidays and celebrations and traditions, but few of us love the price tag that comes along with those festivities. It's easy to mindlessly toss items into our cart and have no idea how much we've spent until we reach the end of the conveyor belt at the cashier. Our eyes bulge and our stomachs drop as we dig around in our wallets for a payment method. Certainly there has to be a better way to dress up and hand out candy, right?
Definitely. If you plan on celebrating Halloween, you can't miss this round-up of my favorite Halloween money saving tips. No need to have a budget dripping in red or scream when you open your banking app. Put these principles into place and have all the fun without any financial scares.
Knock off the Pumpkin Wars
Probably the most iconic symbol of the season, the jack-o-lantern could cost you a pretty penny. When you're tempted to drop scads of cash, remember that on November 1st, you'll be tossing out or turning around your little orange friend. If you want to save money on pumpkins, hit the grocery store instead of the patch. You can find large carving pumpkins for as little as $0.99. I'm serious, that's what I paid at ALDI during a promotional week last year. When it comes to getting your carve on, skip the tool kits and books of patterns. You can find what you need to get the job done in your kitchen or garage and plenty of free templates online, too! Check out these links to begin choosing your favorite today: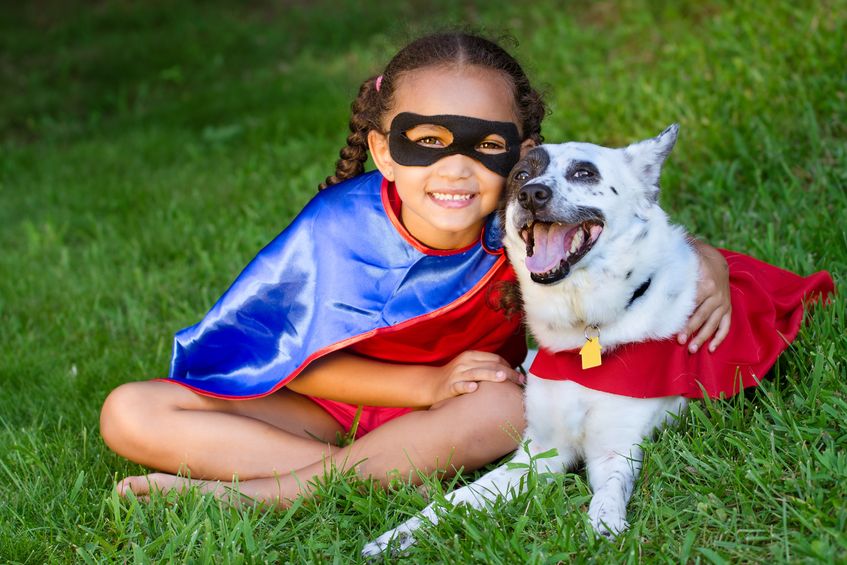 Tame the Costume Monster
Every year, I'm astonished at the number of costume stores that pop up expressly to sell items during the months of September and October for Halloween. Don't worry, you don't have to dress in gunny sack. You can still have a smashing costume. However, you need to set some realistic expectations with your kids and yourself to keep your dress up game from becoming a beast.
Set a Budget. Don't walk down the aisles blind. Know how much you want to spend and stick to it. If necessary bring only the cash you plan on spending to keep a firm boundary.
Shop Without the Kids. While you definitely want their input, for some kids, it might be a good idea for mom or dad to tackle the costume quest solo. Unmet expectations and moments of weakness abound when it comes to picking out Halloween threads. Sometimes, it's best to shop without your kids.
Raid the Dress Up Stash. The perfect disguise might be right under your nose. From sports uniforms to princess dresses, you may be able to pull off this year's get up without spending a dime. At a minimum, you're certain to find a matching accessory or two.
Opt for PJs. In the last couple of years, stores have stocked great one piece pajama sets for adults and kids during the Halloween season. I love the idea of a costume that can be worn more than one day and this fits the bill perfectly!
Hit the Clearance. This tip cuts your costs for next year's celebration. You can find dozens of costumes for as much as 90% off in the weeks after Halloween. It may require a little digging on your part, but it's worth it.
Still stumped on what to do? Check out Six Last Minute FREE Halloween Costumes for ideas!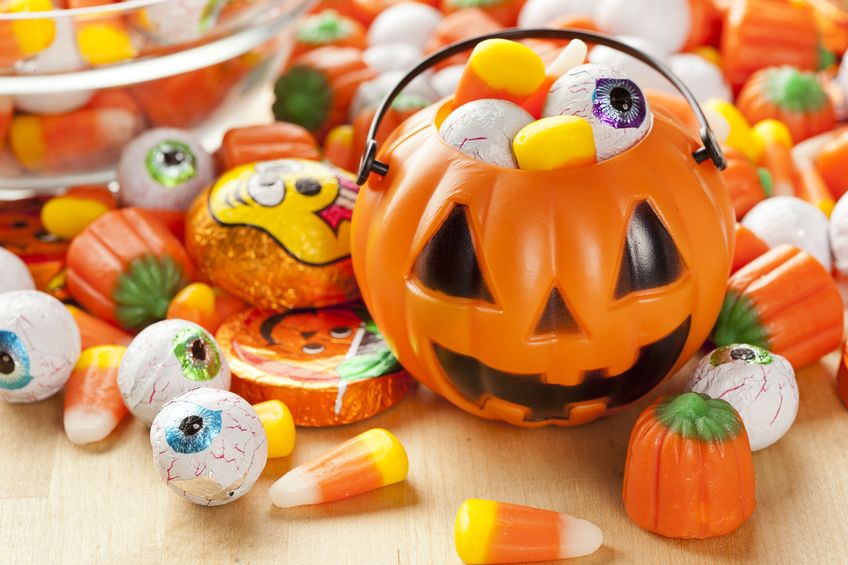 Control the Candy Consumption
Guilty pleasure confession: I already bought a bag of candy corn. I love the stuff and just can't quit this time of the year. Mix it with some salted peanuts and I'm one happy girl. But bags upon bags upon bags of candy can bust your budget (and maybe the seam of your pants). Instead of shoveling out your hard earned dough, consider these candy money saving ideas:
Consider an Alternative. Maybe you should skip the candy all together this year. With so many kids combating allergies and obesity, their parents just might thank you. Choose a candy alternative like stickers, glow bracelets, small toys, and novelty items. Best of all, if you don't hand out all of the goods, you can put them back and use them next year.
Always Use Coupons. Candy companies and retailers LOVE to issue plenty of coupons during the Halloween season. Be sure you check your newspaper, store app, and online printable coupon resources to save as much as possible.
Go Generic. Some year you might be able to afford full-sized, name brand sweets. But perhaps it's just not in the budget this year. You may want to consider a less pricey path. Look for generic brands of candy instead of the big ticket confections. Or, sometimes the plain wrapped counterpart found in the candy aisle instead of the seasonal aisle comes in a cheaper cost.
Break Out the Popcorn. If your friends and neighbors know you, consider popping popcorn and setting up a popcorn bar with different seasonings and toppings instead of handing out candy. Strangers might be a bit more wary of unwrapped foods. But most people enjoy a little salty with the sweet. You could even pass out warm apple cider to worn out parents of little goblins.
Fast Food Coupon Booklets, for the win. Each year, a number of Fast Food franchises including McDonalds and Wendy's offer coupon booklets for a $1 or less. You could choose to split booklets up and hand them out to your trick-or-treaters.
Trick-or-treating doesn't have to terrorize your wallet. Halloween fun can be had without spending anything at all. Traditions and holidays don't have to sidetrack you from your greater financial goals.
Don't forget to leave your favorite childhood costume in the comments and a Halloween money saving tip of your own!
Still want more ways to save this Halloween? Check out these posts:
PIN FOR LATER: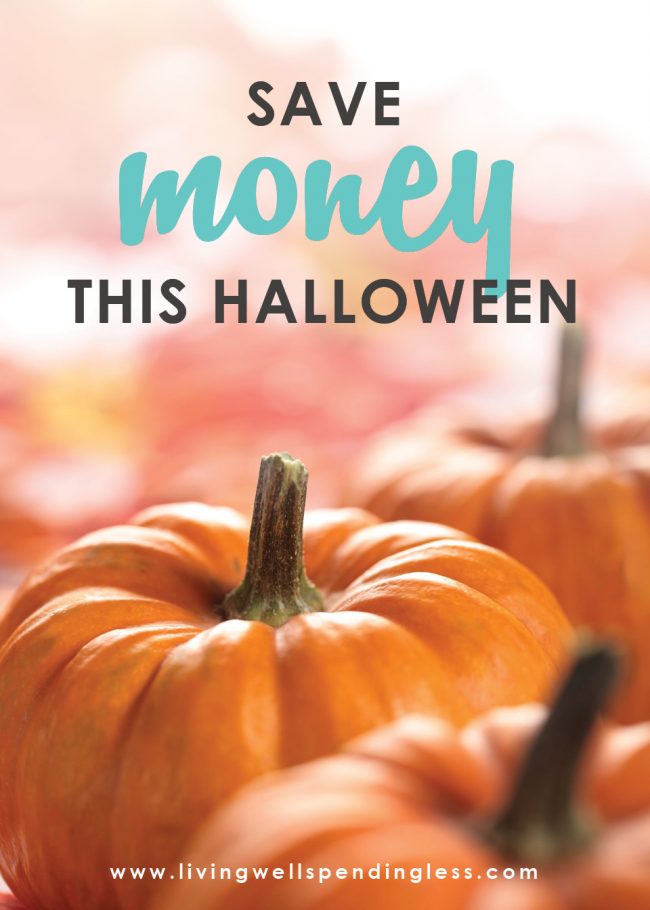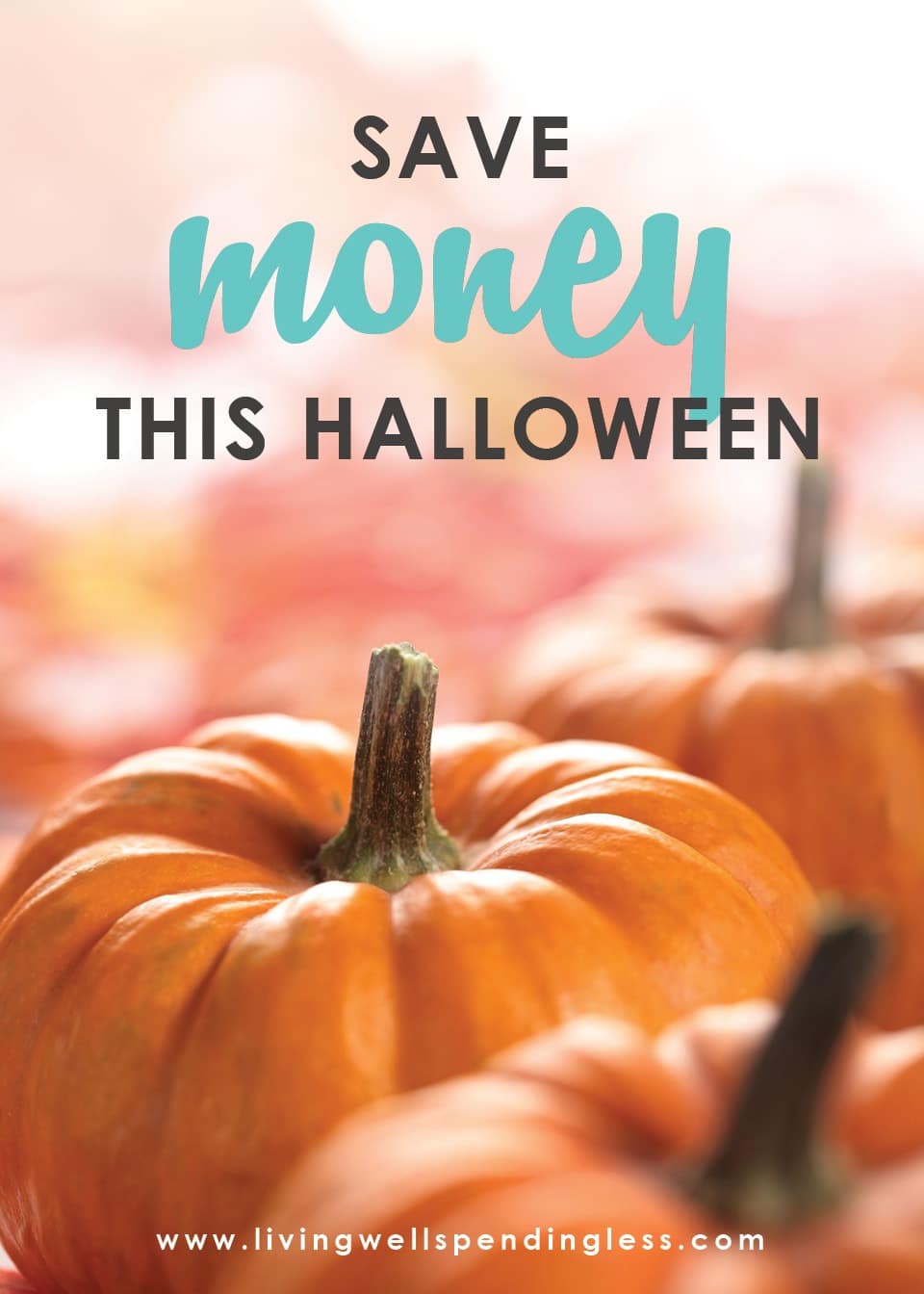 TAKE BACK CONTROL OF YOUR HOME LIFE
---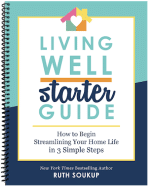 Ever feel like you just can't keep up? Our Living Well Starter Guide will show you how to start streamlining your life in just 3 simple steps. It's a game changer--get it free for a limited time!
If you love this resource, be sure to check out our digital library of helpful tools and resources for cleaning faster, taking control of your budget, organizing your schedule, and getting food on the table easier than ever before.