FREQUENTLY ASKED QUESTIONS
Welcome to the Living Well Spending Less® FAQ page! We do our best to respond to as many questions, comments, and emails as we can, but unfortunately, there are many times we simply can't get to them all.
Even so, we do love reading all your questions and comments, and even if we can't always answer directly, we do hope you'll keep 'em coming. In the meantime, here are some answers to some of our most frequently asked questions.
Don't see your question answered here? Reach out to us at support@ruthsoukup.com and we can help!
What is Living Well Spending Less all About?
Our mission at Living Well Spending Less is to provide you with simple solutions for a streamlined home life. We want to help you Learn how to create simple, effective home systems that actually work. If you're feeling overwhelmed, we want to help you with that! Want to learn more? START HERE.
Who is Ruth?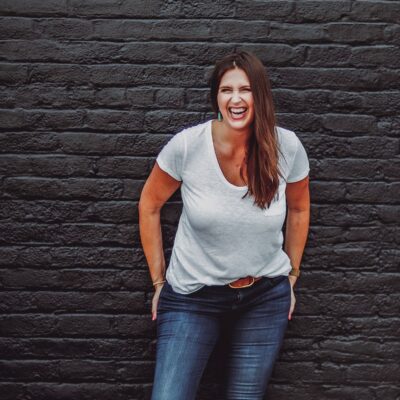 Hi, I'm Ruth! And just like you, I wear a lot of different hats! By day, I'm an author, entrepreneur, blogger, podcaster, product creator, and the CEO of my company, Ruth Soukup Omnimedia. But I'm also a busy wife and mom to two tween girls, a daughter, sister and friend.
My goal is for you to spend LESS time on all those things you have to do, so that you've got MORE time for those things you want to do.
As a busy mom, wife, and small business owner, I often feel like I'm trying to juggle All. The. Things. My simple home systems are the thing that have allowed me to stay sane, and I'd love to share them with you too! You can find out more about me, my team, and what we do HERE.


Where Do I Send My General Questions, Issues, Or Comments?
You can reach out to us at support@ruthsoukup.com and we will be happy to help!
How Do I Sign Up For Your Email List?
The best way to stay connected is through our free email newsletter, which offers a free weekly dose of encouragement and inspiration, as well as links to all our latest blog posts and podcast episodes. Many of our readers say it is the highlight of their week! When you sign up, we'll also send you our Living Well Starter Guide as a free gift.
I am Press and I want to Feature a Living Well Spending Less Article or Interview Ruth. Who do I contact?
Please send any publicity and media requests to ruth@ruthsoukup.com
I Love Your Site & Want To Support It! Do You Accept Donations?
While we do not accept donations to this website, we are grateful for our reader support! We are here to serve you, and hope you will find our Living Well Starter Guide, Home Systems Toolbox, and Living Well Academy helpful to you. If you love what we do, please support us by sharing the word about our site with your family and friends. To learn more about our philanthropic efforts, please check out our mission to give back here.
Is Ruth Available To Speak At Our Event?
Ruth is currently not accepting any more speaking engagements.
How Does This Website Make Money?
Living Well Spending Less Inc. is a for-profit S-corporation. On this website, we generate revenue in a variety of ways, including through advertising, sponsored content, affiliate links, and by selling our own products. You can read more about our advertising policies & our full disclosure HERE.
If you are looking for ways to make money with your own website, blog, or online business, we will show you how to do that efficiently, effectively, and profitably. Check out our sister site Elite Blog Academy.
How Do I Advertise On Living Well Spending Less?
We are currently not accepting advertising or sponsorships at this time.
Can I Share Or Copy Your Content?
Please refer to the Living Well Spending Less Copyright and Reprint policy for all questions relating to reproducing content from the site.
How Can I Find Your Other Products and Brands?
Members can log in at members.ruthsoukup.com
I Have an Issue. Who do I Contact?
Where Can I Find You On Social Media?
We highly recommend that you connect with Ruth (@RuthSoukup) on Instagram or Twitter. That said, you can also find Living Well Spending Less on Facebook and Pinterest.