Friends, none of us start out hoping for ordinary.
We don't begin our lives hoping for average. For a marriage that is just okay. For a career that we tolerate, but don't really love. For friendships that are superficial. For hobbies and pastimes that don't really excite us. For most of the time, just trying to make it through the day.
When we are young, we believe we can do anything, that anything and everything is possible. And every day is a new adventure.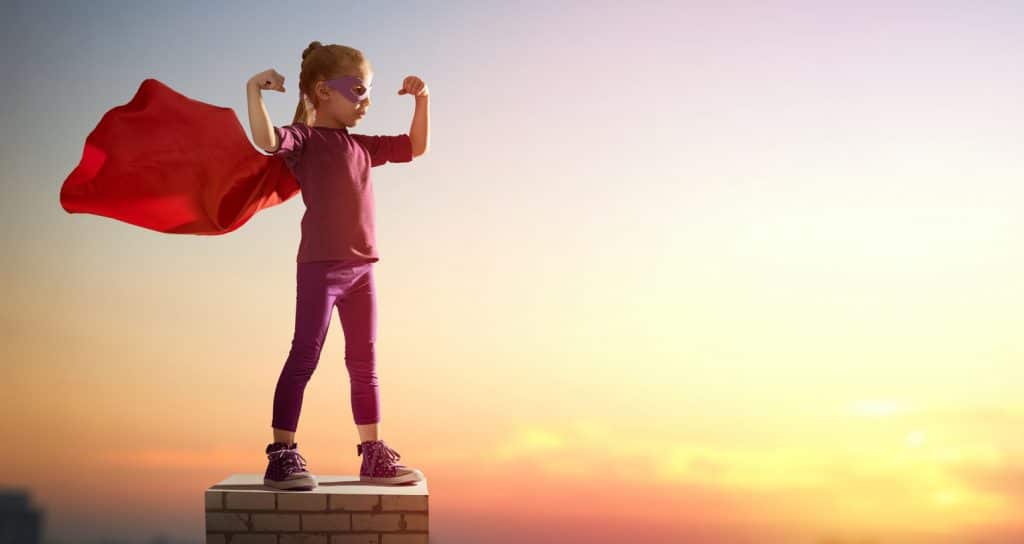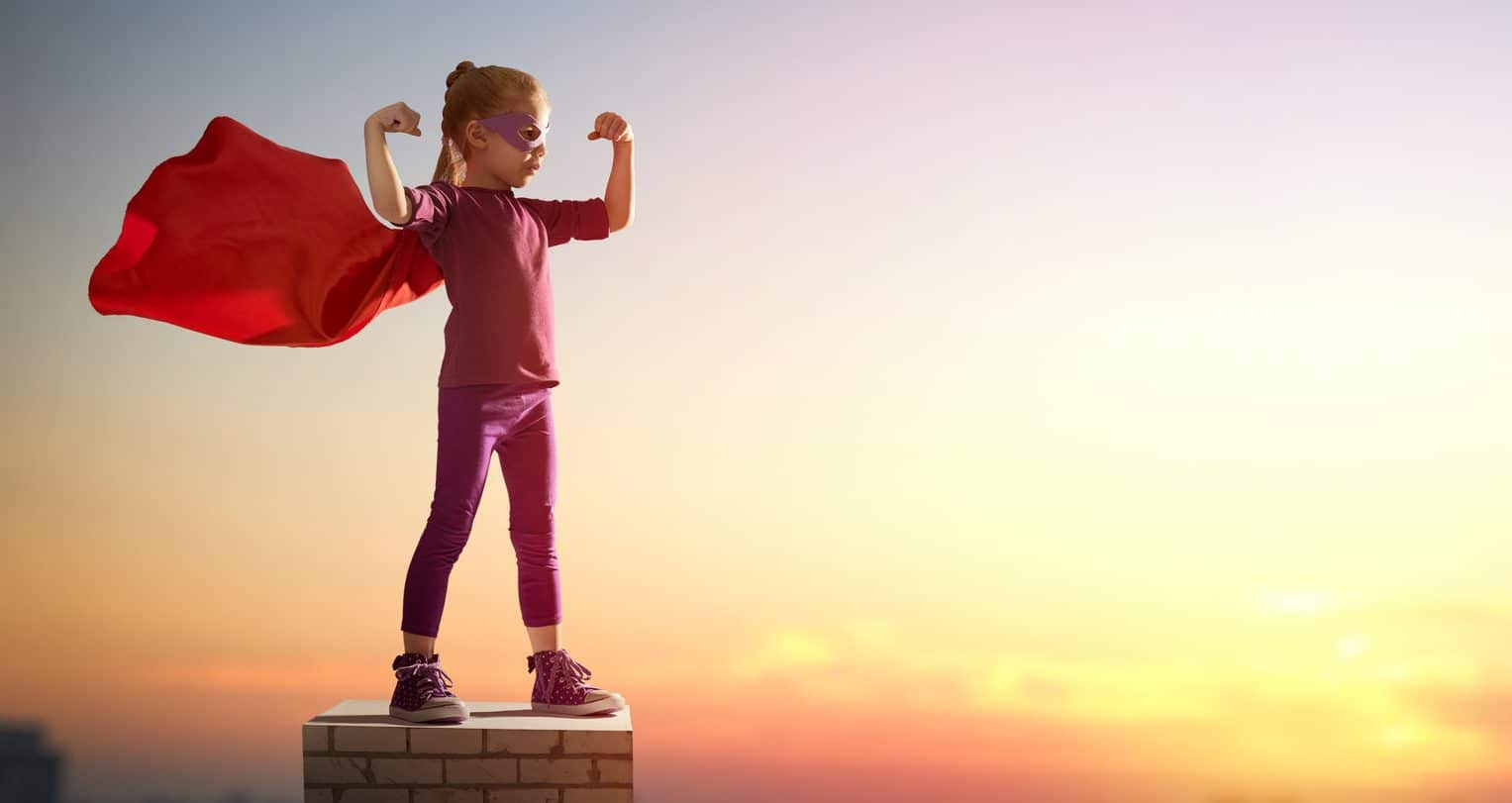 Wouldn't it be nice to feel that way again?
Like anything is possible?
Wouldn't it be nice to jump out of bed in the morning, simply because you can't WAIT to start your day? Wouldn't it be nice to begin your day with purpose and clarity instead of simply going through the motions?
What if you really could have it all?
What if you could be the wife and the mom you want to be, the one you know you are inside. The one who radiates a joy that permeates her entire family? What if you could do the work you've always wanted to do, the work that fills you up and makes you feel whole, the work that sparks your passion and allows you to live in your sweet spot?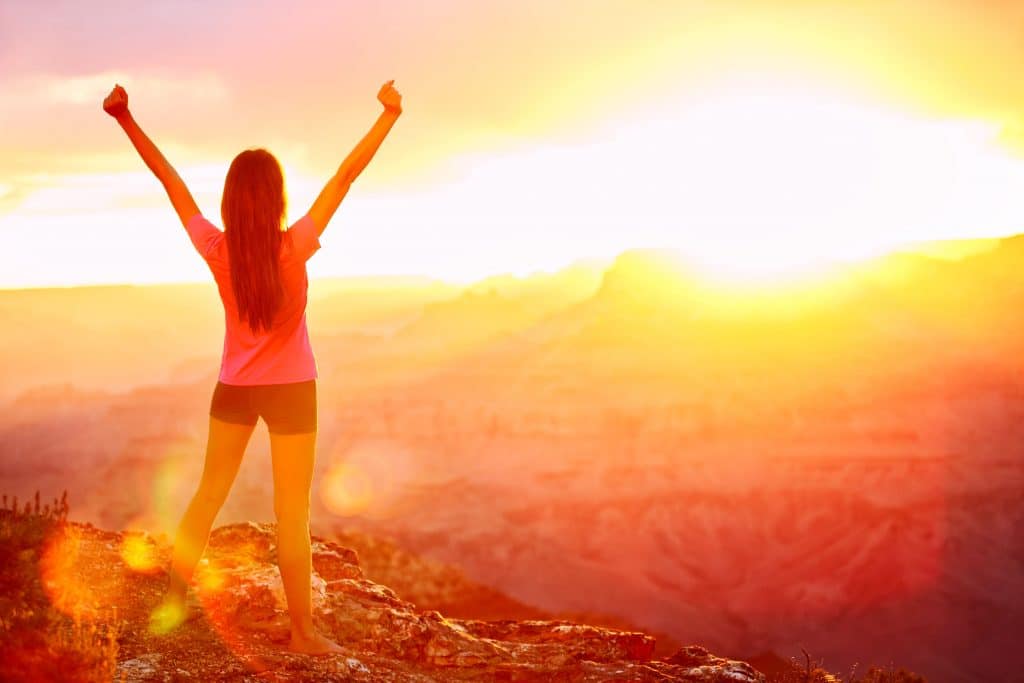 What if you were finally able to manage and keep track of all those details that so often get you off track and make you feel like you are failing? What if getting dinner on the table was effortless, a natural extension of your day, or you were finally able to get a handle on your finances and begin making your money work for you instead of the other way around?
What if you dared to give yourself permission to go after your goals and dreams? To stop putting them off for fear of failure and instead had the courage to do it scared?
What if?
This is what the Living Well Planner® is all about. It's the practical tool that can help you harness the power of WHAT IF.
It is your daily reminder that anything is possible.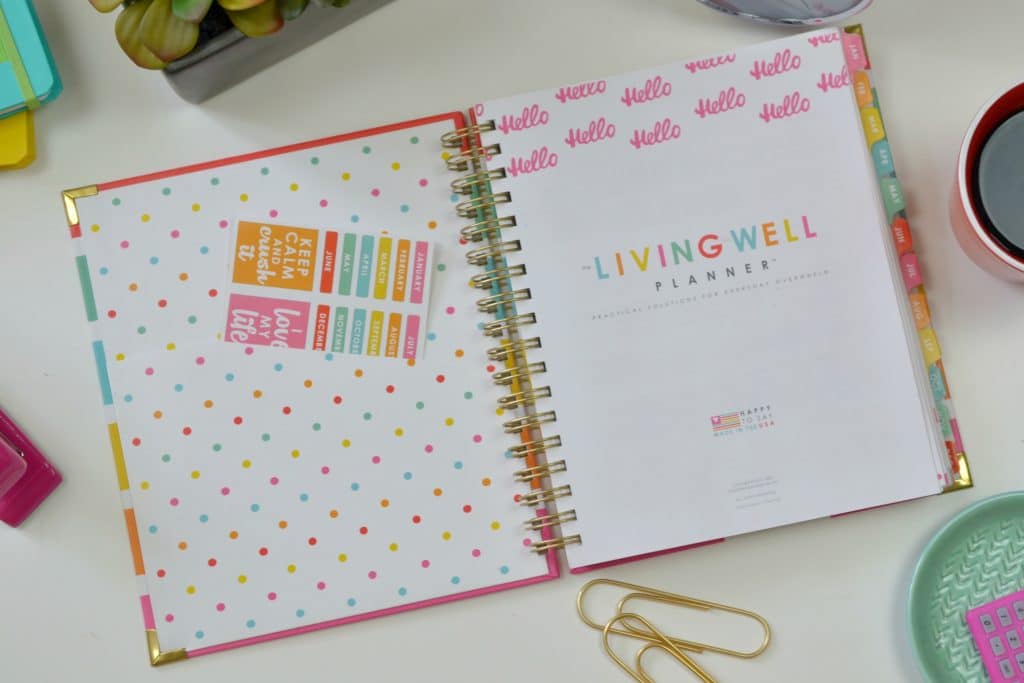 When it debuted last year, I knew the Living Well Planner® had the potential to be life changing. It was the first of its kind—an all-in-one tool not just for planning your days, but for keeping track of your budget, managing your home, planning your meals, and reaching your goals.
And you loved it.
Over the past year, the feedback we have received from planner users has been incredible. This amazing tool really has changed lives. But we also knew we could do even better. And so the refining process began again.
We left no stone unturned in our quest to create the most useful planning tool imaginable, taking every single comment and suggestion to heart in order to improve upon the original and create a planner that will rock your world (but only in the best possible way!)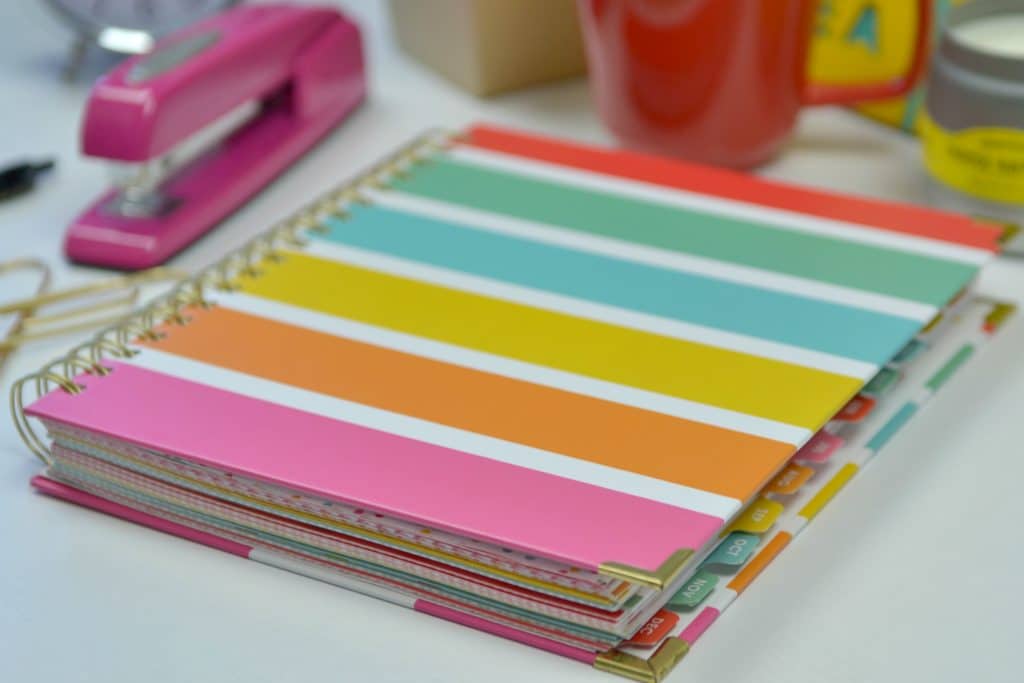 Here are just a few of the improvements that we've made this year:
SMALLER SIZE: We've shrunk the page size just slightly, from 8.5×11 to 7.5×9.5–still big enough to give you enough room to write, but easier to tote along
THICKER PAPER: We took it from 50# weight to 60# for increased durability.
FRONT POCKET: Because sometimes you just need a place to put stuff!
REIMAGINED COVER: A simple, bright & cheery stripe pattern with a durable eggshell finish, along with reinforced metal corners will help keep your planner safe all year long.
HOUR-BY-HOUR SCHEDULING: Weekly planning & time-blocking made easier with a vertical layout and room for hour-by-hour appointment scheduling.
SIMPLIFIED MEAL PLANNING: One block for all meals, giving you the option to plan just one meal a day, or all three.
BETTER BUDGETING: We've made our budgeting pages even more intuitive and user-friendly.
GOAL CRUSHING: This might just be the one single improvement we're MOST excited about. You see, goal setting is all well and good, but we don't want to see you just set your goals, we want to see you CRUSH your goals! Our exclusive Goal Crushing™ system will transform the way you get things done—we promise!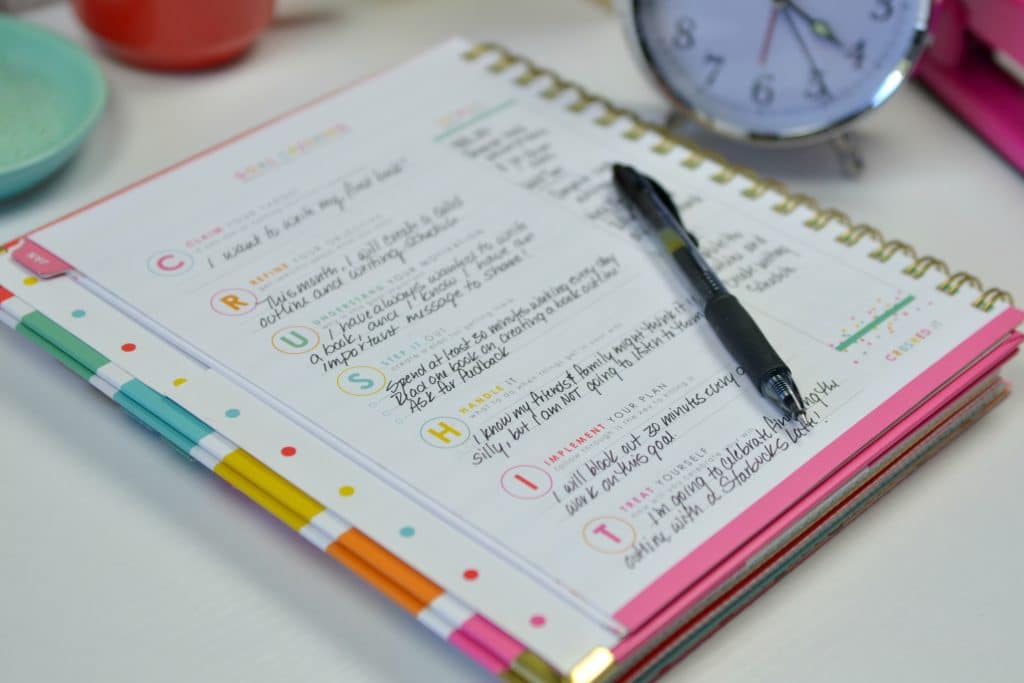 Like before, the Living Well Planner® is printed in full color, and it is still undated so that you can begin using it at any time, and it offers space for planning out the year, as well as monthly goal-setting and monthly budget pages. It also includes labels for customizing your planner, including wrap-around monthly tab stickers that actually help reinforce the tabs while allowing you to easily find the month you are looking for.
More importantly, the Living Well Planner® offers a tangible solution to the chaos of a busy life, and it will empower, enable, and inspire you to take back your time and manage your schedule, allowing you to focus on your BIG goals while still navigating the daily, weekly, and monthly responsibilities of running your home.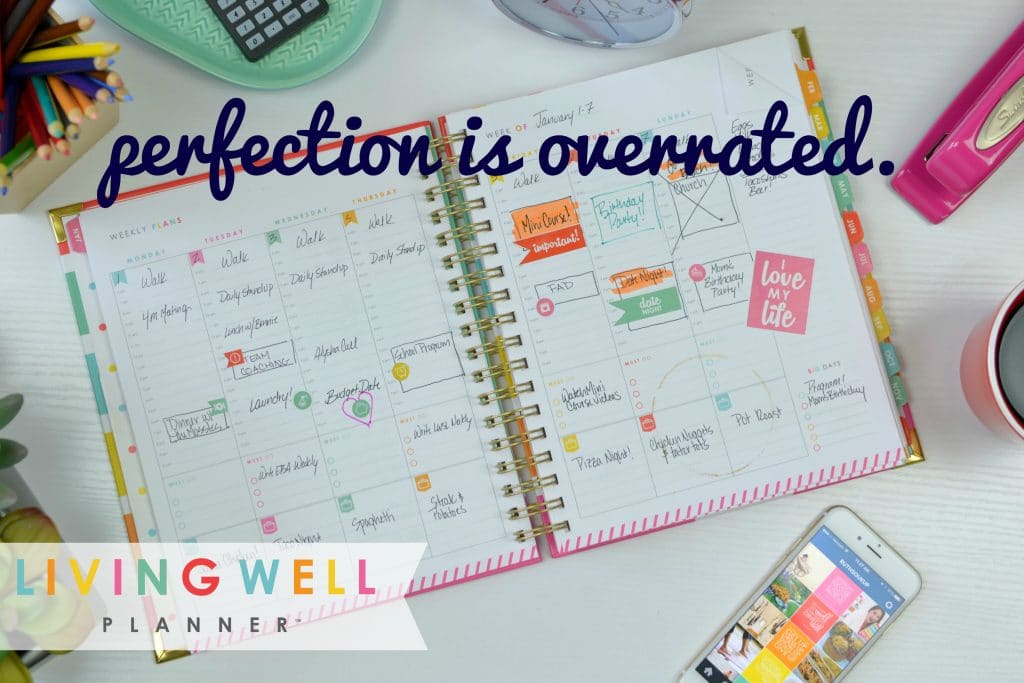 It is designed to help you find the balance you crave, to allow you to be the best version of yourself—the mom and wife and friend and person you want to be—while giving you permission to make your dreams a reality.
In other words?
It is the sanity saver we've ALL been waiting for!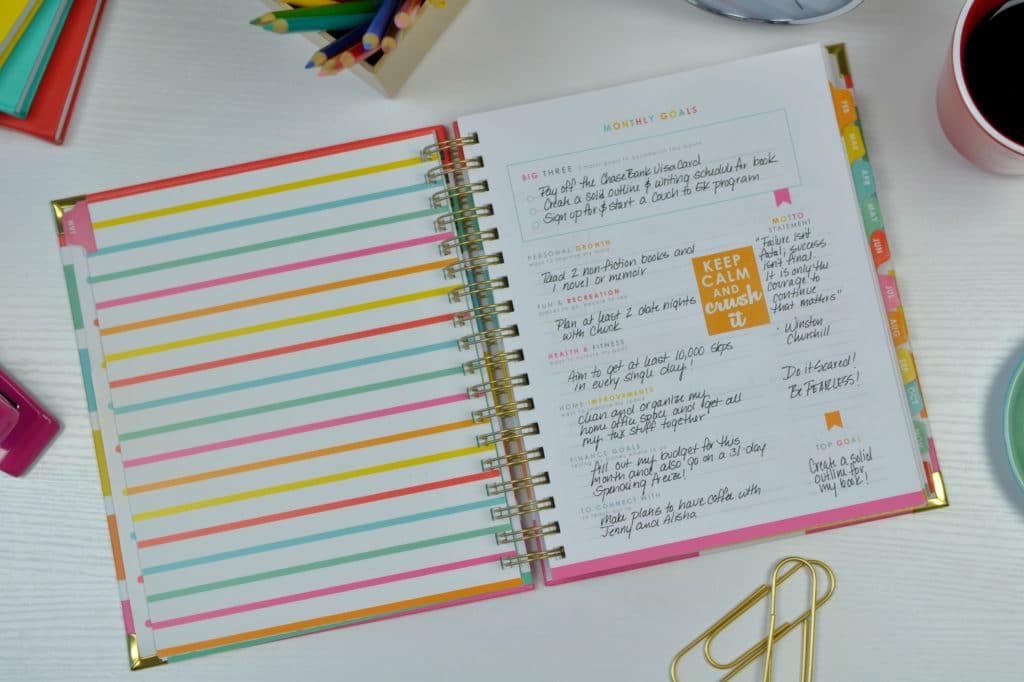 Last year we sold out early, so even if you don't plan on starting your planner until January, we highly recommend ordering as early as possible.  
It IS possible to crush your goals and create a life you love, even in the midst of a never-ending stream of responsibilities, and the Living Well Planner® is the tool that will help you do it.