Hi there, I'm Ruth!
I'm a blogger, speaker entrepreneur, product creator, mom to two beautiful girls, wife to my wonderful husband of ten years, a New York Times bestselling author, and most importantly, an imperfect child of a loving and gracious God who lifted me out of a life of depression and despair. My greatest passion is my family and working to craft a life filled with joy and purpose.
How It All Began…
I started writing Living Well Spending Less in 2010 because my spending habits had become so out-of-control that my marriage was in big trouble. I desperately needed to find a way to hold myself accountable, and writing about my challenges with living well on a budget really helped.
Spending wildly wasn't something I did intentionally, but the more I tried to fill my inner void with stuff, the more unsatisfied I felt.
But now, years later, I have come to some important realizations. First, I've realized that I actually like saving money. Sticking to a budget forces me to tap into a creativity I never knew existed, and it is surprisingly fun and satisfying.
Second, and even more importantly, my own definition of what "Living Well" means has changed. I've realized that all those things I thought I wanted and needed don't really mean anything in the grand scheme of things, and a life well lived is not so much about what we have as who we are.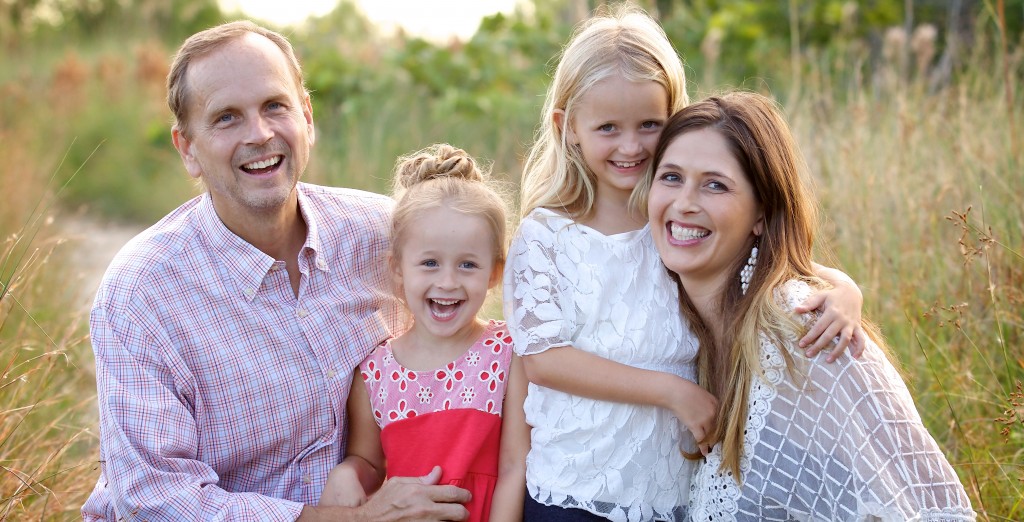 If this is your first time visiting, I'd love for you to get to know me better. If you've got lots of time, start by reading my depression story, and then read why I took my kids' toys away or why I make my bed every day. That will pretty much bring you up to speed with where I've been, who I am, and how I tick.
But please don't think that this site is all about me…
What This Website is All About
LivingWellSpendingLess.com is a website dedicated to living life on purpose, in pursuit of the Good Life. To us, this means a life rich with faith, family, friends, & creativity. Our mission is to eliminate overwhelm in the lives of women everywhere by simplifying the necessary in order to make room for the essential.
There is a LOT to see here, and if this is your first time, we know it can be just a little overwhelming. It is definitely our goal to make this site as user-friendly as possible so that you can easily find whatever it is you may be looking for. Here is a breakdown of what you'll find on this site.
FOOD made simple
At Living Well Spending Less, we believe that cooking delicious, budget-friendly meals shouldn't have to be complicated. Instead, we're all about simple family-friendly meals that come together fast, no-cook freezer meals that can be assembled in minutes, and easy recipes that use 5 ingredients or less. All our recipes are field-tested in our LWSL test kitchen and use common, everyday ingredients & pantry staples. In other words–we do the work so you don't have to!
You can find all our FOOD made simple posts HERE
LIFE etc.
For most of us, life is busy, always moving and always changing. From spending time with the people who matter most to following our own varied interests and pursuits, life is often full of surprises. Here at Living Well Spending Less, you'll find articles and content that addresses all those different interests and passions, from parenting ideas to health & wellness tips, plus thoughts on faith, depression, fashion, photography, blogging, travel….and everything in between.
You can find all our LIFE etc. posts HERE
HOME 101
Discover the secrets to modern homemaking. From cleaning & de-cluttering to meal planning & time management, keeping your home running smoothly doesn't have to be a chore. Here you'll find tips, tricks, & advice for getting your home in order, getting rid of excess stuff, meal planning, DIY, decorating, gardening, party planning & much more.
You can find all our HOME 101 posts HERE
smart MONEY
Getting a handle on your finances is one of the most important things you will ever do. Our SMART money tips will help you set a budget, pay off debt, plan for the future, and save more money in your everyday life, on everything from food to utilities to clothing and more!
You can find all our smart MONEY posts HERE
the SHOP
Ever wonder how to put the tips & ideas found on LivingWellSpendingLess.com into practice in your own home? In addition to our books and inspirational items, you can also purchase our exclusive Living Well Planner® , which is the perfect tool to help you manage your time, set attainable goals, plan your meals, and organize your finances.
You can visit the SHOP right HERE
What This Website is NOT About
I don't write specifically about the subject of blogging or how to start a blog here at LWSL, but I do love helping and mentoring other bloggers! If you are interested in learning more about how to start a blog or how to make money blogging, please check out my best-selling book, How to Blog for Profit (Without Selling Your Soul), or check out my blogging course, Elite Blog Academy.
Let's Connect
The best way to stay connected is through our free email newsletter, which offers a free weekly dose of encouragement and inspiration, as well as links to all our latest blog posts and exclusive shop discounts. Many of our readers say it is the highlight of their week!
You can also find me on Instagram, where I share lots of fun tips, recipes, and a strong dose of inspiration every day! Of course, if you'd rather contact me directly, you send me an email me at Ruth@ruthsoukup.com–I'd love to hear from you!
Meet the LWSL Team
With more than one million monthly readers, this blog and business has blossomed far beyond what I could possibly manage all on my own, even as a full-time job. I've been very blessed with the support of some amazing people who work behind the scenes to keep this site running and still allow me enough time to write, create, cook, and keep my family a priority.