As parents, it's our responsibility to make sure our kids are cared for. We go out of our way to keep our kids safe, from buying bicycle helmets to Band-Aids to winter coats, right down to holding their hand when they cross the street.
Most of us worry endlessly about our kids' well-being. I know I do! But as much as we worry about the little things, it's sometimes easy to let the big things—those risks and dangers that are a little more intangible—slip by ignored or unattended to.
A big part of protecting our kids, as well as securing financial peace, is making sure our families are covered for the big things—natural disasters, an injury or illness, job loss, or worse. Even so, it can sometimes be hard to determine exactly what coverage you need, especially when it seems like most insurance salesmen only want to play on your emotions.
When money is tight, you certainly don't want to overspend on coverage that you don't need, but you need be protected from major catastrophe. The best approach is to do your research ahead of time and be aware of the state of your family's finances before you get a sales pitch.
If you follow Dave Ramsey's plan for Financial Peace, you already know you should consider seeking the advice of his Endorsed Local Providers. These insurance, investing, real estate and tax professionals meet both Dave's criteria and an independent set of standards to earn his endorsement. His ELPs have the heart of a teacher and want to make sure you get the help you need. It's great to have a local provider that's already vetted, so you can trust them before you even walk in the door.
And while I am personally a big Dave Ramsey fan and would much rather use one of his ELPs than go it alone, it is also important to remember that it's not the insurance agency's role to make sure you're getting the best deal on insurance. It is up to you to be your own advocate and to get the best rate. Insurance isn't something you can put on the back burner and just pay each month.
To get the best rates, you must continuously (at least once a year) revisit your insurance policies and do some comparison shopping. Plans and offers are constantly changing to meet the needs of the market. Rates can fluctuate as your family's needs and situation change as well. Adding another driver, building on an addition to your home, changing your security system, or bringing a new member of your family into the world can all raise insurance questions and call for a little guidance.
According to Dave, there are seven types of insurance that you need: Homeowners/Renters, Auto, Health, Disability, Long-Term Care, Identity Theft, and Life.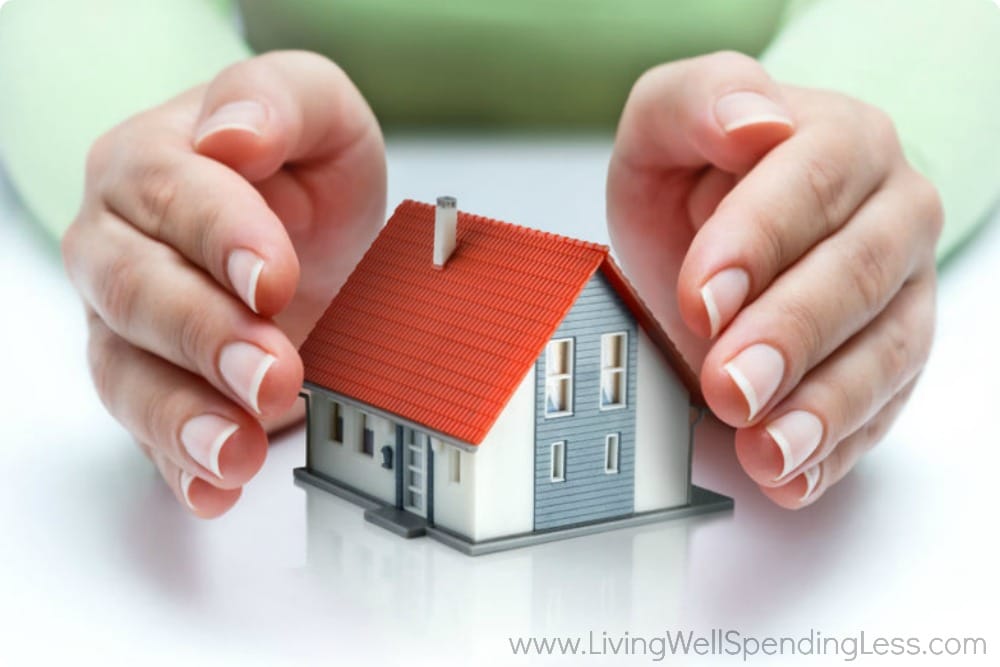 Home
If you're paying a mortgage, the lender requires homeowner's coverage, but even if you're lucky enough to own your home outright, you want to be sure that you're protected. Seeing as my home has been through one too many hurricanes, I can tell you that we're aware of the amount of damage a home can sustain in such a scenario and just how much coverage is required to get us back on our feet. Don't be caught without enough insurance to get you back to dry land.
For renters, insurance protects your possessions in case of fire, theft and, in some cases, flood. Renters insurance is often thought of as optional, but as a parent, you must cover yourself in case of tragedy. Renters insurance is often really quite inexpensive (less than $20/month!) and it's very important if you have big-ticket items that might be difficult to replace, such as audio equipment, collectables, exercise gear, televisions and appliances. Take inventory of your household and make a list of those larger items that could be damaged or stolen, and would result in major financial hardship if you'd have to replace them.
There are several ways to save on homeowner and renter's insurance. You can raise your deductible, combine policies and do some home improvements and emergency preparations to raise the protection level on your home. Improvements to home security can also help you save, as can new windows, doors, and extreme weather protection.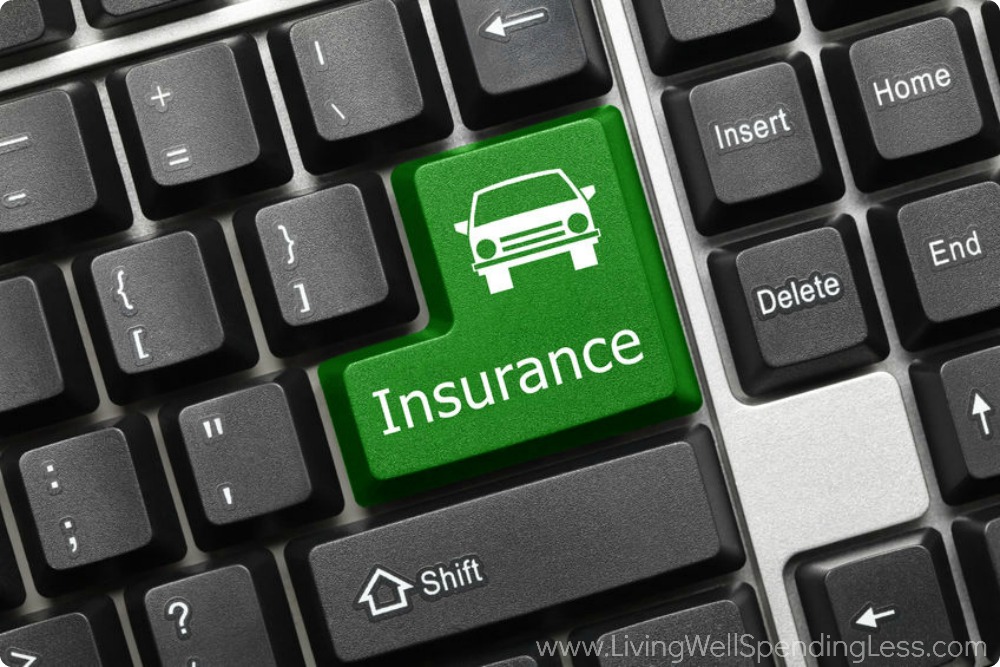 Auto
When we think insurance, auto insurance is often the first thing that comes to mind. Driving is possibly the highest risk activity that any of us do almost every day, and we all know the importance of having liability coverage. In many states, it's now illegal to operate a vehicle without liability insurance or proof of financial responsibility.
In our litigious society, unfortunately, coverage is mandatory to protect yourself from financial ruin in case of an accident or driving mistake. One moment can change your life and the life of another driver forever. Trust me, your mind will be at ease when you know you're protected.
When it comes to auto insurance, the value of your vehicle is important when you're determining the amount of coverage and type of insurance you need. If your car is in its twilight years, you may feel comfortable with less coverage or just liability. If you have a newer car (or if you're paying off a car loan), you need to have full coverage to keep your investment safe.
There are several other ways to save on car insurance. Shop around, compare rates, and don't become too loyal to just one agency or provider. There are good driver discounts, multiple car discounts, and even good grade programs for driving teens and students. Installing safety upgrades or attending defensive driving courses can also help lower your monthly payments and save you when it comes to paying for coverage.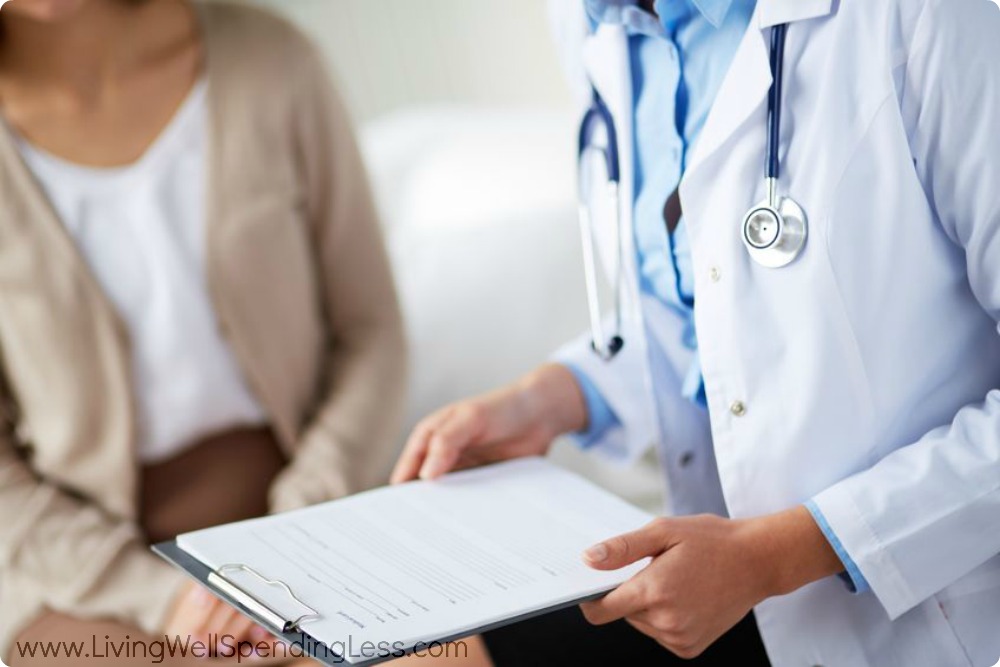 Health
Health insurance is so important. As parents, we know we must take children to the doctor for regular checkups. We also know that serious health issues can come out of nowhere—and without coverage they can leave households financially devastated.
Many employers offer health insurance, but if yours does not, or if you're independently employed, private insurance providers are more affordable than you may think. Under the Affordable Care Act, you may qualify for low-cost coverage based on your income.
Consider a Health Savings Account and/or a high deductible plan to save the most. An HSA can save families thousands of tax-free dollars every year, which you can use toward your deductible, so your monthly premium will be lower. You can use your HSA for prescriptions, and depending on the plan, eye exams and preventative care.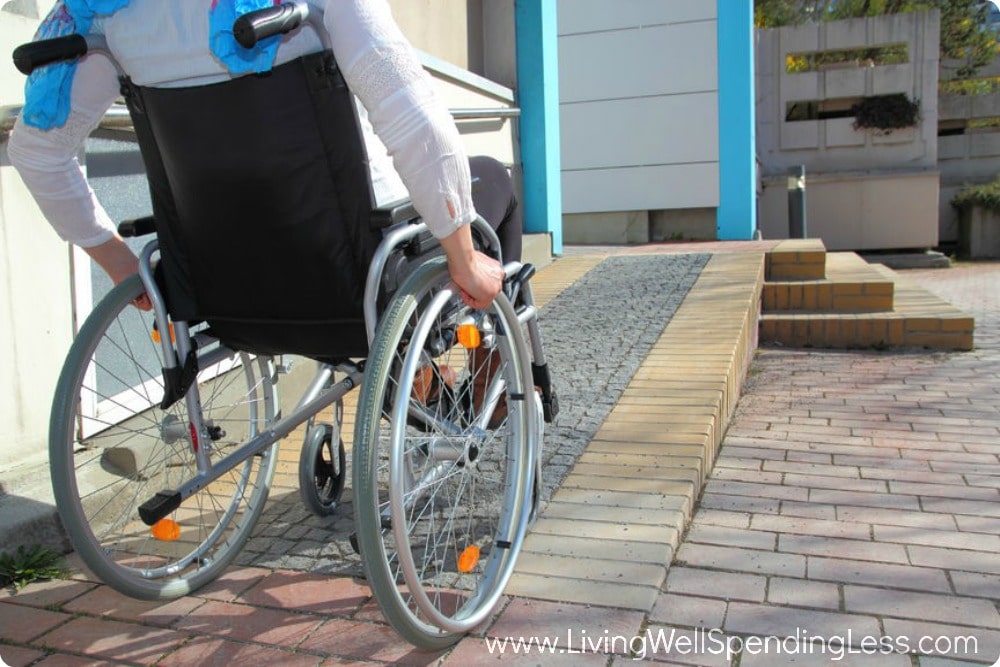 Disability
Disability insurance should cover 65% of your income and most employers offer disability coverage. It's often something that's overlooked, but one in seven workers will face a disability before retirement.
You should be sure your disability insurance is long-term. If you follow Dave Ramsey's Seven Baby Steps toward financial peace, you should have 3–6 months of expenses saved up, which would cover your needs in the case of a short-term or minor disability. It's the long-term scenarios that you should plan for. Most disabilities (90%!) are not covered by worker's comp or social security.
The effects of a disability can financially ruin a family if you're not properly prepared. Many workers facing disabilities can be out of work for three years or more. Consider what would happen to your family should they face an unforeseen accident or tragedy that leaves you unable to work.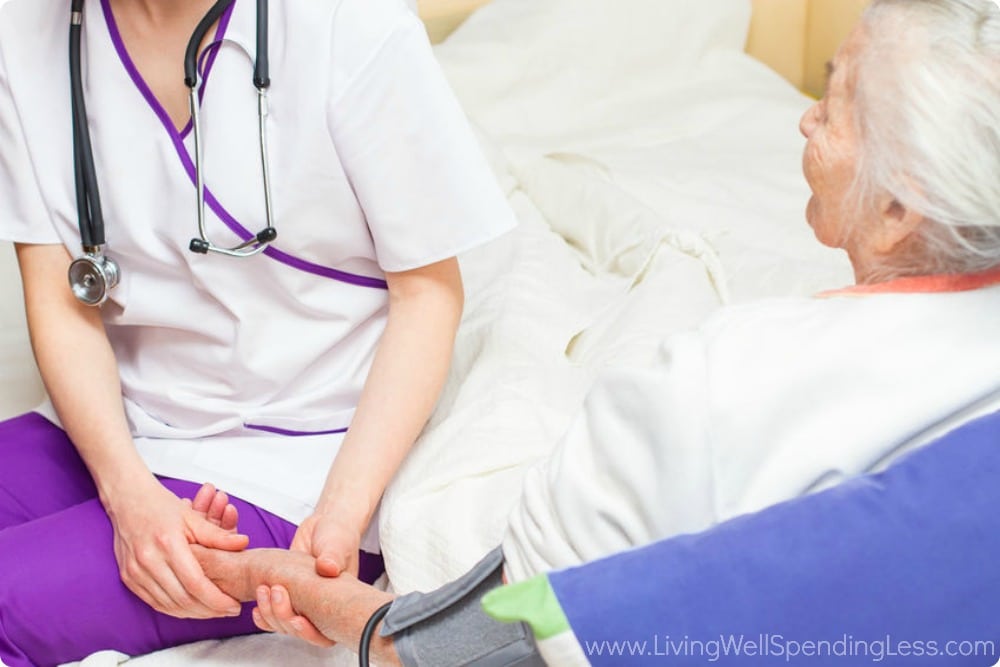 Long-Term Care
As a parent, long-term care is not necessarily something that's on any of our minds, but it's a necessity for anyone over age 60. If your parents cannot afford long-term care insurance, this may be something you want to consider.
Consider the scenario of a parent who is facing a condition like dementia, Alzheimer's or Parkinson's disease, and requires long-term care. This situation can quickly eat up your parents' retirement savings and even dip into your own savings and accounts. Those who qualify for Medicaid will receive some assistance, but it often leaves patients with limited options and plans for complete care.
As you near your 60s, long-term care should be on your horizon and part of your post-retirement financial plan. It's a way to make sure you don't financially burden your children or spouse and ensures you won't leave them unable to make ends meet.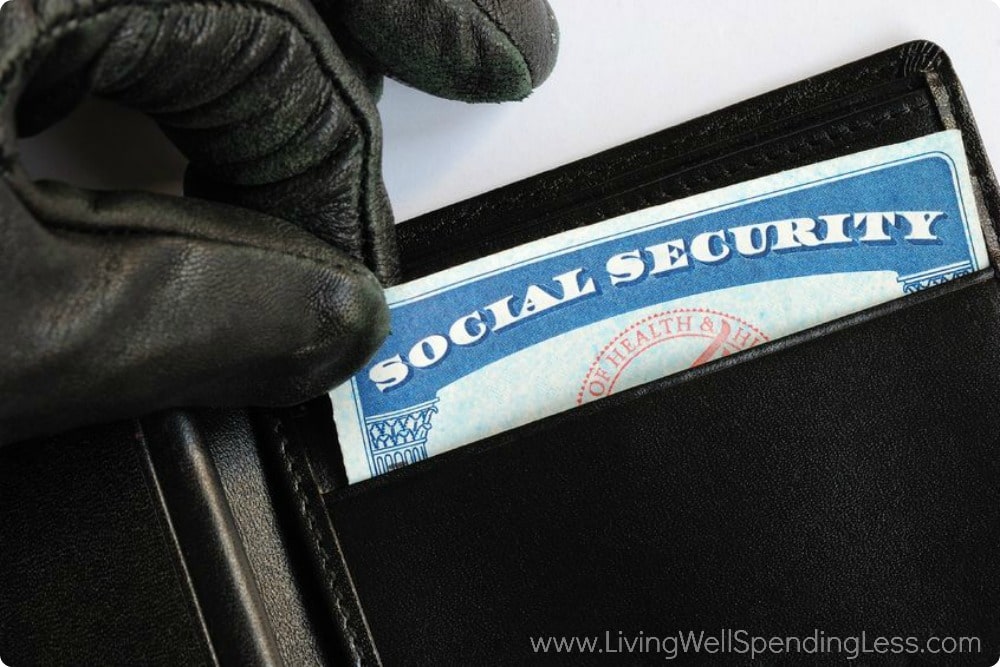 Identity Theft
If you've never faced the horror in dealing with having your identity stolen, then consider yourself very lucky. With data breaches on the rise among major retailers, it seems like everyone is at risk. Identity theft can cost you big-time in terms of time, money, effort, and just general headaches. In a worst-case scenario, identity theft can damage your credit and make recovery very difficult—even if you're an innocent victim.
Part of your insurance portfolio should include identity theft protection. You should be sure it includes an identity restoration service that can fix the damage and get your identity restored and safe once again. Teaching your family good identity-safety habits such as limiting your exposure online and protecting your passwords can help protect you as well, but should the worst happen, insurance will be a lifesaver.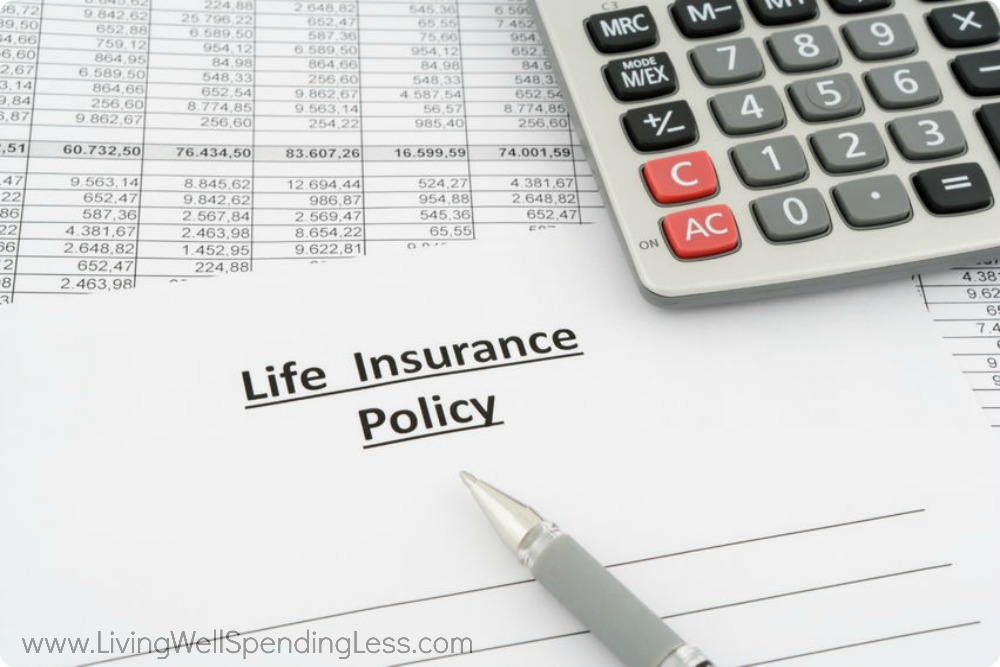 Life
Life insurance can be a little confusing. The general rule of thumb is you need term, not whole life. Cash value insurance can sound like a great way to invest and save money, but truth be told, it doesn't offer high returns at all and generally is a poor performing product.
Term life insurance, on the other hand, is a way to cover yourself until you're debt free and in a position to invest. It offers a way to help your spouse or children settle your estate and survive in relative comfort should something happen to you. Dave offers a calculator on his website to help you configure the amount of term insurance you need to cover your family in the worst-case scenario.
Term life insurance can help you cover burial costs and the costs of paying off your debt, plus further support of your family, particularly if you're the sole breadwinner.
Facing uncertain scenarios in life is always unsettling, but having the proper insurance coverage can ease your mind and allow you to sleep a little easier at night. Look into the faces of your children and think of all the ways you would love to keep them safe. Insurance is one of the most simple, practical, and logical ways to protect your loved ones.
This post was underwritten by Dave Ramsey's Endorsed Local Provider program. If it's time to evaluate your insurance policies (or maybe add one you don't have yet!), talk with the insurance agent in your area Dave recommends to give you top-quality service. It's free, and since these independent agents aren't tied to one company's insurance policies, they can search for a policy that gives you the best coverage for the best rate!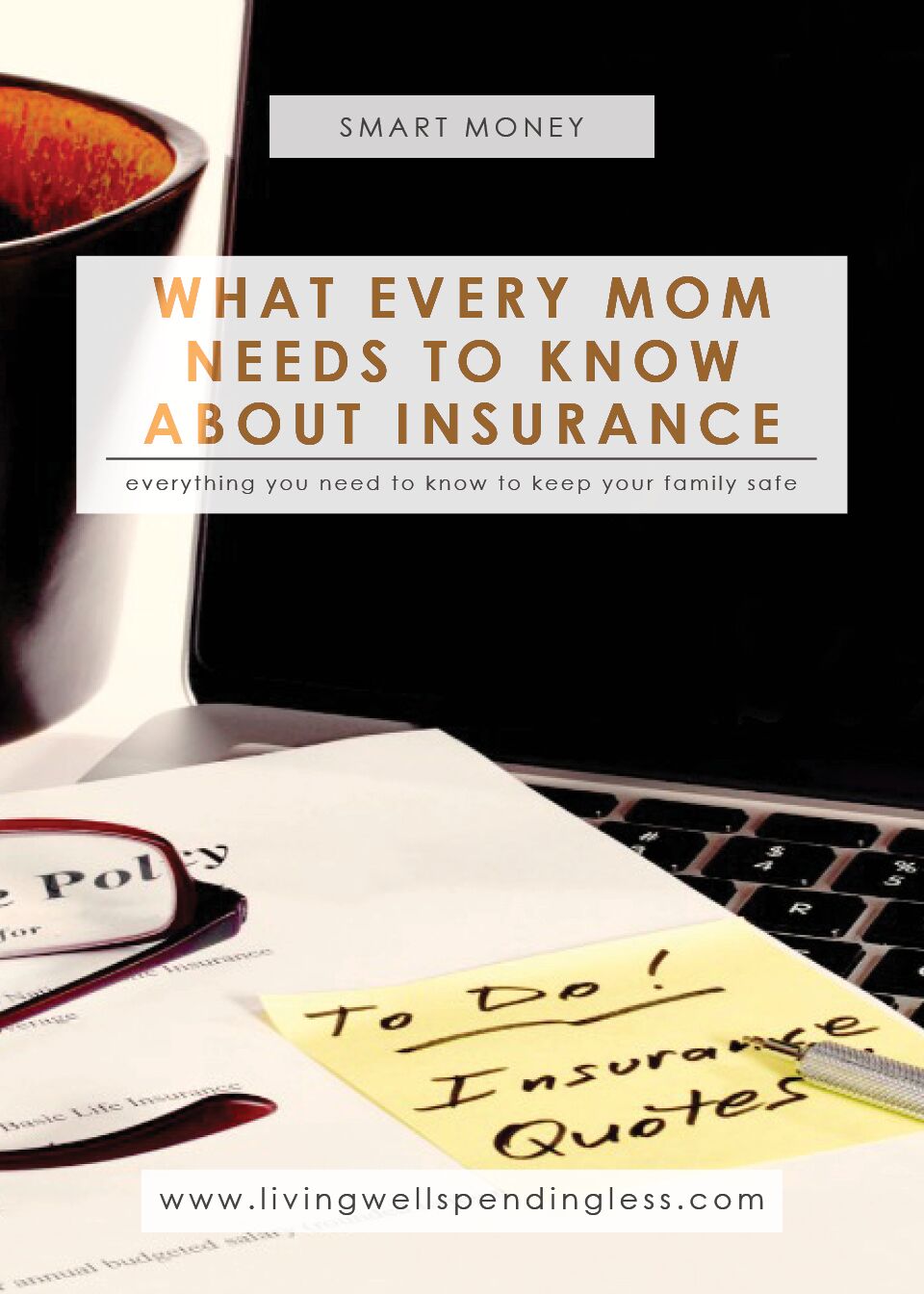 TAKE BACK CONTROL OF YOUR HOME LIFE
---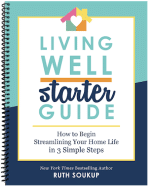 Ever feel like you just can't keep up? Our Living Well Starter Guide will show you how to start streamlining your life in just 3 simple steps. It's a game changer--get it free for a limited time!
If you love this resource, be sure to check out our digital library of helpful tools and resources for cleaning faster, taking control of your budget, organizing your schedule, and getting food on the table easier than ever before.