School's out and summer is here!
The days are long and warm…summer is the perfect time to make memories, spend time together, and have a great time outside with the family.
But summer can also be that sticky time of year that makes or breaks your financial plan. Special activities, vacations, backyard parties, and outdoor fun can add extra expenses—and fast. But don't worry! This month we'll be setting ourselves up for savings and success all summer long!
If you're following along in our Financial Plan for the Year series, each month we've attacked three simple action items to help keep everyone on track financially throughout the whole year. You can trace this series back to the beginning of the year—but the start of summer is a great time to begin, too!
Get your summer off to a great start by jumping on a few action items for June.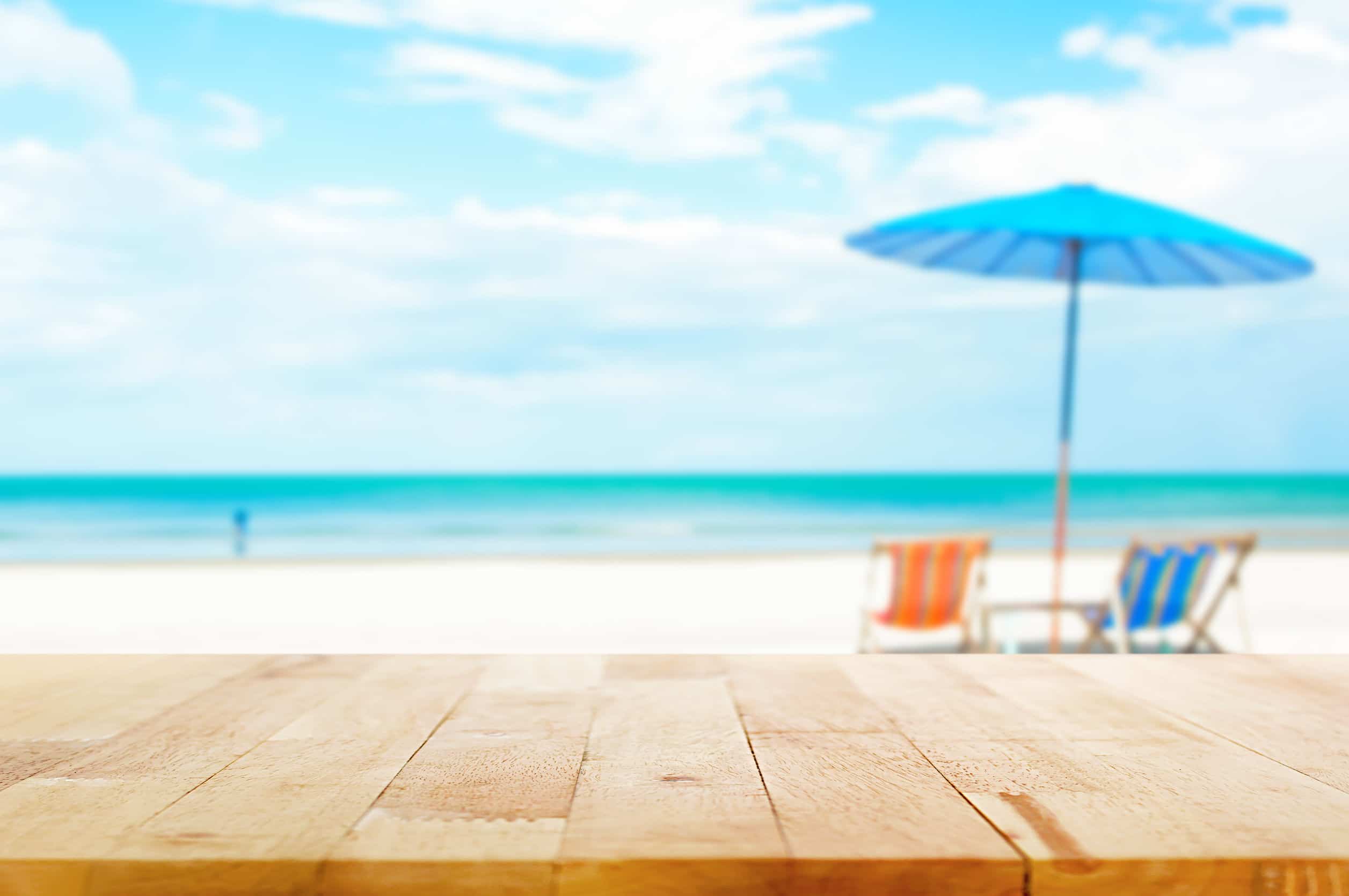 June: School's Out, Fun is In!
June is a great time to tackle financial plans. The year is only halfway through, so there's plenty of time to make progress during the second half (even if the first half has been slow going).
We all feel more motivated in the summer—we can walk outdoors and exercise, we're doing fun things and enjoying time with our family. Maybe you have a vacation on the horizon or you're celebrating a wedding, graduation or milestone.
Whatever your summer plans, you don't have to break the bank to enjoy the sun and fun! Get started on your financial plan for June!
Action Items for June:
Save on Vacation
Celebrate Smart
Start Tackling Debt
Before You Start: Quick Check-In
Take a look at your emergency fund and savings. Before you start to plan out summer activities and get-togethers, it helps to visit your budget to know where you stand. If you're working on your savings, paying down debt or working toward another financial goal, June is a great time to check in.
Once you've analyzed your budget, it's time to start on your financial plan for June! (New to budgeting? Download this free budget worksheet.)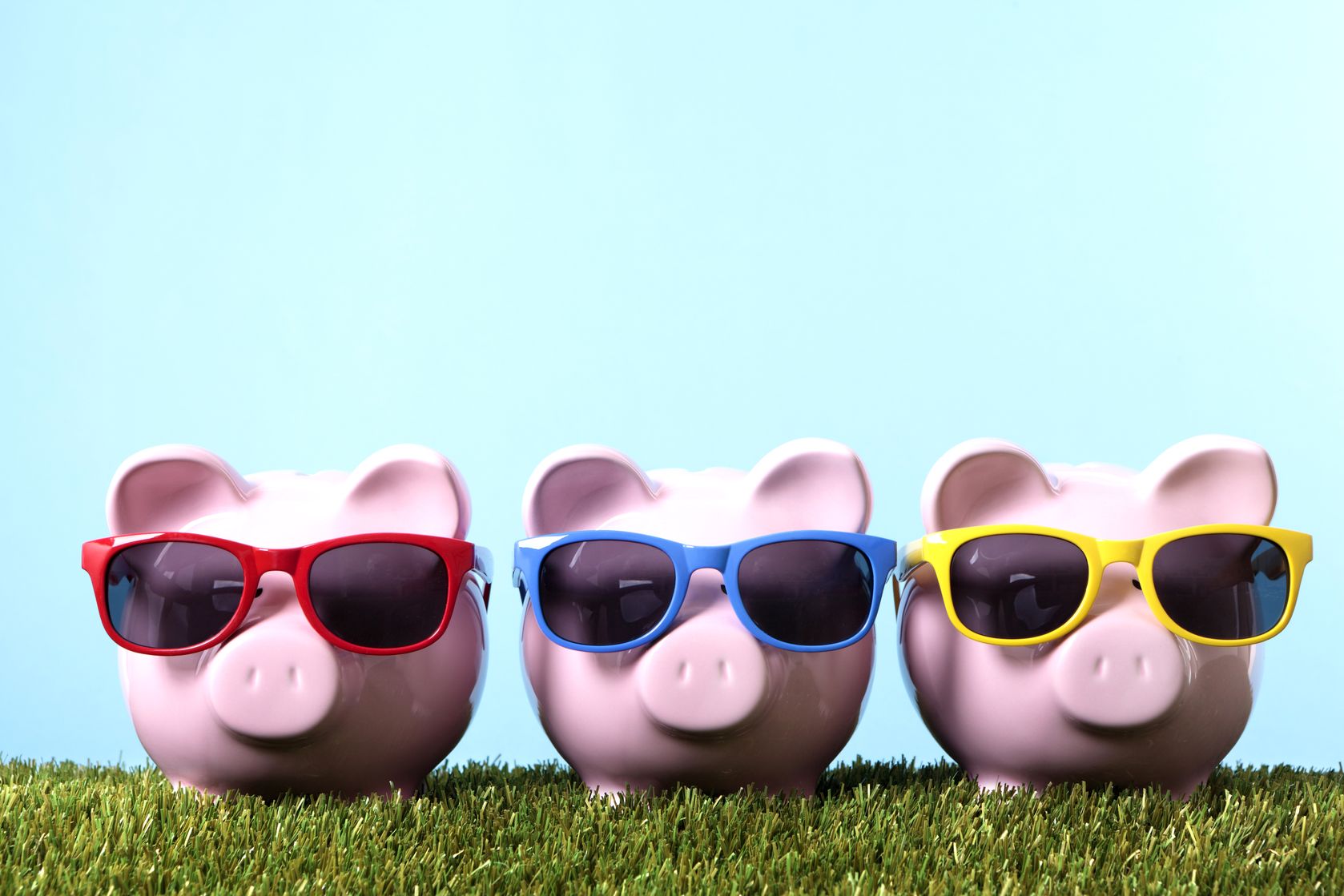 1. Save on Vacation
Whether you have a vacation planned or you're just going on a few local daytrips this year, there are plenty of ways to save on summer travel.
Transportation: If you're booking a flight, you can save money by cashing in any airline points you might have saved up or miles on credit cards. Book travel in advance (around two months) and aim for a Tuesday to get the best price. Avoid busy times and holiday weekends to maximize savings.
For ground transportation, a road trip can be a great option for cutting down on the costs of a trip. There are many ways to do it for less and it's a lot of fun. In fact, the joy really is in the journey. Plan out stops along the way and activities during your travel to make the trip part of your vacation.
If you'd like to earn money while you travel and you're leaving your car behind, try a car rental service that lets you "loan out" your car for a few days to visitors looking for wheels. Try Turo.com to learn more.
Accommodations: Speaking of renting items while you travel, listing your home on Airbnb can be a great way to earn money while you're away. Alternatively, Airbnb is also a great option to save on lodging when you're on vacation and looking for your own place to stay.
Big Vacations: If you have a big vacation planned, consider smart ways to save on trips to Disneyland or Disney World, cruises, and more. There are always ways to save, but the key is to do your research before you go. Pick less-busy times and off-season opportunities, and then use every trick and tip at your disposal.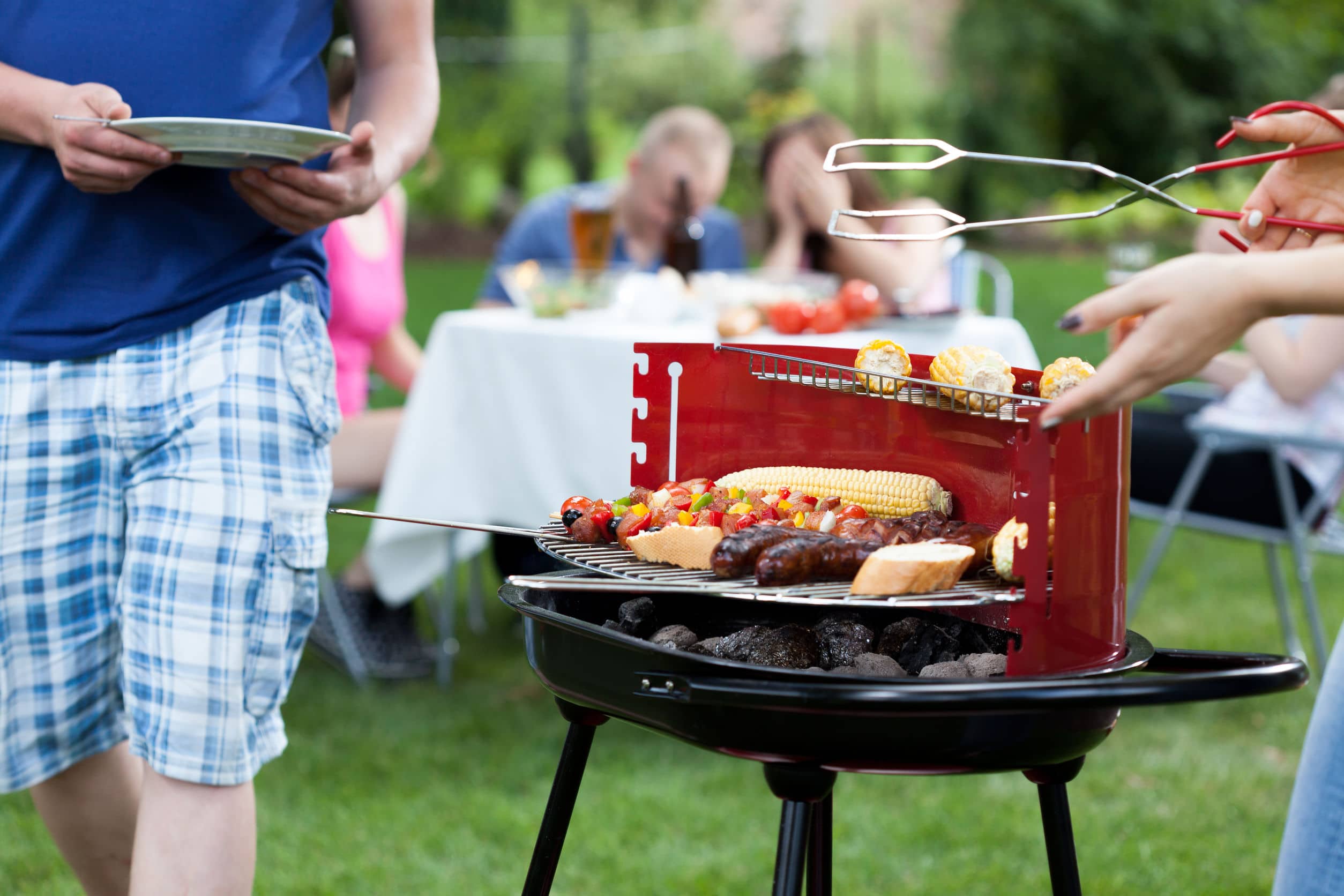 2. Celebrate Smart
Maybe it's just our family, but it seems like summer is prime birthday season. There are parties to go to, graduations and weddings to celebrate, and summer get-togethers everywhere. We also celebrate Father's Day in June.
There are tons of ways to celebrate without spending. Give experiences over gifts and look for meaningful ways to celebrate milestones like graduations and birthdays. Giving photos, writing letters, and offering to take the guest of honor out for a special activity that you'll both enjoy is much more meaningful than another knickknack, toy, or more "stuff."
It can be a challenge to shift our thinking from giving gifts to giving experiences, but experiences are so much more meaningful.
Ideas for Giving Experiences Over Gifts
Letters, cards and heartfelt messages
Photos, collages and photo books of special times together
One-on-one activities—slumber parties, trips to the park, camping trips and hikes
Help with moving or assistance with yardwork or household jobs
Lessons—passing on a skill, a favorite recipe, or creating something special together
These are just a few ideas, but get creative and celebrate important days with meaning rather than by buying more stuff.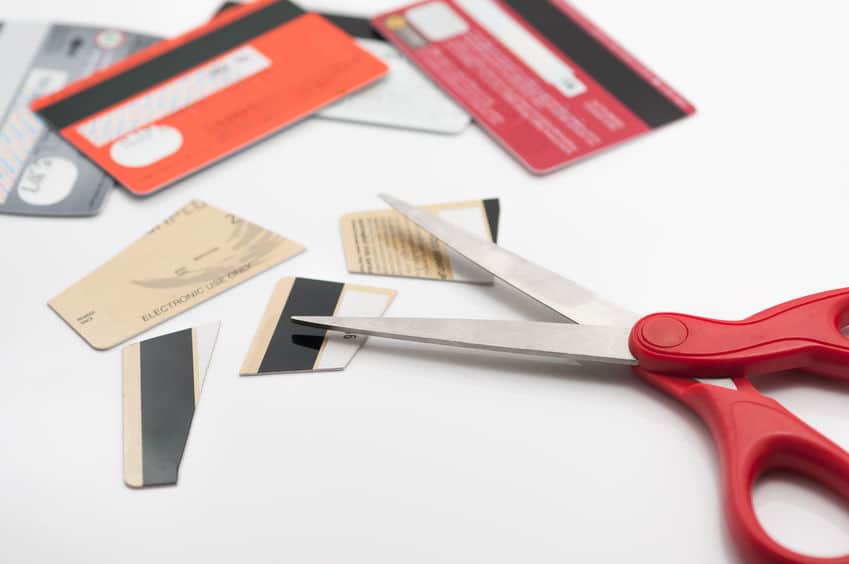 3. Start Tackling Debt
In the summer, worrying about debt might not be the most exciting topic, but it's a great time to think about it because our schedules are sometimes a little lighter. The year is halfway over, and it's time to make some progress.
If you're ready to tackle debt, make a commitment to stop adding to it. This means cut out credit card spending (yes, even on summer vacation), and then take a look at your budget.
The first step in tackling debt is to save up an emergency fund. If you started at the beginning of the year, you might be very close to your goal by now. Having $1,000 tucked away in emergency-only savings can help you address any emergencies that might come along and derail your progress.
If you have that savings cushion, start tackling your smallest debt first. Add up all of your minimum payments and subtract them from the maximum amount you can afford to put toward your debt payoff each month. That "extra" amount is going toward the smallest debt.
Once the smallest debt is paid, take that payment (including the "extra") and pay it all toward the next smallest debt, and so on. Soon you'll be seeing real, fast progress in becoming debt-free. If you're ready to start making serious headway on your outstanding debts, this "snowball method" is the fastest way to see it happen.
Once you're committed to paying off your debt, the biggest challenge is to stop taking on any additional debts. Hide the credit card (or even cut it up) and implement a "wait period" for major purchases. Hold yourself accountable or enlist a friend (or your spouse) to check in with you all summer long.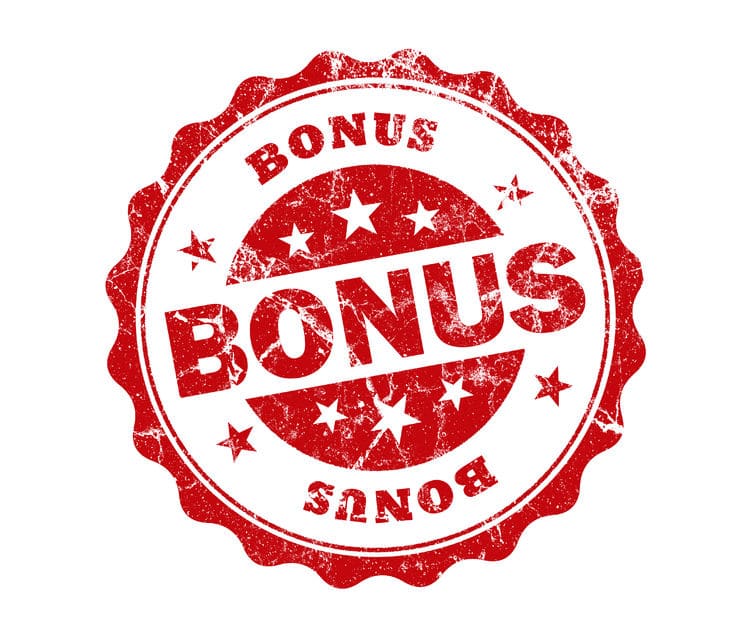 Bonus: Best Purchases in June
With wedding season in full force, watch for deals on dishes and household items. Formal wear also gets discounted in June—leftover from the end of prom season, spring, graduation celebrations, and of course wedding attire. If you're looking for formal wear it's a great time to buy.
Watch for discounts on power tools and yard tools (like mowers, weed whackers and such). Father's Day often leads to many sales, so following the holiday, many "dad" items will start to clear out.
Gyms are often experiencing slow season at this time. People are exercising outdoors and we're well past the New Year, so you can find amazing deals. Watch for exercise equipment as well, for the same reason.
Swimwear is usually on sale starting in June and there's still plenty of time to wear it during the summer. If you decide to take a tropical vacation with your suit, storm season has begun, so resorts often have excellent deals to get travelers to brave the risk. (Just be sure to look at cancellation policies at resorts just in case!)
Summer is here and it's a great time to have fun and get outdoors. Follow these great ways to save this summer and you'll be on your way to a year of financial success!
TAKE BACK CONTROL OF YOUR HOME LIFE
---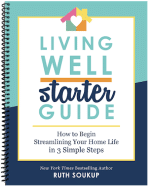 Ever feel like you just can't keep up? Our Living Well Starter Guide will show you how to start streamlining your life in just 3 simple steps. It's a game changer--get it free for a limited time!
If you love this resource, be sure to check out our digital library of helpful tools and resources for cleaning faster, taking control of your budget, organizing your schedule, and getting food on the table easier than ever before.