I know sometimes we can feel like technology has invaded our lives and just trying to keep track of it all can be overwhelming. There are new apps and gadgets coming on the market daily and most of the time you haven't even figured out how to operate the ones you've already got. However, I promise you that it is possible to tame all this technology and make it work for you. We've even done the hard part for you and identified 5 tech tools to simplify your life that really will save you time, money and headaches.
Organizing
Does attempting to stay on top of your family's busy schedule make you want to pull your hair out? A few months ago, my husband walked into our kitchen to find me sitting at the table in tears. I just couldn't seem to find a way to keep him and I on the same page and working together when it came to our daily calendar. It felt like we kept missing appointments, practices and other important events. I was constantly apologizing for one oversight or another.
It was at this point that he and I discovered the family organizer Cozi. I consider this command central for my family now. It includes a calendar that you can color code for each family member and then share across devices, plus for all those family members with their own email account it will send out a weekly agenda. You can easily set reminders, keep track of to do lists and kids chores, as well as plan meals with shopping lists (and even store the recipes). Oh, and an added bonus is the app is FREE!! There is an upgraded version, but for most families, it isn't a necessity.
Just a little bonus tech tool here: If you want to take your life organization to the next level and especially if you want to eliminate all the paper in your life, take a look at Evernote. It's a little more "techie" and has a small learning curve, but it's extremely loyal and growing fanbase indicate that it's got something special going on.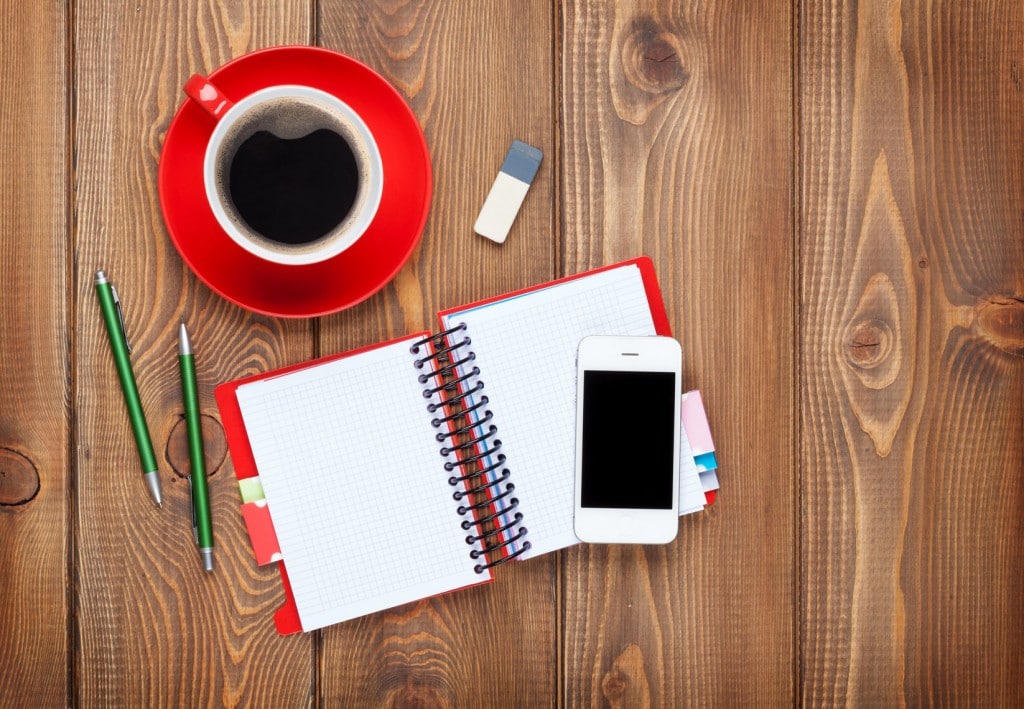 Backing-Up
Today, many of us have essential parts of our lives stored on computers. Everything from all our personal contacts, to our cherished family photos and even important documents. So, it's terrifying to think we could lose all of it in just a moment if our hard drives crash or our computers become infected with malware.
Despite the very well known risks, few people actually safely back up all the data they keep on their computers. Why?Mostly because they don't know where to start and it seems overwhelming. However, I'm here to reassure you that it is easy, and although it requires a small investment, it's more than worth living worry free knowing all your electronic data is safe and sound.
To protect computer files and your precious family photos, Crash Plan is considered best in class by many leaders in the tech industry, partially because it is about the easiest back up tool you can find. Made specifically for the everyday person, this affordable and highly secure cloud based solution offers unlimited storage for as little as $5 a month. All you have to do is install some software (they walk you through it, easy peasy) and you're good to go. There is even a handy app that you can use to access backed up files from your smart phone when you're away from home and don't have your computer with you.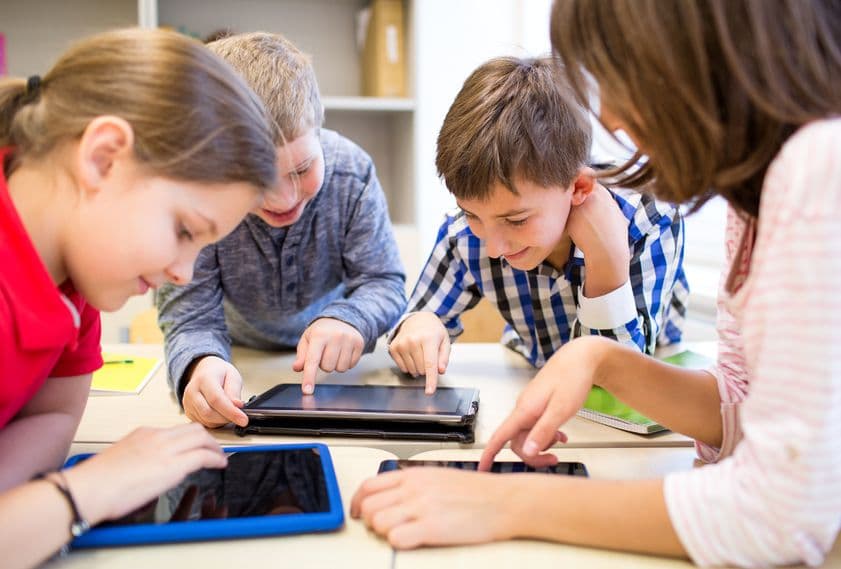 Kids and Technology
All of today's technology probably poses the biggest problems for parents as we attempt to manage our kids use of technology and their online activities. We want them safe, but we can't hover over them every second. Plus, it can be really frustrating trying to keep their tech time balanced with other activities. Luckily there is software and a whole host of apps to make our job as the tech police less stressful.
Net Nanny has been a leader in the area of parental control software earning a Gold and Excellence Award from Top Ten Reviews for 9 years in a row. Parents have the power with this tool to limit types of websites that are inappropriate for children such as gambling and pornography and provides an activity report of what children have been accessing online. Other capabilities include the ability to set time deadlines, remote access to make changes from a smartphone, and it can even mask swear words. It has a yearly price tag of $39.99 (but there often specials offering it for less), which is a small price to pay for peace of mind.
Managing the amount of time spent using technology can be an endless struggle between parents and children. The Screen Time App empowers parents by helping them track and place time limits on tech usage, block games and apps at certain times of day and it even has a feature where kids can earn extra screen time for good behavior or completing chores.
Perhaps you have an older child who has earned the privilege of having their own cell phone, but you still want to keep an eye on them. My Mobile Watchdog gives you the power to monitor your child's smartphone use including text messages, pictures and contact history and provides the ability to block websites and turns off apps during homework, meal time or at night when they should be sleeping. Oh, and should they decide to ignore your texts and phone calls, the handy app Ignore No More lets you lock down their phone until they return your messages.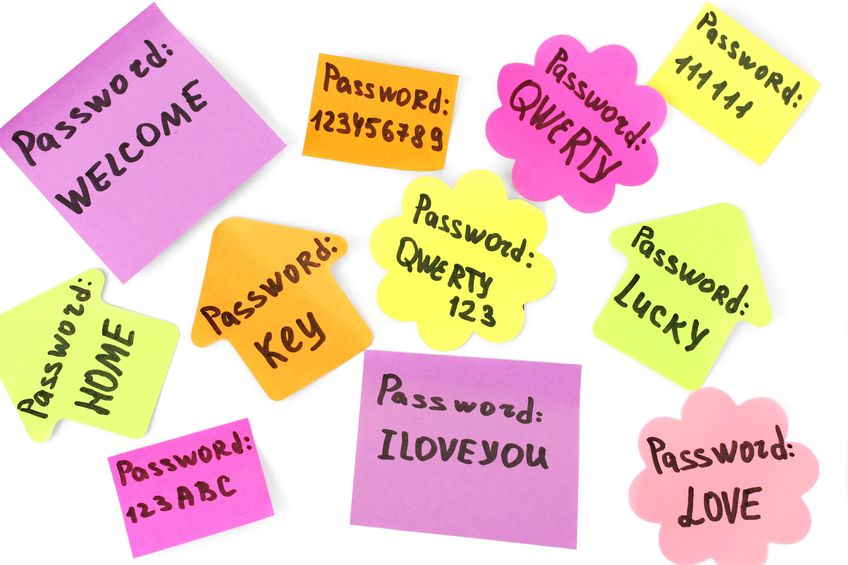 Passwords
These days it seems like we're setting up a new password for something almost daily. There are passwords for your email, social media accounts, bank accounts, online retailers, rewards programs, even our children's school information. Trying to keep track of them all can be a major source of frustration. As a result, even though we know it isn't a good idea to use the same password for everything, many of us are still guilty of it.
Now you can keep your personal and financial online information more secure by creating unique passwords, but without having to remember them all. 1Password is an industry leader in password solution programs that is compatible with most computers and smartphones. Basically, the program works as your memory by storing all your passwords, but allowing you to use just one master password to login to everything. It will also securely store personal information like your address, social security number and credit card numbers and then will autofill forms for you saving you time and keep your privacy guarded. A single license costs $49.99 but covers a lifetime of use. There are also bundle deals if you want to use 1Password on multiple devices.
Charge on the Go
Whether we like it or not, our devices have become an indispensable part of how we function every day. We use them all day long for any number of critical tasks as well as to stay in touch with our spouses, children and friends. As a result, we're often depleting our batteries before the day is done. If this happens somewhere that re-charging is accessible, no problem, but what happens when your phone dies in the middle of your child's field trip to the local theme park (yes, this has happened to me) or at a conference and all the plugs are taken.
Portable chargers have become an easy and inexpensive solution to help us out in a pinch. Not much bigger than a tube of lipstick, you can fully recharge your phone with the juice from one of these handy gadgets. You can find them at just about any Target, Walmart or drugstore these days for under $15 or check Amazon.com and you might be able to pick one up on special for just $5 or $6. Just make sure you get one that is a minimum of 3200 mAh.
While I can't solve all your technology troubles, I hope that these 5 tech tools will truly help you to calm a little of the everyday crazy. We don't have to let technology run our lives, instead we can use it to our advantage by simplifying everyday challenges.
Kira Lewis and Michelle Myers are a blogging duo atSunshineandHurricanes.com. Their blog promotes smart parenting with purpose and intends to provide useful resources for parents who want to raise children with strong values, common sense and the life skills necessary to become successful adults. Readers will find a diverse range of parenting topics, but specializes on issues specifically faced by parents with school aged children.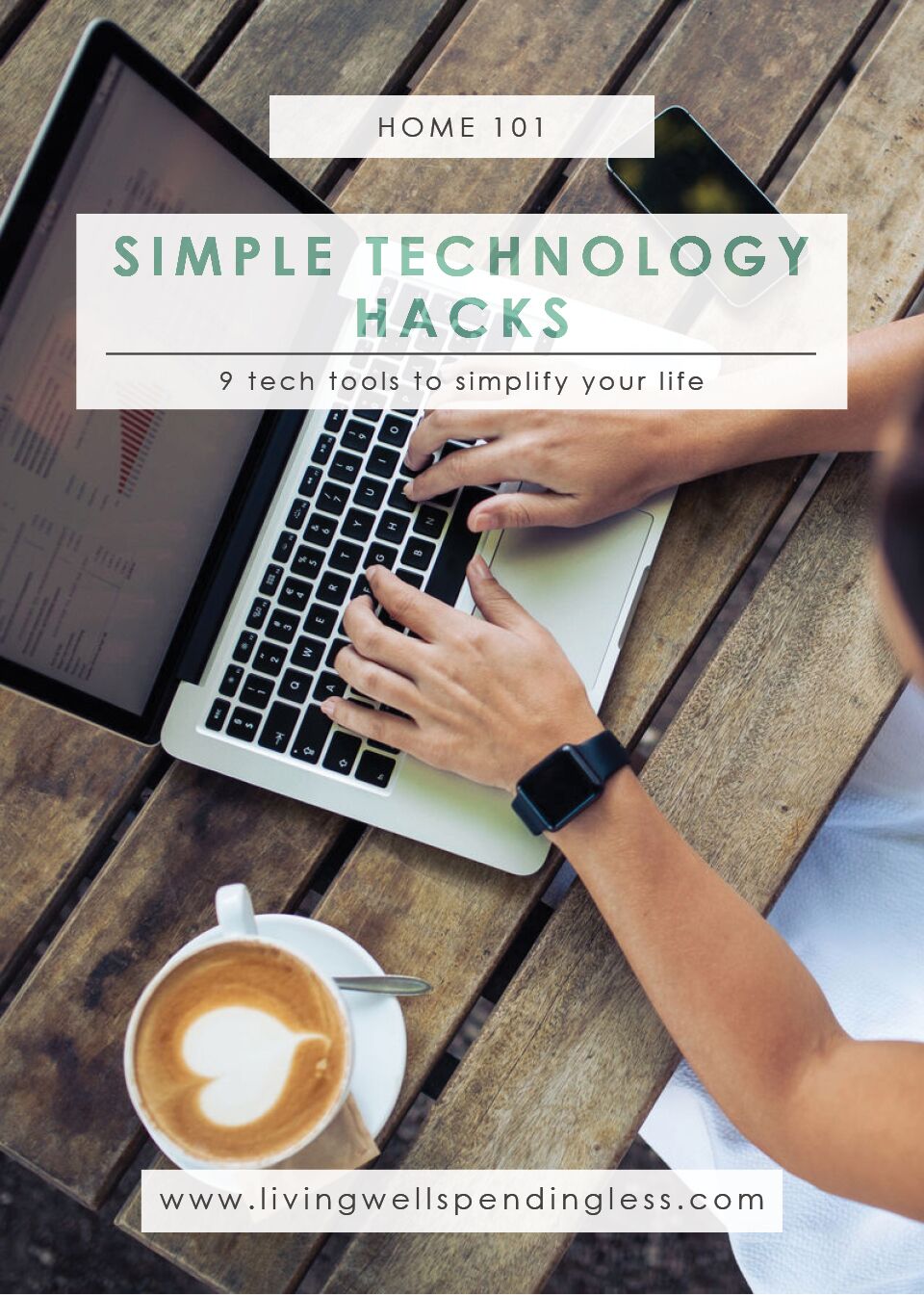 TAKE BACK CONTROL OF YOUR HOME LIFE
---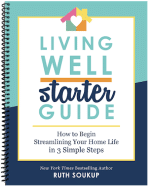 Ever feel like you just can't keep up? Our Living Well Starter Guide will show you how to start streamlining your life in just 3 simple steps. It's a game changer--get it free for a limited time!
If you love this resource, be sure to check out our digital library of helpful tools and resources for cleaning faster, taking control of your budget, organizing your schedule, and getting food on the table easier than ever before.