Have you ever wondered how you can make money while you stay at home with your kids? Believe it or not, there are a few ways to accomplish this and not get sucked into a scam. In fact, Ruth wrote a post about this very topic not too long ago, called 15 Smart Ways to Earn Money at Home.
I was personally inspired to look for a way to work from home by my friend Shannon, who successfully works from home knitting the cutest baby and kids hats with four kiddos – three of which are home with her all day long. I don't have the crafting skills personally, so I needed to figure out how else I could utilize my skill-set to accomplish this. Since it can be hard to determine what's legitimate and what's a scam online, I wanted to share with you my experience of what's worked well for me.
My Journey into Freelance Writing
Freelance writing is a legitimate and viable way to make either a part or full-time income online. You can work from home and make a decent living using your innate writing abilities. But how do you get started?
I started looking into the world of freelance writing in April of last year. It started out as my side-hustle (as I assessed its viability to support my family) and is now my full-time gig. My husband is a SAHD and I'm the breadwinner – I'm highly motivated to get and keep well-paying clients!
I'm here to share my journey – what worked for me – as I broke into the freelance writing game last year. Here are five steps to help you get started making money from home as a freelance writer today.
1. Determine Your Writing Niches
It's important to determine what you're interested in writing about in the beginning. Determining 2-3 main niches (writing topics) will give you a focus as you later look for jobs or guest posting opportunities.
How do you go about this? It's best to consider what you currently have going for you. Here's are a few questions to get you started.
What is your professional experience?
What is your educational experience?
What are your interests/hobbies?
What organizations do you belong to?
When I started thinking about my niches, personal finance and nutrition/health and fitness immediately came to mind. I spent the last decade as a financial advisor, which made this a good fit for my primary niche. Health and fitness topics interest me – if you ask my husband, it makes for a lot of my conversation topics! This became my secondary niche or focus.
If you check out my Hire Me page, you'll also see that I highlight some additional areas, copywriting being one of my most favorite. One could argue this is a writing type vs. a writing niche, but either way it's one of my focuses. I also write about freelancing (this post being a great example) and parenting/lifestyle topics.
I don't limit myself to just these areas, but I do feature them on my website for a reason. These are the types of writing jobs that I'd like clients to seek me out for and I have samples to back them up.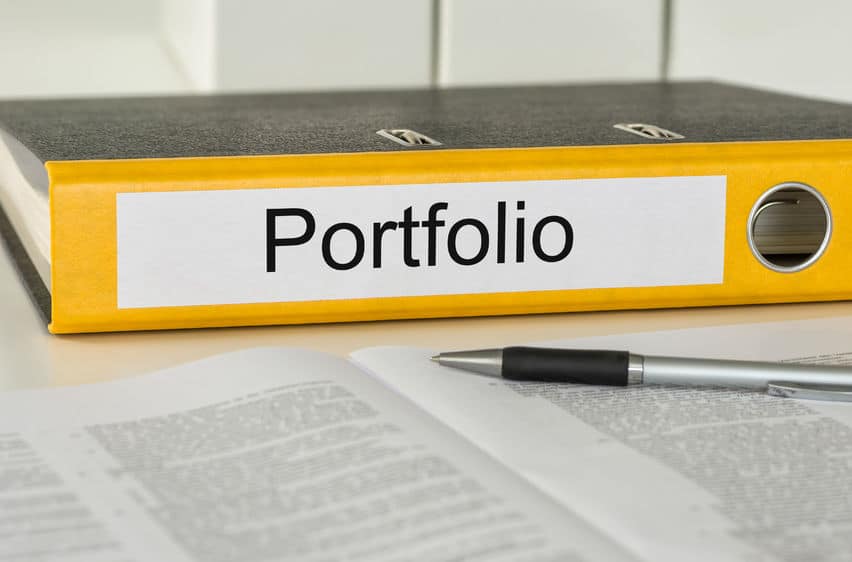 2. Start Acquiring Samples
You can acquire writing samples by publishing posts on your own blog, by guest posting on other people's blogs or by securing unpaid writing gigs. I started with all three. I launched my own website (see more on this in step three) and started writing what I considered "businessy" type topics in the beginning. I hadn't finalized my niches at this point (or the main theme of my website), but I wanted to have content to refer potential clients to, that represented my writing style and skill-set.
I also asked around for guest posting opportunities. If you know of people in your sphere of influence that have blogs, ask them if they'd let you guest post. Are you a part of any social media groups or forums where you could ask if anyone's looking for guest post submissions? Both of these avenues worked well for me.
Lastly, don't shy away from writing for free (gaining a regular unpaid contributorship) in the beginning. I did this (at one point I was writing for free for four different outlets) and I still do for two websites.
One of them is the Huffington Post. I was able to secure this opportunity after responding to an online ad they had looking for new contributors. It's been a great sample for my portfolio, as the name is instantly recognizable.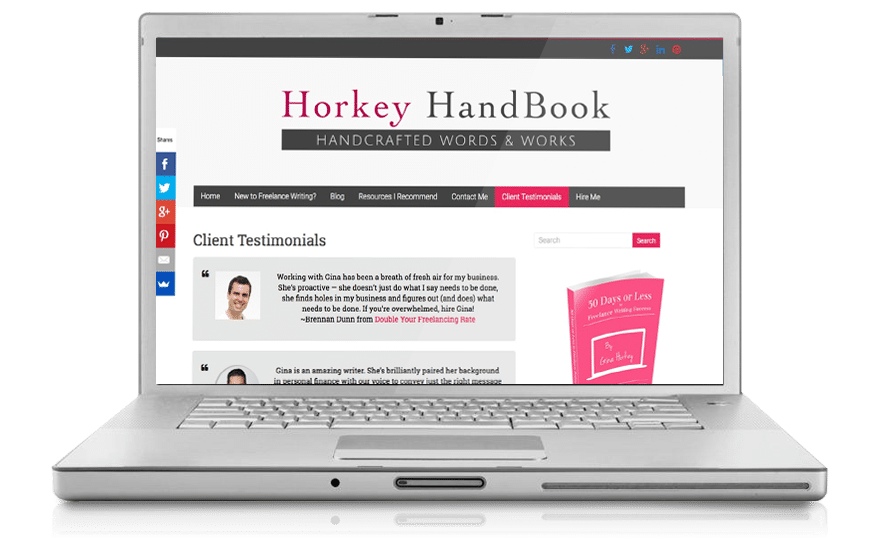 3. Establish a Web Home Base
You don't have to have your own website to be a freelance writer. I think eventually you'll want to as you continue to build your business, but there are many successful writers that don't.
You do need a place to display your samples and refer clients to however. In addition to your own website, you could also display samples on your own Professional Writing Pinterest board or establish a Contently profile.
Both Pinterest or Contently could be the primary place or an additional way that you display your writing portfolio. Personally, I have my Hire Me page and a Pinterest portfolio (both links are above).
My Hire Me page has some samples, but also walks a client through what I have to offer them. My Pinterest board houses all of my samples and allows my content to be seen by almost anyone, with the additional perk of being able to be re-pinned by others as well.
If you're just getting started and unsure of setting up your own website, I'd go with either a Pinterest board or Contently profile. Both are free and easy to use. I don't have a Contently profile (I don't need another portfolio or place to update), but I have gotten lots of compliments on my Pinterest board.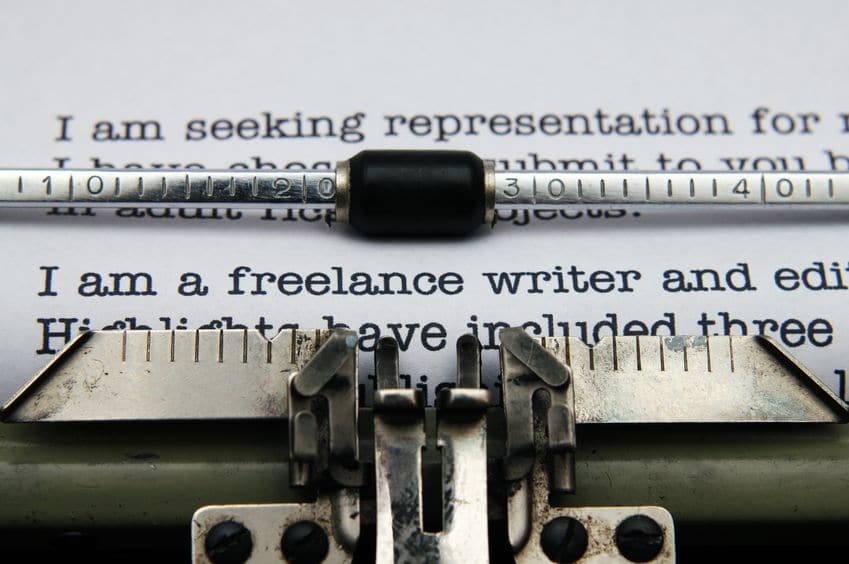 4. Develop a Pitch
I've found that it works best to have a templated pitch ready in your email drafts folder. That way you can tweak it to accommodate whatever writing job you're applying for quickly. Having it ready allows you to pitch more jobs too!
My first pitch was rather awful and that was after I had taken a course! It was short and sweet, which was nice, but didn't include any links to my work. That's kind of important, no?
Since then, my pitch has gone through dozens of revisions. I've continued to learn what other people are doing that's working and also can tell whether my current version is converting well or not after trying it for a bit. Another reason that your pitch would continuously go through revisions, is that over time you'll have better and better samples to display.
I really like my current pitch and it's been converting well, which helps. Here are a few tips to keep in mind as you create yours:
Keep it short and sweet. Include enough information, but not too much. You want people to read it after all!
Show some personality. Enough to be memorable, but not too much where you sound unprofessional.
Accurately display your experience. Have you been blogging for awhile (it doesn't matter if it's socially or professionally)? I list that I've been blogging since 2010, which is true – it just wasn't for money! But it sounds good.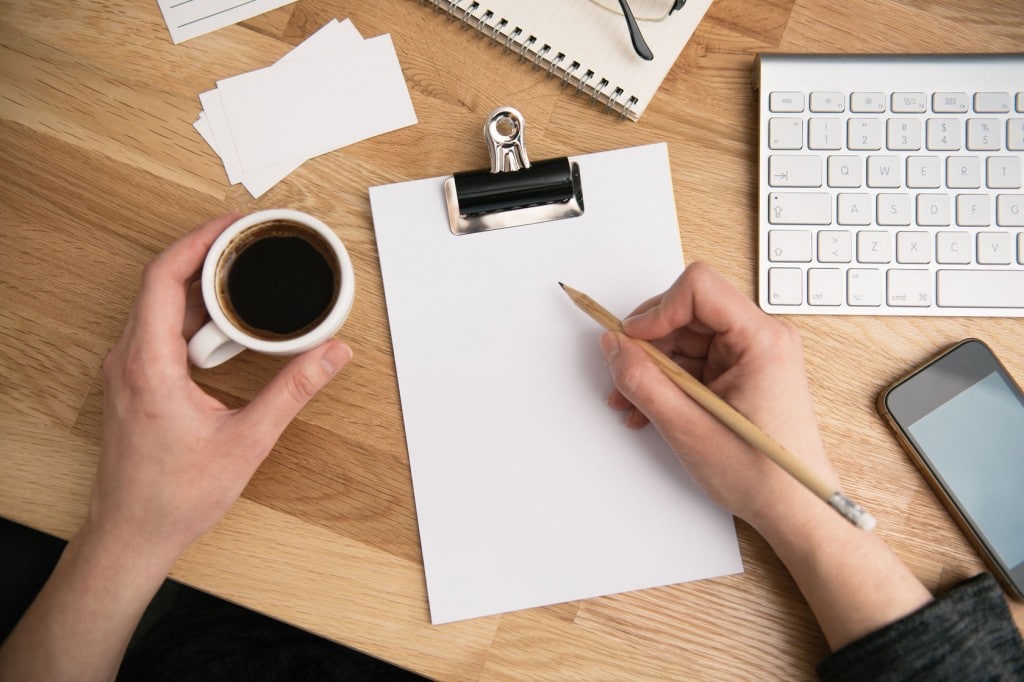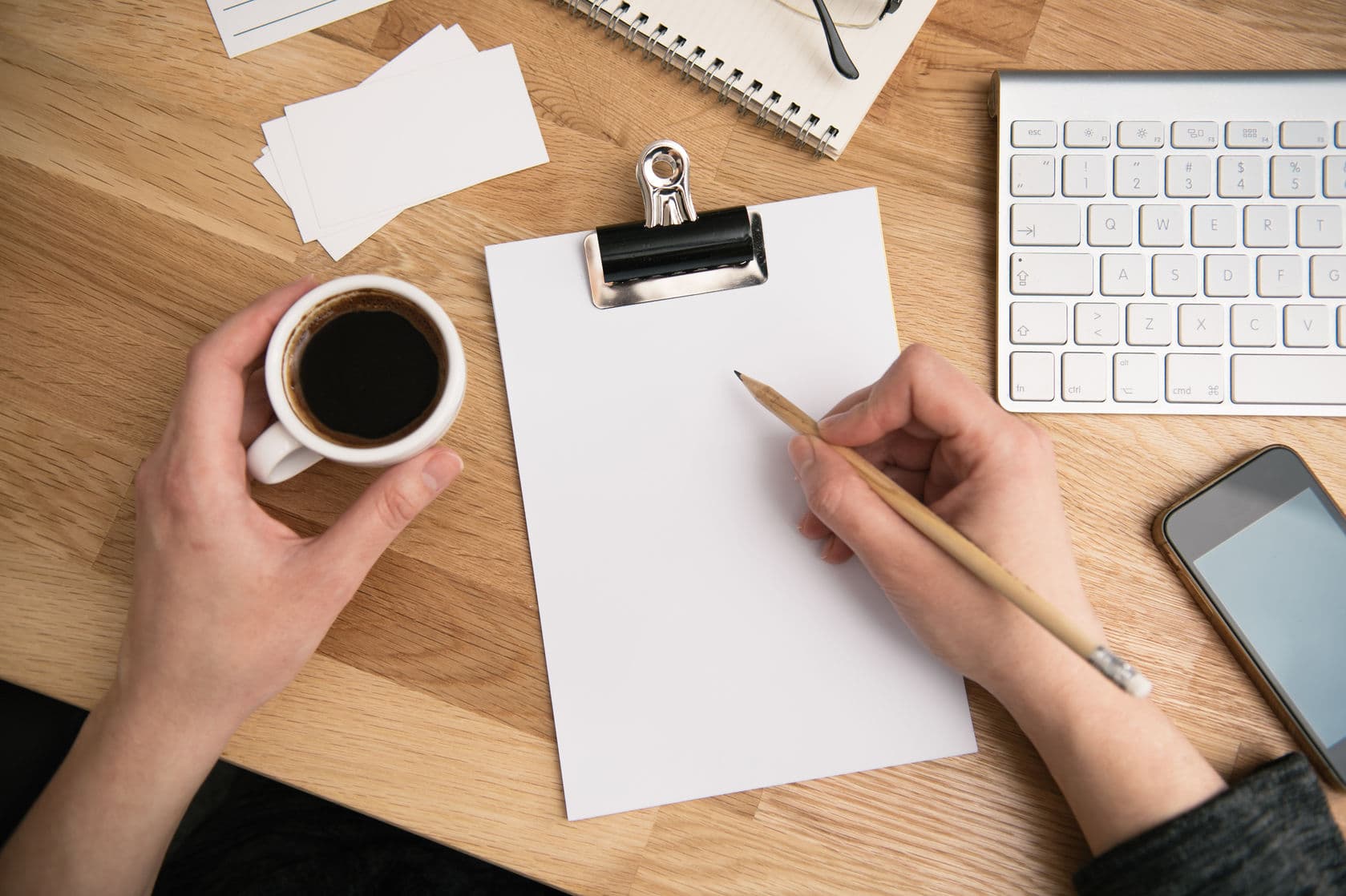 5. Pitch, Pitch, Pitch
Securing writing gigs is really just a numbers game. The more you put yourself out there, the higher your odds of success.
One of the BEST things I did early on was adopt the mindset of a man. I had read somewhere that men will apply for jobs that they are roughly 60% qualified for, whereas women needed to be virtually 100% qualified or they won't apply.
If you're female, my advice to you is to also think like a man and apply for writing jobs that you are even remotely interested in or qualified for. You never know what you'll get, what will pay well or where that opportunity can lead!
Determine how many jobs you're willing to apply for on a daily or weekly basis and be consistent. Even though my client roster is almost full at the moment, I still apply for 5-10 new jobs on a weekly basis. Client attrition is normal and not all jobs are going to be long-term. I want to keep my marketing efforts going strong and be selective about the new clients that I take on, rather than letting my lead pipeline dry up!
Making money as a freelance writer from the comforts of your own home is totally doable – I'm proof! If you're just getting your feet wet, start by figuring out what you want to write about and trying to secure some samples. Then figure out where you're going to display them.
Use these samples when you draft your pitch and keep a sample pitch email as a draft in your email. Lastly, pitch, pitch, pitch. Determine how many pitches you can realistically send out per day or week and go for it.
This is just the tip of the iceberg when it comes to starting a successful freelance writing business, but it's enough to get started. Good luck!
Gina Horkey is a writer, with a background in personal finance. She also offers editing, virtual assistance and business coaching services and recently launched a course, called 30 Days or Less to Freelance Writing Success for aspiring writers for the web. In June of 2015, she plans to be writing and traveling around the US in an RV, young family of four in tow! Please stop by Horkey HandBook and say hello!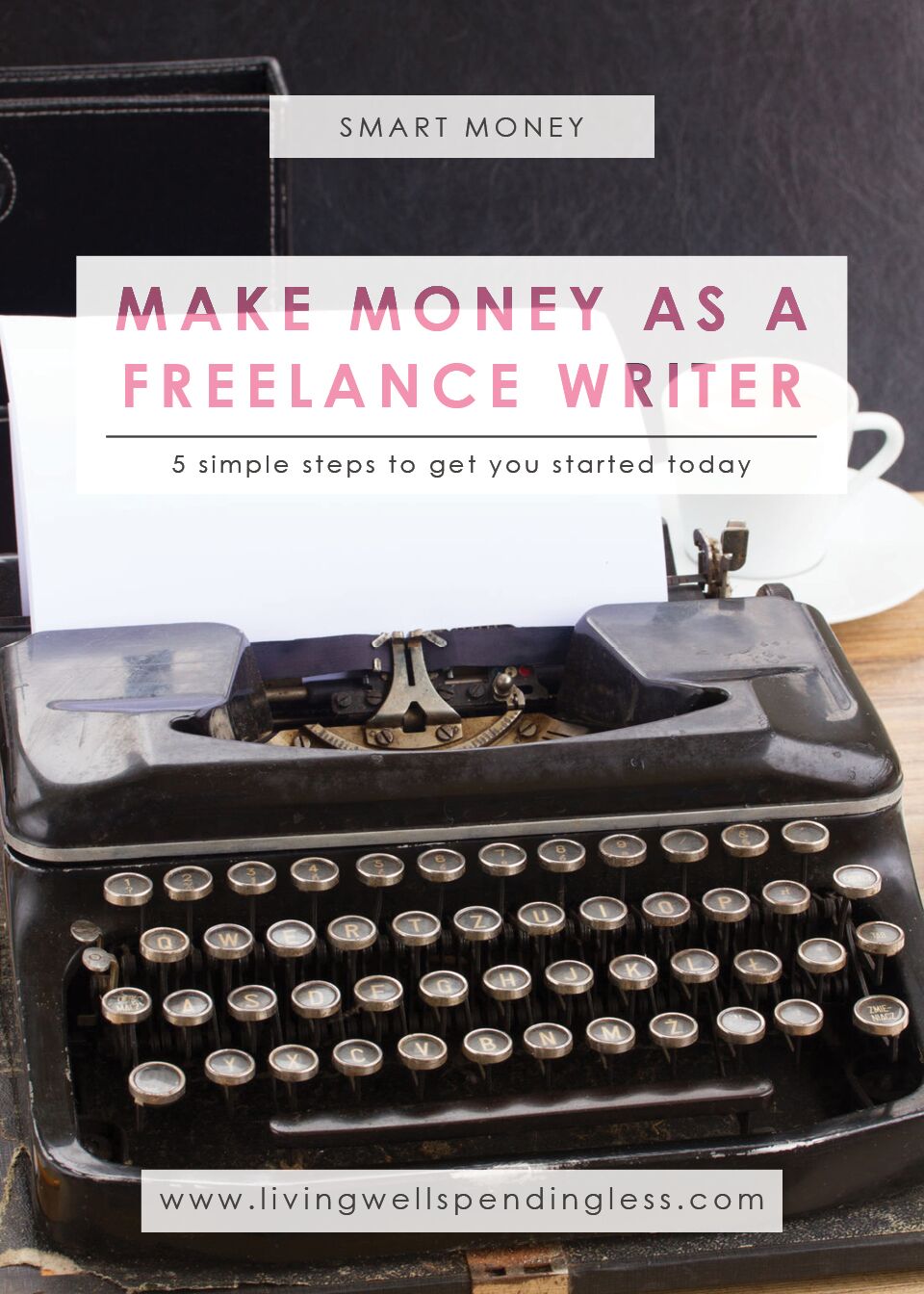 TAKE BACK CONTROL OF YOUR HOME LIFE
---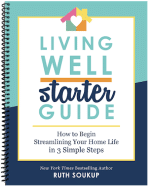 Ever feel like you just can't keep up? Our Living Well Starter Guide will show you how to start streamlining your life in just 3 simple steps. It's a game changer--get it free for a limited time!
If you love this resource, be sure to check out our digital library of helpful tools and resources for cleaning faster, taking control of your budget, organizing your schedule, and getting food on the table easier than ever before.