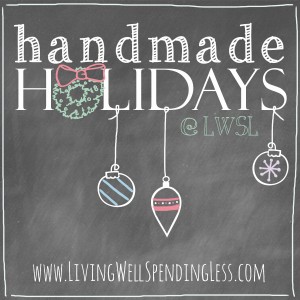 This year I am beyond thrilled to introduce you to a revamped series here at LWSL called Handmade Holidays!  In past years I have shared my own holiday gift ideas, but this year I thought it would be fun to get some inspiration elsewhere. I asked eight of my favorite up-and-coming bloggers to share a simple and frugal handmade gift idea. I was so blown away by all the amazing ideas they came up with, and I think you will be too. Each Monday, from now until Christmas, one of these talented women will be sharing their gift idea. Please be sure to welcome them here to LWSL, and to take the time to check out their blogs. You will be so glad you did!
*   *   *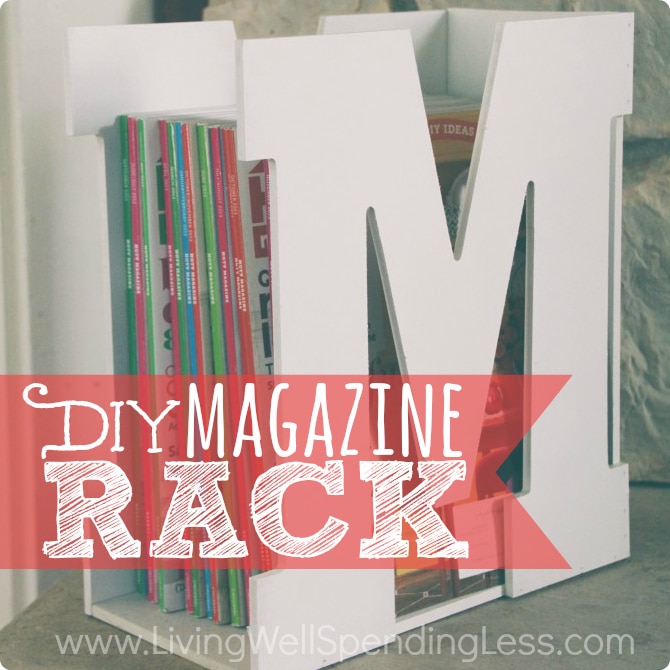 This is a guest post is from Hannah of Lovely Little Life.
If you are anything like my family, you probably have a magazine or two lying around your house. Maybe they are issues you don't want to throw away or maybe you just haven't made the time to read them yet. My husband and I have a couple subscriptions between the two of us which can accumulate into quite the pile after just a few months.
While browsing Etsy for options to help get our accumulation under control, I fell in love with this "M is for Magazine" holder by Paper Doll Wood Shop.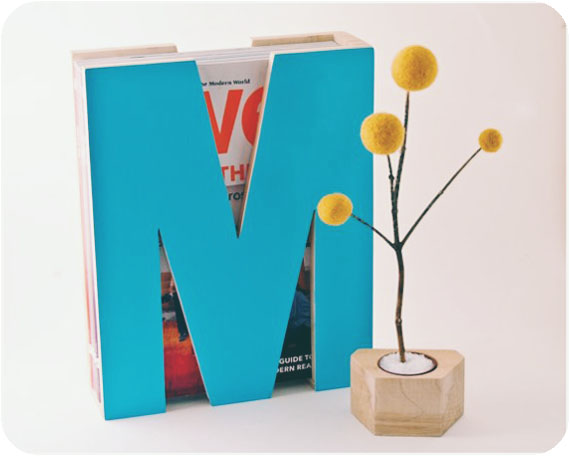 My mother-in-law has started asking for Christmas gift ideas and since this magazine holder was something I wanted and needed I immediately wrote down the information. Sadly, I soon realized it had been discontinued. I thought to myself how unfortunate that was and knew it would have made an awesome Christmas gift. My next thought was "What am I thinking?! I can make that myself!"
Now that my magazine holder is complete and I know just how easy it was to make I plan on building one for each of my siblings this year. It is THAT simple! So let's get to it, shall we?!
Here is what you need:
2 Wood "M" Letters (13" tall) – mine were purchased at Hobby Lobby 1 Piece of ¼" Poplar Wood (at least 30" long) Finish Nail Gun and ¾" Brad Nails Paint (optional)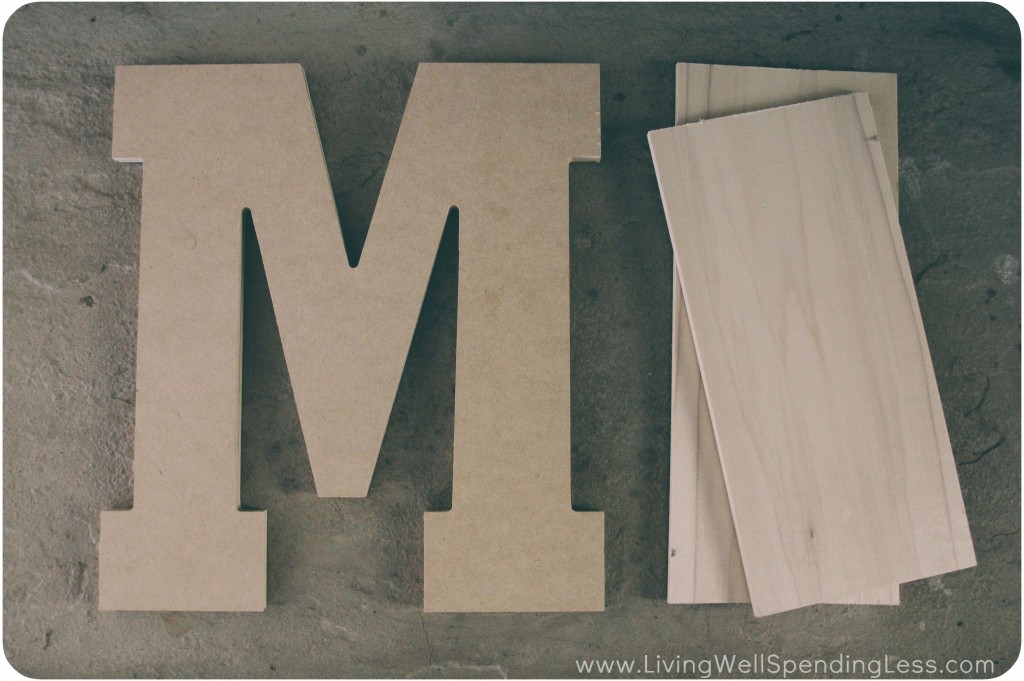 Step 1: Measure and cut the poplar wood. One piece will be used to create the back of the magazine holder and the other will become the bottom.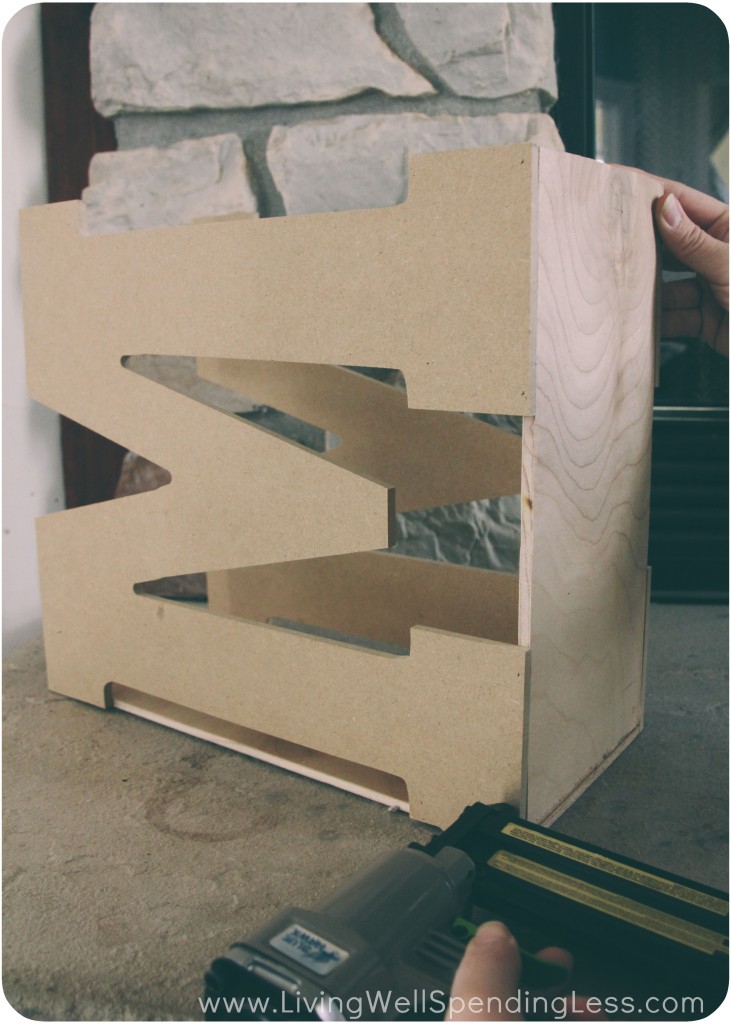 Step 2: Using a finish nail gun and the pieces of poplar wood you just cut, attach the back piece of the magazine holder to your "M's". After the back piece is secure, attach the bottom piece of poplar wood.
*Note: If you don't have access to a finish nail gun, wood glue and clamps would work just as well!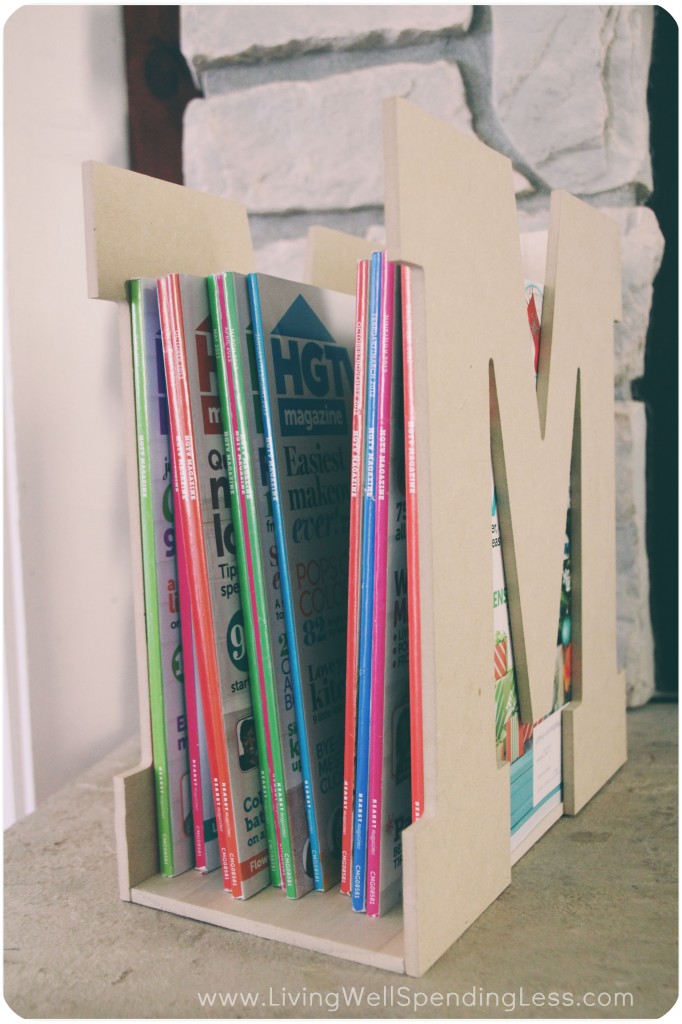 Step 3: If you prefer a minimalist style décor, you may choose to stop here. I like the natural wood look myself!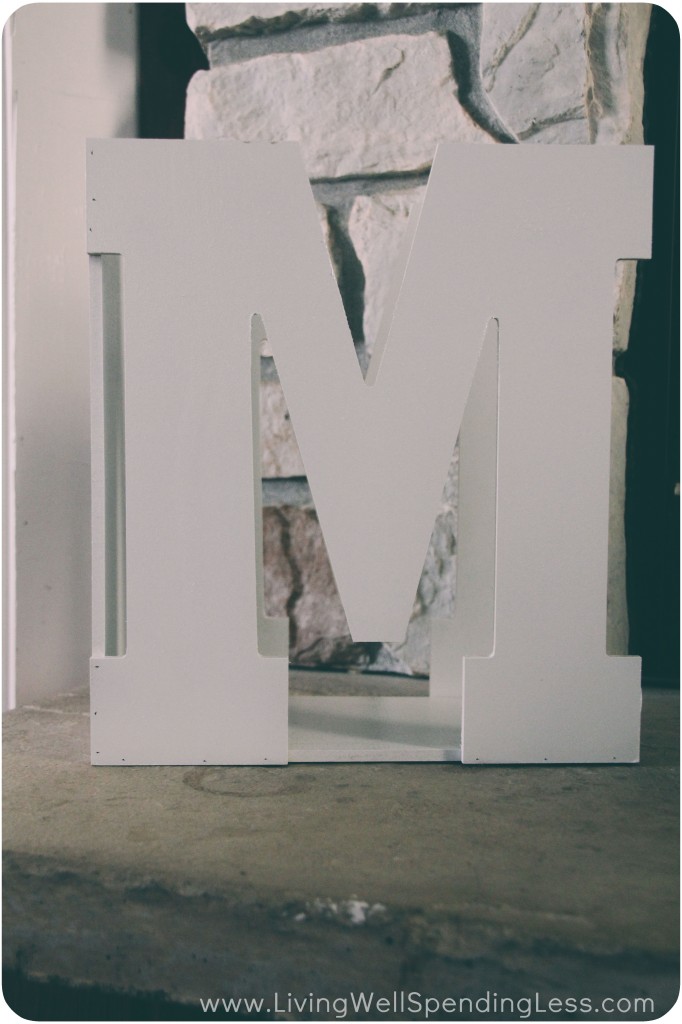 Step 4: I ended up choosing to paint my magazine holder and picked white so it would work in any room. I used a paint & primer in one gloss spray paint.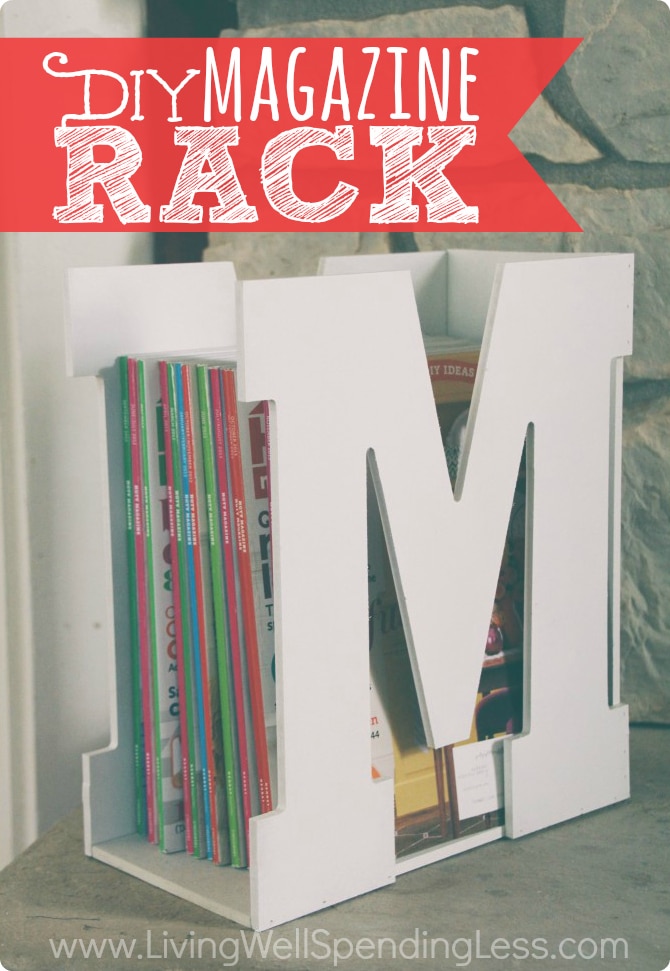 *   *   *
What handmade gifts are you planning to make this year?
Hi! My name is Hannah. I'm a twenty-something girl all about DIY, home decor, crafting, and fashion! My blog is Lovely Little Life. I love to share upcycling projects and easy DIY decor.