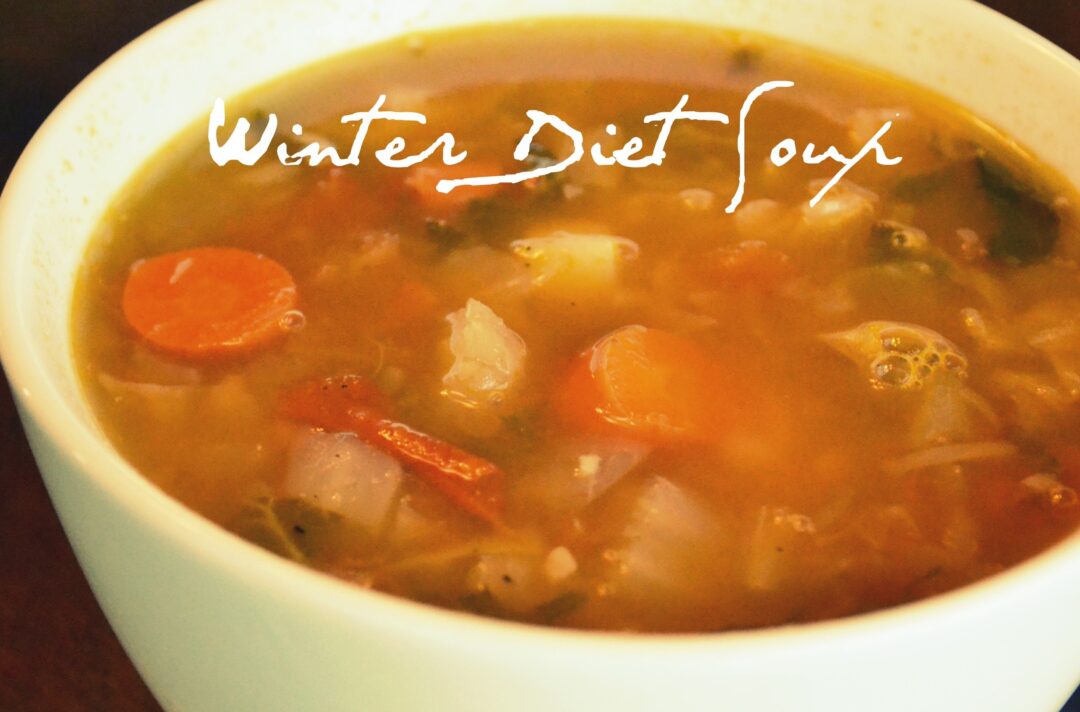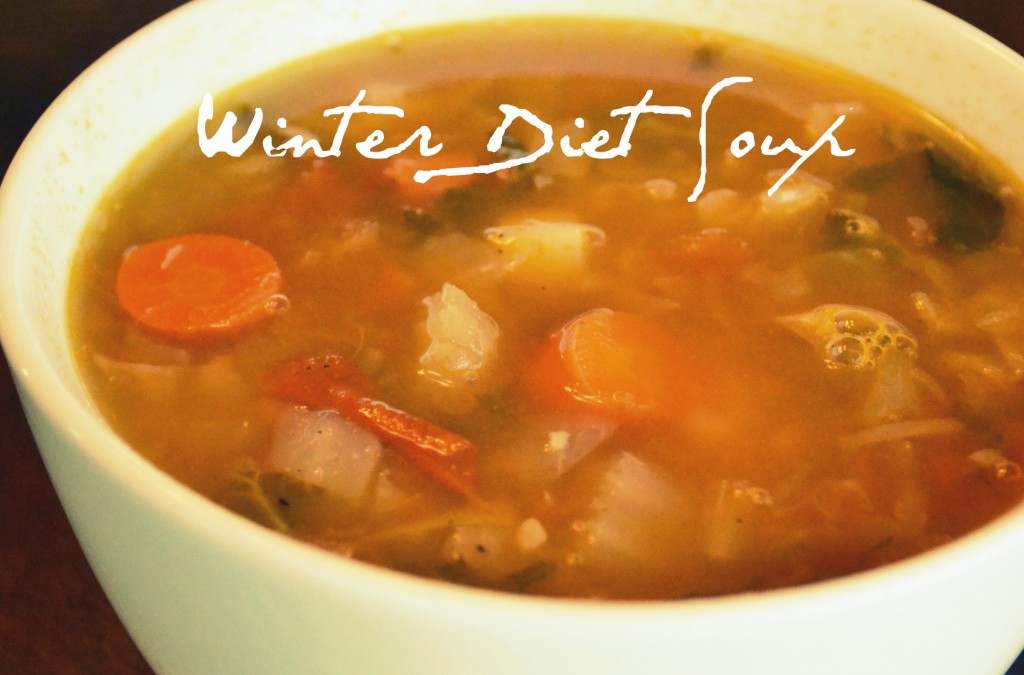 Am I the only one that ate a few too many goodies during the holidays? This week I finally admitted to myself that the 7 or so pounds I put on during the month of December isn't going to just melt away on it's own like it did when I was in my 20's and decided it was time to whip up a batch of my famous Winter Diet Soup.
I'm not normally one for dieting but this week I was definitely looking for something to help me drop a few holiday pounds relatively quickly.
DIG DEEPER
---
Stockpiling can save us a bundle. Simply amass a small stockpile of items when they're at "rock bottom" prices or when you find a great sale.
Find out more by opting-in below to have the Stockpile Printable sent straight to your inbox!

The great thing about this soup–besides the fact that it is super yummy–is that it makes a HUGE batch, enough to last about a week, assuming you are eating 1-2 bowls of it per day. I love that I can just make it one day and then not have to think about it the rest of the week, because my biggest problem is that I make poor food choices when I'm busy because I'll often just grab what is quickest and easiest. It doesn't get any quicker or easier then heating up some soup!
Winter Diet Soup
8 tomatoes, cut into large chunks olive oil 5 medium onions, chopped  1 bunch bok choy, chopped (including greens) 1 head cabbage, chopped 1 bunch carrots, sliced 1 bunch kale, stems removed and chopped 3 tablespoons minced garlic  16-20 cups water or vegetable broth or chicken broth 6 medium gold potatoes, chopped  2-3 packets onion soup mix (optional) 2 teaspoons salt (more to taste) 1/4 teaspoon pepper (more to taste)  
1. Heat oven to 400 degrees. Arrange tomatoes on foil lined pan brushed with olive oil. Brush tops of tomatoes with olive oil, then sprinkle with salt and pepper. Roast for 30 minutes.
2. Heat a few tablespoons of olive oil in the bottom of an extra large stock or soup pot over medium high heat. (I actually use two (2) standard-size stock pots.)  Add onions and sauté until lightly golden and tender, about 5 minutes.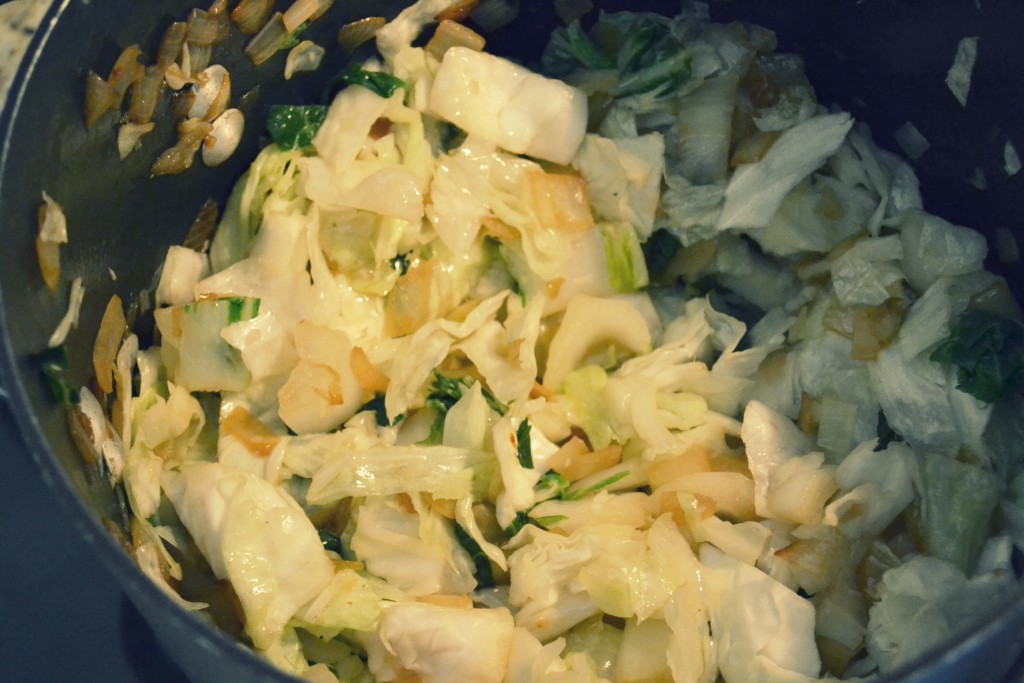 3. Reduce heat to medium and begin adding additional vegetables, 1 at a time, stirring well to ensue all the vegetables get coated in the oil. If you are using more than one pot, divide the vegetables equally among them.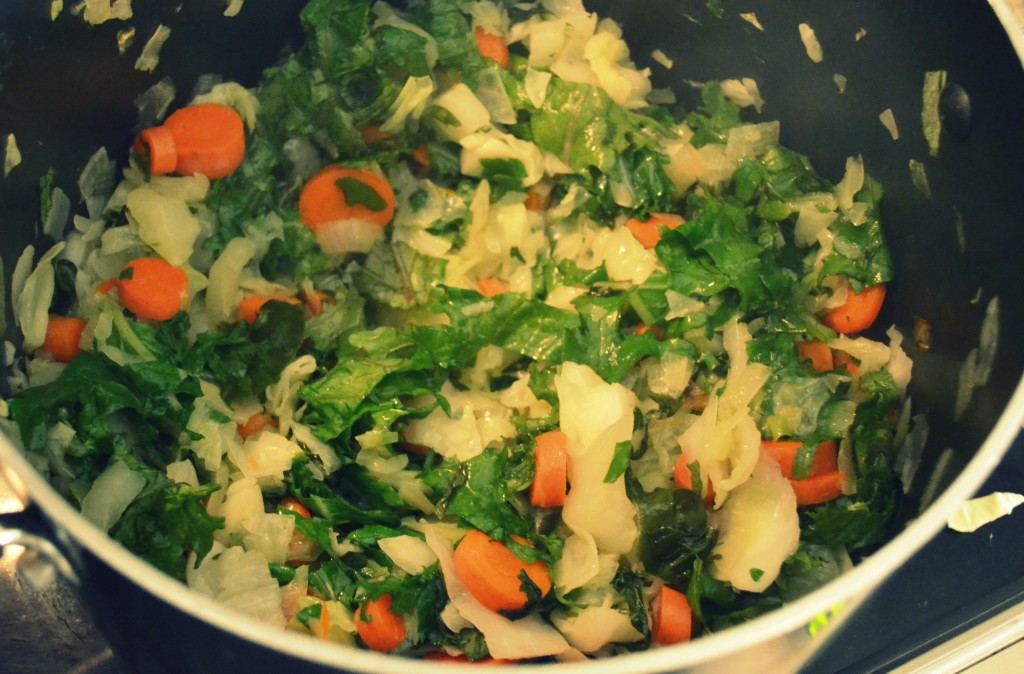 4. Add water or broth and potatoes, stirring well, the add onion soup mix, salt, & pepper to taste. Bring to a boil, then reduce heat to low, cover, & let simmer for at least an hour. Store in refrigerator. Soup keeps nicely for at least a week.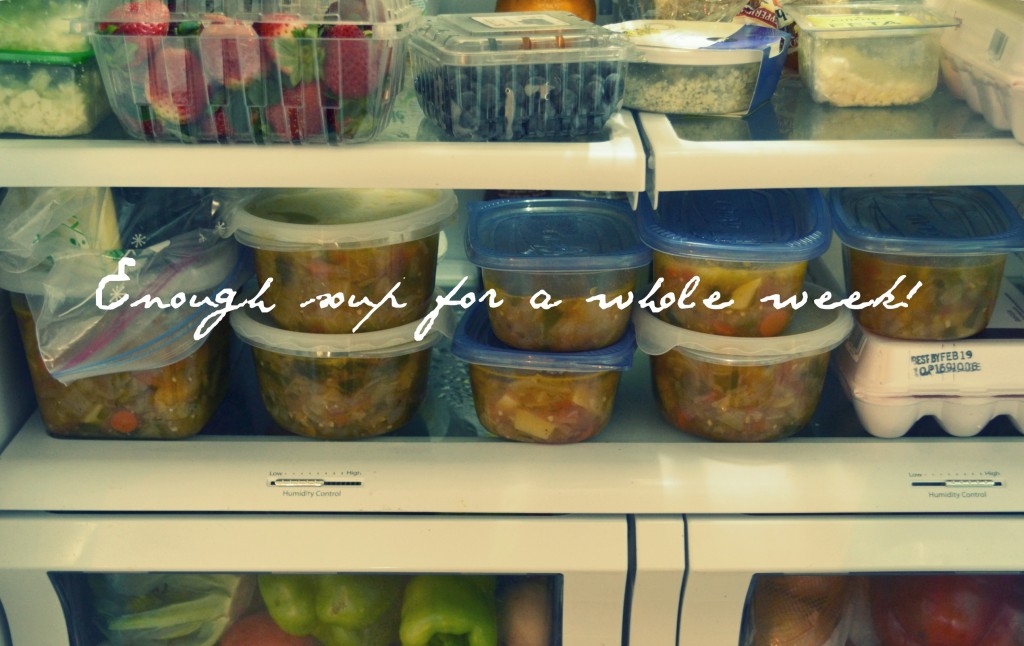 In case you're wondering, in addition to the soup, I've been eating a lot of fresh fruit & vegetables (which we have an abundance of, thanks to our weekly Worden Farm box) and proteins–edamame, cottage cheese, & eggs–and drinking a LOT of water. So far it seems to be working. I've lost 4 pounds since Monday! (Can I get a little woot woot?)
So what about you? Did you gain any weight over the holidays? What are your secret weight-loss weapons?