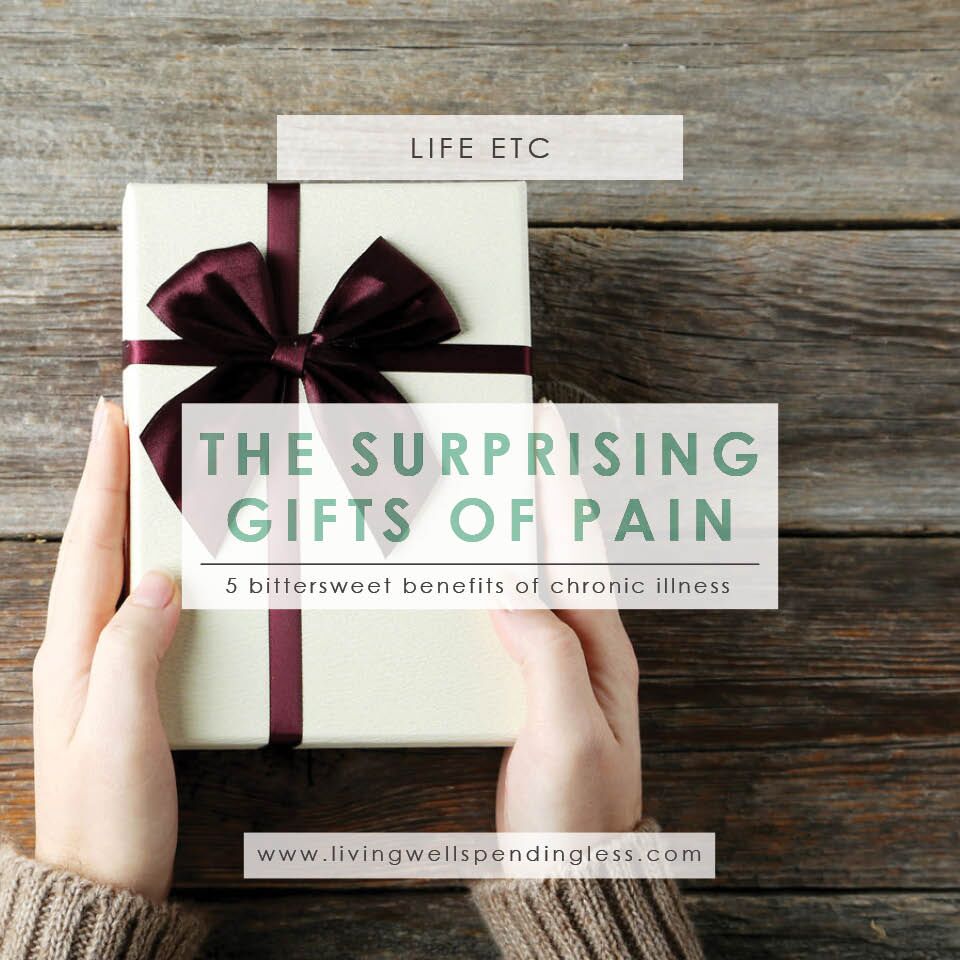 This is a guest post from author Melinda Means

It was nearly more than I could take.
After 20 years of battling chronic illness, I have a high pain tolerance. But last year at this time, I was smack dab in the middle of an excruciating stretch of agony that had me begging God for mercy.
He was silent.
Again and again, I came to Him with my frustrated, teary rants.
He seemed deaf to my desperate cries. Uninterested in my suffering.
I felt abandoned. He didn't see me. I wasn't His favorite. If I were, He would heal me. At the very least, He would relieve my intense present misery.
God had used my illness to make me stronger and more compassionate. But in the depth of my despair, I saw such uselessness in my suffering. Over and over again, I asked Him, "How can being debilitated possibly be Your will for my life? How can You possibly use this for my good?" Frankly, I didn't care. I just wanted relief.
Although I didn't realize it, my true need went much deeper than physical healing. I needed healing of my doubts about His love and goodness. I needed Him to break my stubborn self-sufficiency.
Around this time, I started going to a new doctor. As we sat down to discuss my test results, he said this: "Based on these results, I would expect you to come into my office in a wheelchair. I have no idea how you are functioning as well as you are."
When I shared this with a sweet, wise friend she said something that became the turning point in my dark struggle: "Melinda, don't you see? Look at all you have been able to do—be a wife and a mother, write a book, do ministry. You should be in a wheelchair! That is the grace of God in your life and in your journey. I don't understand all the reasons why you are going through this awful stretch, but I know this: This period of your life is anointed."
Gradually, God gave me eyes to see how He had been working in my journey. To recognize the gifts that He had been giving me all along the way.
A few weeks after that pivotal moment, I shared my story at my church publicly for the first time. Women came streaming to the altar, tears flowing. Burdens were being lifted; women were being set free from despair and isolation right before my eyes. I've never personally witnessed and experienced anything so powerful before or since.
And without my pain I would have missed it. It was the first time I was able to say with complete and genuine conviction: "Thank you, God, for my pain. It was all worth it."
Do I stay in that place all the time? Sadly, no. But then God patiently reminds me of the gifts that my suffering has given me. Whatever your wound, whatever path of pain you are walking, God is giving you some unexpected presents along your broken journey.
Here are a few of the surprising gifts of suffering: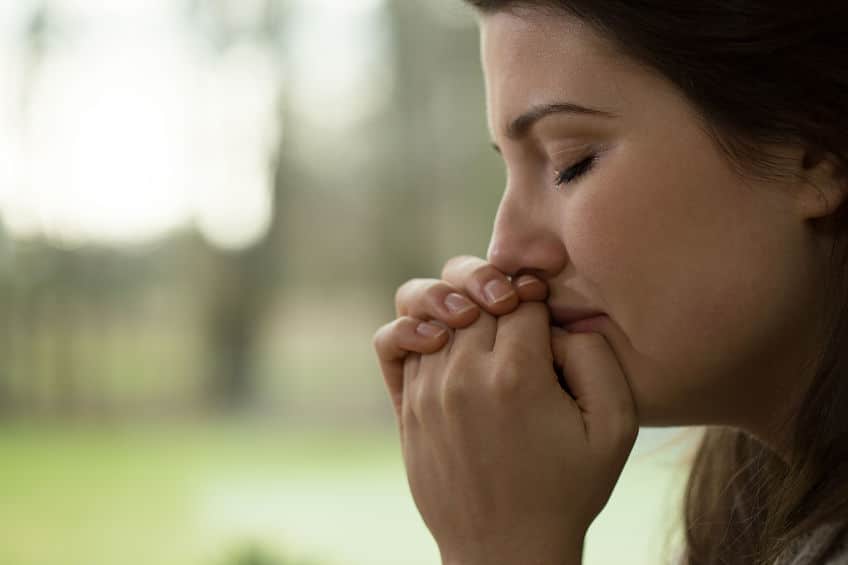 It breaks our self-sufficiency.
While my mouth said I trusted God, my actions reflected a different truth. I lived as if all results were up to me: If only I do all the right things, I'll have perfect, rule-following children. If only I eat the right foods, discover the right treatment, I'll have my health again.
My fiercely independent kids didn't get the "be perfect" memo. My body missed my "get healthy" mandate. My inability to achieve the outcomes I wanted—the ones I needed to feel important and competent—made me feel profoundly weak and inadequate. Last fall, I came to the end of my physical and emotional resources. I could no longer bear the crushing weight of all outcomes resting on my shoulders.
As I lay in my bed during that time, unable to do anything, God internalized this truth in my heart with stunning clarity: "You can trust the One who died for you." The little girl who said a prayer to accept Jesus into her heart at four years old, finally "got" it. I might not always understand His ways but I can trust He is good. The Cross settled that once and for all.
Slowly, I began to trust Him with each day, each moment, each outcome with a whole new sense of dependency. He is my only hope. As I face pain-filled days, I no longer look for an answer. I simply search for a Savior who can give me what I need. Step by step, I depend on Him with prayers like, "God help me through this moment. Show me how to find joy. Give me the power to trust You."
Outcomes are not my job. Obedience is my job. Just following His leading. This simple, but profound truth has changed my life.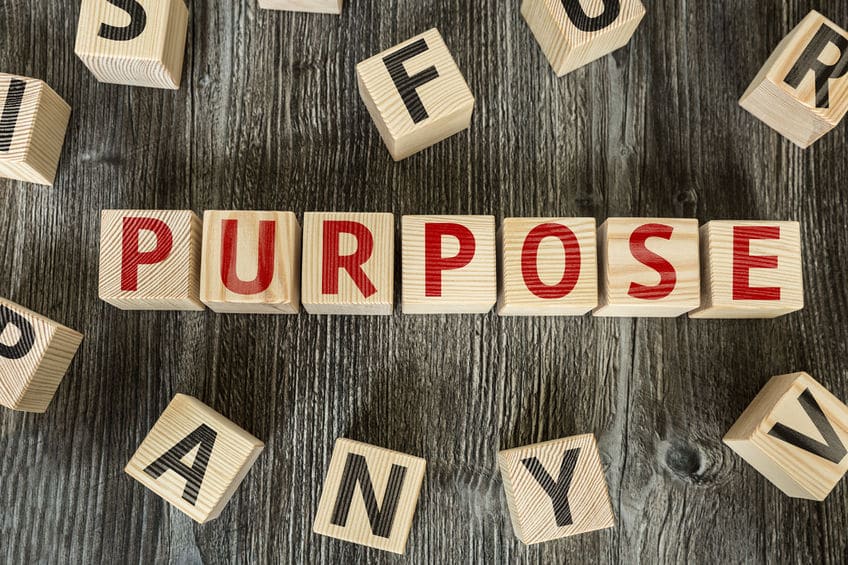 It leads us to our purpose.
Again and again, I've asked God, "Why would you give me a ministry and such passion for it and then allow me to be handicapped at every turn?"
I imagine that's how Joseph in the Bible must have felt. God gave him big dreams as a young man. Then his brothers sold him into slavery. He was unjustly imprisoned and spent long, dark, lonely years there. He must have wondered if those long-ago dreams would ever be fulfilled.
But God was at work all along. During his years of suffering, God was working out virtues of faith, perseverance and humility in Joseph.
When the time was right, he drew on all the qualities suffering birthed in him and was put in a position to save a nation: "You intended to harm me, but God intended it all for good. He brought me to this position so I could save the lives of many people." (Gen. 50:20)
As I walked off the stage that day last fall, I felt as if God said to me, "Pain hasn't held you back from ministry. Encouraging those in pain is your ministry. Now go walk in it."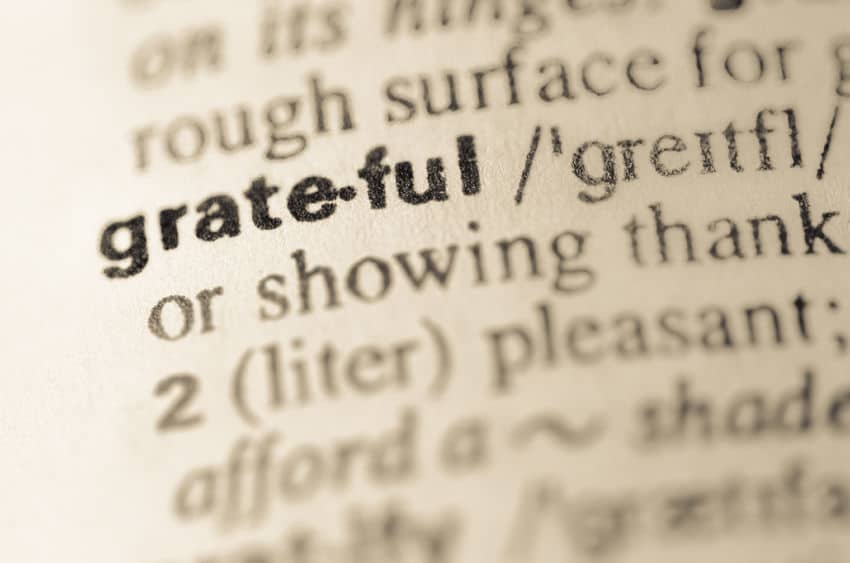 It makes us more grateful.
It's taken many years, but God has gradually opened my eyes to the little blessings right there in the midst of my pain. The things that I can easily take for granted.
Instead of thinking, I hate putting away groceries. I think, I am blessed to be able to have the physical ability to bring them in and put them away. I'm grateful for a pain-free day to enjoy my family. I praise God for even the smallest victories in my health and parenting.
I used to think, I'll find joy when my circumstances improve. God wants our joy to be dependent on Him. All we have is this moment. Let's look for the blessing in it.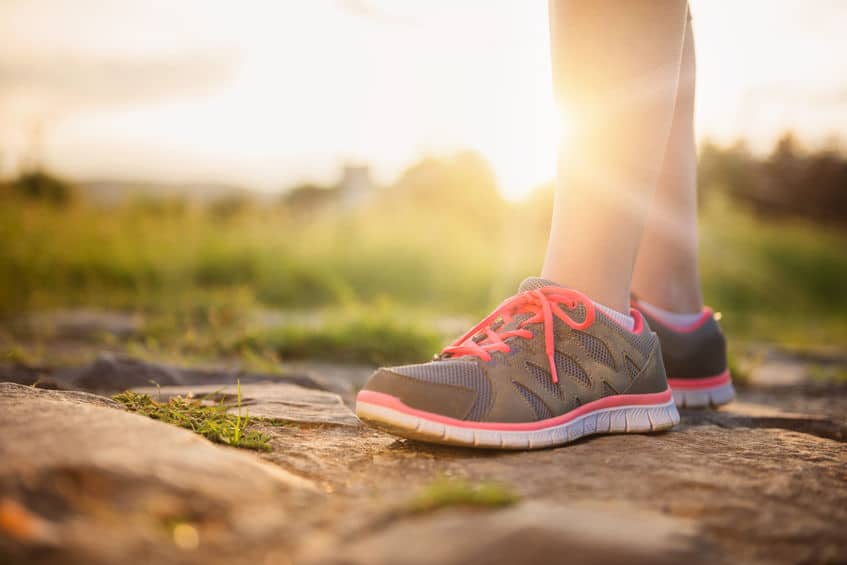 It reveals our foundation.
In Matthew 5-7, Jesus gives a challenging discourse on the qualities that Christ followers should exhibit.
He finishes with this passage:
"Anyone who listens to my teaching and follows it is wise, like a person who builds a house on solid rock. Though … the winds beat against that house, it won't collapse because it is built on bedrock."
"But anyone who hears my teaching and doesn't obey it is foolish, like a person who builds a house on sand. When the rains and floods come … it will collapse with a mighty crash."
Suffering exposes the lies we believe. Building our foundation on our finances, our performance, our reputation, our faulty views of God, is setting us up for collapse when the winds come.
Everything that is not truth is sand. Everything that is not Jesus is sand.
Suffering reveals the sand. What God reveals, He wants to heal. If we allow Him, He will replace the lies with truth. He will build underneath us a stronger foundation.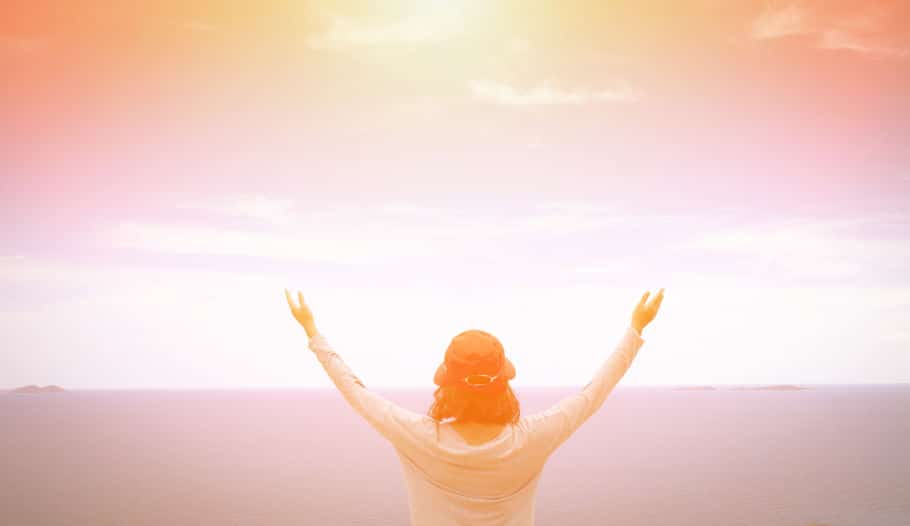 It magnifies God's sweetness.
Isaiah 30:18 tells us, "… the Lord longs to be gracious to you." In our brokenness, I believe we are often the most attuned and open to His kindness. We appreciate it in a whole new way—because we need Him so desperately. We are desperate for His voice of reassurance.
The barrier in my heart over all these years—my internal, hidden doubt that I really served a good God—prevented me from fully experiencing and recognizing His gentle sweetness. I wanted the "big" healing. He wanted to speak sweetly to me in His still, small voice.
I hear it in the woman who says to me, "As I was praying for you, God told me He wants you to know it's going to be okay." I sense it in the stranger who says, "I only know your name, but God has been impressing upon me to pray for you."
The gift of a "new thing"
Isaiah 43:19 tells us, "See, I am doing a new thing! Now it springs up; do you not perceive it? I am making a way in the wilderness and streams in the wasteland."
For years, I thought the "new thing" was a change in the external. I wanted God to heal me. He wanted to give me so much more. He wanted to change me from the inside.
That "new thing"— this new perception that I have of God—has enabled me to receive His love and see myself as He sees me. It enables us to withstand our circumstances whatever they are.
Ask God to open your eyes to the gifts in your pain. He's waiting to surprise you.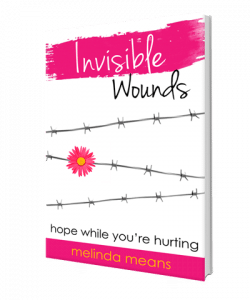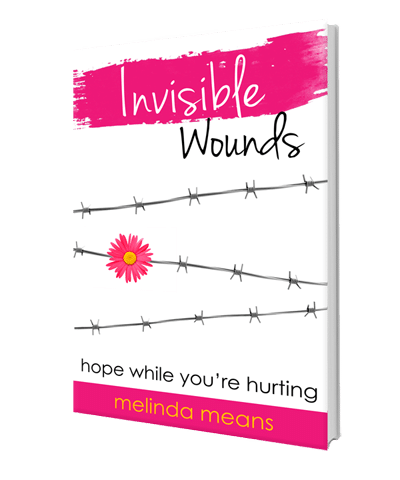 I share more encouragement and inspiration in my new book, Invisible Wounds: Hope While You're Hurting. You'll find my Invisible Wounds free Survival Kit, including printables and a Prayer Journal, on my website.
Melinda is a weary soul in need of refreshment from the only Source who can quench our thirst. Melinda is a speaker, writing coach and author of two books. She points hurting women to the Healer on her blog melindameans.com.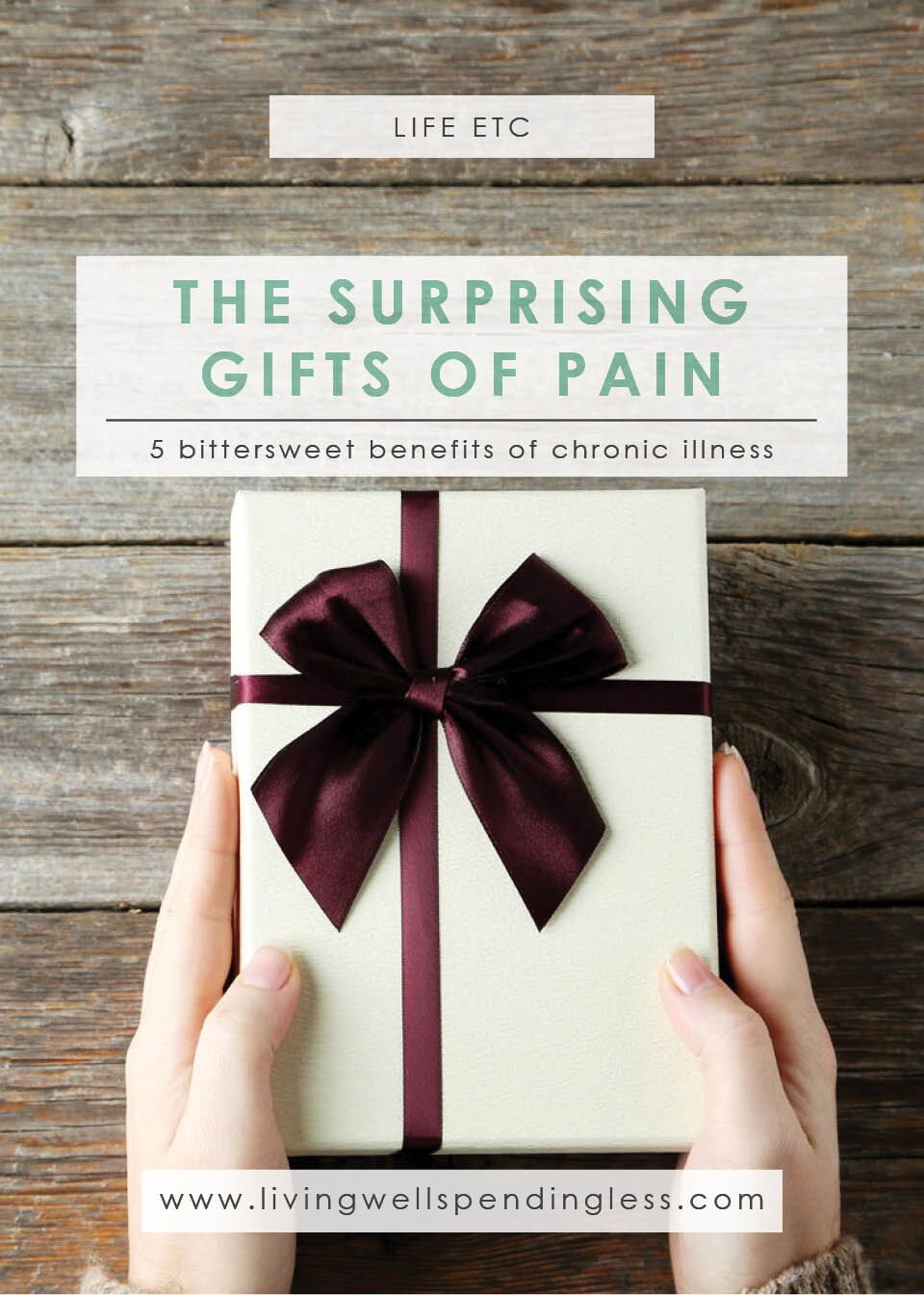 TAKE BACK CONTROL OF YOUR HOME LIFE
---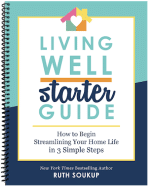 Ever feel like you just can't keep up? Our Living Well Starter Guide will show you how to start streamlining your life in just 3 simple steps. It's a game changer--get it free for a limited time!
If you love this resource, be sure to check out our digital library of helpful tools and resources for cleaning faster, taking control of your budget, organizing your schedule, and getting food on the table easier than ever before.