Unstuffing our lives is literally a lifelong project. It means changing the way we think, adopting a policy of fighting the flow of new stuff coming in, keeping only meaningful and useful items, and learning to ruthlessly purge the rest.
And I'll be honest–there may be times where you look around at your house, see the seemingly insurmountable piles of stuff still there and feel like there is no hope; like there is no way you'll ever be able to dig yourself out of the mess. The effort itself feels like way too much.
Believe me, I've been there too. More times than I can count.
But I'm also here to tell you–don't give up!
Is my own house perfect? Hardly! There is still LOTS of room for improvement. We still end up with piles on our countertop and items sometimes even spill out of cupboards. I occasionally cringe when I open a bathroom closet door to see hairclips, bows, and accessories tumble out. We've made big improvements, though. We've learned to simplify and we've accepted that fighting the flow of stuff will be a lifelong task.
Over the years I've also discovered that it is nice to get a jump start now and again! Sometimes all we really need is a quick win to get back our motivations. Thus, next time you feel like you'll never really be Unstuffed, try these mini-purging, decluttering, and organizing strategies to get the ball rolling in your house.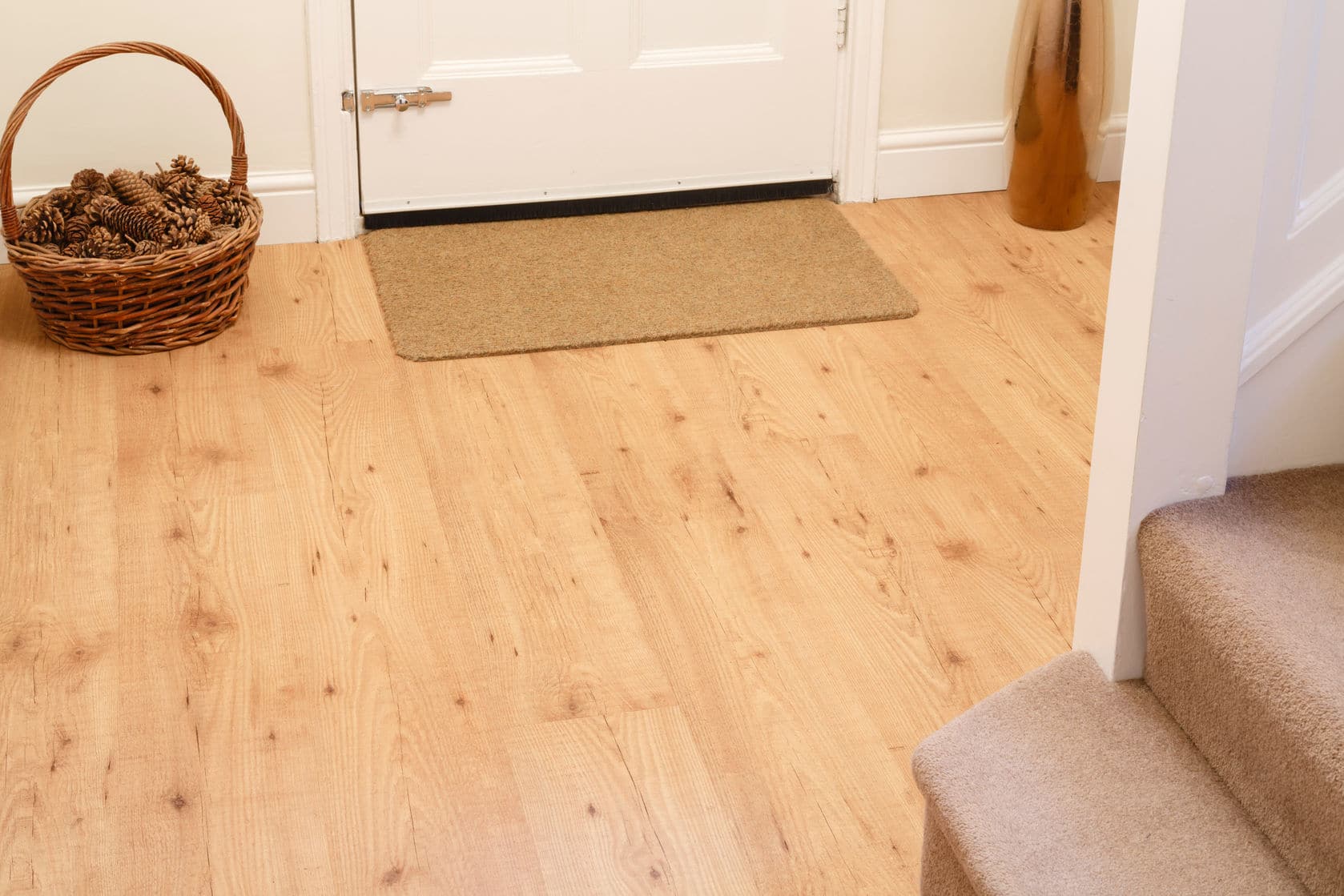 1. Create a Collection Zone
One of the fastest and easiest ways to get your decluttering on the right track is to create a collection zone. This is an area where all of the out-of-place things in your house can go before they're put away. Use a pretty basket or bin and put it in a frequently trafficked area of your house, like by the entryway, near the stairs or in the kitchen.
Make it a family rule to put all loose items in the collection zone, if they need to be put away. This means shoes, socks, jackets, toys… anything that would normally be on the floor, in the corner, and underfoot.
2. Clear the Counters
One of the biggest clutter zones is the kitchen counter. Clearing it off can instantly transform your whole living space! If you have appliances piled up, paperwork to go through, dishes and other items to take care of—do it! Get all that stuff off the counter and you'll be amazed at how quickly your kitchen feels more open and clean!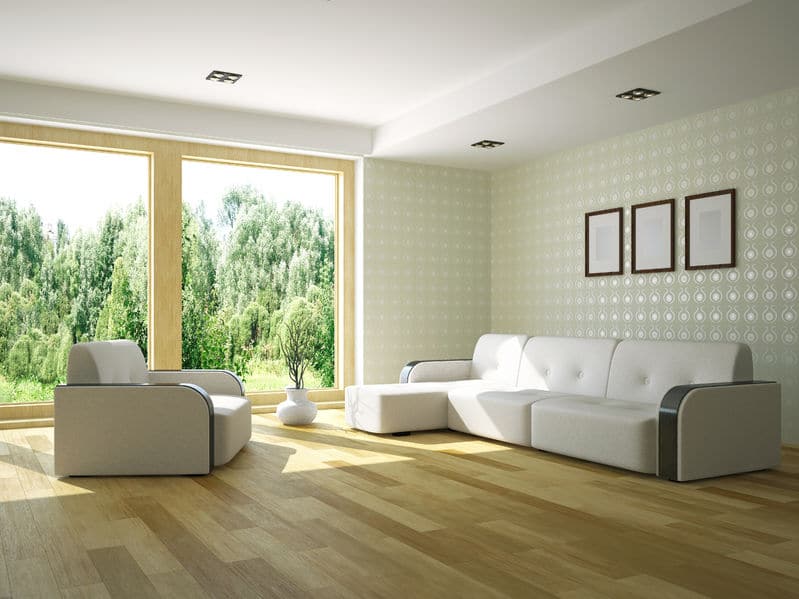 3. Sweep the Surfaces
Are the surfaces of your home covered in knickknacks and figurines? Do you have to spend hours dusting? While decorative items can add charm and personality to your home, you might be surprised at how much cleaner and calmer your house feels without so much stuff.
Try a trial run and sweep all surfaces of your home for any little items you have out and about. Put all those trinkets away and out of sight for a few weeks. After a set amount of time, assess if you've truly missed your knickknacks or if you've hardly noticed their absence. Keep only the items you really love or those that are heirlooms after the sweep.
4. Pitch the Pillows
Throw pillows are lovely and they add a homey element to your déc, but they also make your space feel cluttered because they end up on the floor, on the wrong couch, and/or looking messy. Basically, it took me a while to get off the throw pillow bandwagon, but I was amazed at how much more open, clean and comfortable my living room felt without all those pillows lying around. Feel free to donate your pillows if they're in nice enough condition so they can provide decoration and comfort to another family.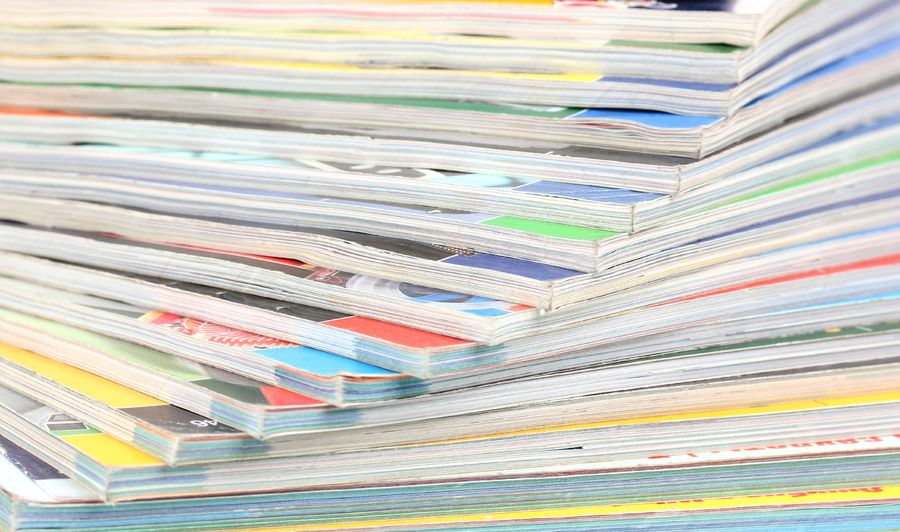 5. Manage your Media
Books, magazines, DVDs, videogames—they all contribute to clutter and mess. With most movies, music, and books available in digital format these days, you can rest assured that it's ok to pare down your library to only those items you read, listen to or watch regularly. If you enjoy or prefer to keep DVD and CDs, pitch the plastic cases that take up a ton of space, and use a cd storage binder to house them all. Opt for the digital format when it comes to books and magazines and try to reduce paper clutter as much as possible.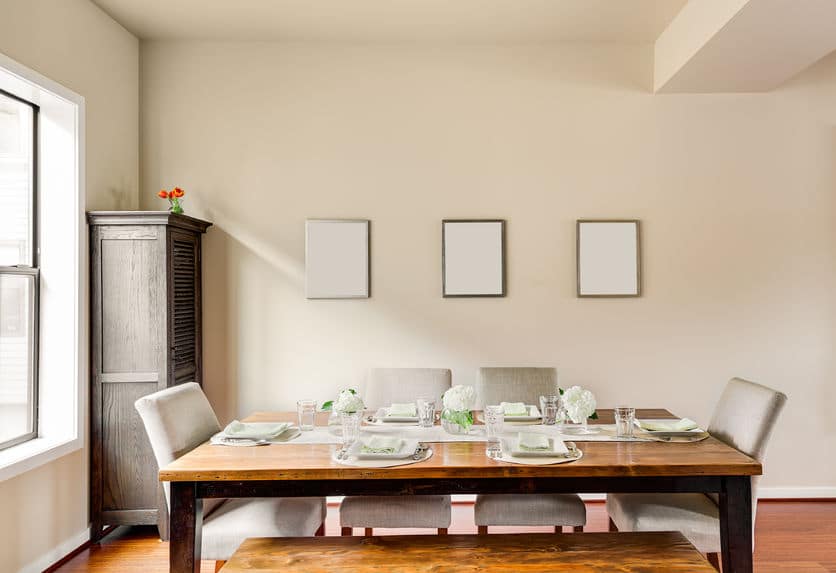 6. Take Back the Table
Our kitchen table tends to accumulate tons of "stuff." Our girls love doing homework there and my husband occasionally uses it as a desk. I myself have a tendency to leave important items on the table until they start to stack up. Make it a policy to only use your dining table for its true intended purpose: eating with your family.
Consider using a card table or temporary surface for games, puzzles, and projects. This way you can pack it up and put it away when you're done. (Plus, setting up a temporary table in your living room will keep you motivated to put it away when you're finished rather than let it linger). Commit to using your desk for work projects and keeping the dinner table free from stuff.
7. The bed is for Bedtime
In addition to keeping your bed clean and made, you should limit your bed to specific activities. Good sleep hygiene practices mean you shouldn't "hang out" in your bed, reading, watching television or taking Instagram shots of yourself enjoying coffee. Use your bed for sleeping and keep it made up and straightened the rest of the time.
I've been a big advocate for making your bed and I swear it makes a huge difference in the state of your home. Having a made bed will make your house feel tidy and organized. Once your bed is made, you've already accomplished something for the day. Plus, your sheets stay cleaner and feel better at night.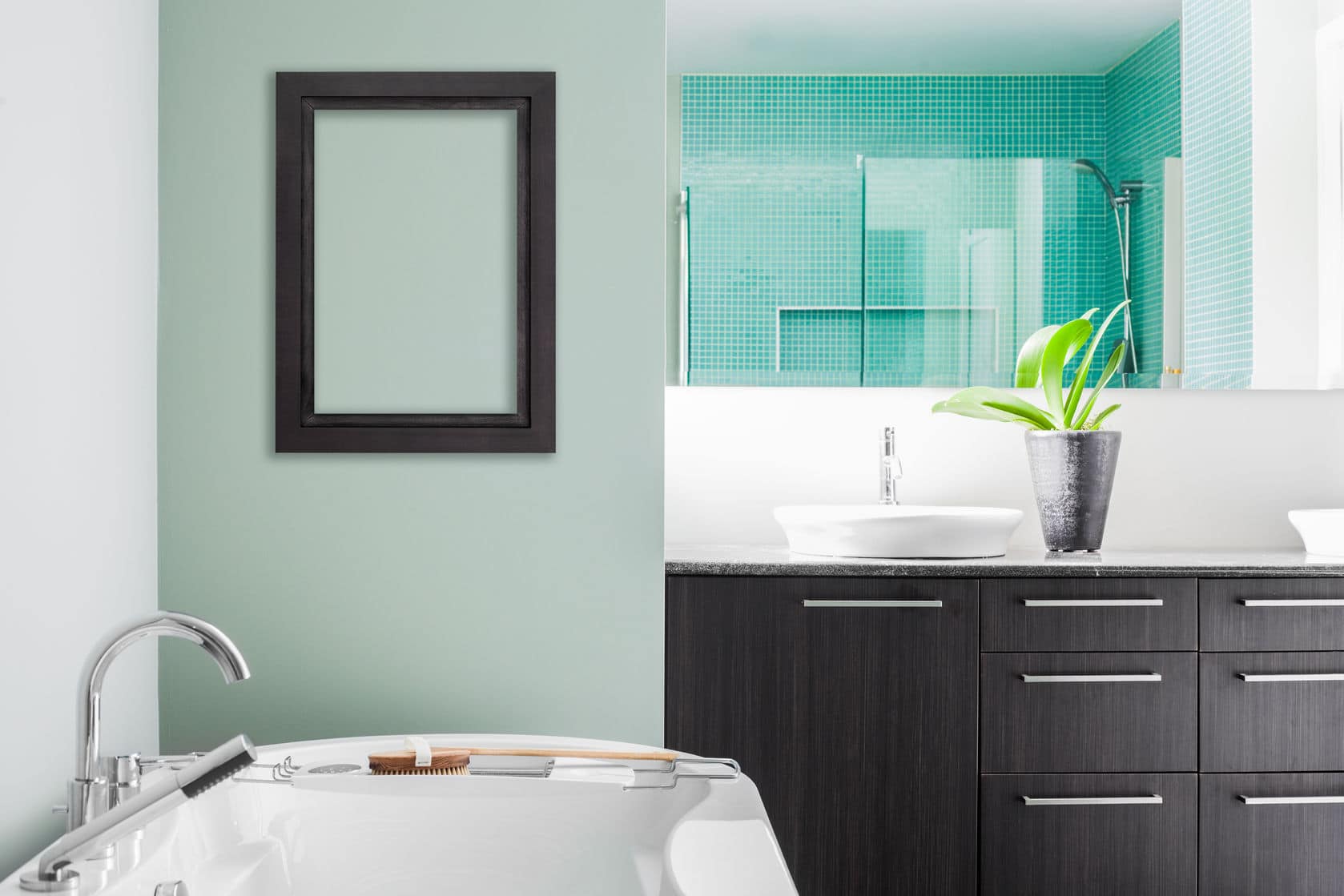 8. Beautify Your Bathroom
Your bathroom sink and vanity can easily become a disaster area. Ensure your morning routine goes more smoothly by keeping your bathroom organized. Not only that, but think of how gross it is when you see hair and makeup all over someone's bathroom sink. (Ick!) Keep your bathroom countertop tidy and shut loose items in the cabinet or drawer when they're not in use. If you're in need of a good morning routine but aren't quite sure how to get there, this post (link to create a morning routine that works for you) will help you create one that works for you.
Keep a hand towel by the sink and use it to dry off fixtures and wipe off surfaces after you're done each morning. Once a day, do a quick spot check of the bathroom. Close the toilet lid and the medicine cabinet, and be sure the countertops are clutter-free, towels are hung, and toilet paper is replenished. These little touches keep your bathroom ready for guests and make your house feel so much cleaner—and it only takes a couple of minutes a day!
9. Do the Dishes
Keeping your sink free of dishes is the singular most important thing you can do to keep your kitchen tidy, besides clearing the countertops. Commit and get your family on board to rinse dishes as they're used, then quickly move them to the dishwasher. If you don't have a dishwasher, immediately use a dish wand to scrub, wash, dry and put away.
Not only will a dish-free sink make your home feel cleaner and less cluttered, but it will keep your kitchen smelling fresh as well.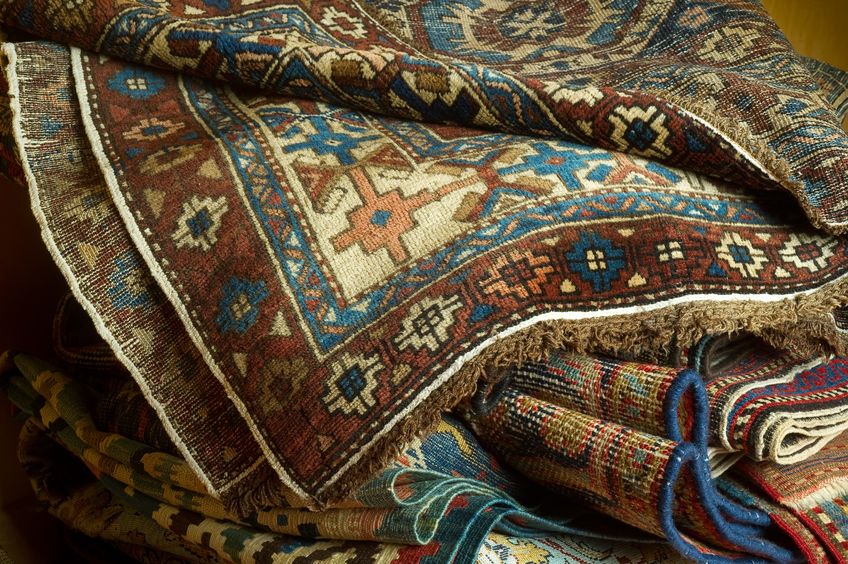 10. Reduce your Rugs
Rugs can add warmth to your home, but they can also collect dirt and dust. Not only that, but they often end up curled up on the edges, looking shabby and worn. Plus, they're very challenging to keep clean. Large rugs can't be washed and can only be professionally cleaned. Smaller rugs never come out of the wash in the same state you put them in.
If you have wooden floors and feel you really need a rug for the room, try just one large rug with a low pile and have it regularly shampooed. For rooms with carpet or linoleum, you can probably skip the rugs altogether.
11. Minimize Mini-Blinds
Mini-blinds, shades, and curtains keep the cold and sunlight out and add privacy. Opt for one window treatment in a simple style or format. If you try to combine too many things—curtains, shades, and drapes—it won't only look dated, but you'll be harboring dust and dirt from the outside as it comes in the window. Many window treatments are notoriously difficult to keep clean and dust-free. They become grimy and can even harbor mildew and mold.
If you can handle the lack of privacy go for less-is-more. If you require some shading, go for a minimal treatment like a sheer curtain or pleated shade with an anti-microbial treatment.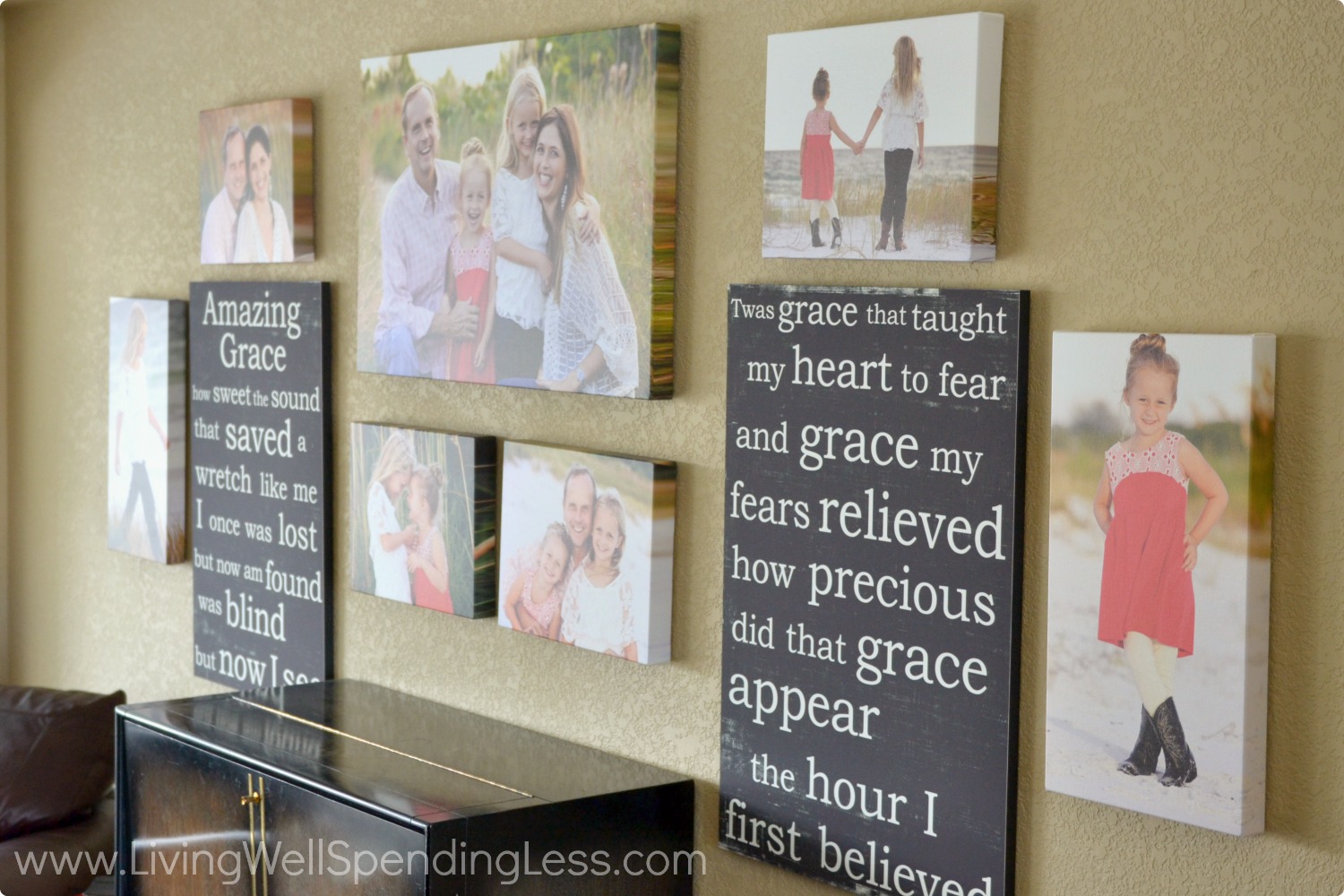 12. Bare Your Walls
By now you're probably thinking, "Gee, does this woman have any décor up in her house?" I can assure you, we've done quite a few of these suggestions and we still have PLENTY of personality in our home.
That said, having wall-to-wall furniture or pictures can make your home look and feel cluttered and chaotic. Consider limiting your wall hangings to a few really meaningful pictures or pieces of art. We created frames where we can switch out our kids' artwork and regularly rotate it. The gallery walls always stay fresh and interesting, but we don't feel like we have wall-to-wall papers and posters hanging everywhere.
13. Declutter Your Desk + Desktop
Not only does paperwork pile up on your desk, but documents can also feel unmanageable on your computer. Declutter your desk physically and virtually. Use a pretty basket or inbox to corral your paperwork and keep it easy to find on your desk. Apply the if-then rules you've established and put the items to be taken care of in your inbox. If every piece of paper goes in one singular place, nothing will ever be missed. Commit to clearing the entire box every two weeks.
As far as your computer desktop goes, resolve to sort everything into file folders as you go. Take care of what's on your desktop now by dumping it into one folder labeled "to be sorted" and moving the folder to your documents. Periodically perform a "computer cleanse" (monthly seems to work well for me) at which time you delete any unwanted items, clear out any bookmarks or things you're saving, and chip away at the "to be sorted" folder.
Tackle clutter in bite-sized pieces and you'll quickly transform your space. By adding some strategies to tame the areas you use most frequently, you'll achieve a bunch of quick and satisfying results to motivate you when you get to the more challenging areas.
Go for it!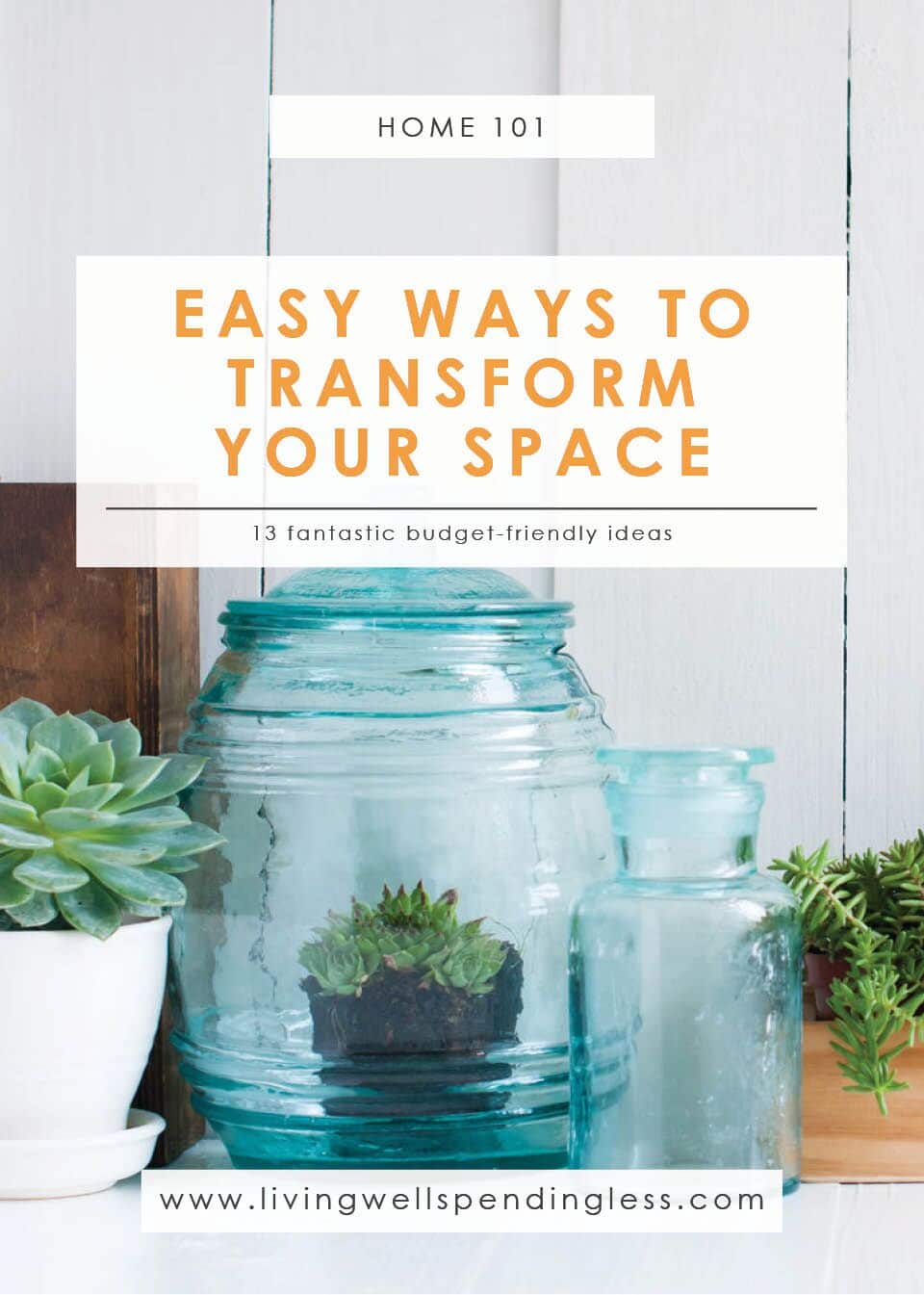 TAKE BACK CONTROL OF YOUR HOME LIFE
---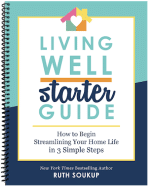 Ever feel like you just can't keep up? Our Living Well Starter Guide will show you how to start streamlining your life in just 3 simple steps. It's a game changer--get it free for a limited time!
If you love this resource, be sure to check out our digital library of helpful tools and resources for cleaning faster, taking control of your budget, organizing your schedule, and getting food on the table easier than ever before.