These 17 money saving apps can help you save at the store, track your budget, pay your bills and use coupons more efficiently!
Am I the only one who is completely awed by the miracle of this little technological wonder called the Smart Phone? How can one little handheld device do so much? Besides being a stylish fashion accessory, my phone is simultaneously a camera, internet browser, radio, GPS, e-reader, and note-taker. It even turns into a flashlight, should I ever need it.
I will readily admit that with all the amazing features of these little gizmos there is a serious temptation to spend every waking moment staring at that little screen. That said, I still think there are too many helpful & money-saving apps available not to take advantage of at least some of them.
I wanted to be able to give you all a fairly comprehensive list of what I feel are some of the best money-saving and reward-earning apps available right now. I have been researching & trying them out on my iPhone for a few months, just to get a good feel for how they work, but most of them are available for Android phones as well. New apps are developed all the time, so while it is quite possible I've missed something, I do feel confident that this list is a great selection.
17 Awesome Money Saving Apps
Apps That Offer Rewards:
1. Shopkick
Rewards you with "kicks" (reward points) for visiting participating retailers (Macy's, Target, Crate & Barrel, Best Buy, Old Navy, etc.

You can also earn "bonus kicks" for scanning specific items within the store.

Redeem your reward points for retail & restaurant gift cards.

Connect your credit or debit card to your account to earn points when you spend money at stores such as Target. I have personally found this the best way to earn points, since I don't do a lot of retail shopping at other stores, but I do go to Target every now and then.
2. Viggle
Earn points for watching television shows.

Once you download the app, you can "check in" to register whatever show you are watching. The app will listen to your TV and you will earn 1 point per minute you are checked in.

Earn bonus points for watching featured programs; you can also earn bonus points through promotions and games.

Redeem points for gift cards and other prizes.

This app was pretty pointless for me since I watch almost no television, but I have a few TV-loving friends who absolutely love it!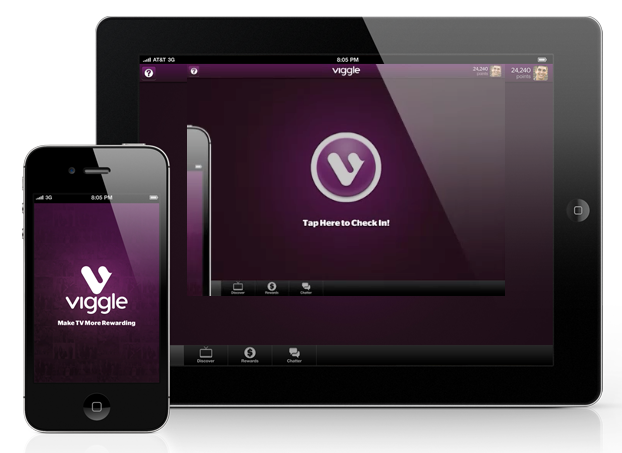 Earn Inbox Dollars for a variety of activities, including taking surveys, completing activities, searching the web, watching videos and more.

Works in conjunction with your

online Inbox Dollars

account.

Pays CASH and you get a $5 bonus just for signing up.

Rewards add up pretty quickly–get paid when you earn $30.

By FAR my personal favorite way to earn rewards online.
4. Swagbucks TV
Earn Swag Bucks for watching videos on your phone, up to 50 per day.

Works in conjunction with your

online Swagbucks account, for which you can earn Swag Bucks by shopping online, using the Swagbucks site as your primary search engine, and printing coupons.

Redeem Swag Bucks for gift cards and other prizes (500 Swag Bucks equals a $5 gift card)
Apps that Save Money on Groceries
5. Ibotta
Ibotta also offers cash rewards, which can be deposited directly to a PayPal account.

Unlike Jingit, Ibotta requires you to make a participating purchase in order to get paid. However, the payout is significantly higher than other rewards programs.

Before heading to the grocery store, choose the offers you will participate in. The more offers you choose, the more cash you'll earn. Next, go shopping & purchase your chosen products. After you check out, take a photo of your receipt. Ibotta will then verify your purchase and credit your account.

Every time you redeem an offer a new one will be sent.

This is a GREAT app to use in conjunction with coupons and store sales!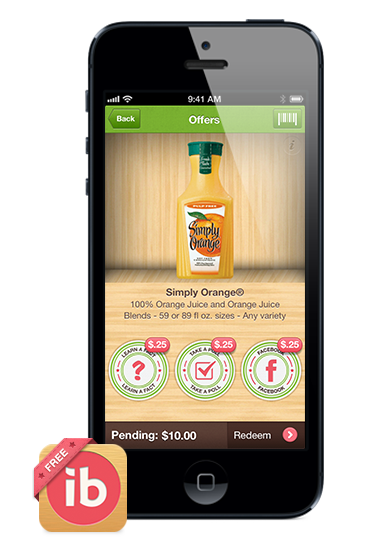 6. Favado
Favado is a mobile savings app that helps shoppers stop overspending by notifying them when their favorite items are on sale.

Favado has money saving experts who hand select sales and coupons every week — in more than 65,000 grocery and drugstores nationwide — to enable discovery of the best deals for savings up to 70% on everyday items.

Again, this is a great app to use in conjunction with store sales and paper coupons to stretch your savings.

Favado currently works in conjunction with other money saving apps, including the Target Mobile Coupon App, the

Target Cartwheel App, the SavingStar app, and Checkout 51
7. SavingStar
Clip e-Coupons that are automatically added to your participating grocery store's savings card.

Savings are stored in an account; once you've saved $5 or more, get paid via bank transfer, PayPal, or Amazon.com gift card.

Only works at participating stores, but it is a great app if your store participates!
Add items to your grocery list via text, scan, or voice, then easily clip corresponding coupons to save.

Can create different lists for multiple stores

Coupons can be sent directly to your wi-fi enabled printer, or emailed to you so you can print them via your home computer.

Can sync and share your list with multiple users
Feature hundreds of special offers and sales for Target merchandise.

Allows you to scan your items at Target to check for special offers, which can then be stacked with other paper and online coupons.
Apps that Save Money on Other Items
10. Shop Savvy
Barcode scanner all

ows you to scan an item in the store to see if you can find a better price online.

Great way to avoid impulse purchases!
11. Gas Buddy
Uses satellite locator to find the closest gas stations with current gas prices

Earn points every time you report a gas price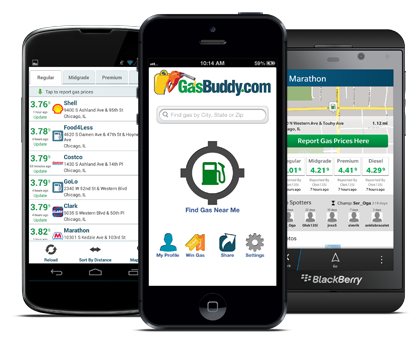 12. Retail Me Not
Retail coupon app that quickly pulls up coupons or coupon codes for most major retailers that can be used in stores or online.

Simple-to-use app with easy search option

Also features daily "hot deals"
Retail coupon app that pulls up exclusive coupons just for JoAnn's stores

Offers coupons that are not available anywhere else

Can be "stacked" with paper coupons, competitor coupons, and other online coupons.
Apps that Help Organize & Manage Your Finances
14. Mint.com
Free budgeting app automatically tracks all your accounts & credit cards in one place

Allows you to see the "big picture" of where your money is and where it is going.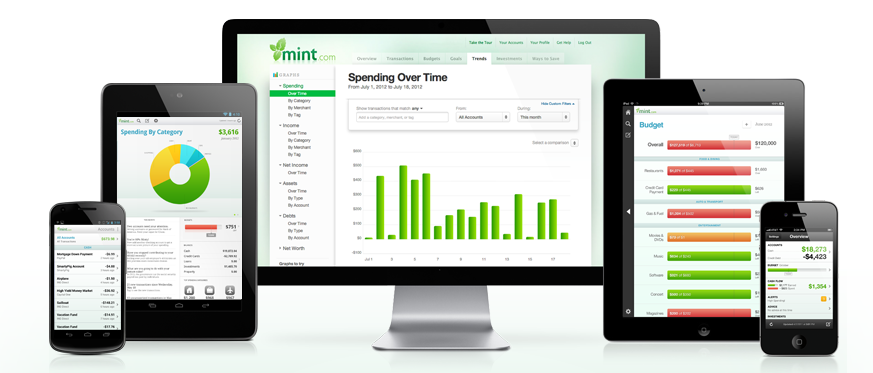 15. Bills Monitor
Bill Manager & Reminder is designed to manage all kinds of bills. It will also remind you to pay your bill after setting its reminding days.

Log your bills in this app, you can track or check them from time to time visually and conveniently.

Bills Monitor will help to make your schedule easier and have every bill under control.
16. Goodbudget formerly known as Easy Envelope Budget Aid
Budgeting app that lets you create virtual "envelopes" to keep track of spending in various categories.

Great for Dave Ramsey fans who find it cumbersome to carry actual envelopes.

Includes a sync option so you can share with other users
17. Award Wallet
Helps track all your frequent flyer miles, hotel points, & credit card rewards

Essential app if you travel a lot for business or use multiple reward programs!
I do think it is important to note that while, for the purpose of this blog post, I did install and try all these apps, I have not continued to use them all on a regular basis, nor do I think that you should! It is important to balance the usefulness of the app with the amount of time spent on your phone. My recommendation is that you try a few out, depending on what your desired outcome is (organizing finances, earning rewards, etc.) and see which ones work best for you.
Other helpful resources:
Pin for later:
TAKE BACK CONTROL OF YOUR HOME LIFE
---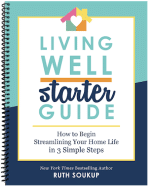 Ever feel like you just can't keep up? Our Living Well Starter Guide will show you how to start streamlining your life in just 3 simple steps. It's a game changer--get it free for a limited time!
If you love this resource, be sure to check out our digital library of helpful tools and resources for cleaning faster, taking control of your budget, organizing your schedule, and getting food on the table easier than ever before.