Time and money. Don't we all wish we had even a little more of each?
I know I do. Between last-minute trips to the store, unexpected car repairs, expensive doctor appointments, and so much more, it seems like us busy moms can never catch a break!
That's why I'm always on the lookout for simple, easy-to-use tools, apps and websites to save even more precious time and money.
I know you're busy, too…so I'm guessing a list of twenty (20!) ways to save time and money might be a little overwhelming. So, before you even look at the list below, know that if you check out just ONE of these helpful resources (I recommend our Living Well Planner®), I'm sure it'll be worth your time. Plus, everything on this list is free to check out, and most resources are even free to try!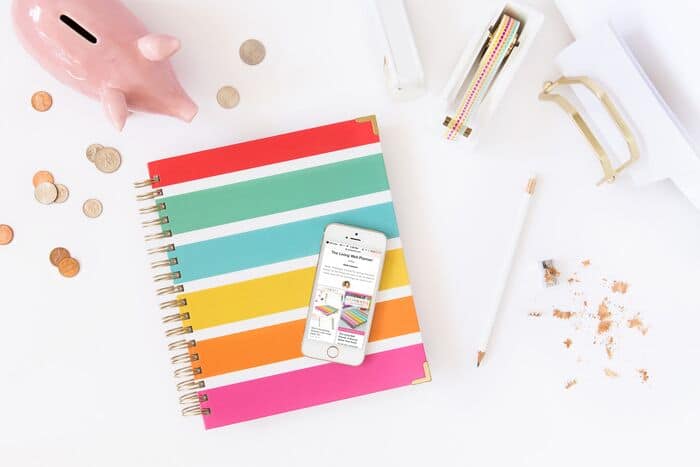 1.The Living Well Planner®
As a busy mom and entrepreneur, I feel like I'm always juggling. There's never enough time for everything and I've often felt stretched so thin that even one more thing on my plate would do me in! I couldn't find a great way to keep track of everything while helping me stay financially on track and CRUSH my goals. So, I decided to create the Living Well Planner® to help me organize my entire life, not just my schedule.
If you don't want to read through the rest of this list and you just want something to help NOW, please check out our Living Well Planner™. This planner helps you get everything together, including meal planning, financial planning, hour-by-hour scheduling, budgeting, and more.
2.Mint
If you're a budgeting beginner, Mint is a great place to start getting a handle on your finances. Mint allows you to consolidate ALL your financial information in one place, then keep tabs on your transactions via their app or from the online dashboard. Add all of your bills, credit cards, and investments to get a total financial picture whenever you need it most. It connects with most financial institutions, and best of all, it's free. Having a single resource to get an overview of your financial picture anytime is immensely handy for budget planning, shopping, and just general peace of mind.
Mint also offers savings articles and tips, plus they help you customize your savings plan based on your particular financial profile. All your information is updated in real time, saving you the hassle of compiling all your bills and payments, then comparing them yourself. Mint does it all for you and lets you view it all in one place.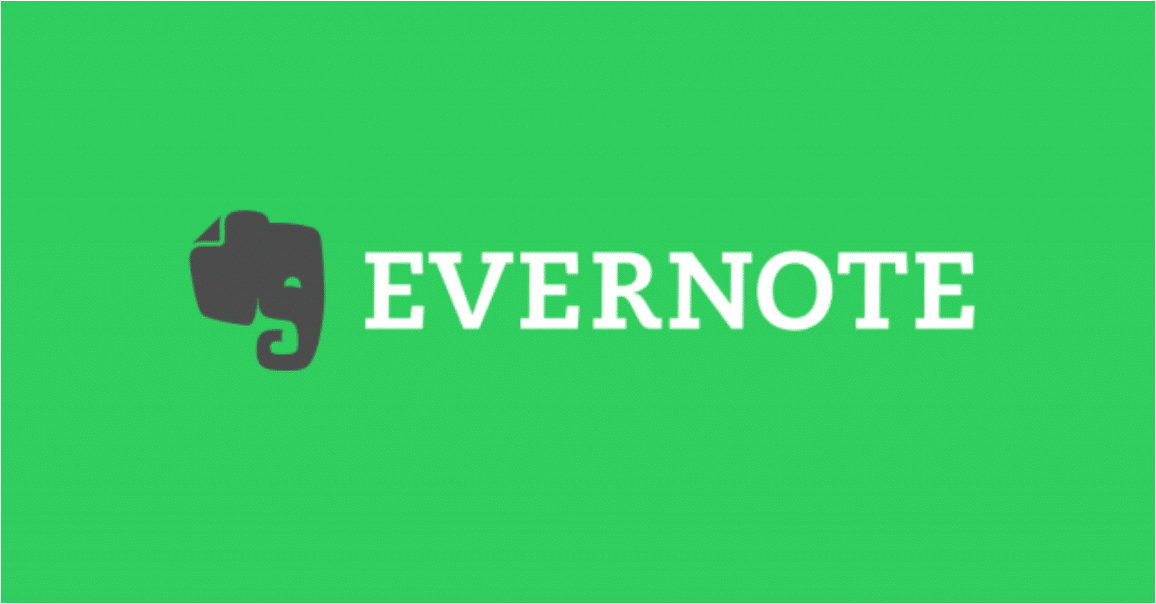 3. Evernote
Evernote is a great tool for organizing everything (everything!) in one place. You can organize your thoughts, to-do lists, articles, photos, notes, and even audio files, yes: all in one place. Whether you're a visual person or not, if you need to create presentations, you'll love this setup: there's no need to build slides, as Evernote turns your research and ideas into little works of art with a single click.
Evernote offers both a dashboard and an app, and transitions between devices easily, so you can use it on your computer, tablet, and smartphone depending on how you want to work. It's basically the digital version of a personal organizer.
4. FatWallet
FatWallet has been around for over ten years now and it's still a great resource for finding sales and comparative shopping. Oftentimes FatWallet will release sale circulars before retailers do, so you'll get inside access to upcoming deals. It's a great resource for large purchases or before major sale times (like Black Friday or Labor Day).
FatWallet also posts rebates (they're owned by Ebates), so it can be an excellent resource for getting money back from purchases. They offer a referral program and list coupon codes and information for many large online retailers.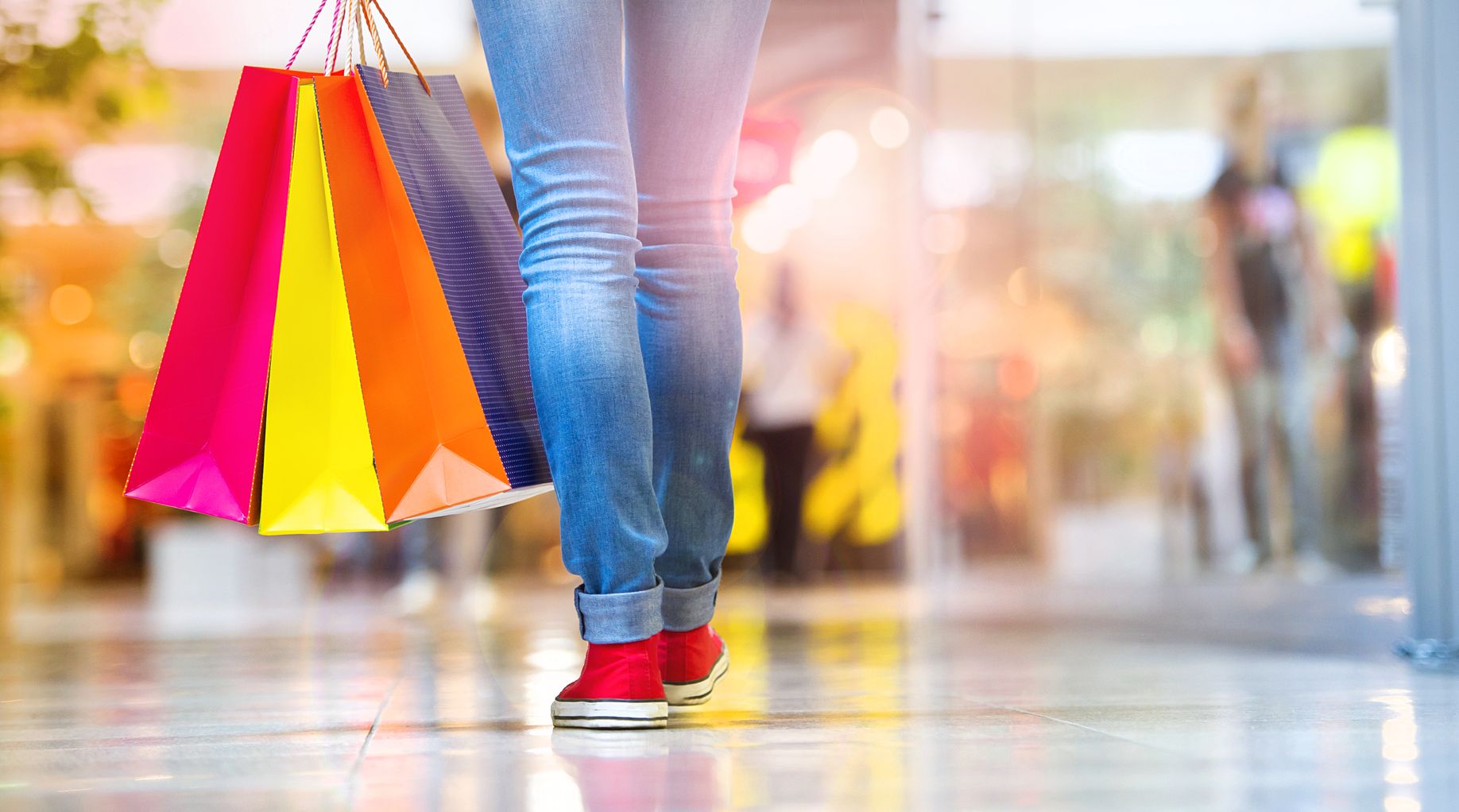 5. RetailMeNot
Quite possibly the definitive coupon code resource, RetailMeNot offers coupon codes for over 50,000 stores. Before you order anything online you should always check for a coupon code. Most often you'll save yourself shipping at the very least, but often much more.
Coupon codes are rated and successful use is reported back, so the codes are constantly updated. You don't have to be a member to use RetailMeNot, but members benefit from being able to submit and share coupon codes, plus they're the first to know about hot deals.
6. PriceGrabber
The first and one of the best comparative shopping sites out there, PriceGrabber shows the price of items across several different retailers, helping you find the best deal.
Simply search for an item (including electronics, appliances, gifts or furniture) and compare prices from hundreds of retailers to help you find who's offering the best deal. You can search for a specific product or model or you can browse through several different, but similar, items to find the price you want.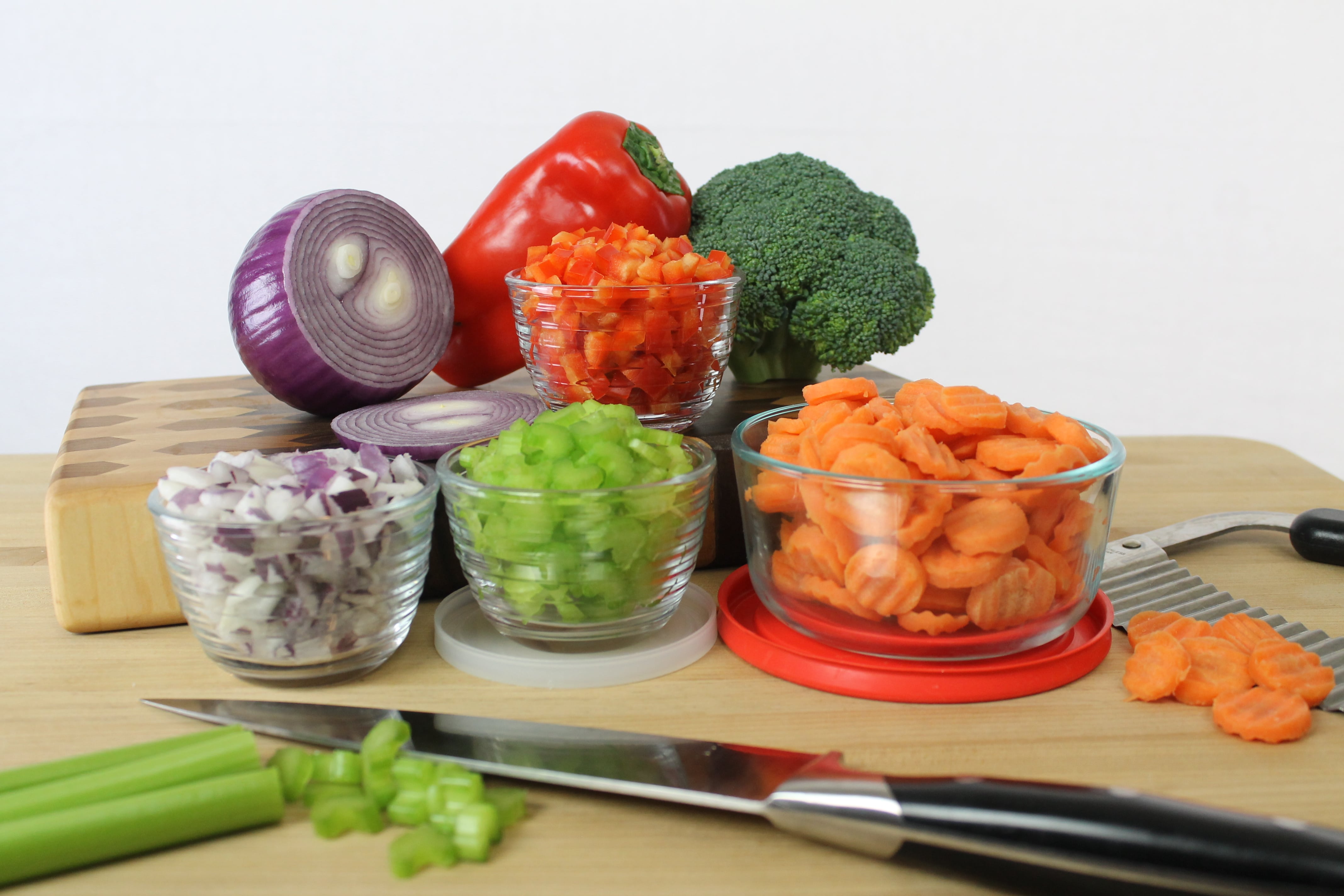 7. Lifehacker
If you're looking for a better way to get something done, chances are you can find it on Lifehacker. This website offers "hacks" (tips and tricks) on everything from how to make a better omelet to how to learn a new language. Usually funny and occasionally slightly irreverent, the writers tend to veer towards the tech side of problem solving, but it's certainly not exclusive to just techie people and computer geeks.
Lifehacker is a frequently Pinterested site with lots of tips on how to clean and cook more efficiently. I often find inventive solutions and easy timesaving tricks that always make me wonder, "Why didn't I think of that?!"
8. OneHarvest Food Ministries
OneHarvest Food Ministries offers prepaid, prepackaged healthy affordable food options. They're a non-denominational Christian program that seeks to offer families affordable and healthy dinner options. This isn't a food-pantry service but rather it's a food-sharing program, much like a CSA or farm-share program. OneHarvest works with many EBT programs through their partner pickup sites.
You can find OneHarvest throughout much of the US*, though there are similar programs in the Midwest and Western states. These programs purchase quality food directly from the distributer, then offer it at lower cost to help families get the most for their money. They even tailor boxes for families with dietary restrictions or for those with large families, but typically the boxes have enough food to feed a family of 4 three healthy meals a day for a few weeks.
*As of this publication, OneHarvest is currently distributing in Alabama, Florida (Pensacola and surrounding areas), Georgia, Maryland, Mississippi, North Carolina, Oklahoma, South Carolina, Tennessee, Texas (Dallas/Ft Worth & Tyler), Virginia, and West Virginia (Martinsburg).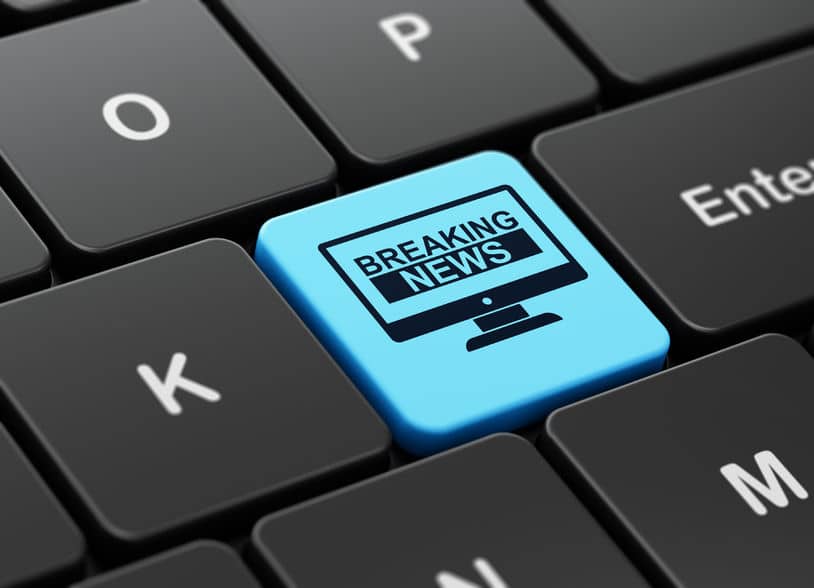 9. Feedly
Feedly is a news aggregator. In plain English, it prioritizes your newsfeed, so you can read blogs, news sites and top stories you care about in an efficient central location. To set it up, you simply download the app or visit the site. From there you can select your favorite news sources or add the addresses of sites you frequent.
The latest posts and stories will come up as a "feed" in the app and you can skim through headlines and click on the items you care about the most. You can also add sites as you go so you'll never miss an update or post on your favorite blogs.
10.camelcamelcamel
I don't know about you, but I'm a frequently on Amazon, so camelcamelcamel is a great resource for helping me watch for the best deals. They show the price history of items on the site and can alert you to changes in price or availability of an item that you have your eye on.
For Amazon shoppers, this simple resource really helps ensure you're getting the best deal. You don't have to register to use the site, but if you do, you can import your wish list and receive email alerts when a special item goes on sale.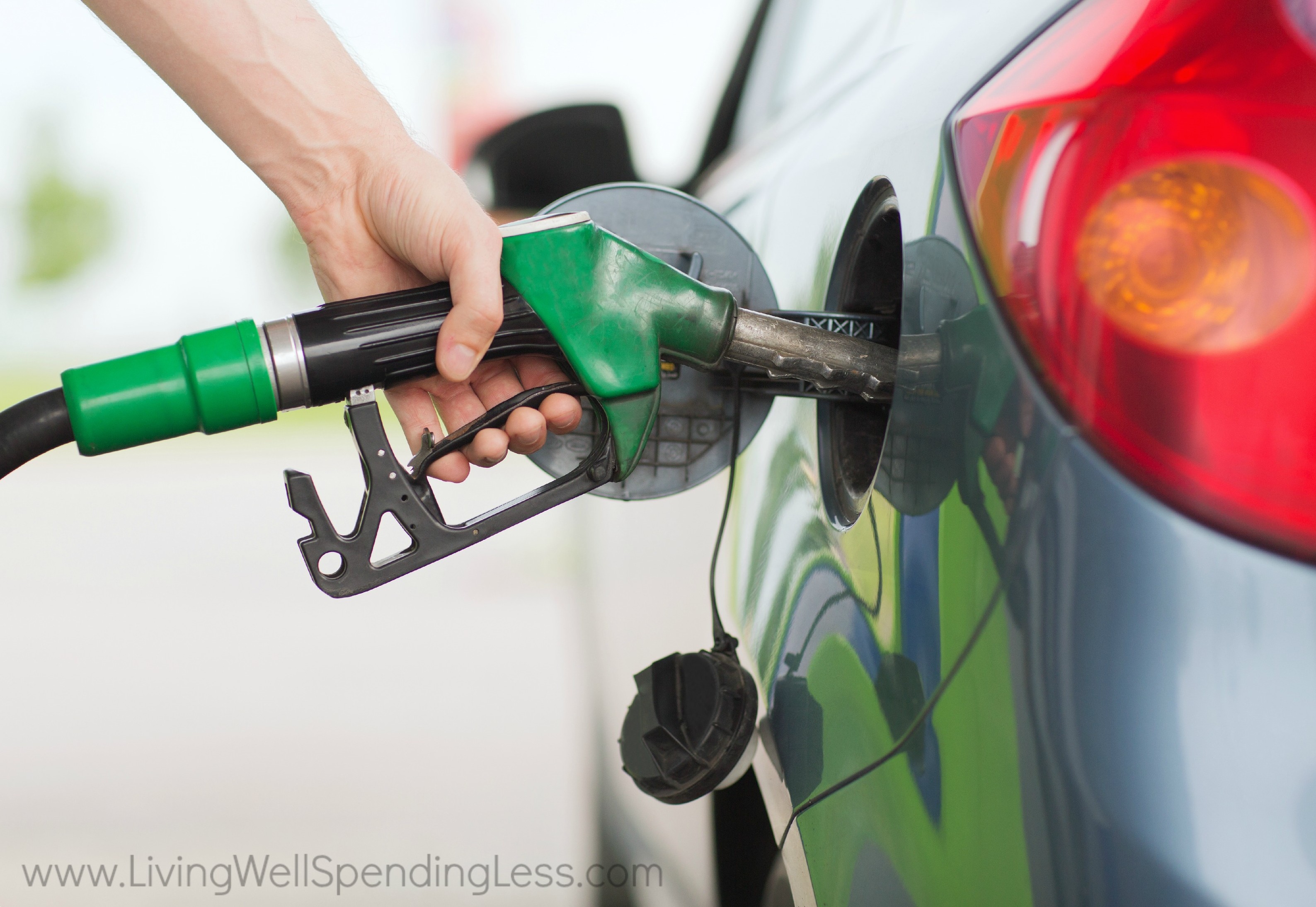 11.GasBuddy
This helpful little site and app lets you search gas stations to find the best price on gas in your area. Use GasBuddy to search by location to view helpful maps and listings of the closest, cheapest gas around. It also lets you search by price, so it can be a very interesting way to comparative shop when summer travel prices are up. It's also a must-have to save money on vacations and road trips.
12.SmartyPig
A friend of mine clued me in to SmartyPig, which she's using to save for her wedding. This FDIC-insured savings site is basically an online piggybank where you set up an account for a specific savings goal. The cool thing about this site is that it's compatible with social media so you can use crowdfunding to help you meet your goal. (So it's handy if your friends and family want to contribute to your wedding, your remodeling project or another financial objective.)
SmartyPig offers a competitive interest rate and works with online retailers like Amazon and Travelocity to give you rewards. So if you're saving for a vacation, for example, when you reach your goal you can save even more money by booking it through retail partner Travelocity. The goal is to help consumers move away from a buy-now-pay-later mentality and make smart savings goals up front.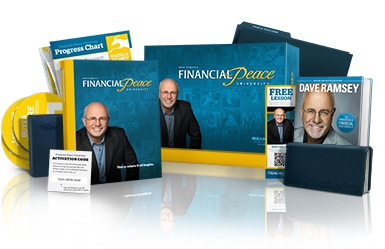 13.DaveRamsey.com
One of my personal favorite financial advisors, Dave Ramsey offers practical, sound financial advice. He also offers a listing of ELPs or Endorsed Local Providers of insurance and other financial services to help ensure you get the best deal (and so you can avoid getting ripped off)!
Dave Ramsey has helped millions of listeners and their families gain financial peace through his radio show and learning seminars. My husband and I attended his Financial Peace University and were very impressed with the reasonable, attainable goals and advice he extended to participants. Unlike some other financial advisors, Dave doesn't claim to be perfect or make you feel guilty for being human. He tries to help people work within their situation to make smart choices and become debt free. His site offers a myriad of planning tools, articles and resources to help you on your financial journey.
14.The Frugal Farmer
Another blog you should check out is The Frugal Farmer. It's the story one family's journey working their way out of debt after leaving the "rat race" and life in the suburbs to run a hobby farm in the Midwest. By practicing financial, physical and spiritual self-sufficiency, this family is striving toward their goal of living debt-free. This blog has a lot of practical tips on financial management and self-sufficiency. It's a great resource for anyone interested in homesteading and living frugally.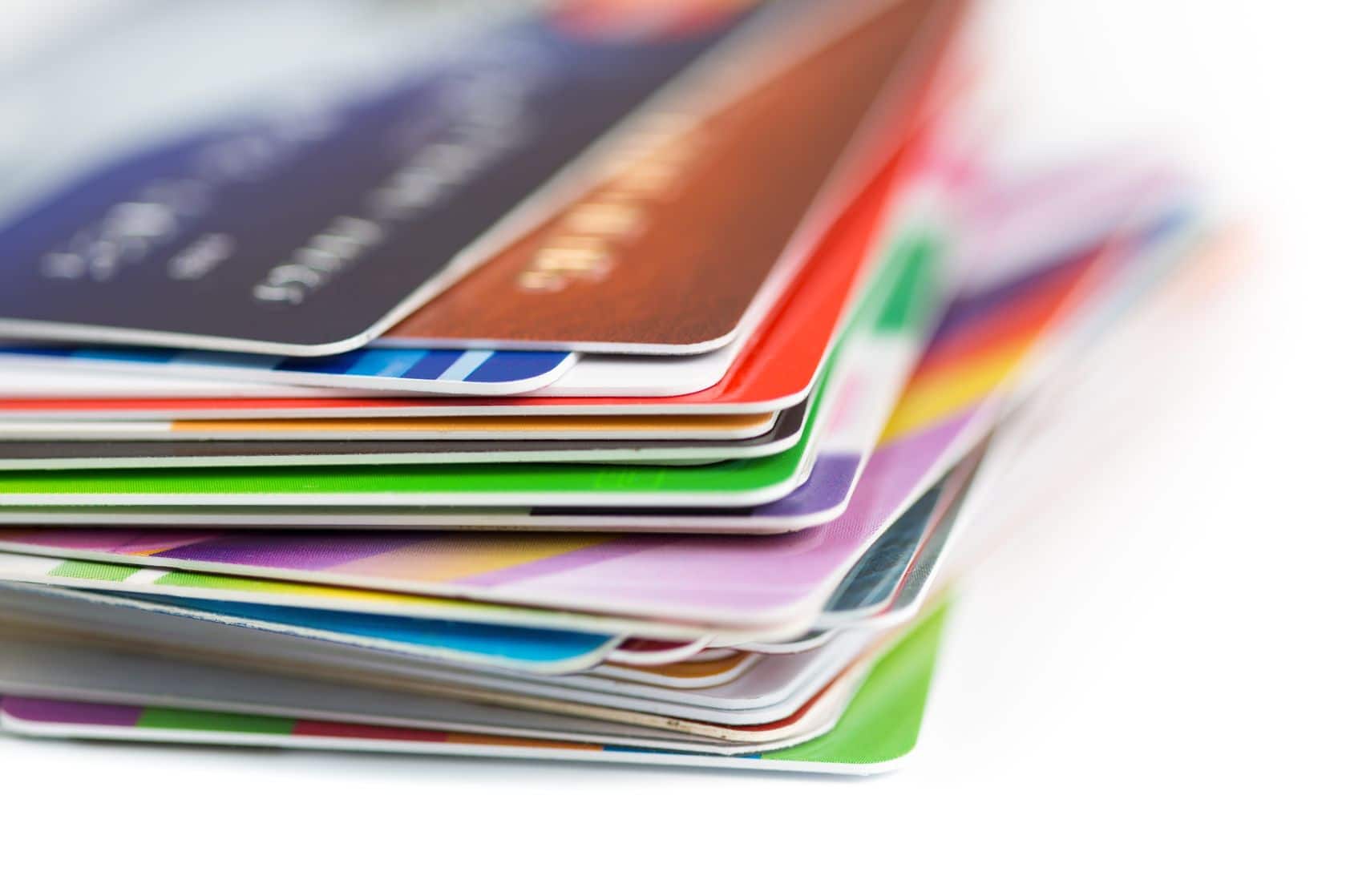 15.NerdWallet
The founder of NerdWallet created the site during his own struggle to find out which credit card had the best interest rate and benefits. He created a spreadsheet of all the possible offers he could find and compared the features of each. Realizing this information could help many consumers, he founded the site, which allows you to comparatively shop for investments, insurance and credit cards by collecting all the data to get the best deal.
NerdWallet also features comparative information on financial aid for school tuition, hospital fees, and more. It's often been featured on The Wall Street Journal, CNNMoney, and other great sources as one of the best money management sites.
16.Block Talk
Ever wish you could dial up a tax professional to ask a quick question or to get an explanation of financial jargon in layman's terms? Well, H&R Block's blog Block Talk offers many articles and resources written by tax professionals who face these kinds of money questions every single day.
Tackling topics like insurance, identity theft and tax fraud, this blog offers valuable insight into the daunting world of taxes and helps you find answers and advice that's well researched, and from a hands-on source. They also provide helpful information on the latest tax code changes and how they might affect you and your family.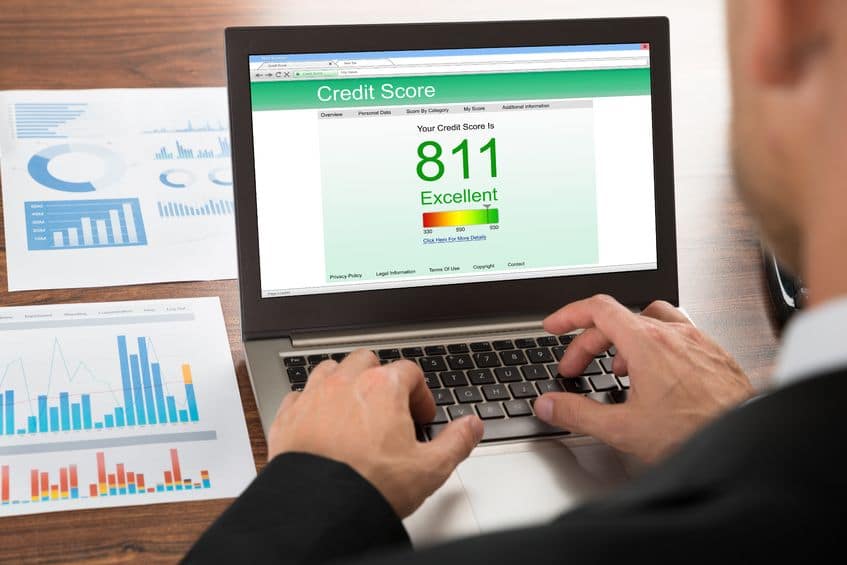 17.AnnualCreditReport.com
The one truly free, no nonsense credit report site is AnnualCreditReport.com. This site offers access to your credit report and your all-important credit score. Keeping a handle on this number helps you to catch identity theft, address any concerns about misrepresented information, and helps to ensure you get the best rates from lenders, when and if the time comes. You should keep an eye on your credit report and review it annually for any mistakes or issues.
A word of caution—there are many sites out there that will try to charge you for your credit report and can even damage your score in the process. There is simply no reason to pay for your credit report. If you're uncertain or if you want more in-depth assistance, many credit unions will also pull credit reports for members and help them strategize ways to build and improve their scores.
18.Brad's Deals
Ever wonder how some people just know about great deals on the Internet before everyone else? Well, Brad's Deals is a site dedicated to just that—finding great deals online. They feature items from shoes to kitchen utensils to the latest in gym equipment. When there's a really terrific sale or a "don't miss" deal, Brad's Deals passes it on to their subscribers.
The site, founded by a guy named Brad (surprise) in 2005 is simply based on the premise of wanting to help consumers save. They've since become one of the top deal sources on the web.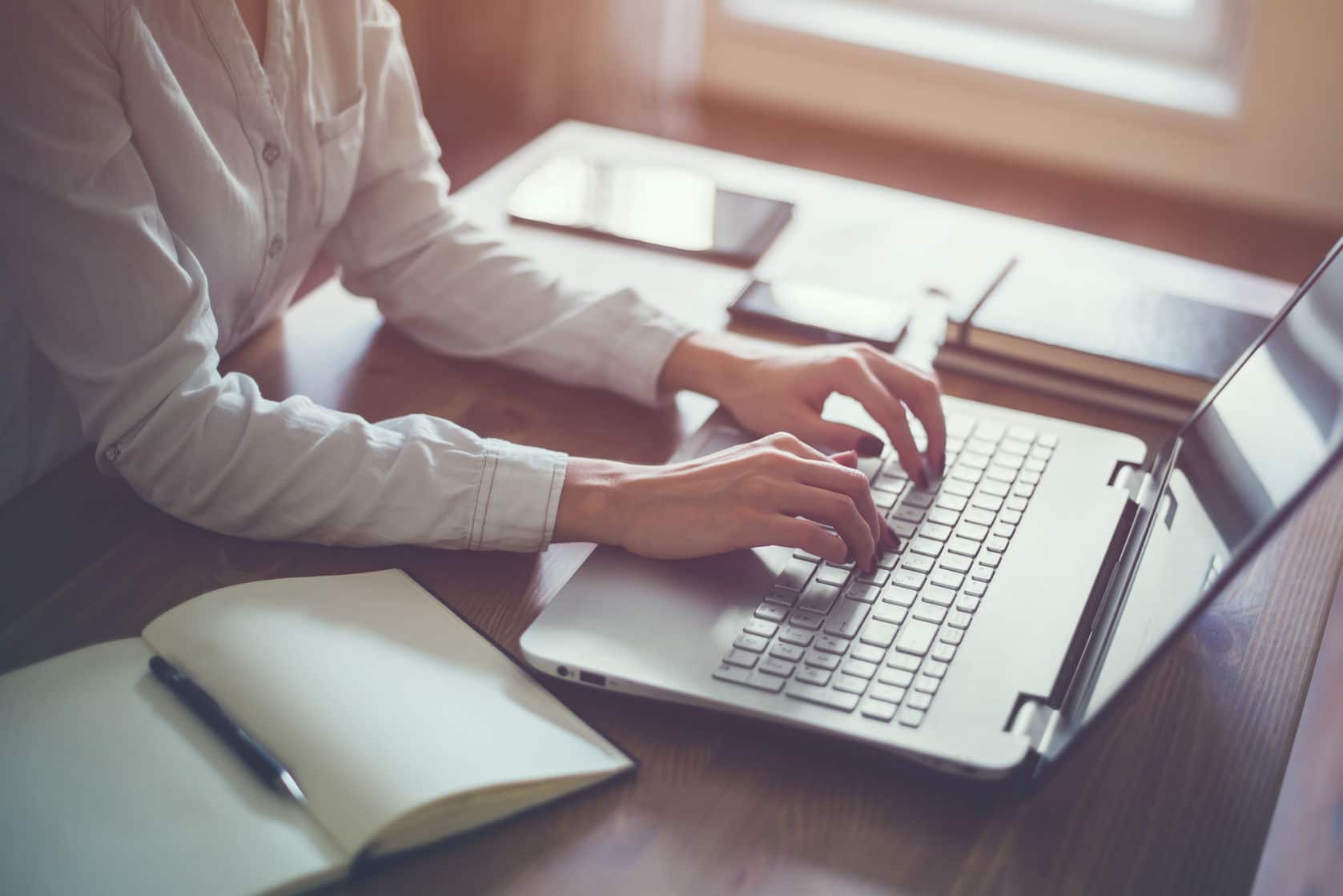 19.Pocket
How easy is it to get lost down the rabbit hole of the Internet when you're searching for something? I know I've become distracted many times—I'm sitting down to write a post and then "oh look, something shiny" and off I go… Pocket seeks to help limit the distractions by simply allowing you to pocket an article, photo, video or other tidbit until later.
Think of it as ripping an article out of a magazine so you can come back to it when you have time to read it. With this app or from their website, you can do the same thing—put something away and save it for when you have free time.
20.theSkimm
We all like to be kept in the loop on what's going on in the world, but how on earth do you keep up on all of it? I have a few friends who always seem to be in-the-know on the latest breaking news, but for those of us who don't have a train commute or a morning coffee break to read the newspaper, theSkimm is here to help. This easy-to-follow email arrives in your inbox each morning and gives you the Cliff's notes version of the news—from events in the Middle East to tech updates or celebrity scandals, it offers essentially a 5-minute byte of information.
The emails are free and they offer fun giveaways and inside info for readers. It's like a fun trip to the water cooler without the office.
I've found all of these resources very helpful in my journey to save time and money, so I hope you've found an app, website or tool within this list to help you and your family save these precious resources. I also know new tools are constantly coming to light, so please feel free to share your favorite time and money saving resources in the comments!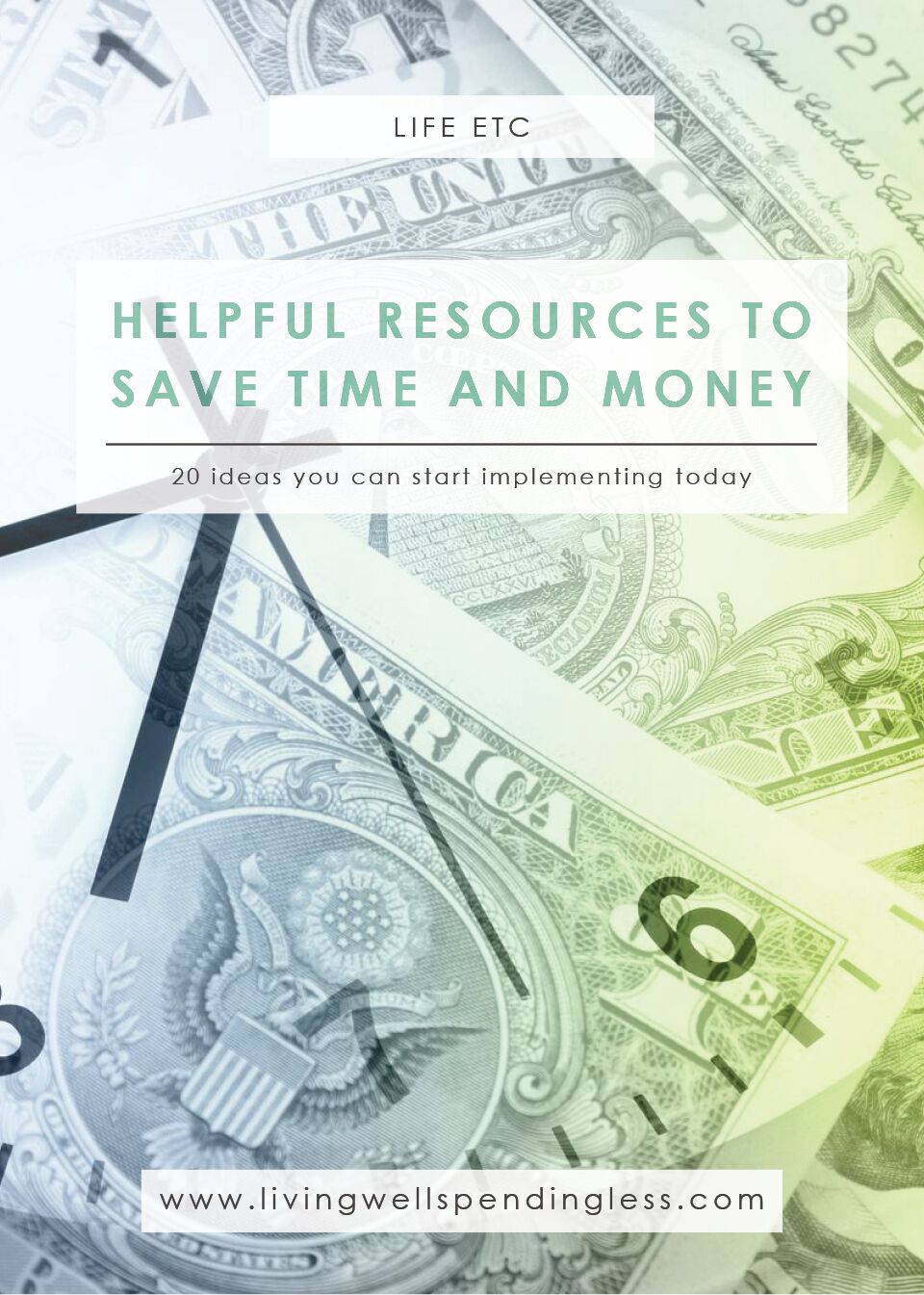 TAKE BACK CONTROL OF YOUR HOME LIFE
---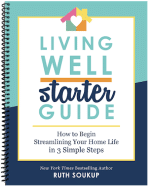 Ever feel like you just can't keep up? Our Living Well Starter Guide will show you how to start streamlining your life in just 3 simple steps. It's a game changer--get it free for a limited time!
If you love this resource, be sure to check out our digital library of helpful tools and resources for cleaning faster, taking control of your budget, organizing your schedule, and getting food on the table easier than ever before.