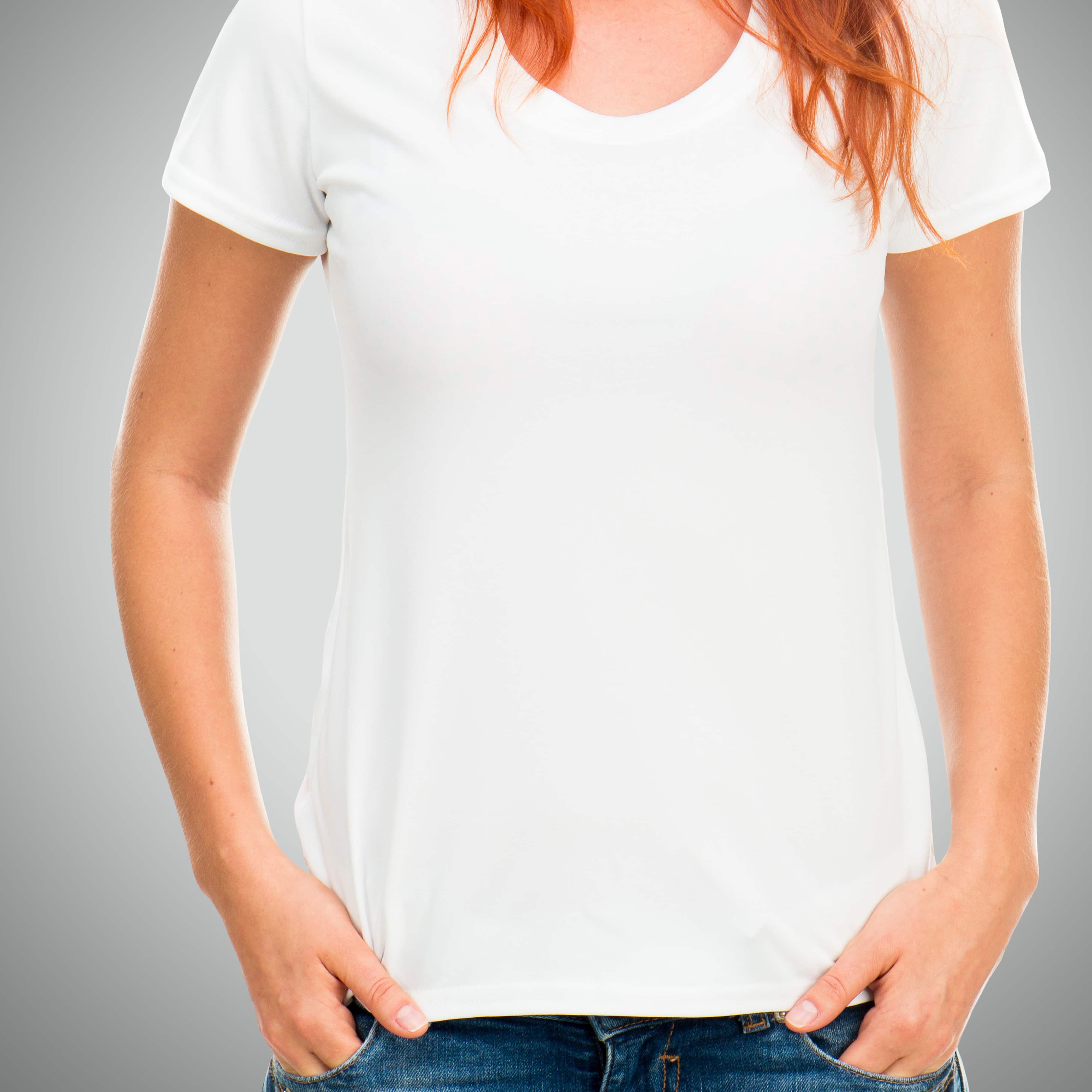 Is there anything more classic than a white tee? Simple, clean, EASY. It really is the perfect wardrobe staple. It's a great option for a quick and effortless look upgrade, without any of the hassle. Because let's face it–who wants to spend extra time digging through tons of clothes just trying to find something (anything!) to wear in the morning?
So often, our closets become stuffed to the brim with hard-to-match items. We keep clothes that don't fit and don't flatter, cluttering up our storage. Still, we hold on to these items well past their prime, simply because we can't bring ourselves to let them go. In this era of cheap, fast fashion, it's easy to accumulate a lot (and I mean a LOT) of clothes. Go to any discount clothing store and chances are you can walk out with multiple bags for under a hundred dollars. Unfortunately, much of this clothing is cheap and poorly made, while trendy items that might seem cute this season end up in the "goes with nothing" pile in a few months, and then we're left throwing on whatever "sort of works" after we've been standing in front of the closet for 20 minutes trying to find something to wear—all while the kids are late for school and we still need to pack their lunches. Been there! So frustrating!
When I first pared down to my 40-hanger closet, it was a big-time leap of faith. I knew I had to do something to get a handle on my wardrobe. I knew I didn't feel great when I looked in my closet. And too often, I couldn't find anything to wear, even though I had tons of options. I got really sick of wasting so much time every day just digging through clothes!
DIG DEEPER
---
Effortless style is well within your reach, even if it seems like you're always rushing out the door. Try these 10 simple beauty tips and tricks to streamline your routine. Simply opt-in below to have the Cheat Sheet sent straight to your inbox!

By paring down to the best, most flattering, loved and classic pieces, I was able to create a wardrobe that I feel great in every single day. Now, I'm very careful with my clothing purchases, opting for classic cuts and styles, well-made and tailored items in fabrics that hold up. Each item is precious, because when a new piece goes into my closet, I know something else must come out.  (And to keep temptation at bay, I opt for Stitch Fix rather than going to the mall.  It's genius!)
If you've been working to simplify your wardrobe and spend less time digging through your closet every morning, chances are you've realized the value of the white t-shirt. It can go with nearly anything! You can dress it up, dress it down, and it always looks fresh. SO easy! There's a white tee style for every person, and a style to fit you.
There are so many great, easy ways to style a white tee. Here are a few ways I've found work best for dressing up my classic white t-shirts, so I can create a great, simple and easy look, no matter the occasion!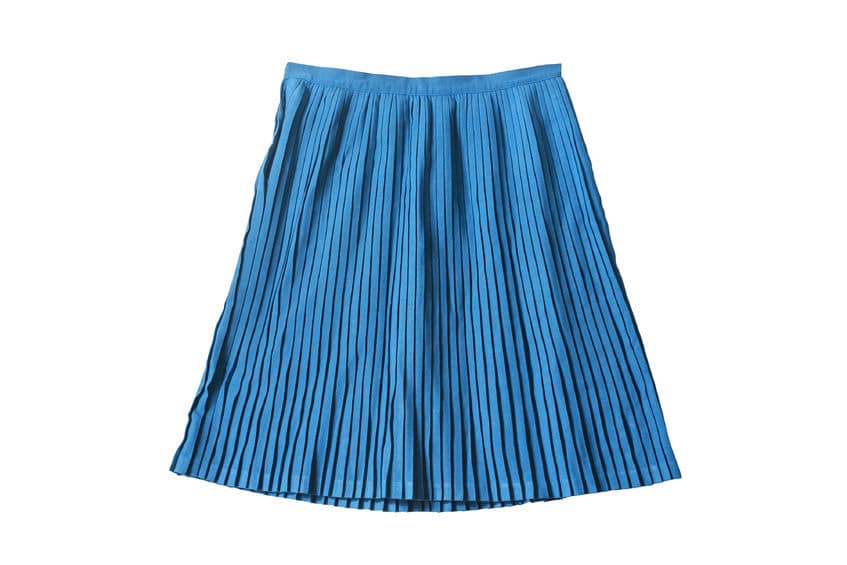 Pair It with a Skirt
The quickest, easiest way to dress up something simple is to pair it with something dressy, like a skirt. A beautiful bright floral pattern in an a-line, a classic black pencil, or a long maxi skirt all look great with a white tee. Given the right skirt and a tee in silk or rayon, you might even get away with taking your white tee to a fancy event. For your kids, try pairing a tulle skirt with a simple white tee for an adorable outfit.
Even a tee paring cotton with a bit of stretch like spandex or a fine gauge knit can elevate the average white t-shirt to something special and "skirt worthy." Look for little details: a pretty edge, piping along the collar, or a nicer flowy fabric to take a tee to the next level. Loose comfortable v-neck t-shirts can look great with fitted pencil skirts and a pretty peak of a camisole underneath. It's about playing up the comfortable tee in contrast with the dressy skirt.
Wear It Under a Dress
Do you have a sheath dress with a neckline that's a little too deep? Maybe you have a slip dress you'd love to wear, but you aren't sold on the sleeveless idea. Pair a classic fitted white tee underneath your dress to add polish, make it a little more modest, or take an outfit from "beach" to "dinner."
Almost any sleeveless dress looks great as a jumper over the top of a classic tee. The trick is to find a tee fitted enough to lie flat under the dress and avoid extra bulk or bunching. Look for shell styles or t-shirts with a rayon-spandex blend in a size down.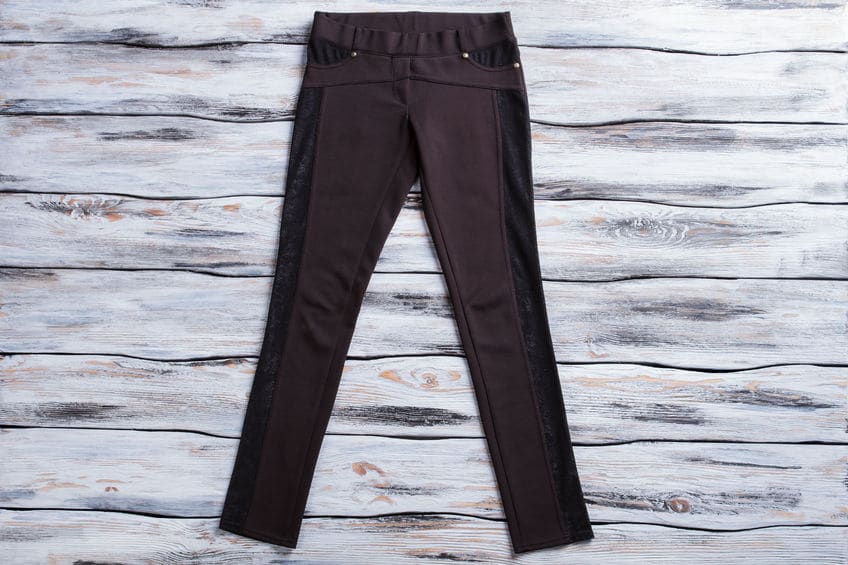 Go Classic with Pants in Black, Navy or Brown
Yes, yoga pants come in black, too…but if you want to dress up your white tee, try breaking out some of those "big girl pants." Dress slacks in a pinstripe or a classic color like navy or black always look polished. Look for a trouser fit or a looser boot cut, if you're wearing a tee fitted to your body.
Flowy, loose tees look better with fitted bottoms. A classic cigarette pant or ankle-length skinny pants can be very chic with an easy-fitting tee. Channel your inner Audrey Hepburn by pairing fitted and cropped bottoms with flats and a boat neck tee for a great summer-to-fall look.
Add a Scarf
The number one, super-duper-easy way to dress up a white tee? Add a classic scarf! A great scarf can make a tee seem fresh, interesting and beautiful. Go for pretty colors and dare to try brights and patterns you would otherwise skip over. With scarves, when it comes to texture, color, weave and fabric, the sky is the limit!
Try taking a Pashmina or large wrap over a shoulder and tucking it into a wide belt for a DIY poncho (and plenty of warmth from the office air conditioning).
Create a cowl neck effect by double-looping an infinity scarf around your neck. Use a knit scarf and even arm-warmers to make a white tee seem instantly cozy and fall-ready. Use a pretty broach or vintage pin to hold the ends of a silky scarf together. Or, knot it around your neck for a French look that will pair with your boat neck tee and cropped pants!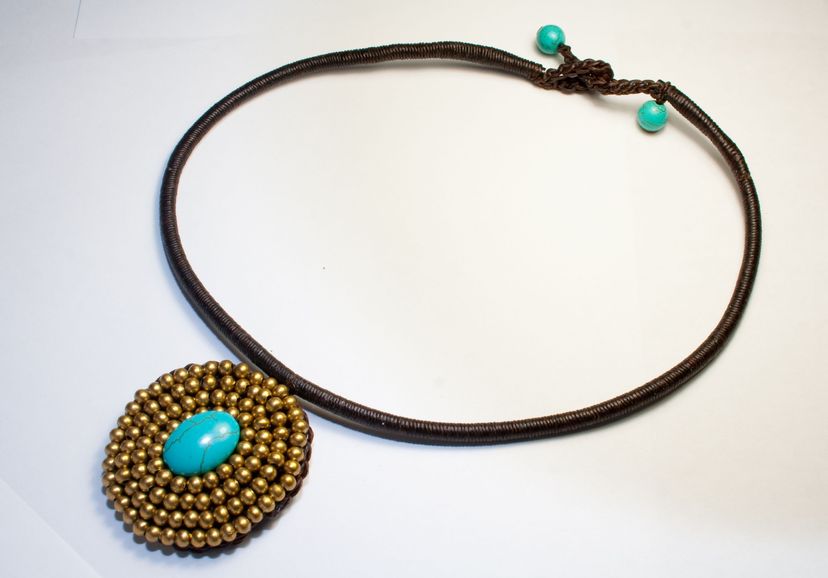 Add Statement Jewelry
Another super-simple way to take a tee from ho-hum to "ooh la la!" is to add an eye-catching piece of jewelry. With a crewneck tee, go bold or go home. Use bright beads, chunky necklaces in candy colors, or fun fashion jewelry to really make a statement. Think of a white t-shirt as a blank canvas and add color and shape to really make things pop!
For a v-neck or scoop neck tee, sweet delicate necklaces (like chains, single or layered, or a floating pendant) can look great. Gold and silver both look wonderful with classic white t-shirts—and you can even go classic-on-classic with a diamond (or faux diamond) necklace. Long pendants also add a boho aura to a tee and can make your outfit seem effortlessly stylish.
Throw on a Blazer, Cardigan or Jacket
Have to run out somewhere and need to look polished? The easiest solution is to throw on a great blazer or jacket. If you're wearing jeans, a blazer or cardigan and some comfy dress flats can make a white t-shirt look meeting-ready.
If you have a cute floral skirt you want to take from summer to fall, go with tights and boots, and throw a jean jacket (roll your sleeves) or a pretty cardigan over your white tee. Belt the cardigan with a skinny belt to really look Pinterest-worthy.
A jacket, cardigan or blazer allows your white tee to peak through as the perfect, classic base for your outfit. The combination is unstoppable and appropriate for nearly any occasion.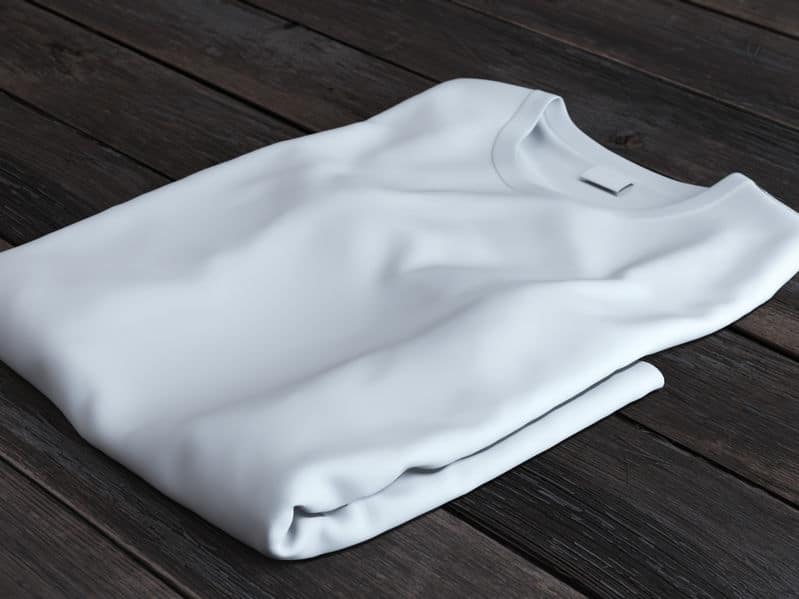 Try Different Shapes, Sleeves and Necklines
When we think "white tee," most of us think of the classic crewneck, short sleeve option, but there are so many more cuts and styles to choose from! Tees come in many different fabrics—silks, rayon, knits, cotton and more. You can find great long sleeve options as well as tank and sleeveless tees. When it comes to necklines, there's boat, scoop, v-neck, crew and even turtlenecks (though let's leave the mock turtleneck back in the 1990's).
Experiment with different shapes and fabrics to find your "classic white tee." Maybe you love a chest pocket or maybe it makes you cringe. Some women prefer baby doll or ladies cuts and others like a more classic shape. White tees are so versatile, you can really make it stretch through your entire wardrobe, so find something you love and go with it!
Do a Half-Tuck, Tie or other "Blogger Trick"
Do you ever wonder why women on Pinterest and fashion blogs always have outfits that look so together? It's simple. They take time to "style" their clothing. This means rolling up sleeves, doing a half-tuck with a baggy shirt (tuck in the front at the waist), or even tying the corner of a shirt on the side.
These little stylist tricks take your outfit from "I threw this on" to polished. Adding a belt, accessorizing or layering can make a huge difference. It makes your look seem more thought out and put together. Experiment with these little low-effort tricks and you'll be hooked!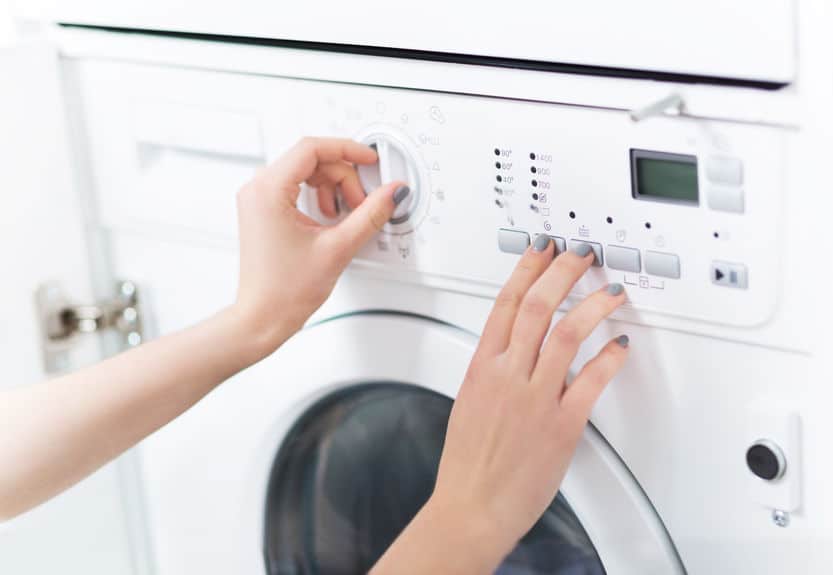 Keep It Clean & Shiny
Life happens. With kids, well, you know how it is—you find food stains, crusties and who-knows-what on your sleeve, down your shirt, and wherever. You might even literally laugh out loud at the thought of wearing a white shirt. I'm here to tell you: you can wear white shirts and get away with it!
A mommy-trick I've found? Always have a sweater, vest or jacket handy. You can cover a myriad of stains and spills at a moment's notice simply by pulling on a sweater or jacket. Even a scarf can cover up things in a pinch.
Be sure you treat stains before washing and always launder your clothes carefully. The great thing about white t-shirts is they're actually easier to clean than colors. You can use hydrogen peroxide, vinegar, and/or oxy-cleaners to get stains out without fear of bleaching or fading. I find it's actually easier to have white shirts come out in good shape.
There's also the dreaded "pit stains" which can be an issue with white tees. Treat yellowing underarms with a mixture of a half-cup baking soda, a tablespoon of hydrogen peroxide, and a tablespoon of salt. Mix together and dab on with a sponge. Let sit for about twenty minutes, then rinse clean. You'll be pit-free and ready to go!
A classic white tee is a wardrobe staple that's fun to play around with—and wow does it make for a simpler, less-time-consuming wardrobe! Make it an experiment to see how many different ways you can find to wear your classic white t-shirt. In fact, you just might love it so much you'll find yourself building your whole look around the simple white tee! Have fun!