Summer is just a few weeks away which means nothing but good things–sunshine & barbecues, flip flops & fireworks and, best of all, family vacations!
As a family, we have taken some pretty big road trips, including a six week motorhome journey that included stops at Mount Rainier, Yosemite, Death Valley, and the Grand Canyon, just to name a few! A few summers ago we took another big trip that included 15 states in 29 days. While I'm sure some people might think spending that much time in the car with two young kids sounds insane, these road trips are truly some of our best memories.
When we moved back to Washington State from Florida a few years ago, we embarked on a big adventure hitting Chicago, Mount Rushmore, and Yellowstone on the way. And it was amazing!
Needless to say, we've picked up quite a few tips and tricks along the way! One of the most important takeaways? Stick to a budget.
No matter how desperate you are for a vacation, don't break your bank just to go on a family vacation. If your budget is tight this year, you can always schedule a staycation at home, or visit friends or family a few towns away and make the most of it. But before you go planning all the things, there's one super important thing to know and do first… (it will help in planning all the things, I promise)
Travel Smart
If a family trip IS within your budget, but your budget is still tight, a road trip is definitely the way to go. Even a reasonable flight fare gets pricey when multiplied by four (or more!) Choose destinations where you have friends and family—and be sure you show appreciation for their hospitality. If you're a gracious guest and you offer to return the favor, most friends will be happy to let you crash with them for a night or two.
If you must stay in a hotel, check sites like Hotels.com for the best price. Also remember to sign up for email alerts and discount notifications through Groupon, Restaurants.com and LivingSocial. For more deals, try Amazon Local or search local publications from your destination to help you save even more on your trip. I also like to request a free travel brochure from the local Visitors Bureau no matter where I'm traveling.
To save on meals, whip up some snacks and pack a cooler or two to get you through your journey. That said, food and sightseeing are often the best parts of any road trip, so make sure you reserve a little wiggle room in the budget for good eats! Our family road trip policy is to stop for pie whenever we see a cute diner or a mom-and-pop restaurant.
And always ask about student discounts and kids' admission. Many places offer group passes, free reentry, and other deals, but you have to request them ahead of time (or at the time of purchase). And don't ever be afraid or too timid to ask! The worst you get is a no.
DESTINATIONS
Of course, sometimes trying to figure out where to go is the hardest part, so our team did some research and put together five fantastic family weekend trips all around the country—almost anyone in the U.S. should be able to easily reach one of these destinations by car, depending on your location. These destinations offer plenty of great family-friendly activities, so use this list to jumpstart your vacation planning. We can't wait to see all the pictures!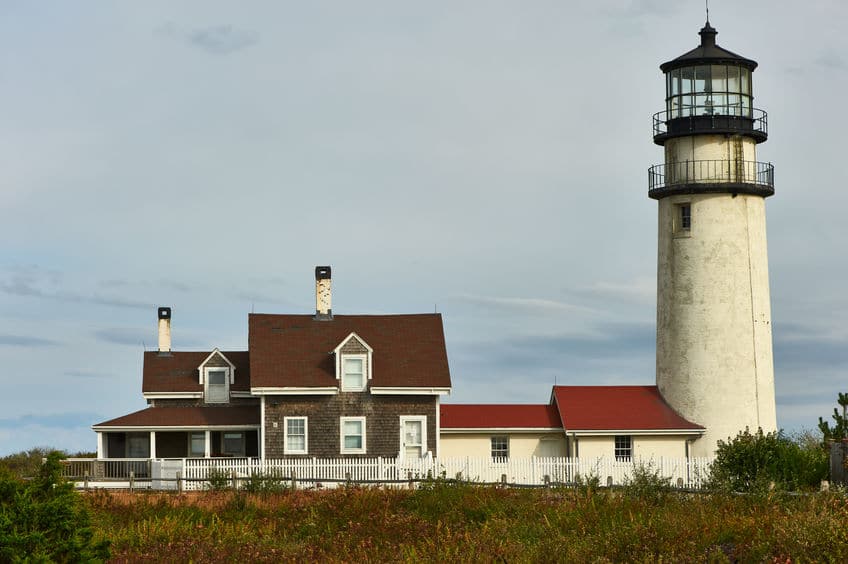 Cape Cod, Massachusetts
The quintessential East Coast vacation spot, Cape Cod offers plenty of family-friendly activities, sightseeing, and hands-on fun for everyone! With its down-home attitude, it's not nearly as pricey as you might think, making Cape Cod a budget-friendly destination.
Pick up Kids on the Cape for a calendar list of fun kid-friendly activities. Don't miss the Cape Cod Children's Museum in Mashpee for younger children and the Marine Animal Discovery Center in Buzzard's Bay. The Animal Discovery Center is a non-profit rehabilitation center for wild animals native to the area including seals, turtles, and birds.
Visit the Plimoth Plantation for a look into a real 17th-century colonial settlement with a great hands-on history lesson. As part of the Plimoth experience, you can visit the Wampanoag Homesite where Native People dressed in traditional clothing discuss history and heritage. Art lovers might enjoy a visit to the Edward Gorey House and Museum, where the Amphigorey and Gashlycrumb Tinies author, illustrator and animal advocate lived for many years. (Check out his fondness for bats!)
Awaken everyone's inner "ay-ay-captain" pirate spirit at the Whydah Pirate Museum, where you can touch 300-year-old coins and treasure, plus see cannons, swords, and other pirate artifacts. Follow it up with some mini-golf at Pirate's Cove Adventure Golf. The entire family will also enjoy the Heritage Museum and Gardens, where kids can join in a scavenger hunt and other garden activities including a Friday craft project, while mom and dad enjoy the amazing flowers, beautiful art, and history featured in the three museums.
Cape Cod is very bike-friendly. You can rent bicycles throughout the 25-mile Cape Cod Rail Trail. Biking can be a healthy and inexpensive way to get around as a family, plus there are plenty of drop-off and rental locations (so you don't have to do the full 25 miles). From the relatively flat trail, you can enjoy the natural landscape including cranberry bogs, ponds and salt marshes.
Don't miss the Cape Cod lighthouses–the most famous of which is the 66 foot tall Highland Lighthouse. During certain times of the year, you may even see whales from the spectacular view of the Atlantic!
You can tour the Cape Cod Potato Chip Factory and enjoy a few free samples while you're there. When you're in New England you have to have some ice cream (of course), so Four Seas is the place to go! For the classic lobster roll or clam strips, try the Clam Shack or Cobie's (which offers burgers and fries for non-seafood lovers). Don't miss a chance to stock up on classic candy at the Kandy Korner (saltwater taffy!) and get some souvenirs at the 1856 Country Store.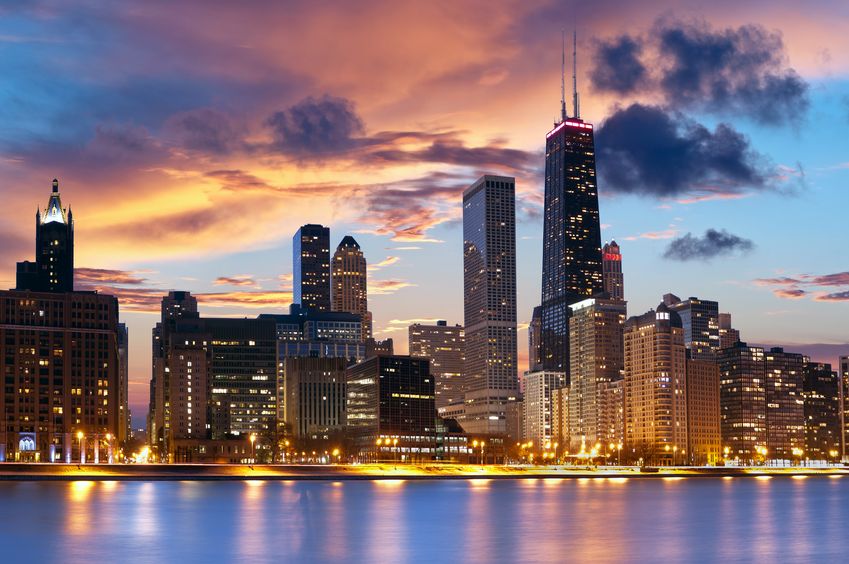 Chicago, Illinois
Unlike the average "big city," Chicago has a friendly, small-town feel in certain areas and neighborhoods, and there's TONS to do. Not only that, but you can easily save by staying in the suburbs and taking the Metra rail system or the elevated train (known as "The L").
From the Botanic Garden to the Brookfield Zoo, Chicago and the surrounding suburbs are filled with amazing things to do, see, and check out. Head to the Navy Pier to ride on the 15-story Ferris Wheel and get a birds-eye view of the entire city.
Bike Chicago offers bike rentals (including tandem bikes) and has stations spread throughout the city. Biking along Lake Michigan provides some of the best views and outdoor fun, including the fountains at Millennium Park.
The Museum Campus is a beautiful lakefront area that holds the Shedd Aquarium, the Adler Planetarium, and the Field Museum (home of Sue, the largest most complete T. Rex skeleton!)—and all three are within short walking distance of each other. The Museum of Science & Industry is another don't-miss Chicago museum experience, packed with family-fun activities, and check out the Art Institute of Chicago to see some of the amazing works. However, seeing everything in one day may prove impossible, so plan to stay a few days in the Windy City to fully enjoy all the sites.
If you plan to hit up several museums, consider investing in a CityPASS Chicago to save up to 53% on admission. (It's truly a great deal if you're a museum-loving family.) Also be sure to check out this awesome list of FREE museum days !
While you're in the Windy City, if you're looking for lower-key and/or on-the-cheap activities, check out ChicagoKids.com for more options, like visiting a local farm, checking out theater or arts & crafts activities, or visiting an amusement park packed with go-karts, laser tag, jumping parks and more. The Lincoln Park Conservatory, Lincoln Park Zoo, and the City Gallery offer free admission. Plus, of course, you can always enjoy a picnic on the beach at Oak Street.
As far as food, Chicago is famous for several favorites, including Chicago-style hotdogs, deep-dish pizza, gourmet popcorn, and Italian beef sandwiches. We loved the pizza at Home Run Inn when we visited the Windy City, but also try the deep dish at Giordano's. Garret's Popcorn on Navy Pier offers the "Chicago Mix"—a strange combination of cheese and caramel corn that somehow works together.
For hotdogs, any stand will do, but if you REALLY like hot dogs, you must try a Chicago dog or "red hot" as they're locally known. It's an all-beef hotdog on a poppy seed bun loaded with chopped white onions, yellow mustard, bright green sweet pickle relish, tomato, a dill pickle spear, and sport peppers. (Just don't ask for ketchup, as most Chicagoans insist it's unacceptable on a hotdog.) For Italian beef, Portillo's is famous for a reason (you can also get a Chicago dog there if you like.)
If you're still looking for family-fun things to do, LEGOLAND Discovery Center is in nearby Schaumberg and you'll also be within a short drive of Six Flags Great America. You can also get some quiet time in at the Chicago Athenaeum International Sculpture Park. (Incidentally, Schaumberg is also great for less-expensive accommodations.)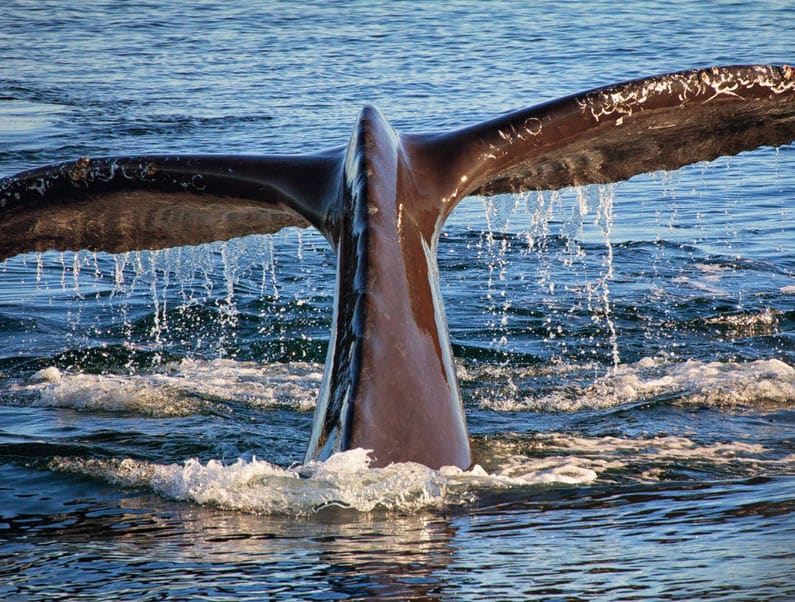 Monterey Bay, California
Monterey is the perfect California destination—beautiful views, adorable animals, gorgeous weather! Most people think California wine country isn't a family-friendly spot, but that couldn't be further from the truth! If your family is outdoorsy and loves gorgeous scenery, or if you have budding marine biologists, this is your perfect destination.
When you're in Monterey Bay, you're only 45 minutes from Henry Cowell Redwoods State Park, which is a must-do on your way there or back. Spectacular, enormous redwoods abound and you may see banana slugs, deer, birds, and even coyotes.
Visit the Monterey Zoo where many retired animal performers have found sanctuary. This is an educational zoo where the whole family can gain some very hands-on experiences. The Monterey County Youth Museum keeps the education going with hands-on theater, building, and sports activities.
Whale watching is one of the famous attractions of Monterey. For the highlight of your trip, going out on a whale-watching expedition or tour is well worth it, as it's a one-of-a-kind experience. Athletic families with teens and older children may want to check out Adventures by the Sea for some paddle boarding or kayaking.
The other big draw in Monterey is the Monterey Bay Aquarium. This is home to over 550 species of marine life from mammals to fish. They're dedicated to the study and preservation of marine animals and the aquarium experience is second-to-none. The Aquarium offers spectacular views and it's housed in a former sardine cannery!
The Pacific Grove Museum of Natural History is another hotspot for your amazing nature experience. It's one of the oldest natural history museums and they even offer a Monarch sanctuary where the butterflies winter. In the spring and summer, you can see the darling harbor seal pups. You can also visit Pt. Pinos Lighthouse (the oldest lighthouse on the west coast), the Steinbeck Center, and of course Pebble Beach Golf Course (definitely worth a drive-by).
For even more nature appreciation, visit Pinnacles State Park—with its clear water, breathtaking views and gorgeous volcanic formations you'll be blown away. California Condors and other wildlife frequent this park, and it's a prime viewing, hiking and (for the experienced) climbing location.
As far as food (and fun), Old Fisherman's Wharf cannot be beaten. You can get a caricature sketched of you and your family and whale watch while you enjoy seafood and treats! Check out Crabby Jim's for great clam chowder, and Domenico's offers the classic seafood experience.
For healthy California bistro fare, try the Wild Plum Café in Old Monterey. The Carmel Bistro also offers beautiful food and a variety of cuisines. Enjoy a picnic and some peaceful beauty at the Mission San Antonio de Padua, one of the stunning missions on the Central Coast. The Soledad Mission is also a can't-miss!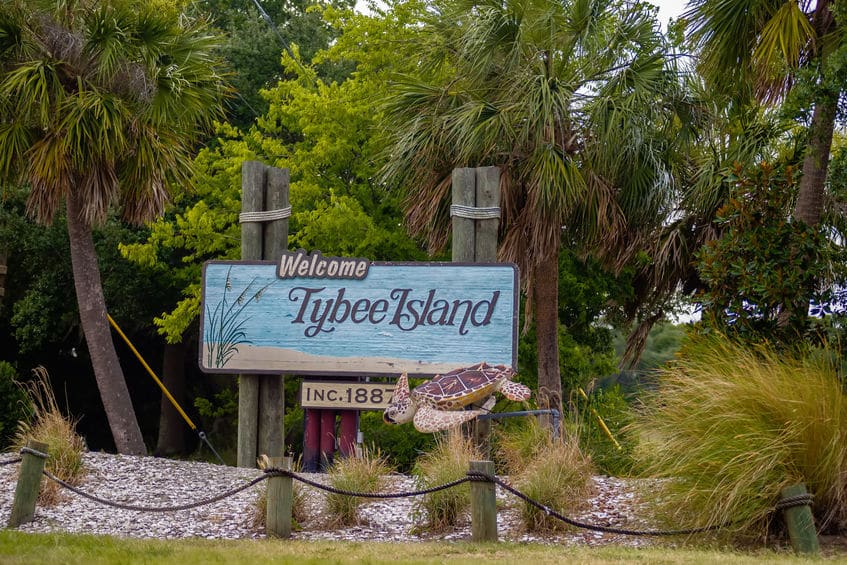 Savannah, Georgia
Savannah is an amazing vacation destination from Tybee Island to City Market, it's a thriving, elegant city with great weather, great history, and amazing sites.
In Georgia, it's all about history and the waterways. Catch a Dolphin Tour with Dolphin Magic. This guided tour offers a great exploration of the history of the waterways, plus you'll see the Waving Girl and the Tybee Lighthouse.
Savannah is a very bike-friendly town, and Fat Tire Bike Rental will help you get on two wheels. They also offer up ideas for bike tours.
Take a marine life tour with "Dr. Joe" from Coastal Environmental Analysis. You can learn all about the animals and habitats you see along the beach. It's a great lesson in ecology and the environment for both kids and parents. You can also explore marine life at the Tybee Island Marine Science Center, where you can learn about the Turtle Project.
Take in a few history lessons while you're in Savannah. Enjoy a riverboat cruise or tons of outdoor activities (boating, kayaking, fishing and more) through Outside Hilton Head. In autumn, you can catch the Tybee Island Pirate Fest, complete with a petting zoo, costume contest, pirate parade, games, and fun. Get the full history experience by taking an Old Savannah Tour. You can explore a Haunted Tour (Savannah is "America's Most Haunted City"), or try an Architecture Tour or a Historic Overview.
For food, Savannah's historic City Market offers a variety of choices. Go international with the British Pie Company, satisfy your sweet tooth at Savannah's Candy Kitchen, check out Gerald's Pig & Shrimp for true Georgia barbecue, or take a food tour to get the full Savannah Taste Experience.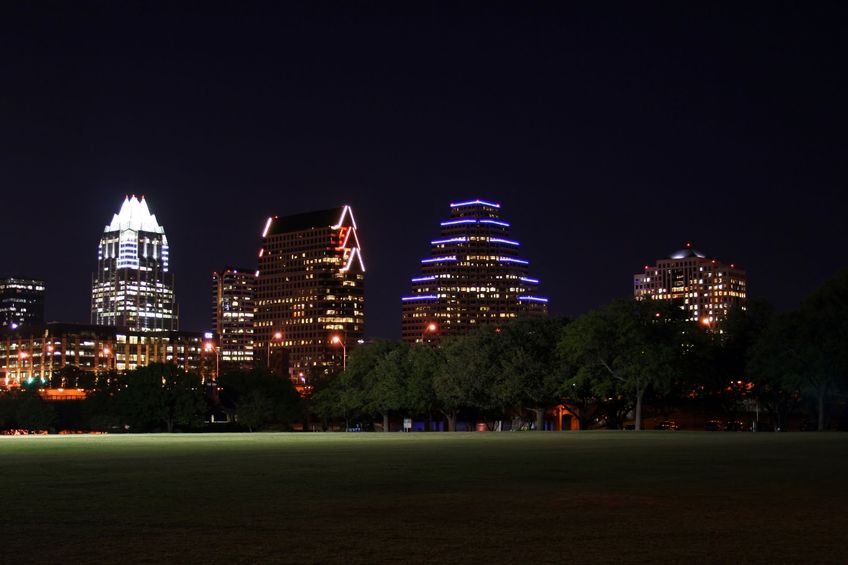 Austin, Texas
Austin is coming into its own lately as a fantastic travel destination. Known for its amazing nightlife, food, and music, you might be surprised to learn that it's also very family-friendly as well!
The website do512family.com offers a week-by-week calendar of family and kid-friendly activities to keep you busy in Austin for the entire year. From the Annual Butterfly Festival to children's theater, there's a jam-packed schedule of activities. The City of Austin also runs the Millennium Youth Entertainment Complex, which is a dream world of bowling, arcades, skating, and theater!
Kiddie Acres is an amusement park with miniature golf, a carousel, and pony rides. Think of it as a State Fair that's always open. The kid-friendly Bollock Museum at UT is a great resource for Texas history and Native American artifacts; they also have an IMAX theater.
Beautiful Zilker Park offers kayaking, fishing, and lakeside fun at Lady Bird Lake. You can rent paddleboards and boats, kayaks, canoes and more. There's a gorgeous hiking and biking trail, too. You can cool off at Barton Springs Pool and (of course) there's plenty of music with Austin City Limits Music Festival and Blues on the Green.
The Austin Zoo is a rescue and rehabilitation facility that helps animals from other zoos by facilitating them with their health issues. Many of the animals at the facility are retired or endangered. Austin Zoo is also an educational and conservation organization.
Dinosaur enthusiasts will love Dinosaur Park—an outdoor park with life-sized replicas of all their favorites. The Thinkery at Austin Children's Museum is very innovative with hands-on labs and experiments. Kids can also explore living history at Pioneer Farms, which offers archery, art projects and plenty of classes and activities.
Volente Beach is a waterpark with a pirate ship and a sidewinder, plus lots of other great ways to cool off in the Austin sun. If you're a big fan of water, you can also check out Capital Cruises Boat Tours. (The bat-watching tour gives you a chance to see the largest urban bat population.)
Texas is known for its amazing food! The Texas Kids Kitchen offers cooking classes and camps for kids who want a taste of the full culinary experience. Enjoy food truck culture with Via313 and their gooey delicious pizza. Tacos are everywhere in Austin and I've heard that the best taco truck is said to be Veracruz All Natural—plus it's super cheap! Tacodeli is also a fun and funky taco location. Enjoy vegetarian fare at Bouldin Creek Café or go meaty with Franklin Barbecue.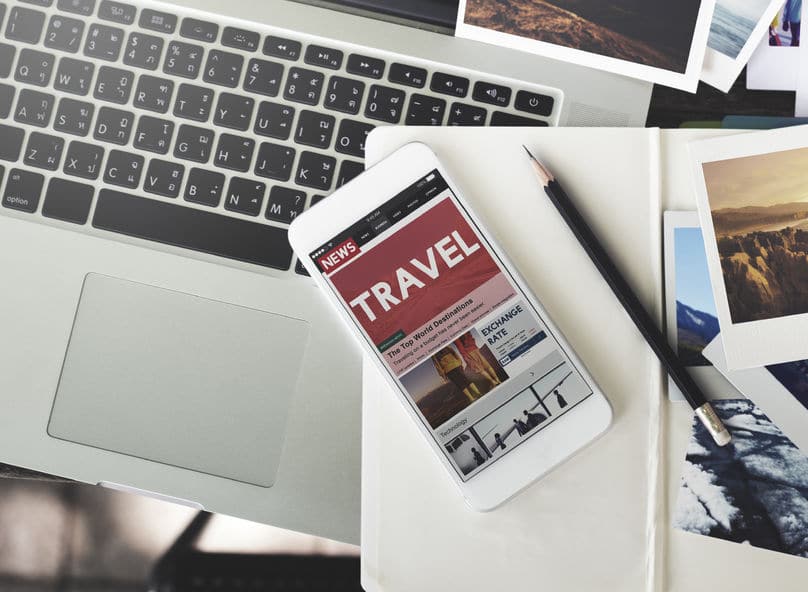 Travel Smart
When it comes to figuring out what to do for a family vacation, and where to go, a little planning truly goes a long way! Look at all the sites, check out all the apps and tools that could help you and your family have an amazing budget-friendly family vacation this year.
Do your research and enjoy your vacation!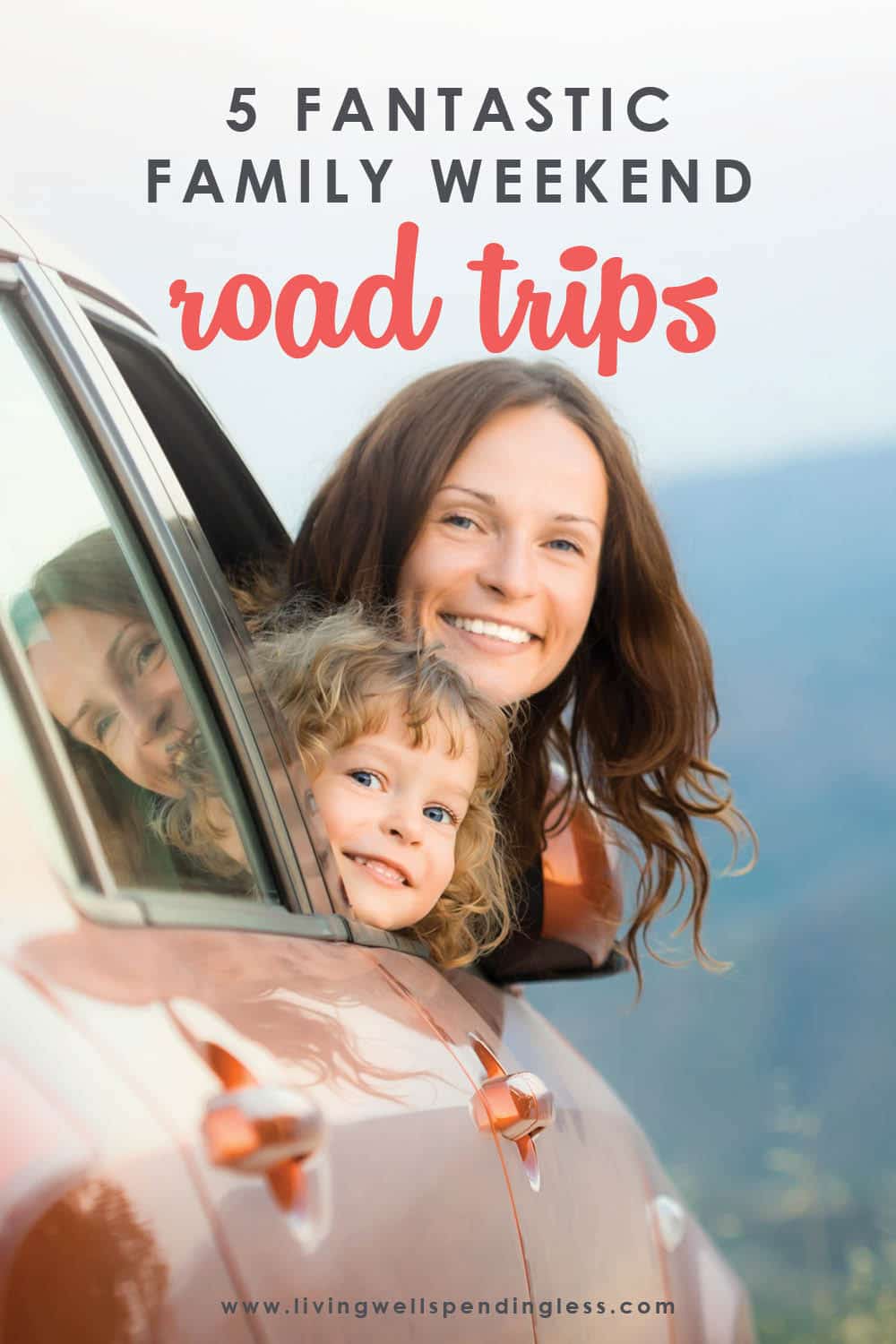 TAKE BACK CONTROL OF YOUR HOME LIFE
---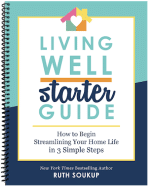 Ever feel like you just can't keep up? Our Living Well Starter Guide will show you how to start streamlining your life in just 3 simple steps. It's a game changer--get it free for a limited time!
If you love this resource, be sure to check out our digital library of helpful tools and resources for cleaning faster, taking control of your budget, organizing your schedule, and getting food on the table easier than ever before.