May is such a great month, isn't it? Mother's Day, sunshine, longer days, flowers, and summer is just on the horizon!
We might even find a burst of motivation and a renewed sense of commitment to tackling our goals. While we might be anticipating extra summer spending (maybe vacations and activities when the kids are out of school), it's also a great time for inexpensive fun and earning extra money.
This post is part of our Financial Plan for the Year Series! I've broken each month down into three simple action items (yes, just 3!) to ensure you stay on track financially throughout the year. This plan is flexible, so jump in this month or skip back to our January post to tackle the full series.
Feeling time-crunched and overwhelmed? This plan will still work great for you! To start small and simple, just pick one item to tackle at first. Then you can add to your financial goals as you go, all at your own pace. You can do it!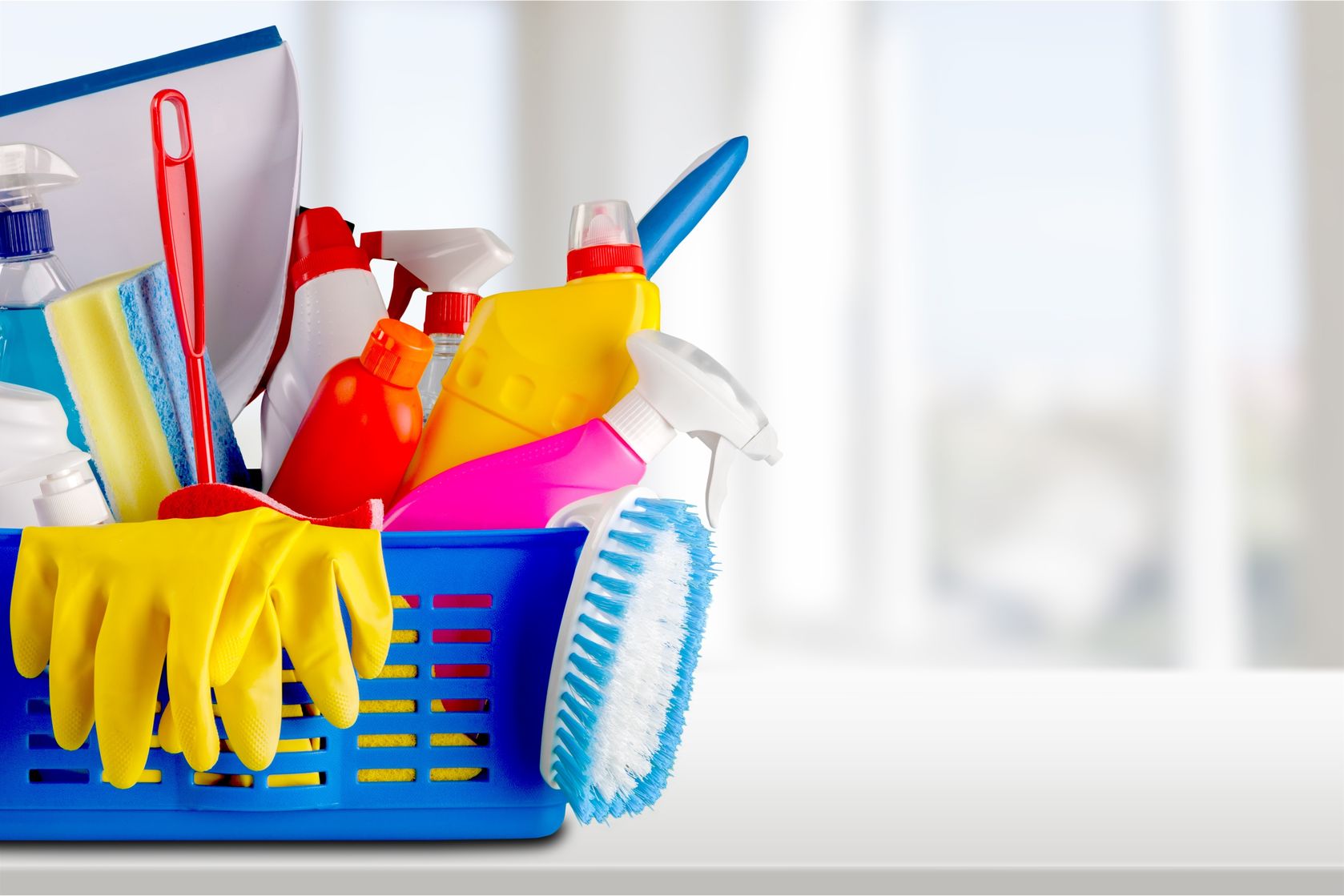 May: Spring Cleaning and Summer Saving
May is a great time to tackle the garage and hold a yard sale. After spring cleaning, you'll probably end up with a few items you could sell for extra money.
May is also great for getting a head start on your summer of savings! Can you pick up a summer job? Are there activities you can scale back on this year? Maybe a staycation…or planning a few no-spend family activities? Plus, it's much easier to find activities that don't cost a dime when the weather's so nice!
Action Items for May:
Clean Out the Garage
Plan a Yard Sale
Plan a Summer of Savings
Before You Start: Check Your Progress
At the beginning of each month, it helps to check your progress and revisit your budget to see how your spending has changed. For example, can you get by with less gas in the summer months by running errands on foot or by bike? Can you cut back on cable television or opt for a fan instead of an air conditioner for most of the summer? Can you cancel your gym membership and work outside in the cooler spring mornings?
Check where you are with your savings goals and where you could use a little boost. A yard sale might be a great opportunity to add to your emergency fund!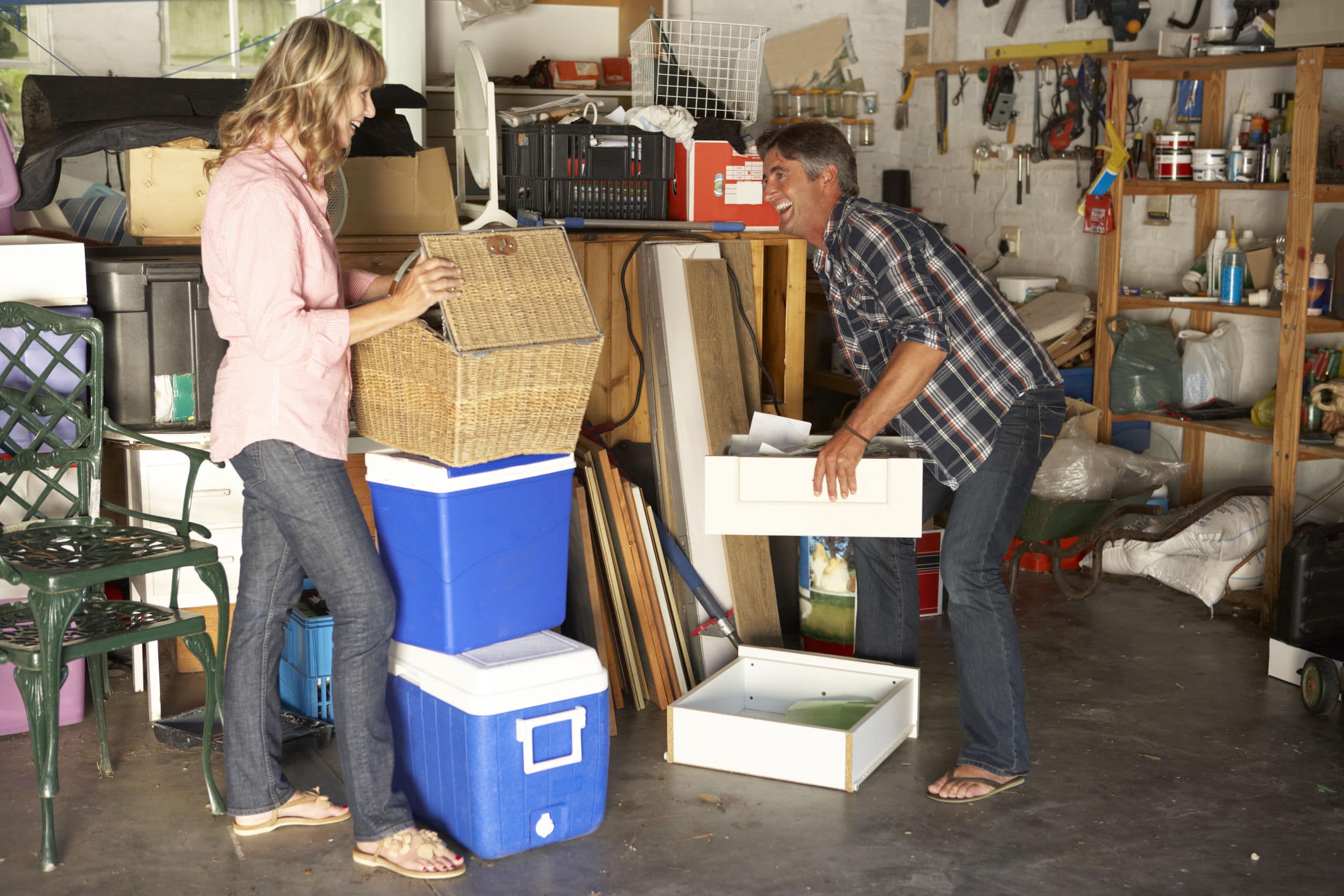 1. Clean Out Your Garage
May is a great time to clean out the garage and sell items you're no longer using. You're probably ready to pull out the lawn furniture, dust off the toys and sports equipment, and even detail your car.
As you're going through all your outdoor items, it's time to ruthlessly purge anything cluttering up your space. Deep clean and organize as you go and you'll be less likely to hold on to stuff you're saving for a rainy (or sunny) day. (Think toys your kids might have grown out of, sports gear, and household items you're storing in the garage.)
Ready to do a full-on garage clean out? Read this post detailing How To Deep Clean Your Garage.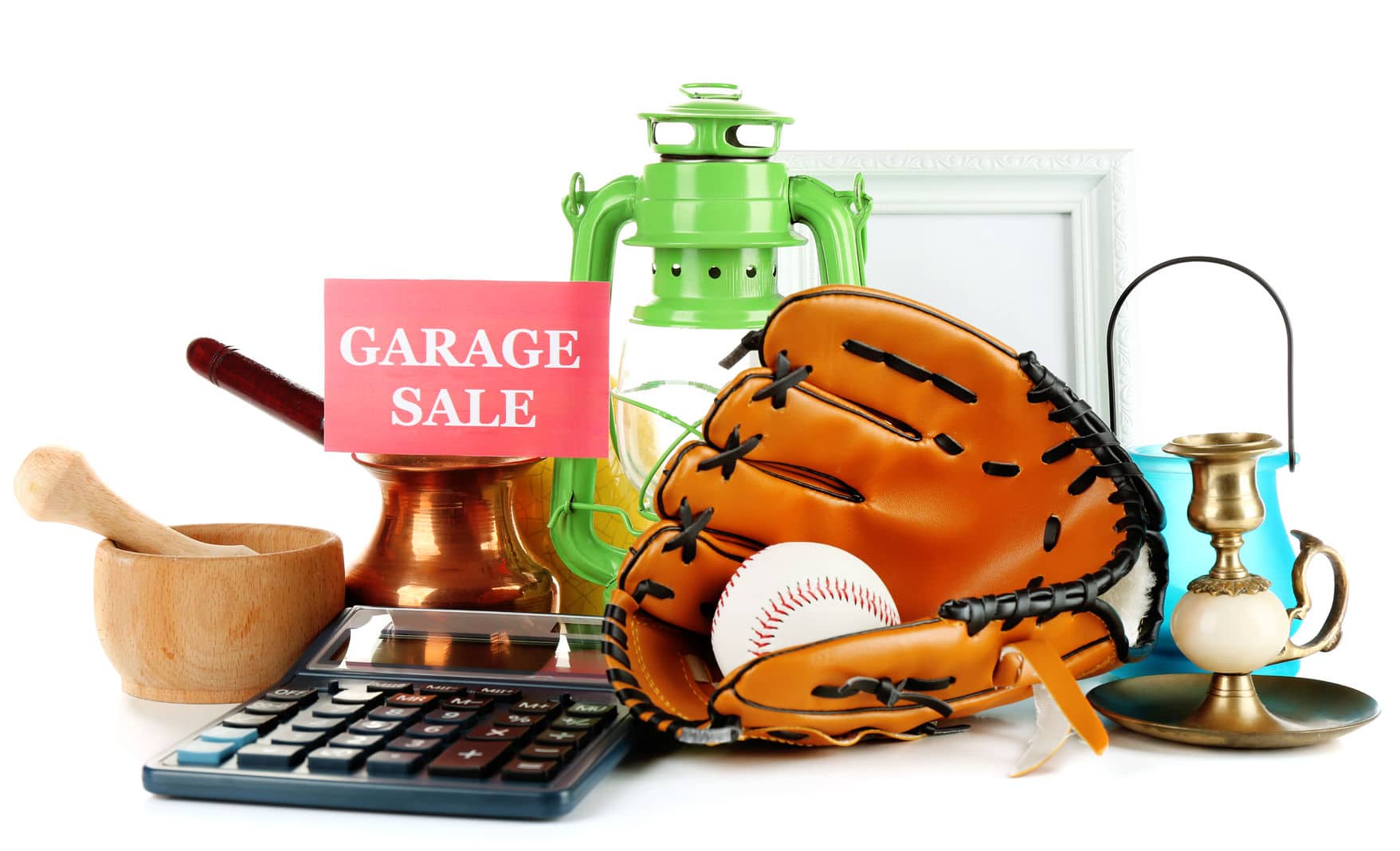 2. Hold a Yard Sale
Once you're ready to hold your yard sale, target a weekend that fits the pace of your neighborhood. If you live in a town where people often vacation or visit during holidays, you may want to schedule it over Memorial Day weekend. If, on the other hand, you live in a holiday-weekend ghost town, save the sale for a busier time.
Coordinate with your neighbors to see if they have items to sell or if they'd like to join you. Combining forces to tackle pricing, tagging, and manning the register on sale day ensures an easier event for everyone. Aim low when it comes to prices. You can still make a profit even if you price your items on special. When shoppers are visiting a rummage/garage sale, they're often looking for great deals and bargains. Give them what they want and price your items to move.
Advertise your sale with flyers, on your neighborhood message boards, on Craigslist, and anywhere else you know people in your town frequent. It often helps to list a few of the most popular items to really entice your customers and draw them in. You can even offer a discount if they mention the flyer.
On the day of your garage sale, start early! Lay out and price your items to sell. Have lots of bags on hand as well as other helpful items for your shoppers (like rope, twine and boxes) so they can cash and carry.
Make it your goal to get rid of as much as possible. So by 10am, it might be time to offer a 50% off discount or another incentive to move items out the door. Whatever is left over after your sale is finished, pack it up and take it to your nearest Goodwill or thrift store. Try not to bring anything back in the house! (And remember, this is as much about cleaning out as it is about making some extra cash for your emergency fund!)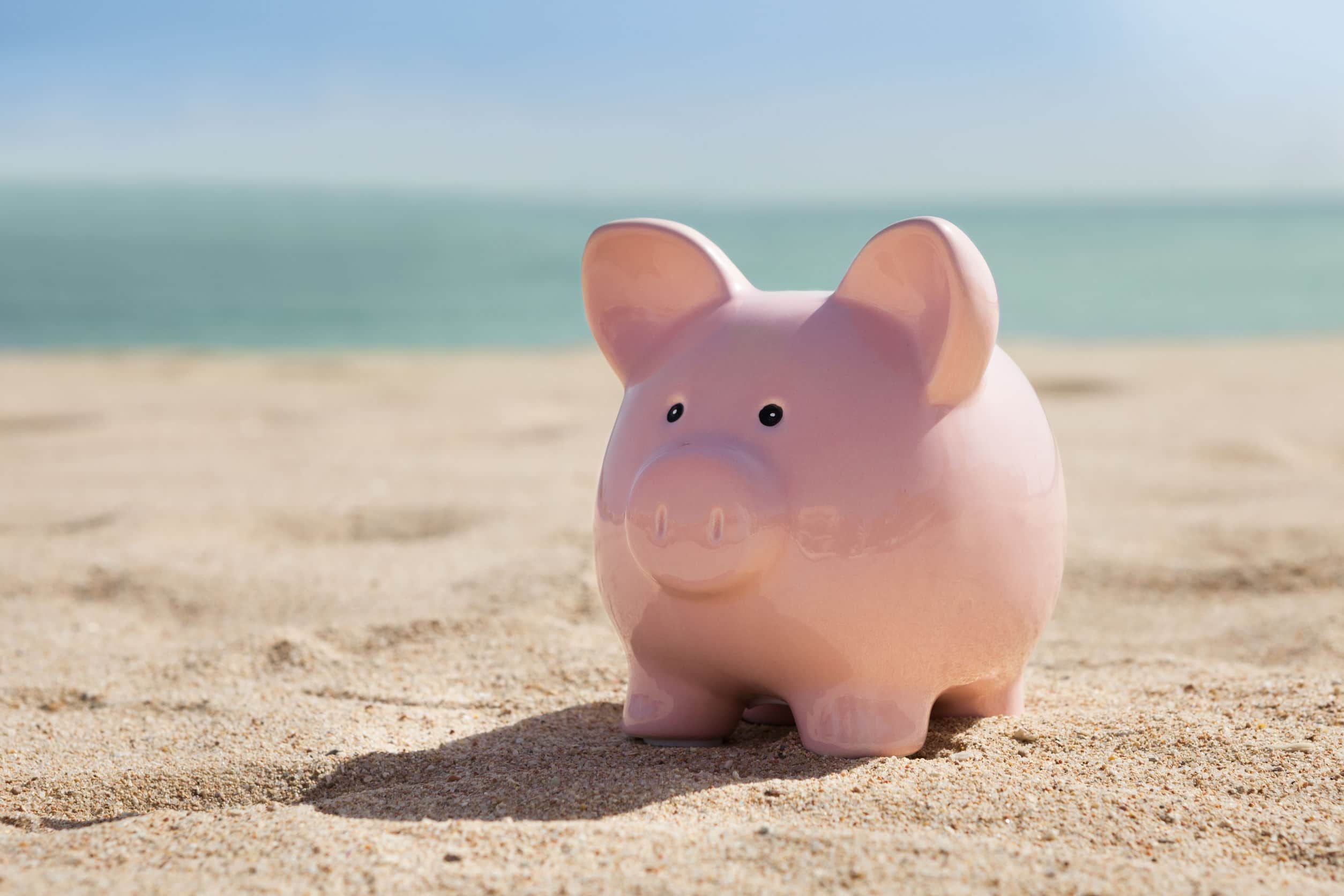 3. Plan a Summer of Savings
As your thoughts turn to vacations and activities over the summer, think smart and savings-focused. We all want to pack as many memories and activities into our summer days—but if you're trying to get back on financial track and make headway with your debt and savings goals, summer is a great time to spend less (rather than more)!
Look at what your town has to offer and check out staycation ideas. Are there festivals in your city? Outdoor music opportunities? Fairs and carnivals? Check your local listings to discover what's happening and make the most of your local attractions this year (rather than planning a deluxe and expensive vacation).
If you're hoping to make even more headway on your financial goals, summer is a great time to pick up extra jobs. The weather is nice and kids are at home, so consider opportunities teaching classes or preschool from your home, teaching kids a skill (sewing, painting, music, cooking), or even offering playtime for fellow parents.
Spring is also a great time to look into temporary summer jobs. Consider local jobs like dog walking, yardwork, or odd jobs the kids could help out with. Get creative and discover opportunities right in your neighborhood. You just might find you can earn quite a bit in the summer, and with the longer days, you might have more energy to keep up (and still enjoy time with the kids).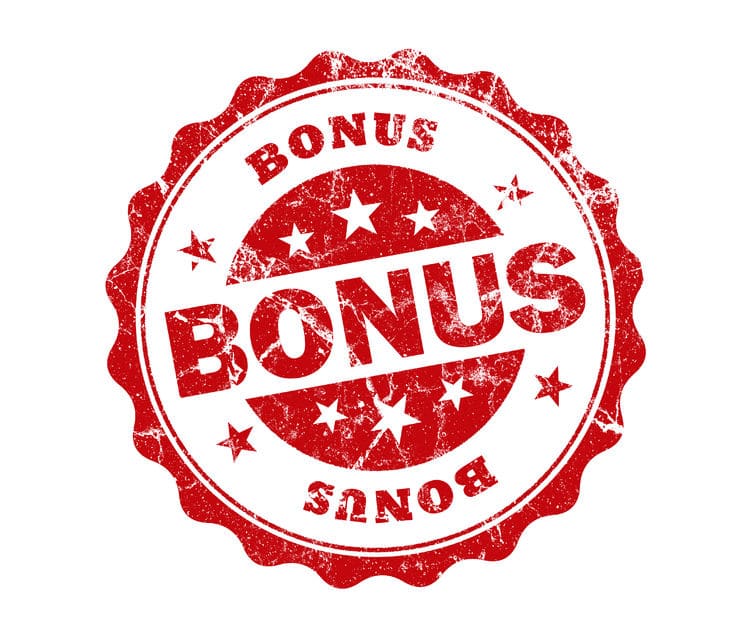 Bonus: Best Purchases in May
There are lots of delicious fruits and veggies coming into season in spring. Snap up beans, peas, carrots, radishes, celery, and herbs, as well as strawberries. Plants often start clearing out after Mother's Day, so by the end of the month you can save on seedlings.
Beyond the farmers market, May is a great time to buy summer clothing, as most of it has already been reduced to clear out, believe it or not. You can often find good deals on swimsuits and summer shoes.
Watch for deals on mattresses in the month of May. Office furniture also starts to clear out right after tax time in April, so May is a great time to accessorize your office. Refrigerators also go on sale in May.
Vacation deals crop up in May as well and resorts are often running bargains. Watch Groupon and other discount sites for sales on activities and places to check out.
Whatever you do in May, it's a great month to really get excited about summer and start thinking of ways you can get outside and enjoy yourself!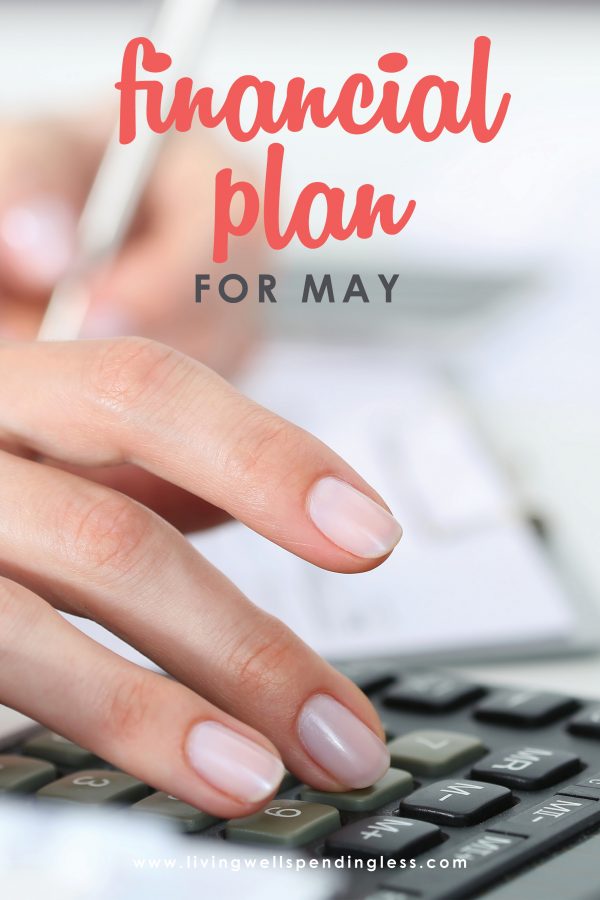 TAKE BACK CONTROL OF YOUR HOME LIFE
---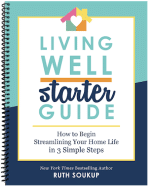 Ever feel like you just can't keep up? Our Living Well Starter Guide will show you how to start streamlining your life in just 3 simple steps. It's a game changer--get it free for a limited time!
If you love this resource, be sure to check out our digital library of helpful tools and resources for cleaning faster, taking control of your budget, organizing your schedule, and getting food on the table easier than ever before.