Want to sell your home for top dollar? Here's 20 projects that will dramatically improve the value of your home (and 5 that won't!)
Buying a house is usually one of the smartest investments that you can make, especially when you can improve the value of that investment along the way. And let's face it, we'd all like to get as much money possible out of our investments, right?
But what if I told you that not all home improvements were good?
Or that spending money on the wrong home improvements is like throwing money out the window. And there are projects that can actually make your home more attractive to buyers and give you the biggest bang for your buck.
In fact, the last time my husband and I listed our house for sale, it was right as neighborhood values were starting to rise after the recession. To recoup as much of our investment as possible, we needed to set our list price as one of the highest our neighborhood had seen in years. We knew we needed to spruce up our home to command that asking price, so we worked strategically on the projects that we knew would add value.
It was one of the smartest things we ever did, and I promise that you can do it too.
20 Tips for Dramatically Increasing the Value of Your Home
Quick and easy projects that add value to your home
What does it take to make your home "sales ready"? Maybe not as much as you think. Focus on making your house more attractive, low-maintenance and more energy efficient. Adding smart features also catch a buyer's eye. Below are some quick, easy and budget friendly tips to add value by making your home more appealing.
1. Declutter
It's time to get rid of extra items that aren't needed. Start by organizing your pantry, cabinets and closet space. Start with one area and removing everything, only put back items that are absolutely necessary. Get rid of the others. The goal should be half empty closets and cabinets. This will highlight that this is more than enough storage space in your house. Don't forget about organizing your garage!
2. Repaint
You'd be surprised at how much of a difference a fresh coat of paint makes! Strive for on-trend neutral colors to appeal to the most buyers. Paint the interior walls neutral and add a pop of color to your front door.
3. Change the lights
Update the light fixtures and light switches if they're dated. I also recommend replacing your old incandescent light bulbs with LED daylight bulbs. They are light and bright and will make your home look more inviting to potential buyers.
4. Create an inviting entryway
This can be as simple as replacing the door bell and adding some fresh flowers. The goal is to make the space inviting and friendly. Include a mudroom area if you have the space. This doesn't have to be costly, either. You can add a bench and install hooks on the wall to hang coats and bookbags.
5. Fix what's broken
Go ahead and complete the minor repairs around the house. No one wants to move into a new home knowing that they already have a bunch of small projects to do. Either pick a weekend to tackle all of the small projects or hire a handyman to do it.
6. Update cabinets
Painted cabinets are all the rage right now. And its common knowledge that kitchens and bathrooms sell homes. So, if your kitchen or bathroom cabinets are looking a little dated, it's time to spruce them up. Buyers seem to be attracted to cabinets that are white, medium to dark gray or dark blue. Another quick way to update your cabinets is to add or change knobs and pulls. Go for a brushed nickel finish or get bold with the new golden champagne color.
7. Add smart technology
Smart technology that connects with our cell phones and other items are in right now! To turn your home into a smart home, consider adding the Ring or Amazon doorbell or Nest thermostat. It's also common to find garage door openers, alarm systems, refrigerators and lights that can not only communicate with your phone, but with each other. The improvements also increase the homes energy efficiency.
8. Deep clean
If you can add a professional cleaning crew to your budget, do it! If you can't, just take the next few days to thoroughly deep clean your home. This includes cleaning carpets. Also power wash the exterior, including the front porch and deck.
9. Upgrade landscaping
The quickest way to improve landscaping is to fill in any gaps by planting flowers and bushes. Take some time to trim back overgrown trees and bushes and don't forget to remove weeds and add mulch to your flower beds. Your home's exterior is one of the first things potential buyers will see. Taking care of the exterior will go a long way to show that you have a well maintained and cared for home.
10. Add an outdoor living space
Relaxing and entertaining friends and family outdoors is a desirable feature for many buyers. A quick way to show the value of your outdoor living space is to make a comfy sitting area. Add plants and wicker chairs to your front porch. Turn your backyard into an oasis by laying down gravel, adding a portable firepit and Adirondack chairs.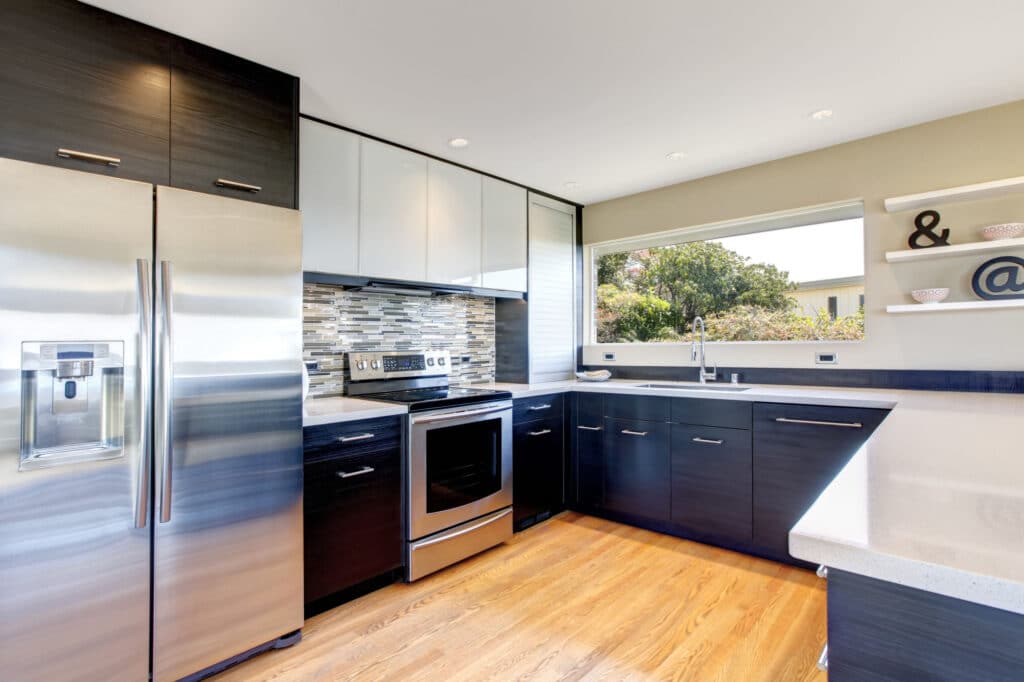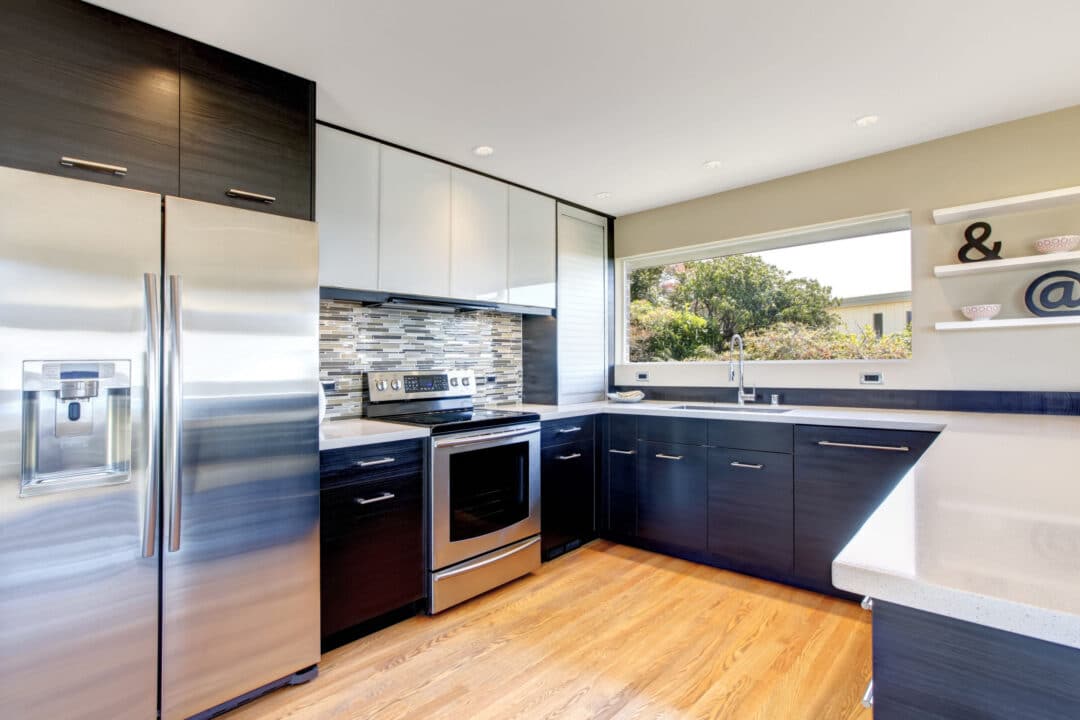 Home improvements that add the most value
Many homeowners get ready to put their home on the market by starting with updates. Updating to sell is very different than remodeling based on your taste and style. Updating to sell is more about adding features that appeal to your target buyer while getting the most bang for your buck. Below are the top 10 home improvements that add the most value.
11. Replace garage doors
You may be surprised to hear that study after study shows that replacing your home's garage doors will bring you back the most value. But here's why. This enhancement will help improve curb appeal, increase energy efficiency and enhance your home's safety and security.
12. Add stone veneers
Believe it or not, adding stone veneer can dramatically improve the value of your home. Accents can be added to the front of brick, wood or vinyl siding homes for a touch of luxury. Stones can also be added around the front entry, near the garage or knee walls of the house. Other accent areas include a full exterior wall, decorative pillars or chimneys.
13. Remodel kitchen
A gourmet kitchen is every woman's dream! So, enhancing this space will not go unnoticed. If appliances are outdated or mismatched, make sure the new ones are energy efficient. Stainless steel and black stainless steel are still the preferred choice. While you're at it, updating the kitchen counter top with a solid surface like quartz, marble or granite will be much appreciated. Also add in a new tile backsplash if you don't already have one.
14. Add deck addition
"That's too much deck" said no one ever! If your deck space is small or in need of repair, take the time to fix. Both wooden and composite decks are on the list for adding value to a home.
15. Replace siding
Replace any rotten siding or window trim. If the buyer hires a good inspector, they're going to find this anyway. Taking the time to get this up to par will go a long way toward your home standing out as a well-maintained beauty.
16. Replace entry door
Make the first impression grand! A new entry door can add style and improve energy efficiency. Steel doors are the most economical option, followed by fiberglass and then wood doors on the upper end. Whichever you choose, make sure it matches the architectural design of the home.
17. Replace windows
As a buyer's agent, I can tell you that nothing makes a home feel outdated and in need of repair like a house full of old windows. Replacing with vinyl windows recoup the most, followed by replacing wood windows. Saving several hundreds of dollars, a year, Energy Star replacement windows improve energy costs and are seen as a big value to potential buyers.
18. Replace roofing
It's probably time for a new roof if you have missing shingles or sand like granules collecting in your gutters. And yes, this is another improvement that can add to the energy efficiency of your home. Asphalt shingles can lower the surface temperature of the roof. And quite frankly, a new roof adds to curb appeal by making the home look more up to date.
19. Remodel bath
Did someone say spa bath? As much as possible, focus on turning the master bathroom into a spa retreat. Consider updating the fixtures, vanity and countertop. And granite on top of your undermount sinks, if possible. If it's in the budget, update the flooring with tiled porcelain or stone. And upgrade to a large walk in shower. If you still have room, add a new soaking tub.
20. Open up the floorplan
Opening up the floorplan is high on the list of the most impactful home improvements. And it all boils down to this. Having more useable, open space. The majority of buyers want the living room open to the dining room and kitchen.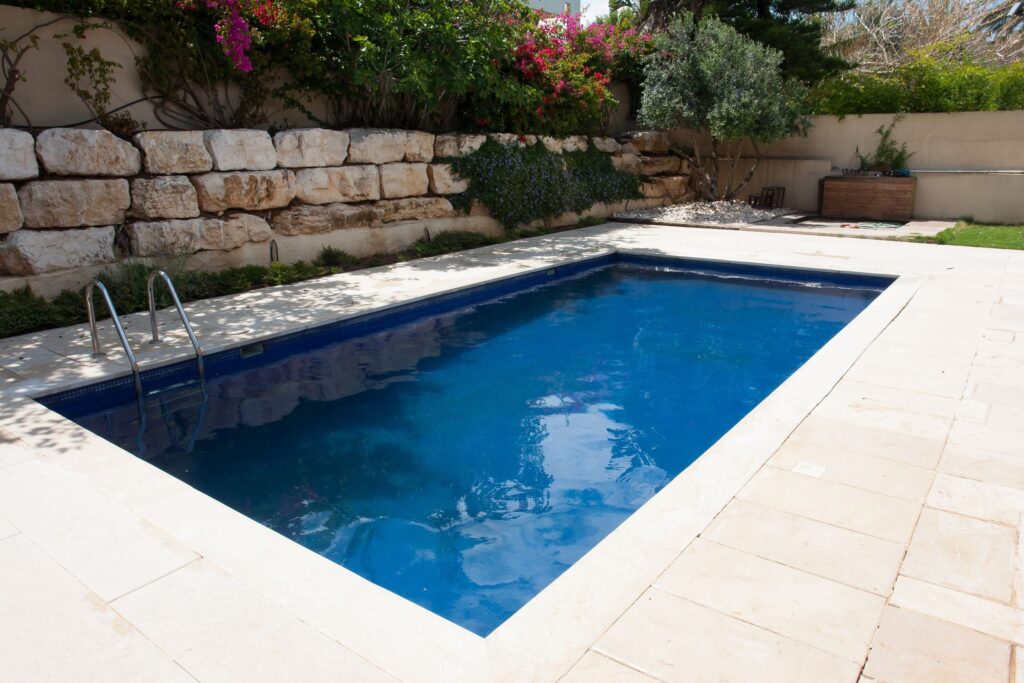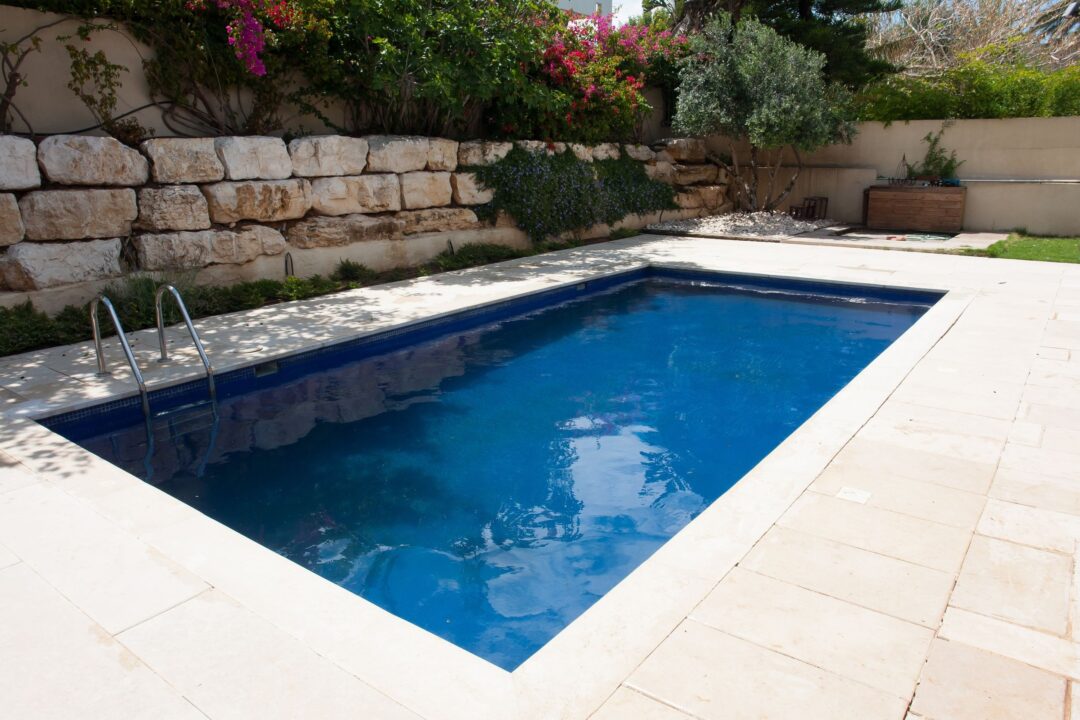 Home improvements that add the least value
Not all improvements are good improvements. There are many projects that are quite frankly, a waste of time. Some may be too trendy or taste specific. Other things that hurt the resale value are colors, materials or fixtures that aren't appealing.
Swimming pools
Most buyers don't want a swimming pool. Reasons range from higher insurance and maintenance costs, to safety concerns. Adding a pool for the sake of improving value will just lead to disappointment.
Additions
Adding bedrooms, bathrooms or second stories don't add as much value to a home as one would think.
Going overboard
This includes outpricing yourself for the neighborhood in regards to the kitchen or bathroom remodel. If your price range calls for standard appliances, then stick with that. There's absolutely no need to get high-end upgrades. Another example would be extensive landscaping. No need to add a Koi pond, because you'll be hard pressed to recoup your investment.
Making improvements that aren't in style
Don't bother to replace the kitchen countertops if you're going to add ceramic tile. That's not what attracting buyers right now. The same goes for non-neutral paint colors. If you're going to take the time to update your home, then do it where you can get the most bang for your buck. And that's with finishes that will appeal to your target buyer.
Knowing which improvements to tackle and the ones to avoid is a game changer! You don't necessarily have to spend a lot of time or a lot of money. You just have to know what will make the biggest impact. So, when you do decide to make updates, you'll know that the projects you're working on are the right ones. Try these home improvement ideas to get sales ready and dramatically increase the value of your home.
To Recap, Here Are 20 Tips for Dramatically Increasing the Value of Your Home
1. Declutter
2. Repaint
3. Change the lights
4. Create an inviting entryway
5. Fix what's broken
6. Update cabinets
7. Add smart technology
8. Deep clean
9. Upgrade landscaping
10. Add an outdoor living space
11. Replace garage doors
12. Add stone veneers
13. Remodel kitchen
14. Add deck addition
15. Replace siding
16. Replace entry door
17. Replace windows
18. Replace roofing
19. Remodel bath
20. Open up the floorplan
Other helpful resources:
PIN FOR LATER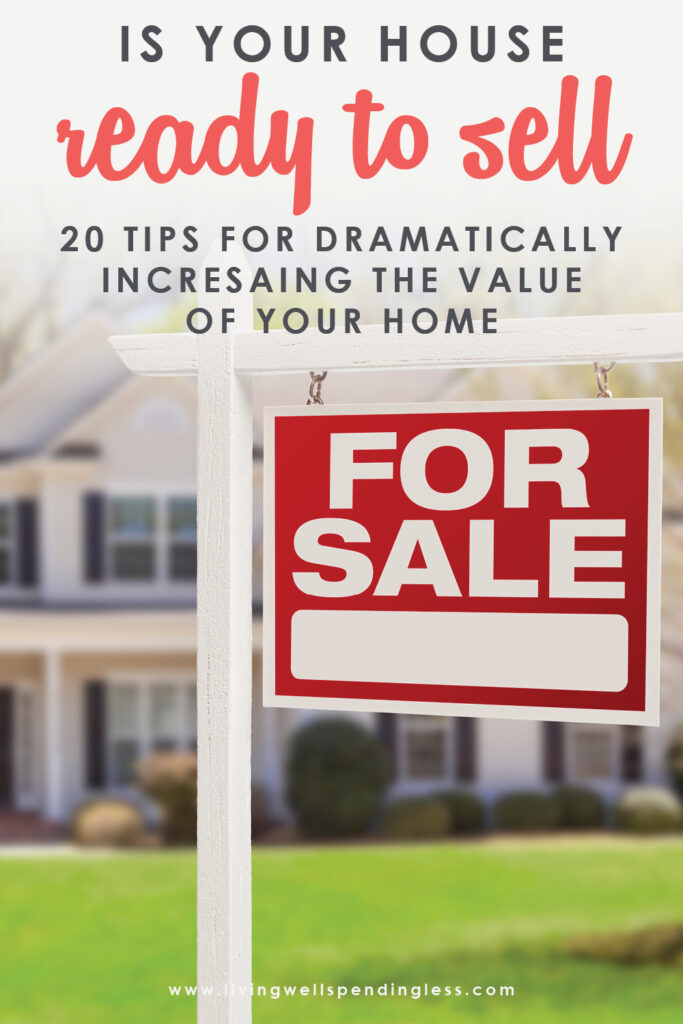 TAKE BACK CONTROL OF YOUR HOME LIFE
---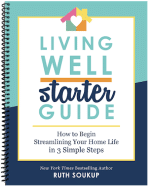 Ever feel like you just can't keep up? Our Living Well Starter Guide will show you how to start streamlining your life in just 3 simple steps. It's a game changer--get it free for a limited time!
If you love this resource, be sure to check out our digital library of helpful tools and resources for cleaning faster, taking control of your budget, organizing your schedule, and getting food on the table easier than ever before.