It's October!
The weather is cooler and the autumn leaves are beautiful—it's just so motivating! We're in the home stretch toward the end of the year—but just because we're watching our finances doesn't mean we have to miss out on fall fun.
Thanksgiving and Christmas are right around the corner too, so it's a great time to think about how we can end the year strong and set ourselves up for success next year with a solid financial plan. (If you're getting started with our How to Create a Financial Plan for the Year Series, feel free to jump right in this month or go back review the entire series from the beginning here.)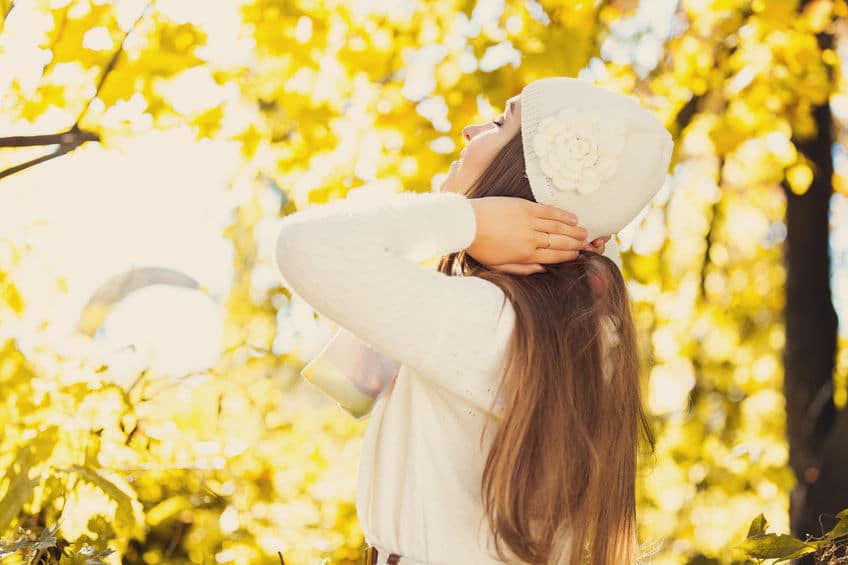 October: The Heart of Fall
Witches, goblins, ghouls and ghosts…October's a great month for spooky fun and spectacular savings! There's no need to skip out on Halloween festivities simply because you're saving money. Halloween is an easy and fun holiday to celebrate on a budget.
Plus, while it might seem early, if you want to save on your holiday meals, NOW is the time to start planning. This month, we'll walk through how to watch for deals, prepare meals ahead of time and get ready to zap holiday stress when the Christmas rush starts to pick up next month.
Speaking of Christmas, it'll be here before we know it. Even if you give experiences over gifts or find other ways to save on presents, holiday fun adds up quickly. Between hosting guests and holiday parties, presents and activities, it can really take a toll on your wallet. The good news is that if we start planning ahead now, we can enjoy a much less stressful Christmastime!
Action Items for October:
Trick-or-Treat for Less
Plan Your Holiday Meals
Save for Christmas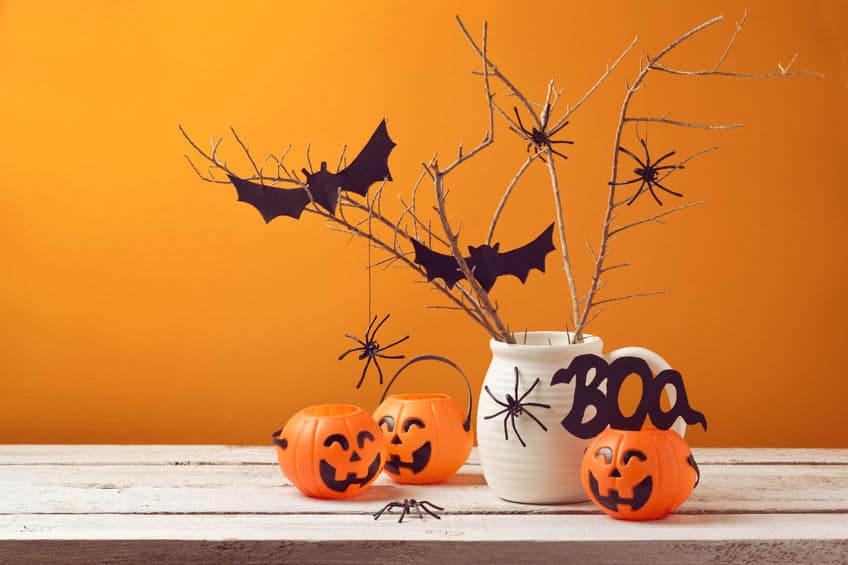 1. Trick-or-Treat for Less
Costumes, candy, Halloween parties and activities—the whole thing can get really expensive. But it can feel hard to skimp, especially when this season is so fun for the kids.
One of the best parts about Halloween is that it's one of the easiest holidays to fully participate in and still save money! All Halloween requires is a little creativity and an eye for bargains.
Get creative with costumes! The simplest way to save on Halloween costumes is to adapt an item already on hand. For adults, there are plenty of "punny" costume ideas—many of which only require little more than a sign and a sense of humor. Look through your closet to find items you could transform into a costume. Your favorite movies or television shows can be a great source of inspiration.
For kids, you might need to stretch your imagination a little further. Many kids want a Disney princess or kids' TV character costume and it's hard to avoid opting for of a store-bought commercial version. DIY costumes don't have to be difficult! With a little sorting through dress-up clothes, nightgowns, and superhero and princess gear, you can craft an on-point character costume without buying ready-made.
Other great costume resources are Facebook, Craigslist, Pinterest and thrift stores. Friends might be willing to swap their child's costume from last year or share other items their kids outgrew. Find secondhand costumes for a few dollars a pop.
Show off your costumes at a Halloween get-together that won't cost an arm and a leg. Party planning is so much fun—and definitely doable on a budget. By hosting your own get-together you'll actually save money you would spend on going out and splurging on a haunted hayride or corn maze.
Go for classic activities like bobbing for apples or pin-the teeth on the vampire. Ask each person to bring their own pumpkin to carve or treat your little guests to a cookie decorating party. Listen to fun music, play a board game like Clue, tell scary stories or even watch a spooky movie.
For an adults-included party, ask each person to bring a spooky side dish to pass and choose an easy-but-scary main dish like chili or sloppy joes—simple and inexpensive make-ahead meals.
Decorate your haunted house using inexpensive materials—paper cutouts on the windows are great for letting scary eyes peak through. Crepe paper spider webs and cardstock bats are easily hung or attached to the wall with painter's tape. Cut out spider webs to hang in the window using the same method you'd use to cut snowflakes.
Use flameless candles and even repurposed holiday lights to add an eerie glow. Turn off overhead lights and use lamps for ambiance.
When it comes to trick-or-treating, buy candy ahead in bulk and check your local dollar store or Aldi for the cheapest deals on candy. If you're giving out candy or participating in your neighborhood "trunk-or-treat" celebration, go with the least expensive option you find.
If you prefer not to give candy, inexpensive alternatives are stickers, tiny erasers or glowsticks (which will keep little goblins visible in the dark). Buy a 20 pack of glowsticks at the dollar store as a cheap alternative to more sugar!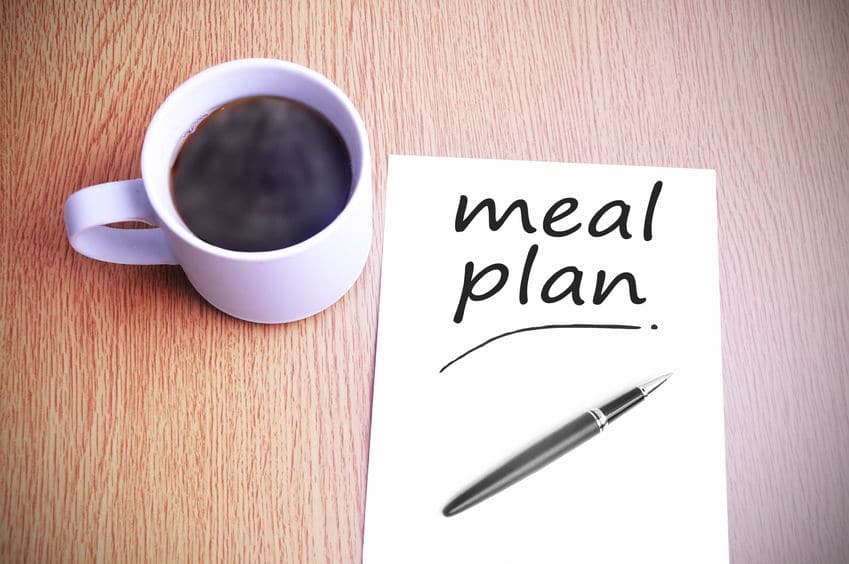 2. Plan Your Holiday Meals
Planning your holiday meals now might seem preemptive—but all through the month of November and December, holiday cooking items will go on sale. Many of these discounts start in October so it's a great month to buy your turkey, ham, pastries and other staples to tuck in the freezer until it's time for your holiday meals.
Another reason to start planning your holiday meals now? You'll get a handle on how many people you're cooking for, so you're able to accommodate dietary needs, coordinate travel schedules and ensure there's room and food for everyone.
Save yourself stress by doing your next few months of meal planning now. With a few hours of cooking on a Sunday, you can create dozens of freezer meals to tuck away for later. How blissful, inexpensive and stress-free would your holidays become if you could take all the extra cooking OFF your plate??
Write down your menus for your major holiday meals, parties and family gatherings. How many guests are you expecting and what should you cook and prepare ahead of time? (Hint: MANY dishes are easily made and frozen in advance and they'll still taste great!)
Once you've created your meal plan, watch sales, check fliers and keep your eye on stores like Costco, Sam's Club and Aldi for great deals on seasonal items. Watch for upcoming sales on meats, which are a big source of expense, as well as items for side dishes and classics. Pie crusts, pastries, cookies and other treats easily bake in advance and freeze beautifully to enjoy later.
If you plan to invite friends and family to contribute a dish to the holiday meal, give them ideas for the dish early (to help them shop ahead as well). Leave instructions open-ended and allow guests to pick items they're comfortable cooking and excited to share.
I know it's tempting to attempt all sorts of new and exotic dishes, especially if you love to cook and entertain. But if you're sticking to a budget this holiday season, many of the classic dishes (green bean casserole, stuffing, potato casserole and hot ham and rolls) are less expensive than their more gourmet counterparts.
Remember: simpler dishes with fewer ingredients will also cost you less in terms of both money and stress. A simple, classic menu will still feel festive and fun but won't send your grocery bill skyrocketing through the end of the year.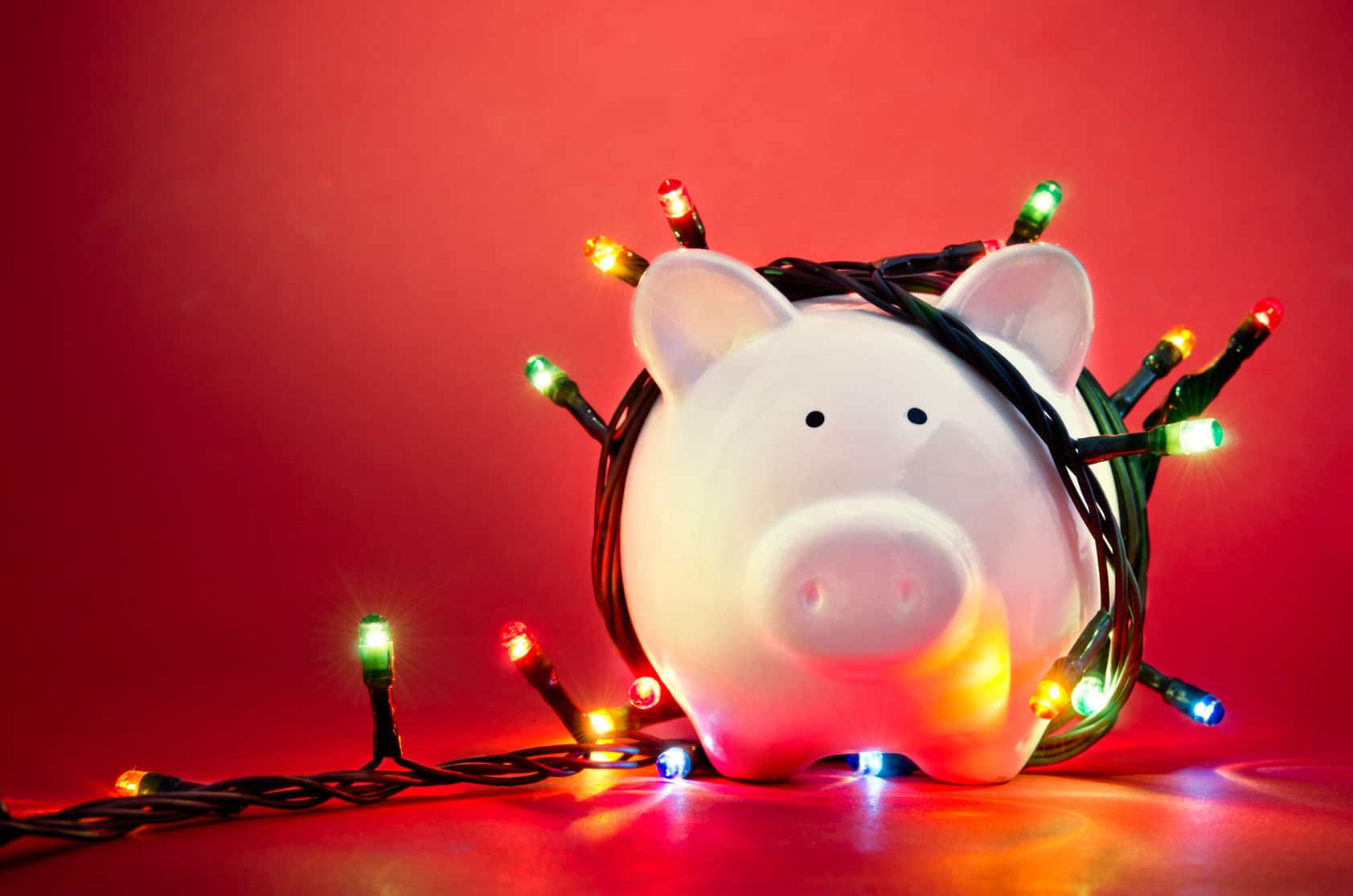 3. Save for Christmas
As you're probably noticing (in every retail store, at least)—Christmas is coming! It feels like a long way off and many of us don't even want to THINK about dealing with Christmas yet, but if we plan for Christmas now, it will impact our budget much less when December rolls around.
Who wants to worry about money during the holidays? It's awful to feel concerned about finances when we could be spending more time with our loved ones, making memories and enjoying all the season offers.
Start your holiday plan now. Preparations are so much easier with a planner, calendar and budget. If you start your savings plan now, there's plenty of time to save money and find room in your budget for the holidays without derailing your financial progress. If you need a good planner for the holidays, our LWSL Holiday Planner is available for free for a limited time right now.
Set rules for yourself. Commit to refusing to take on debt for the holidays. If you're building an emergency fund or paying extra toward paying off existing debt, don't put it on hold in favor of holiday dreams. Christmas is as special, magical and memorable without making a lasting impact on your financial picture.
As you plan for gifts, set a budget for each person on your list. Consider giving from the heart—a letter, a framed photograph or a handmade gift over buying more "stuff" for your loved ones. Giving experiences over gifts is almost always more meaningful (and less costly).
Consider forgoing gifts this year for your own family and doing a special activity together instead. It doesn't need to be over-the-top, like a vacation. Even a special day of family fun, a daytrip, skiing, snowshoeing or seeing a great holiday on ice performance is a wonderful gift.
Let relatives and friends know that you're setting a limit on gifts this year and you'd prefer they give your kids one-on-one time instead. Decorate a gingerbread house with Grandma, spend a day making ornaments with your favorite aunt or ask your cousin to enjoy a day together at the local kids' museum instead of giving toys and clothes.
If you love to give homemade gifts, October is the time to start putting your gifts together! So many of us wait until the last minute and it's no fun to stress out, feeling like you're working on an assembly line instead of Santa's workshop. Planning will give you time to enjoy your creative endeavors AND allow you to budget for supplies and gather items ahead of time.
Take a cue from the retail stores and start planning for Christmas now!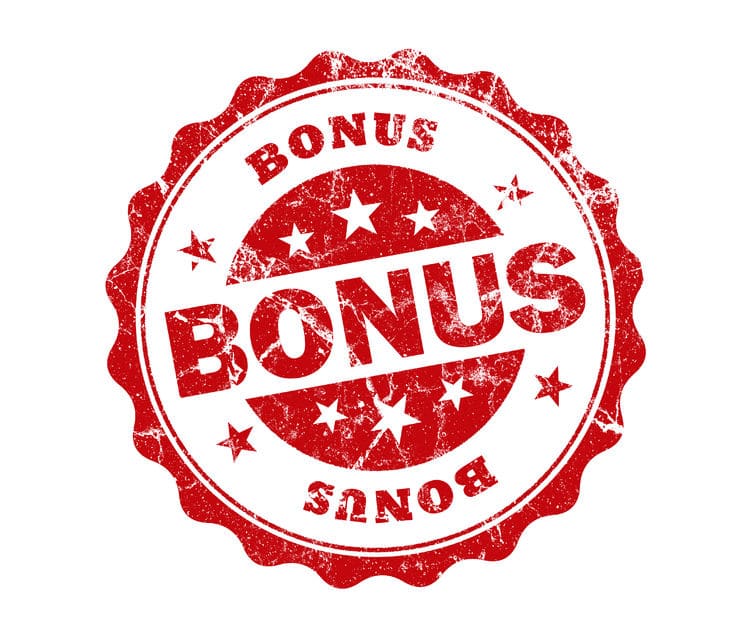 Bonus: Best Purchases in October
Black Friday approaches. October is one of those months when you might feel you should wait it out because there will be holiday deals ahead. There are, however, a few great items where October is prime shopping month.
Like September, October is still a great month to buy a car. If you're in the market for a new vehicle, many of last year's models are on sale in October, as new models are coming in. Features like color and special accessories might not be available to your liking, but if you save a few thousand dollars on a new car, it's worth settling for your second or third choice.
Find great closeout deals on houseplants, garden accessories, lawn furniture and any summer outdoor items. Most of these are priced to move NOW, so while selection is very limited, this month's a great time to buy as retailers clear room for the holidays.
Watch for deals on uniforms and jeans. Once back-to-school is over, clothing is marked down quickly to bring in holiday and seasonal clothes. You'll find discounts on sandals and late summer/early fall clothing. Many of these pieces are perfect for spring or stored for next year.
In the grocery store, produce continues to be in season with the bounty of autumn harvest. Seasonal veggies like squash, apples, pumpkin, beans, corn and cauliflower, plus fruits like grapes, pears, peppers and root vegetables also come into season in the fall. Many fall fruits and vegetables store and are preserved easily, so October is a wonderful time to stock up.
Watch for football-friendly foods like burgers, ground beef, chips and dip. Beverages are on sale in the fall as well, in anticipation of Sunday games and tailgating.
It's not too late to book holiday travel, but prices start to increase in late October, so get your tickets now. Also watch for prices on holiday and winter activities (like concerts and sports) also on sale now. Get tickets early to avoid paying higher prices down the road.
October is a great time to prepare for the winter season coming up. Make the most of your October by having an awesome (cheap) Halloween and preparing to end the year financially strong by planning for the upcoming holidays!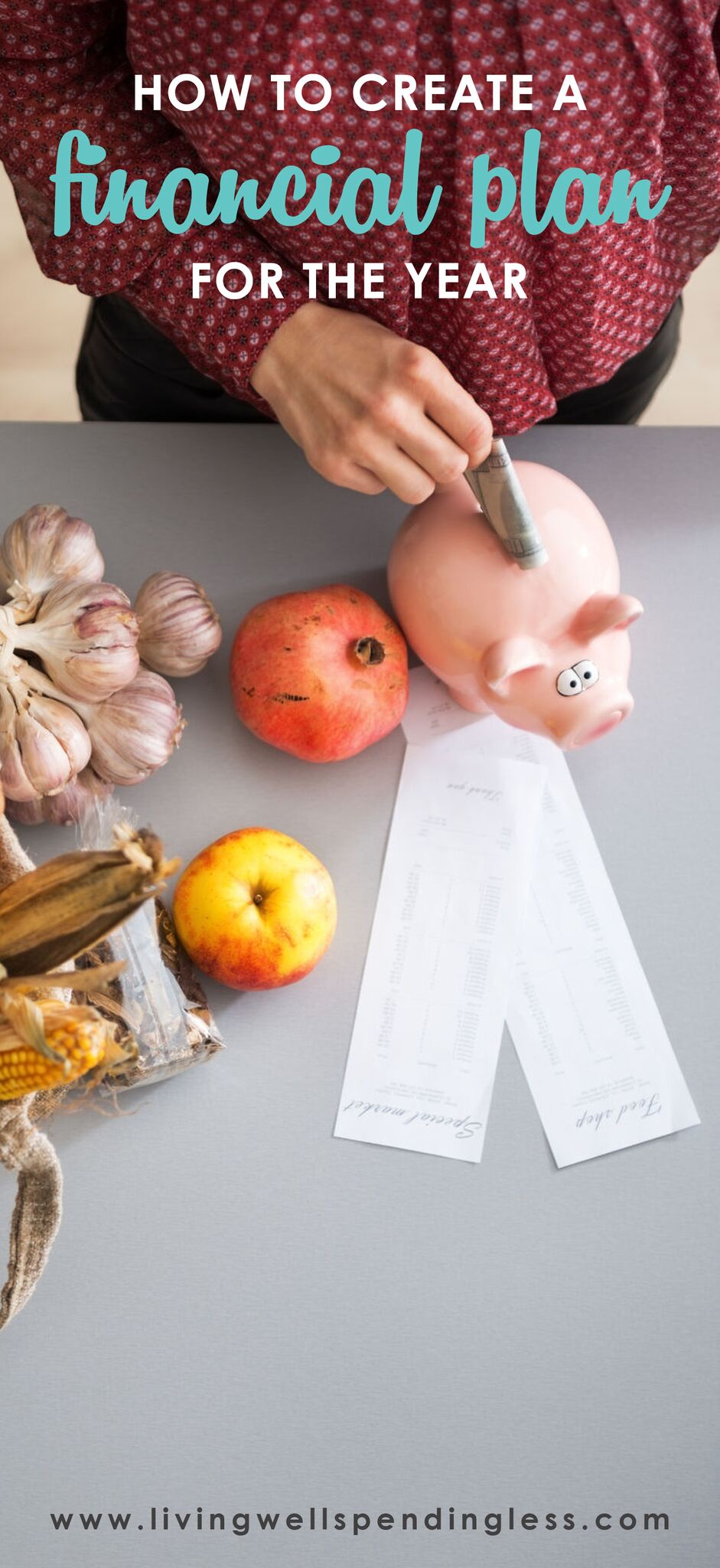 TAKE BACK CONTROL OF YOUR HOME LIFE
---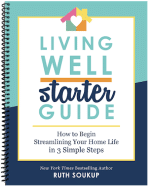 Ever feel like you just can't keep up? Our Living Well Starter Guide will show you how to start streamlining your life in just 3 simple steps. It's a game changer--get it free for a limited time!
If you love this resource, be sure to check out our digital library of helpful tools and resources for cleaning faster, taking control of your budget, organizing your schedule, and getting food on the table easier than ever before.