If you've read this blog for any amount of time, you may have noticed that I am a pretty big fan of freezer and make-ahead meals. It's something I started doing regularly a few years back to help us save time and money, and bring a little sanity back to our busy lives. And it's definitely come in handy during this time of being quarantined at home with the family.
To be honest, I also started it because I'm not a big fan of "fancy" cooking on a day to day basis. I don't hate cooking, and when I actually set aside time for it, I really enjoy it. But the reality is that gourmet cooking takes a lot of time and right now, in this busy season of life, gourmet meals are not my priority.
When we started enjoying freezer meals, I stuck to dishes that could be prepped in just an hour or two over the weekend. I love having a freezer full of meal options, so I can simply pop something out of the freezer and into the crockpot in the morning (or into the oven at night), set the table and be ready to eat.
At first, my husband took a little while to come around. Let's face it: many of us were traumatized by crockpot food in our childhood. Bland soups cooked beyond recognition seemed unappetizing and well…gross. I made it my goal to shoot for healthy and simple freezer meal recipes, created with "normal" ingredients most of us have on hand, that also passed the hubby and kid taste-test.
For some of us though, freezer meals just don't work for every day. Maybe your family isn't a fan of crockpot meals or maybe you simply have a very small freezer, so storing 10-20 meals ahead of time won't work for your family. There are still some simple ways you can prep meals ahead of time on weekends (or even on one weeknight) to keep yourself out of the kitchen and out doing more of the things you enjoy. (You can always try our Sunday Prep Guide, too. Just follow the instructions and you'll have 10 meals prepared for the whole week in just one day, plus, you'll accomplish more than you ever thought possible in just a few hours.)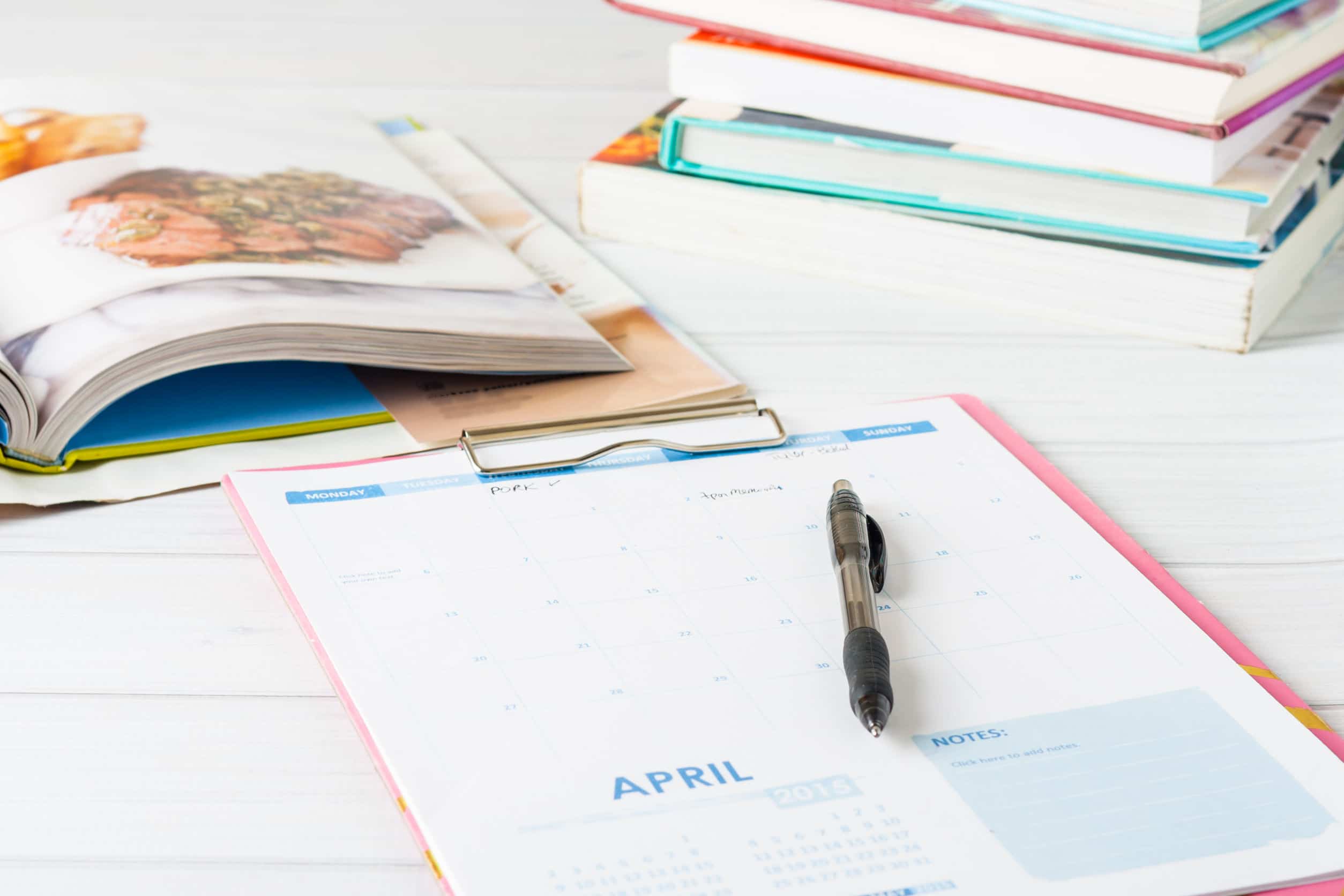 1. Always Have a Plan…and a List
I keep a go-to list of my family meal favorites. We usually have the ingredients we need on hand, so I can whip up at least a few of them in a pinch. Keeping a stockpile of items like pasta, tomato sauce, rice, dried beans, and other shelf-stable items in an organized pantry helps ensure you can cook up a quick meal with minimal hassle.
Before tackling your meals for the week, set aside some time to take a little inventory the day before you begin to cook and prep. Check what you have on hand and plan meals incorporating those ingredients, and/or write up your grocery list and grab the items you'll need. Be sure to check for staples like olive oil, spices, sugar, salt, and flour. (It's so frustrating when you're all set to start cooking and you have to run back to the store for one key ingredient!)
I'm a big fan of substituting items I don't have on hand. Depending on your level of comfort with your recipe, you can often make do with something similar. No basil? Use parsley. No fresh mushrooms? Use canned. If you're a by-the-book cook, be sure you check for everything first.
After I've inventoried my ingredients, I usually sketch out a little to-do list. I list out all the meals I plan to make, then I look for common ingredients. This saves a ton in prep-time and it'll make your job much easier later on.
2. Stretch Your Ingredients
Using higher quality, fresh ingredients can help you get by with less. If you use fresh herbs in your recipes, you can get by with much less. On the flip side, dried ingredients are often much cheaper.
Being the frugal mama I am, I have learned to stretch certain recipes—replacing half the ground beef in tacos with cheaper beans or soy crumbles, for example, or adding veggies to spaghetti sauce to get away with using less meat. With cheese, try adding flavorful types (like blue cheese and real Parmesan) to pack a bigger punch with less.
Be wise with your ingredient usage. Meat and cheese are often pricey, so try adding rice and beans to dishes to make them go a little further. A thick, hearty sauce is always wonderful, but you can use starchy pasta water to thicken your sauce and still have a little leftover to use for pizza.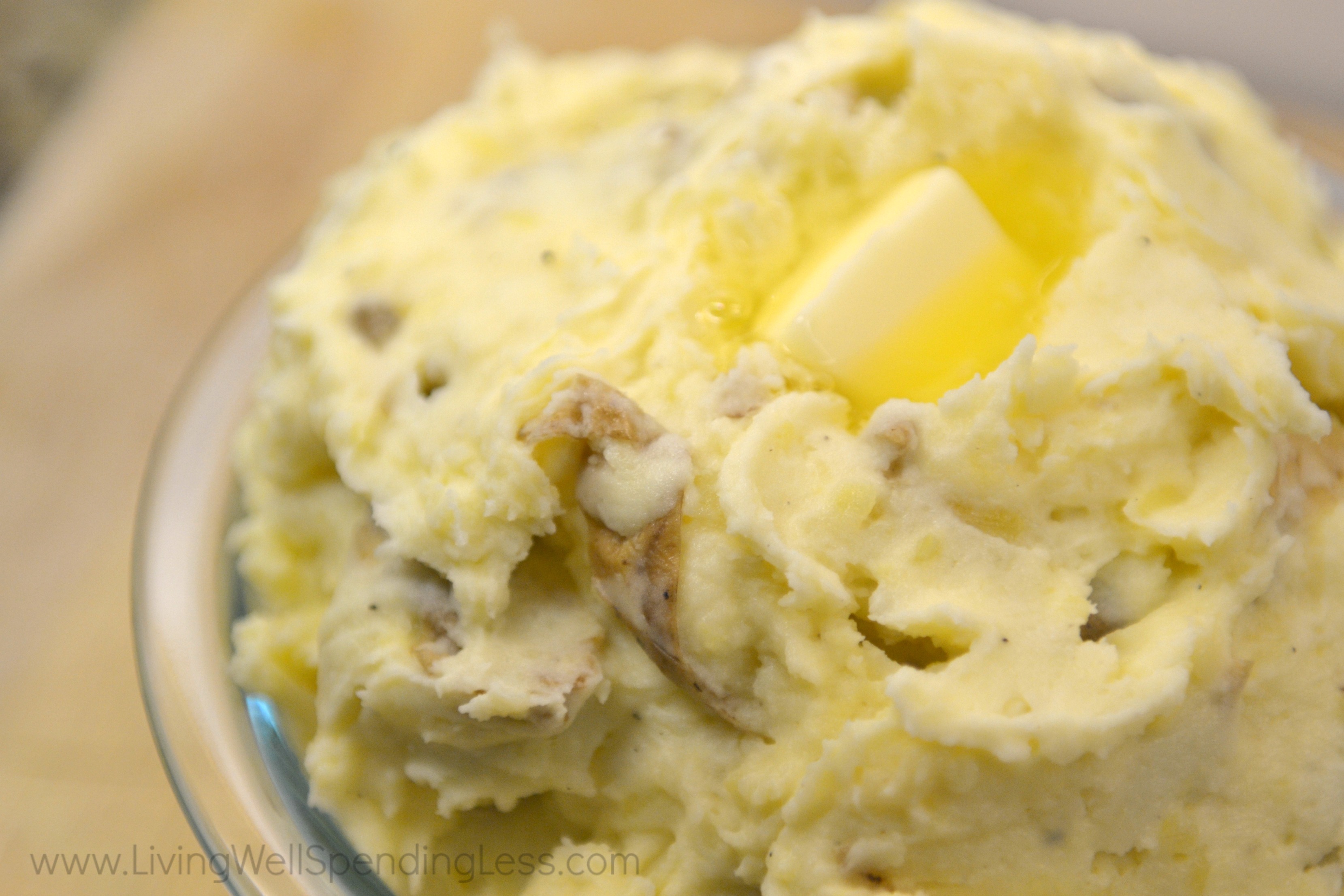 3. Create Sides & Starches for Multiple Meals
My girls love mashed potatoes. I can easily make one large batch of mashed potatoes and then add them to dishes to complement meals throughout the week. For example, a great side to go with an Herb Roasted Chicken for Monday, then as the topping to my Shepherd's Pie on Wednesday, and then added to my Loaded Cream of Potato Soup for Friday.
The same batch-cooking concept works great for starches. If I'm making an Asian rice-based dish for one night, then why not make a larger batch of rice and use for my black beans and coconut rice or chicken curry or for another meal? If the flavors of the meal are different enough, you won't even notice you're having the same spaghetti with marinara one day and with Thai peanut sauce the next.
4. Sauces & Bases That Do Double-Duty
Sautéed onions, celery, carrots, and mushrooms form the base of many of my dishes. It's pretty easy to make a big batch, and then divide it into three or four different dishes as I start cooking. Cooking stocks and many sauces also call for a similar process.
If I'm making two dishes using ground beef, I can brown the meat, then use the flavor from the pan to thicken two sauces. Then, I simply transfer half to one pan and half to another pan when I'm ready to start adding spices and distinctive flavorings. This is how one pound of ground beef, soy crumbles, or turkey might end up in chili, a taco soup, and perhaps a pasta dish—all in one week.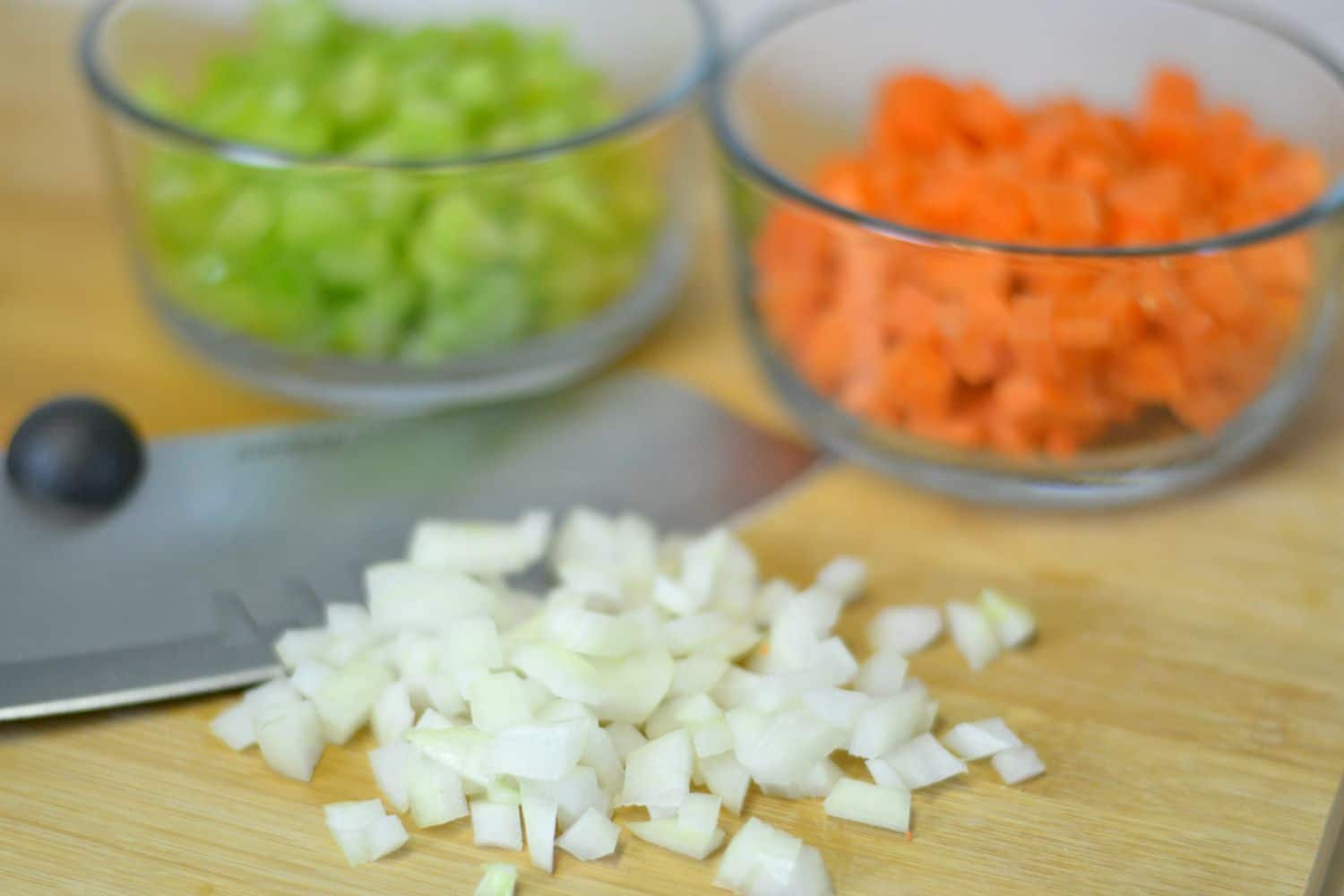 5. Prep It Once, Use It Twice
One area of cooking I dread? The chopping. It seems to take FOREVER. And while you can save quite a bit of money prepping veggies and ingredients yourself, it really does take extra work. Since we've been growing some of our own foods in the garden, I often marvel at how much preparation goes into foods before they ever make it to our plates. Veggies need to be washed, peeled, chopped and prepped BEFORE they get cooked and seasoned.
In keeping with the time-saving idea of make-ahead meals, be sure you're prepping smart. Refer to your list and look for overlapping ingredients. If you have a lot of slicing and dicing to do, can you start the rice cooking, get the pasta boiling, or pop something into the oven to roast, so you're doing double-duty? If you can get your onions and base-veggies chopped first, they can sauté while you prepare other items.
6. Freeze It, Don't Waste It
Even if you don't want to freeze an entire meal, sometimes when you're prepping meals for the week, you end up with extras of certain items: lemon juice, herbs, broths, tomato paste, or a half can of pumpkin. When this happens to me, I just freeze the items for later. Herbs can be easily frozen in a little bit of olive oil in ice cube trays. Lemon juice and tomato paste can be frozen the same way. Other canned items can be transferred to a freezer container and simply tossed into another dish next week!
You can even save your veggie scraps to make stock later on. Keep a freezer bag on hand and stash the cleaned peels, ends and stalks of vegetables for later, to make a flavorful broth you can use for the base of soups, stews and other dishes.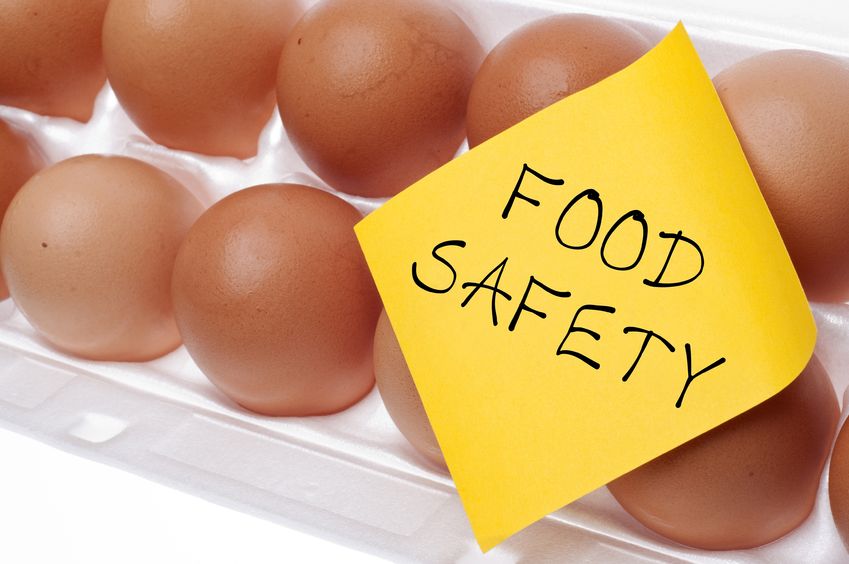 A Word About Food Safety
When you make meals ahead of time, you don't want to leave anything lingering in the fridge for days and days. If you prepare your items for the week on Sunday, by Friday, certain foods may be starting to reach the point of no return. Vegetables and sides (like rice and grains) can hold their own through the end of the week. Pasta gets a little gummy and hard after a few days in the fridge, and protein like chicken and pork (and sometimes beans) should be eaten within three days of cooking.
Never take risks with food safety. It's far better to spend a little time in the kitchen on Wednesday night prepping a few things for the end of the week, then it is to end up sick on Thursday. Soups and stews can stretch for a few days, but always use common sense and be wise—if it looks bad or smells bad, don't take the risk.
7. Garnish at the End
When you make meals ahead of time, I find the flavors have time to get to know each other, so often dishes taste better after they've had a day or two to rest. I've noticed my soups, stews, sauces, and casseroles all seem to taste better when they're made ahead.
If you want to make your food taste more fresh (like yesterday's pulled rotisserie chicken), garnish at the end of heating, rather than before. I save some fresh herbs (like a little chopped parsley) and flavorful add-ons (like lemon and Parmesan) for the very end of the dish—right before serving. Not only does it add a nice fresh flavor, but it also adds a nice visual touch, making the dish look and taste a little more special.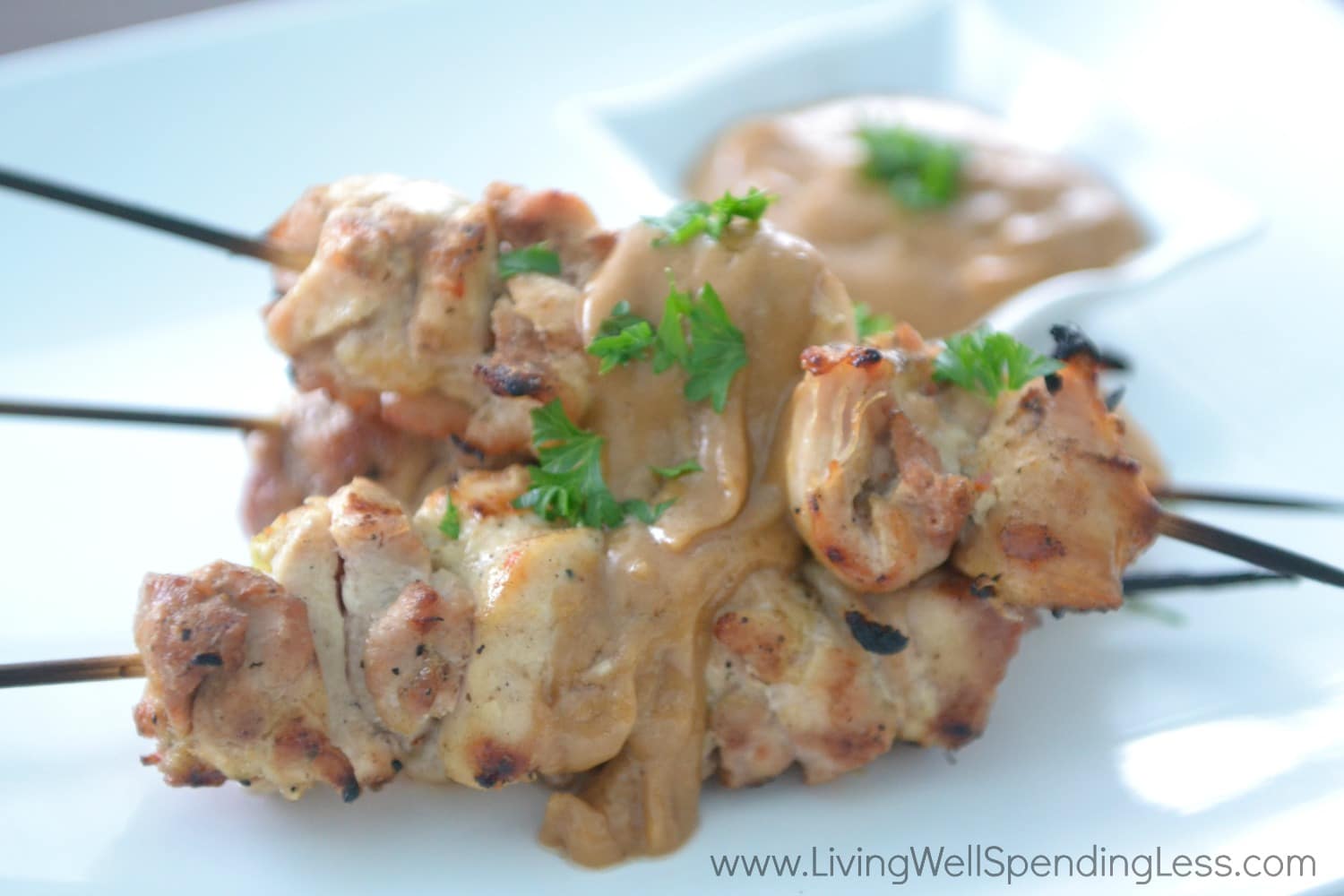 Our Make-Ahead Meal Starter List
Make-ahead meals can save you a ton of time and stress in the kitchen. Here are a few of my favorite make-ahead meals to get you started: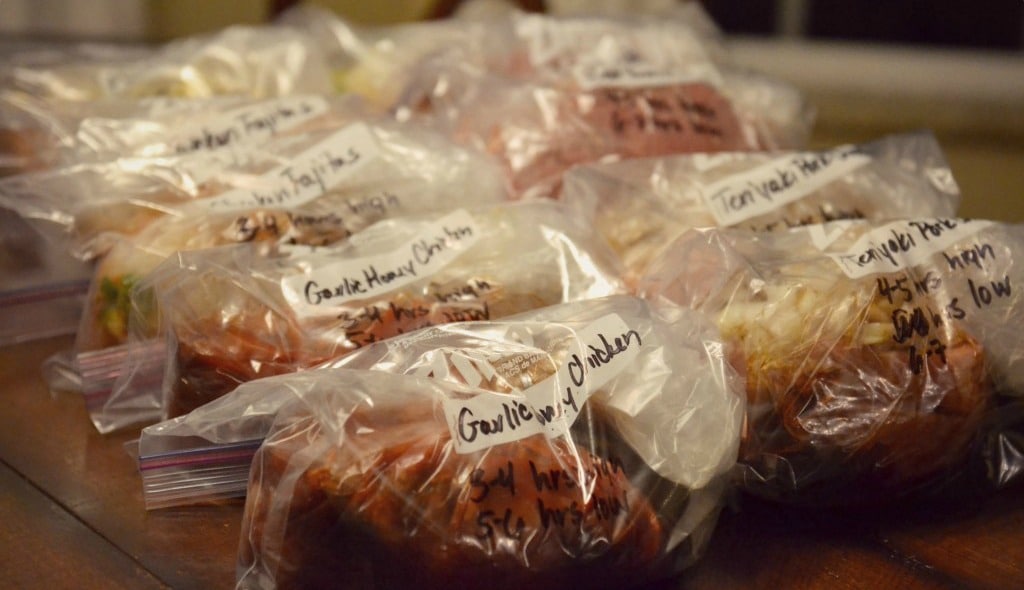 10 Meals in an Hour Series: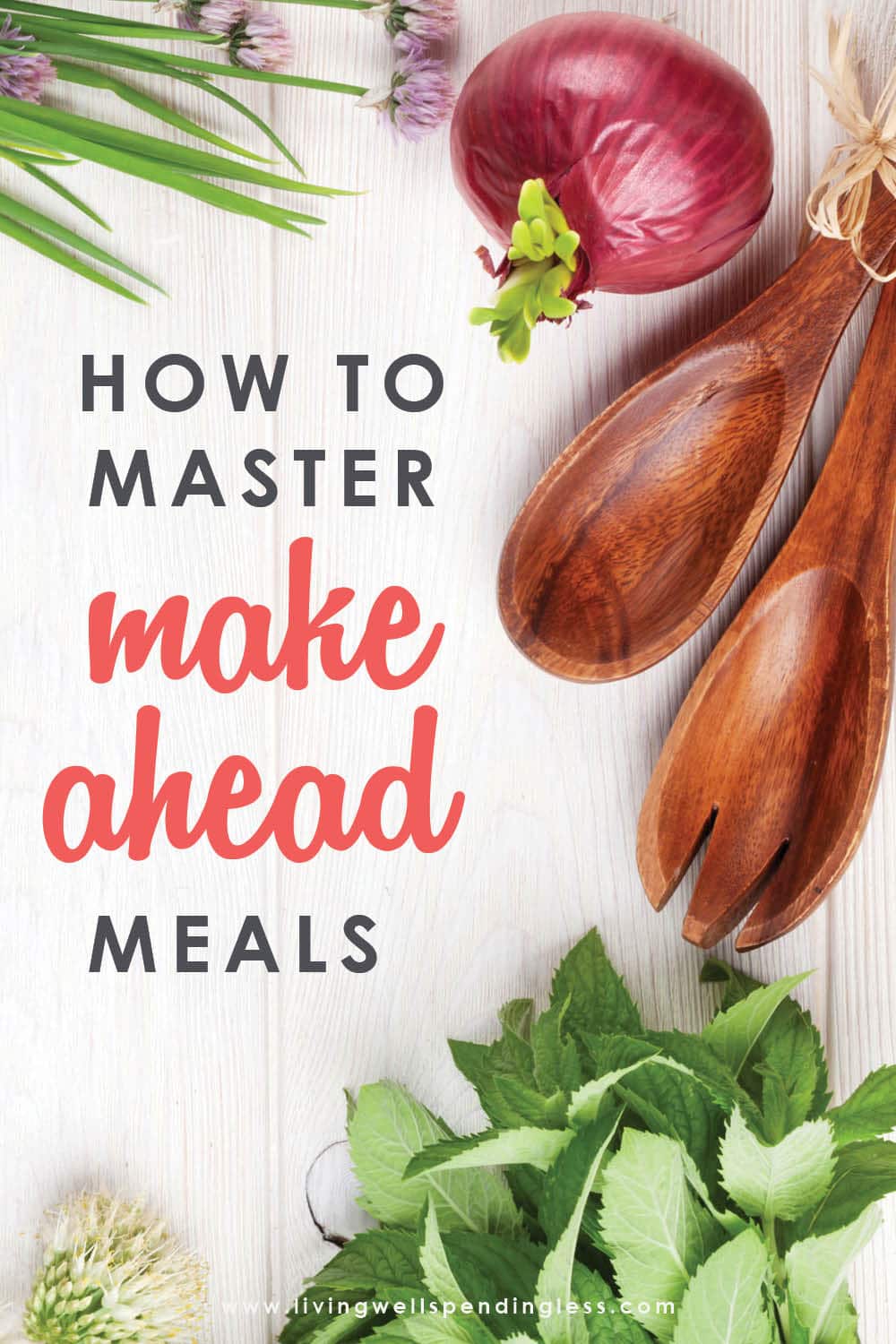 TAKE BACK CONTROL OF YOUR HOME LIFE
---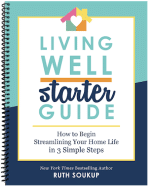 Ever feel like you just can't keep up? Our Living Well Starter Guide will show you how to start streamlining your life in just 3 simple steps. It's a game changer--get it free for a limited time!
If you love this resource, be sure to check out our digital library of helpful tools and resources for cleaning faster, taking control of your budget, organizing your schedule, and getting food on the table easier than ever before.