In all the hustle and bustle of the season, it's all-too-easy to lose track of what we're spending. In fact, you might be overspending without even realizing it. Don't miss these 6 surefire warning signs–plus what to do instead!
The holidays are just around the corner and let's be honest, "the most wonderful time of the year" is more often than not a time when people go into debt paying for all the gifts, the parties, the decorations, the cards, the special meals, and more.
Are You Overspending on the Holidays? 6 Big Signs (and What to do Instead)
If you are one of those shoppers who wonders if they can get through the holidays without spending a fortune, be aware of these 6 warning signs that you may be spending too much money this holiday season.
Don't worry if any of these warning signs start setting off alarms in your head because we also have tips to help you stay on budget!
1. YOU HAVEN'T WRITTEN OUT YOUR GIFT LIST
Do you have a running list in your head for everything you need to do or buy? I used to spend so much energy trying to remember everything, only to find myself forgetting more than I remembered. In trying to remember everything, I would:
Draw a blank on what I wanted to buy that was on sale and purchase something more expensive instead
Buy items twice because I forgot I bought it already
Find myself going to the same store multiple times in a short period because I kept forgetting "one thing" (only to add additional purchases that I didn't budget for on each trip).
SOLUTION: GIVE PERSONALIZED GIFTS INSTEAD OF EXPENSIVE GIFTS TO PEOPLE ON YOUR LIST
Start with making a list of the people you want to buy gifts for before you go shopping. Then decide how much you would like to spend on each person or what gift you would like to give to them. When in doubt, come up with a meaningful personalized gift.
Giving personalized gifts one of my absolute favorite things to do! A small, thoughtful gift is worth much more to the recipient than an expensive gift that they may never use. Start your holiday planning by thinking about what those on your list could really use. Then, find a way to make it personalized and meaningful (without being expensive).
For example, if your parents love seeing pictures of the grandkids, make a personalized photo gift so they can see photos all year long. Every year, I make a photo collage calendar, and with sales, I only spend $15 or less for each calendar. The family loves them, so it's a win-win for everyone!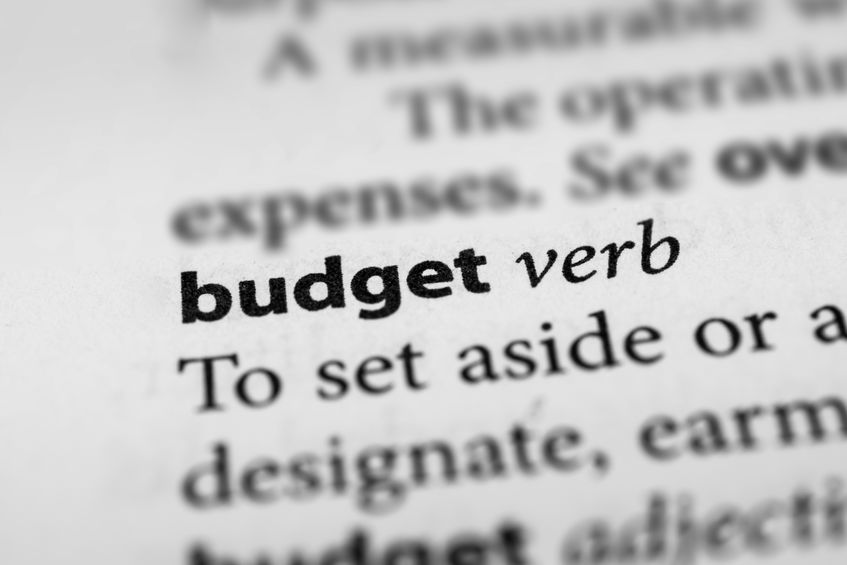 2. YOU HAVEN'T SET A BUDGET
If you haven't made a holiday budget in the past, perhaps you found yourself pulling out your credit card when you went holiday shopping, or thinking "oh it's just $25 more, it's ok" or picking your jaw off the floor when you saw your credit card bill in January and realized it would take months to pay off.
If you don't know the answers to these questions, your holiday spending is likely to put you into debt quickly:
How much extra money do you have each month after the bills are paid?
How much do you anticipate the gifts on your gift list (from #1 above) to cost?
How much have you saved throughout the year to pay for holiday gifts and events?
Do you plan to purchase all your gifts at one time or spread it out over a month or two?
SOLUTION: SET LIMITS FOR TOTAL HOLIDAY SPENDING
Sit down and take a hard look at your finances to create a realistic budget about how much you will spend, and what and who you will be spending on this year. Spending just a few dollars more per person could put you over budget.
The money you can spend on gifts isn't money that is already dedicated to paying bills. If you want to spend more, you can reapportion money you would spend on other things (ex: going out to eat, your morning coffee, etc) and put it towards holiday spending.
Be realistic about what you are willing to sacrifice and for how long. You need to set a budget with limits that you will stick to – without caving in and racking up the credit card debt.
Tip: Having a gift closet where you stash away items you found on sale that you know friends and family want (or will love) can help you take advantage of staying within budget as well as helping you plan ahead so you aren't trying to do it all last minute.
3. YOU WANT TO MAKE EVERYONE HAPPY
Your daughter wants this year's hot doll; your husband wants a deluxe tool bench; your son wants a smartphone. The list goes on and on, with all of those items adding up to big dollars.
There's the Grinch (and no one wants to be him), but on the other end of the spectrum is the desire to please everyone. It can quickly go from giving a thoughtful gift to equating money with showing affection.
SOLUTION: GIVE YOUR TIME
Instead of buying your loved ones every hot ticket item they want, consider what is truly the best way to show you care. You may find that you can do something even more meaningful than buying gifts you can't afford.
I may be old fashioned, but I think giving your time is one of the greatest, most meaningful gifts of all. Family and friends might love a visit from you or doing an activity with you more than anything else. Give small gifts and large hugs.
Giving your time is not only deeply meaningful to your loved ones, but it can also be very budget-friendly.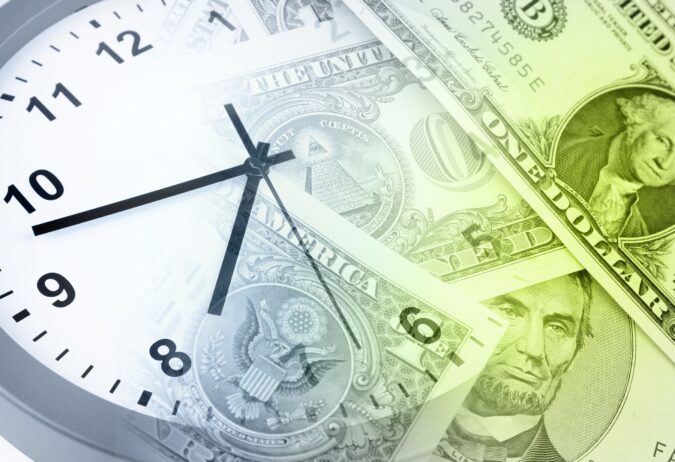 4. YOU TEND TO LEAVE EVERYTHING TO THE LAST MINUTE
Whether you're hitting the stores on Christmas Eve or frantically driving around on Thanksgiving morning trying to find a grocery store that's open (and still has turkeys), a lack of planning will cost you in more ways than one.
Here are examples of ways not planning ahead may cause you to go over budget:
Missing sales causing you have to pay full price
Missing the free shipping window on a cheaper item, meaning you now have to pay for shipping or buy the item at a local store for a higher price
SOLUTION: FIND A TOOL THAT HELPS YOU WITH PLANNING
The key to finding good deals and staying under budget is planning ahead. Another benefit of planning ahead: it eliminates stress.
Starting in October (or earlier), take a little time to plan out your gift list, your menu ideas, and even your budget, if possible.
5. YOU CAN'T RESIST A GOOD DEAL
Don't get me wrong, there definitely are some good deals out there during the holidays! However, when holiday sales offer deals that are impossible to resist on things you didn't plan to buy, you may find yourself spending much more than you planned.
Here are examples of enticing deals you might see:
Free shipping when you purchase $100+
10% off if you spend $50 or 20% off if you spend $100
SOLUTION: PLAN OUT YOUR SHOPPING TRIPS
Buying is not saving!
If you can't resist the lure of holiday sales, be a smart saver and plan your shopping trip ahead of time. Decide the date, time, and destination; stick to your list and your budget; and limit your purchases to only those you already planned to make.
6. YOU'RE PAYING WITH CREDIT CARDS
There are appropriate occasions and reasons to use credit cards, but don't make going into debt an annual holiday tradition!
Buying with credit allows you to spend money you don't have, quickly exceed your holiday budget, and adds interest charges to those good deals you think you are getting, making them cost more!
SOLUTION: USE CASH, COUPONS, COUPON CODES, AND SAVINGS APPS
If you really want to stay on budget, paying with cash is the most effective way to do that. Swiping that credit card makes it way too easy to not worry about how much you're spending until it's too late.
If you decide to go the cash route, dedicate an envelope to each person on your list. Once you decide what you want to buy for them and how much you can spend on that gift, put that amount of cash into the envelope.
Also, keep more of your money this holiday season by searching the web for coupon codes to your favorite online stores before you shop. I have found great codes that saved me a lot of money that way! Check out these 7 additional smart holiday shopping tips to help you save on your holiday shopping.
If you are shopping in the store, save big by using savings apps on your phone. By using apps like Ibotta, Rakuten, and Groupon, I save hundreds per year on my own shopping.
THE BOTTOM LINE ON AVOIDING OVERSPENDING DURING THE HOLIDAYS
Don't let debt overtake your holiday season this year. Instead, spend time with your friends and family, give thoughtfully and intentionally, and avoid giving yourself a year-round debt headache. If you can follow these tips, you'll spend less during the holidays this year and appreciate the New Year in a whole new way.
Other helpful resources:
PIN FOR LATER:

TAKE BACK CONTROL OF YOUR HOME LIFE
---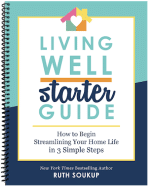 Ever feel like you just can't keep up? Our Living Well Starter Guide will show you how to start streamlining your life in just 3 simple steps. It's a game changer--get it free for a limited time!
If you love this resource, be sure to check out our digital library of helpful tools and resources for cleaning faster, taking control of your budget, organizing your schedule, and getting food on the table easier than ever before.