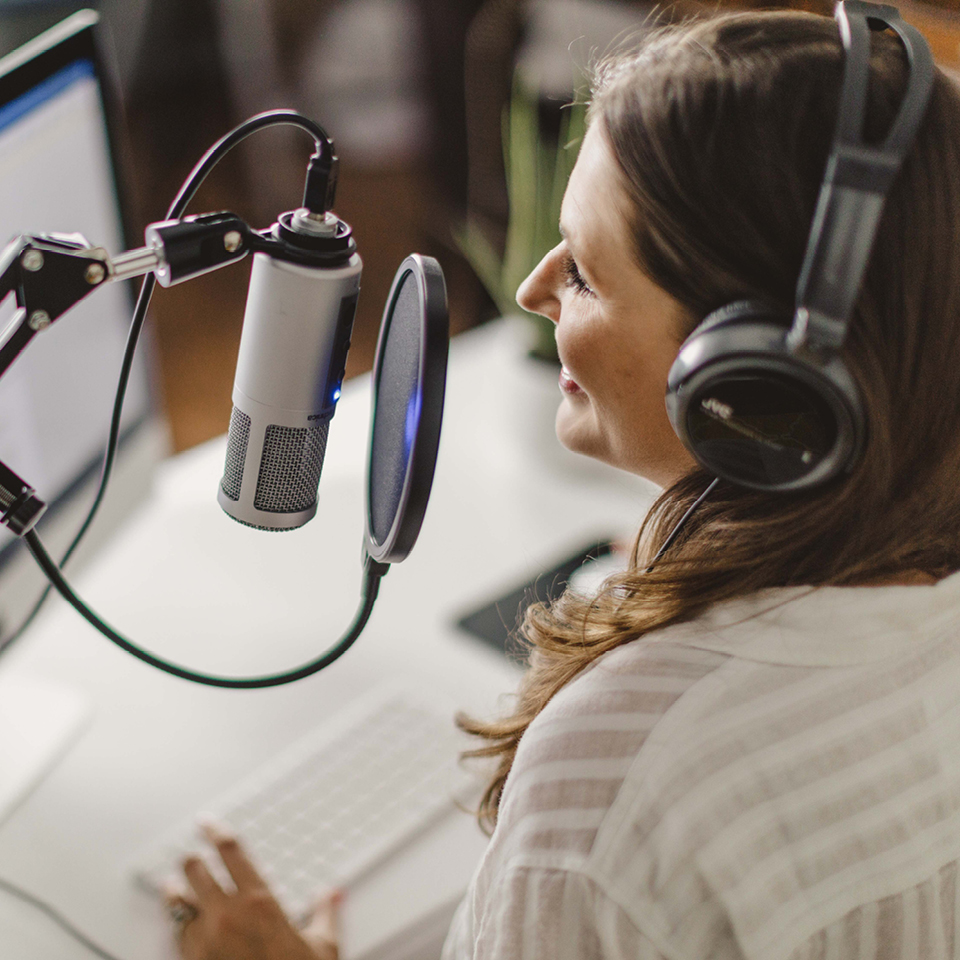 We recently took a poll to hear what our listeners had to say about the Do It Scared® Podcast and let us tell you, the feedback was nothing short of astounding!
Do It Scared got its start from one desire…the desire to help others find courage in the face of fear. It was meant to inspire listeners to put one foot in front of the other and move past fear to create a life they love.
With over 800,000 podcast episode downloads rounding out our first year, it is clear that Do It Scared inspires our listeners to go after their goals and dreams and for many of you, some of the episode takeaways have been life-changing.
From stories about people overcoming all the odds to lessons on boosting confidence, the podcast has showered our listeners with incredible episodes and straight-talking tough love and continues to inspire people to do it scared in their own lives.
And, if you haven't listened to the Do It Scared podcast yet, we've compiled our listeners' top ten favorite episodes to get you started:
#1. EPISODE 44: GETTING UNSTUCK AND FINDING YOUR PATH WITH FAITH MARIAH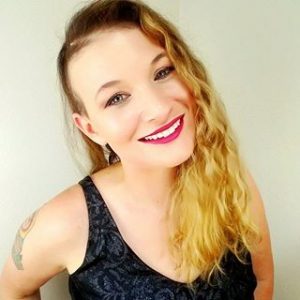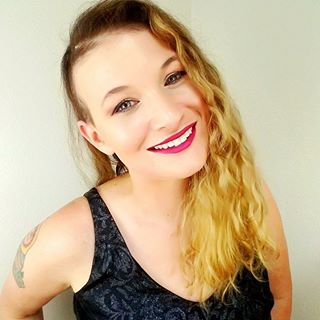 Blogger, podcaster, and mental health advocate Faith Mariah joined the podcast for a conversation about finding the courage to show up and just keep going! Faith was extremely insightful on topics ranging from starting a business to viewing challenges as opportunities instead of stumbling blocks.
"Episode 44 is my favorite because I can really relate to being stuck, but I also really enjoyed episode 49 and 35. All 3 hit certain areas where I was lacking or beating myself up and I realized I didn't have a good excuse to keep doing those same things! " -Jennifer B.
If you've ever dealt with anxiety, feeling stuck, or worry about taking the next steps in your business (and let's be honest, don't we all feel those things sometimes?), this is the episode for you! Faith is a true inspiration who will help you deeply realize that you really can create the life you want.
#2. EPISODE 48: HAVING THE COURAGE TO BALANCE CONFIDENCE WITH HUMILITY WITH KAT COLE
Hooters-waitress-turned-COO, Kat Cole joined the podcast for an inspirational episode about daring to seize every opportunity, even when you're starting at the bottom! She's one of the most impressive female executives in the country and has a stellar track record, but her unconventional path to business success highlights the value in taking risks and making mistakes.
"Episode 48 with Kat Cole [is my favorite] because I've been scared to be too confident in myself [and I realized that] fear or ego [was] getting in the way"-Yamile A.
#3. EPISODE 49: HOW TO EMBRACE YOUR MISTAKES AS LESSONS (INSTEAD OF RUNNING FROM THEM)
This episode highlights one of the most important skills you can ever learn. Making a mistake is a huge source of fear for so many people. In fact, it's the most common thing that holds people back and keeps them stuck.
"Episode #49, Embracing your mistakes as lessons really spoke to me. I get stuck because I fear making mistakes or failing. I need a mindset change and this was a great one for that." -Stephanie D.
In this episode, Ruth talks about how to stop running from mistakes and re-frame the way that you look at mistakes in your own life. Because there are no mistakes, only lessons!
#4. EPISODE 43: STOP THE DOWNWARD SPIRAL OF COMPARISON AND SELF-DOUBT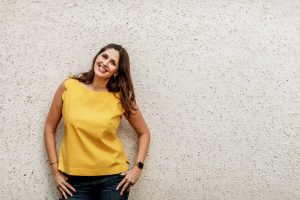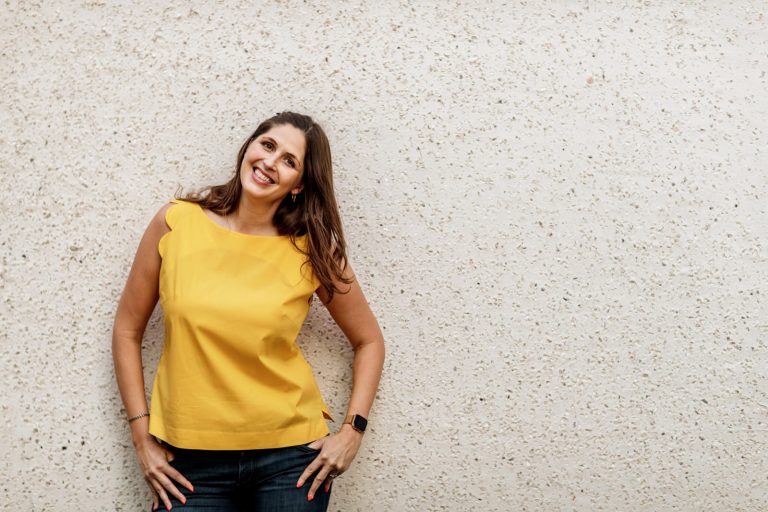 A lot of people struggle with the downward death-spiral of comparison and self-doubt. This happens when we start looking around and comparing our place in the world to the people around us. We doubt ourselves, then start comparing more, and doubt ourselves even more, and so on until we're stuck in this awful loop. The world seems darker, and we start to lose our fire and courage.
Fortunately, Ruth developed some pretty good coping skills and practical strategies for breaking free of self-doubt and getting back on track. That's what episode 43 is all about–breaking free of the self-doubt and putting an end to the comparison game!
"Episode #43 really resonated with me because I have a lot of self-doubt which holds me back from following my dreams or being the best version of myself!" -Joy K.
#5. EPISODE 33: USING CORE VALUES TO SHAPE YOUR LIFE AND BUSINESS
In episode 33, core values are the topic of the conversation: what they are, what they mean to you, how you can adopt them in your life and business, and how living by them can change your life!
In this episode, Ruth covers how core values are a clearly identified set of beliefs or values that you not only hold to be true but that you use as a benchmark or moral compass for your decisions and actions. They're the guiding principles that help dictate your behavior and guide you in knowing the difference between right and wrong. They can also help you assess whether you (or your business) are on the right path.
"I had never thought about having my own set of core values. Right about the time that I listened to that episode I was asked on an application to list my core values and how they fit in with the organization! I was so happy that it was something that I had just been thinking about." -Melissa B.
#6. EPISODE 29: HOW TO HAVE THE BEST YEAR OF YOUR LIFE
In episode 29, you'll learn five simple and practical things you can start doing right now to eliminate roadblocks and set yourself up for massive success in the coming year.
"I need a "New Year" restart for summer – so I went back and listened to this podcast again. Going to have April be the best month ever before the best summer ever." -Alissa S.
Imagine how much smoother it would be if you started early, took more time to get it right, proactively tackled the things that can get you off-track, and established habits that could keep you going strong. Imagine what it would be like if you took away the excuses. You could feel fulfilled instead of frazzled, filling your days with purpose and intention instead of chaos.
#7. EPISODE 24: CREATING EXTRAORDINARY RESULTS, CHOOSING YOUR MINDSET, AND FOCUSING ON WHAT YOU WANT WITH HAL ELROD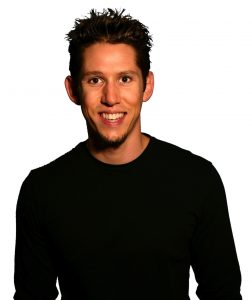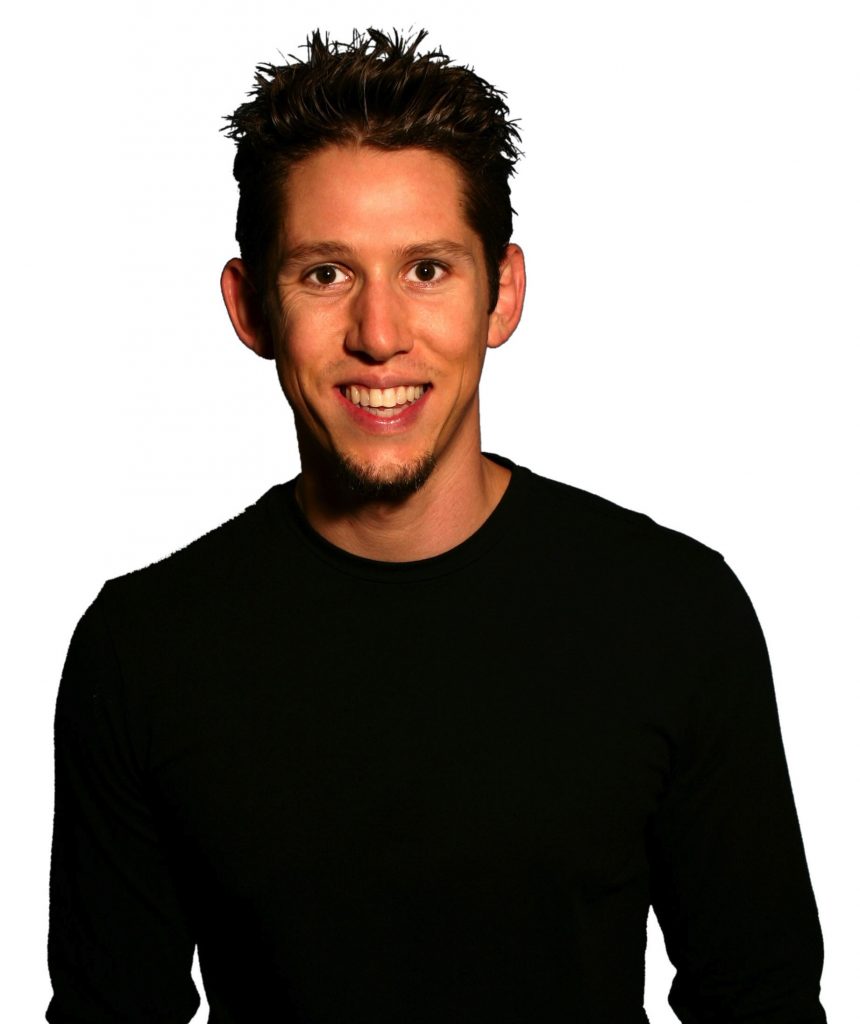 Hal Elrod, a bestselling author, motivational speaker, and podcaster, joins Ruth on Episode 24 to explore how you can change your life by just changing the first hour of your day. He's full of wisdom about daring to fight through adversity, taking full responsibility for where you want to go in life, and not dwelling on the things you can't change.
Hal Elrod is genuinely one of Ruth's heroes. His book Miracle Morning absolutely changed her life, and she tries to reread it at least once a year.
"Episode 24 with Hal Elrod was my favorite (if I have to choose)! I immediately bought his book after listening to the episode and have been taking his Miracle Morning routine to heart! Thank you Ruth, for continuously introducing us to "new" thought leaders and inspiring entrepreneurs!! I love your podcast!" -Kristen K.
#8. EPISODE 15: HOW TO BREAK DOWN YOUR BIG GOALS INTO A PLAN THAT WORKS
Episode 15 is all about one of our very favorite topics: productivity! Ruth shares some super practical tips for how to break down your biggest goals into a working action plan that actually helps you to get things done and gets you to where you want to go.
Through this episode, you'll learn more about the steps you can take to create an action plan that leads to a life you'll love!
"Episode 15, [is] really [a] great explanation of breaking down goals, [it] makes so much sense [to] those of us who struggle with this. Don't struggle anymore!" Mary D.
#9. EPISODE 38: DISCOVERING WHO YOU ARE & BECOMING WHO YOU WANT TO BE WITH GRETCHEN RUBIN
The amazing Gretchen Rubin, author of The Happiness Project and many other books, joined Ruth on Episode 38 to talk about discovering who you are so that you can become who you want to be.
In this episode, Gretchen spoke about why it's so important to accept yourself as you are, and then use that self-knowledge to build a better life. She also shared how to figure out what the real problem is before you start working on a solution, and how you can use your natural tendencies to create a life you'll love!
"Gretchen Rubin's talk gave me insight into how I operate. I immediately bought her habit book and it's coordinating journal after listening to her on that episode"-Kendra H.
#10. EPISODE 19: FINDING A WHY THAT'S BIGGER THAN YOUR FEAR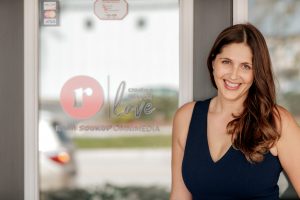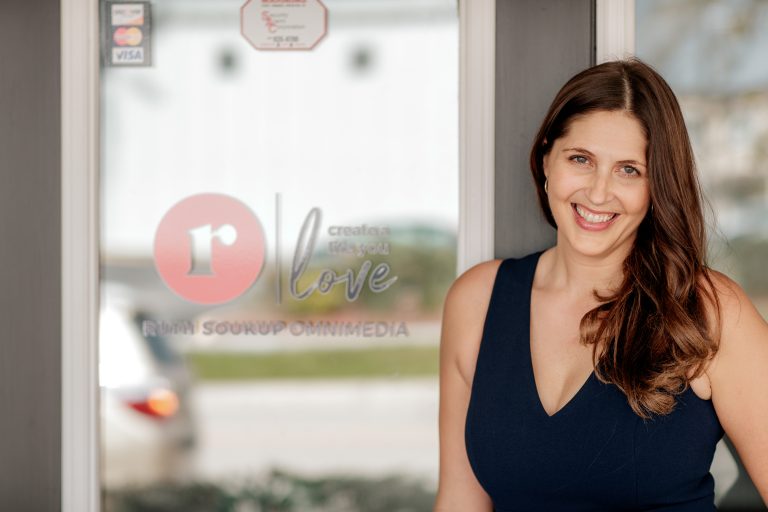 In episode 19, Ruth talks about finding your "why" and the importance of making sure your "why" is bigger than your fear! Getting crystal clear about your "why" doesn't make things painless by any means, but it CAN make the pain worth it!
"Episode 19 on finding your WHY [was my favorite episode]. It has re-framed my big goals in a way I could not have imagined and when I have a tough day, I now know what my deeper drivers are. Life-changing – thanks, Ruth and team!"-Miki M.
If you're an avid listener or have only heard a few episodes, Ruth's latest book, Do It Scared, will help you take lessons learned from the podcast, just a few steps deeper. Do It Scared expands on the podcast, diving into the topic of fear, and what the seven fear archetypes look like. Do It Scared combines easy-to-implement practical tips with the much-needed motivation to start making real changes that lead to big results. From discovering your unique Fear Archetype™ to adopting the Principles of Courage, it's the book designed to help you face your fears, overcome adversity, and ultimately, create a life you love. Order it today HERE to get access to our amazing bonuses.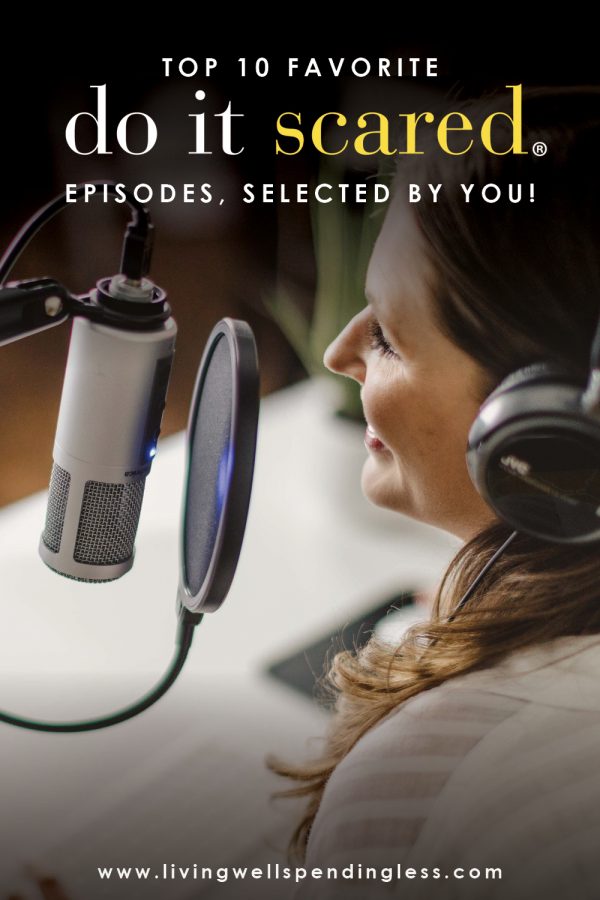 TAKE BACK CONTROL OF YOUR HOME LIFE
---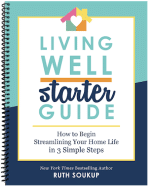 Ever feel like you just can't keep up? Our Living Well Starter Guide will show you how to start streamlining your life in just 3 simple steps. It's a game changer--get it free for a limited time!
If you love this resource, be sure to check out our digital library of helpful tools and resources for cleaning faster, taking control of your budget, organizing your schedule, and getting food on the table easier than ever before.