It's the most wonderful time of the year, but let's be honest–it can also be the most stressful! Between the added responsibilities and obligations, family drama, emotional overload, financial strain, and the fear that we're just not doing enough, the months of November and December can quickly become overwhelming. In fact, if I'm being totally honest with you, one of the biggest reasons I'm focusing so much on stress relief this year is because it something I am currently struggling with a lot. I need to remind myself of these tips as much as anything else!
4 Ways to Reduce Stress this Holiday Season
Over the years I've learned that the best place to start is by simply giving ourselves some grace. Let's give ourselves permission to not do it all for once. We don't have do outdo ourselves this year, or each other. This is not a competition for the best Christmas ever!
Here are a few more simple but effective ways to keep our stress in check this holiday season: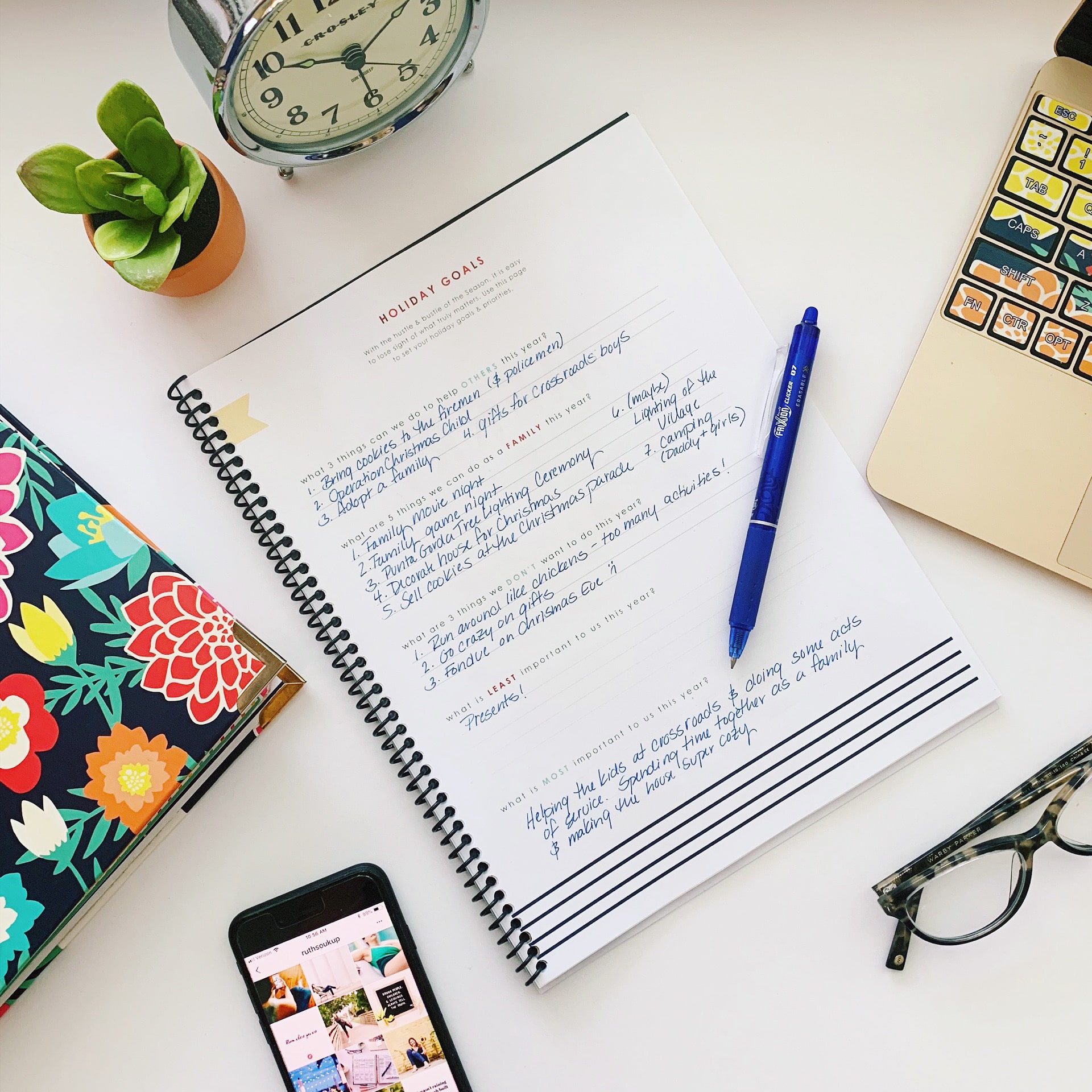 Plan Ahead
Approaching the holidays with realistic expectations and a focus on what matters most of all, as well as planning ahead, enjoying the little things, staying organized and tackling the holidays in a realistic, goal-based manner can help us all feel more in control and in tune.
For the past few years my husband and I have used a simple holiday planner to help keep our family organized. Writing out and narrowing down the most important family activities has really helped us cut back on the strain of a jam-packed schedule, and if taking on too much is adding to your stress, you might find that it helps you too. For example, maybe you'll discover that everyone in your family LOVES making Christmas cookies together, or family game night, or watching a Christmas movie—these are your non-negotiables. However, perhaps your husband can't stand caroling, your daughter doesn't like to be cold while looking at Christmas lights, and you've been invited to nine Christmas pageants. Eliminate the activities that are not "must do" items and stick to the truly meaningful. We don't need to do everything!
We've also found it helpful to ask our kids what they can do to help others. Maybe they want to adopt a family in need, participate in a food drive, or find a way to donate money to a mission or charity. This year my girls surprised me by saying they wanted to help supply clean water to kids that don't have any. Helping your kids take an active role gives them an enthusiasm for the project and ownership. And believe me, while it might feel like service and charity projects will only add to your stress, I promise that giving of your own time and resources has an almost magical way of lifting your spirits.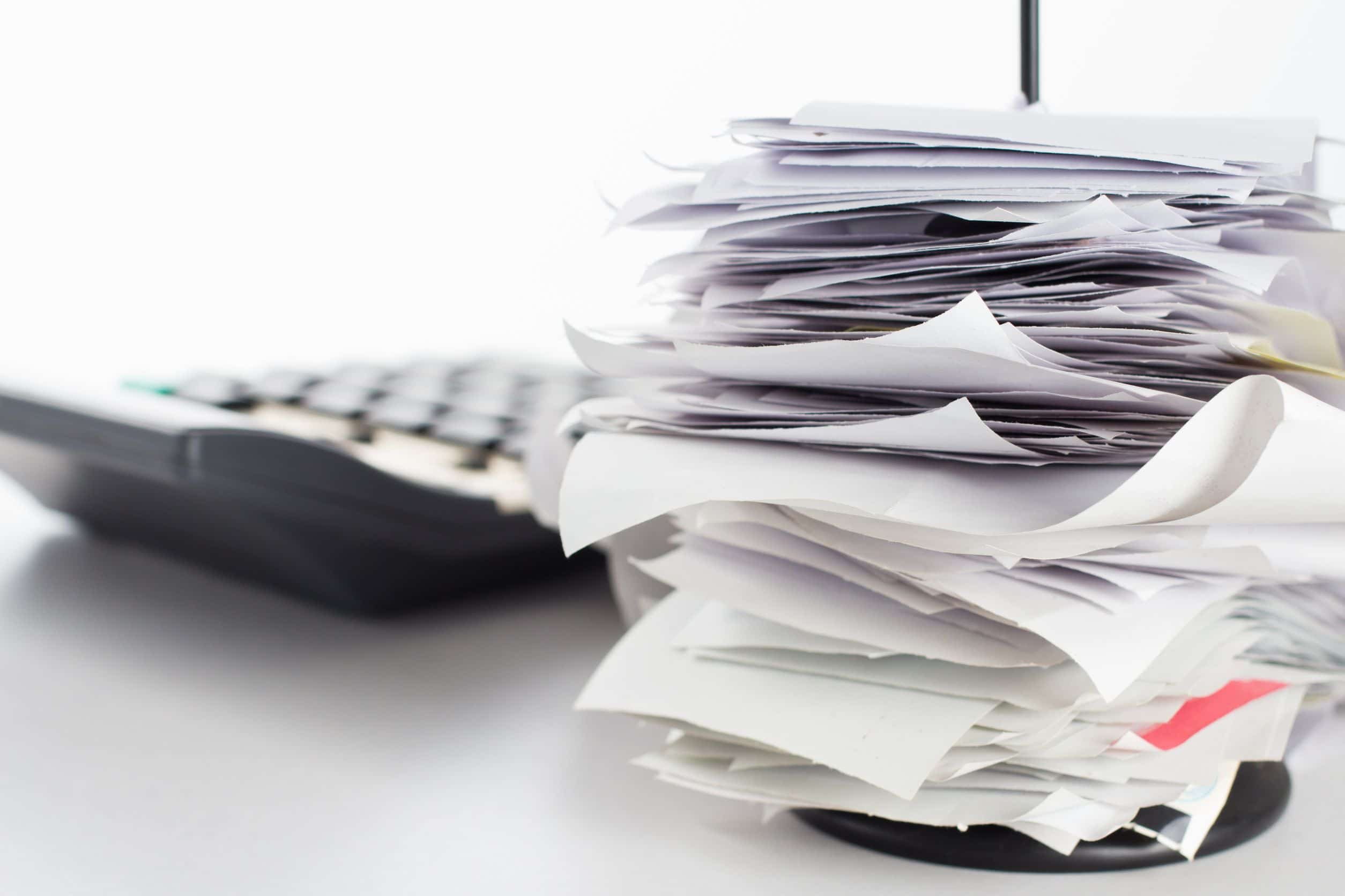 Don't Ignore Your Finances
End-of-the-year financial strain, preparation for tax season in January and February, plus property taxes, insurance costs and other year-end expenses can really take their toll on many families. Add in holiday activities, parties, decorations and the need to give lavish gifts for kids, loved ones, neighbors and more, and we have a recipe for debt.
Before you start shopping, take a realistic look at your budget and what you can actually afford to spend. Plan the costs of your big holiday meals (Thanksgiving, Christmas and New Year's Day) and don't forget baking projects (like that neighborhood cookie exchange). Plan your gifts and activities, then add each to your budget.
Just like the song says: make a list and check it twice. While it's lovely and important to give gifts to our loved ones, remember that it's in celebration of the larger season—and it's not just about consumerism. Give a gift of yourself, or consider making something special for the people on your list this year. Last week I shared 10 ideas for super easy handmade gifts that can all be made for less than $10. Encourage children to make meaningful items, write letters and cards, or perform an act of service. Allow yourself to say when.
Giving your time can also be important. Write a meaningful message in cards to your friends in lieu of another Starbucks card. Or make a pact with your nearest and dearest to engage in an activity rather than buy for each other. Dinner plans in January and February, when the days are short and plans have subsided, can be a great way to spend one-on-one time with others while minimizing the financial strain of doing everything at once.
Include everything in your budget (travel, decorations, activities) and STICK TO IT! It truly is the thought that counts on many things. Get creative when you set your budget and think of other ways to give charity to others. Keep track of what you spend and how your plan goes.
A budget is like a roadmap, and just like any journey, it can be made easier with the right directions and a plan. Going in with a well written plan, calendar and guide can really help you keep a cool head and stay in control.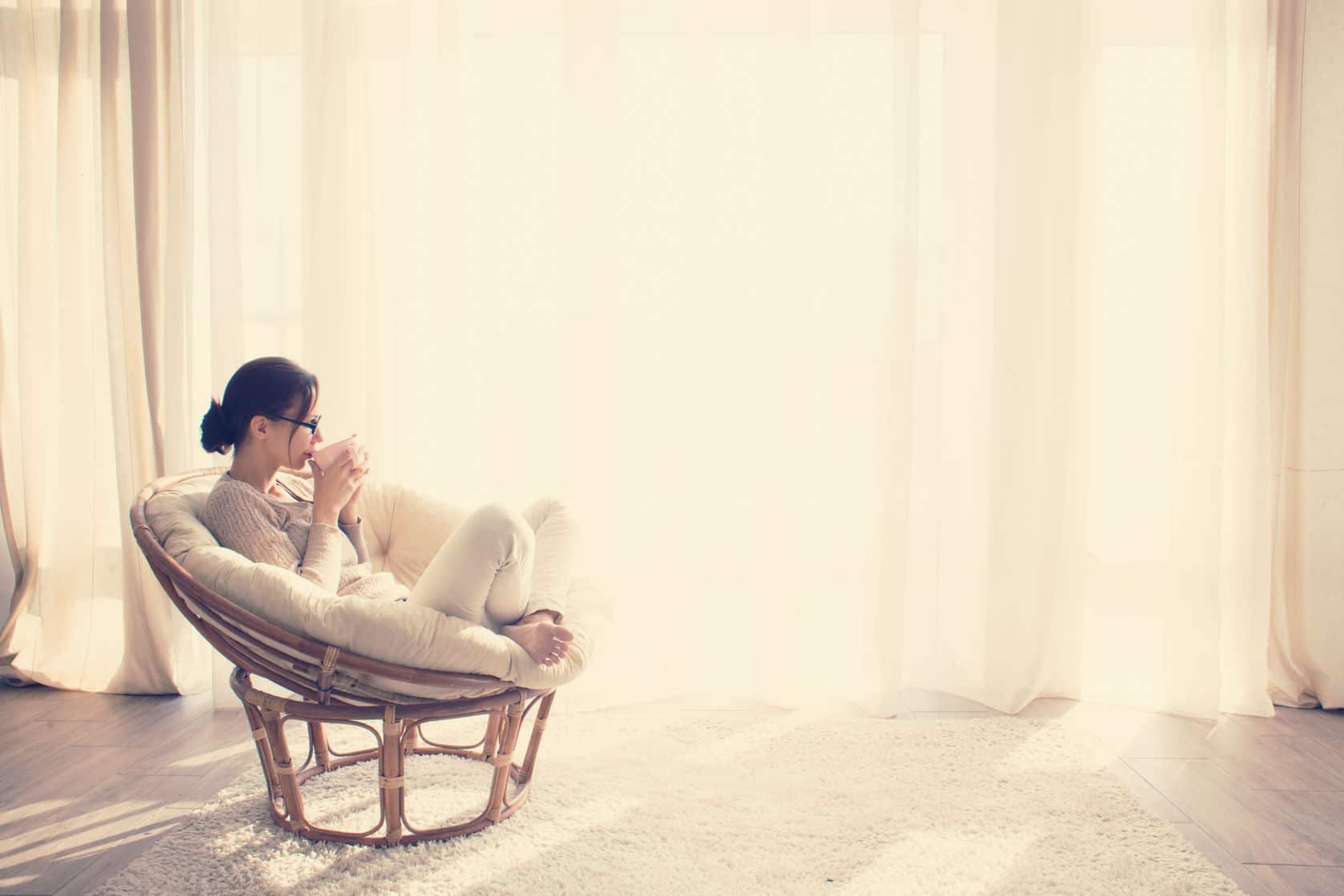 Practice Self Care
Unfortunately, for some of us, the holidays can bring feelings of depression, anxiety and inadequacy. Family situations, end of the year reflections, and even the weather (not to mention cold and flu season) can leave us feeling down. Combine this with a myriad of social obligations and it's easy to start comparing ourselves with those around us and wondering what's wrong with me?
For the past couple of months I've personally been struggling with a major loss and it has really taken its toll on me emotionally. Through the support of my husband and some other close friends, I'm realizing that grief takes time, and that's okay to feel sad but I don't have to let that sadness completely control my life. I've had to force myself to make time for self care–to sleep more, exercise more, work on my garden, spend time in prayer, and even use aromatherapy and essential oils. None of it is a quick fix, but it has all helped me to avoid sinking into a pit of depression.
If you are really struggling, I want to encourage you you to make time for others and confide in your spouse or a good friend. It doesn't mean complaining non-stop, but sometimes a quick vent session can help you feel less alone. Invite a friend for coffee or call your closest family member and chit-chat. You might even find that the holidays can be a lot for all of us to cope with and that the people who love you the most understand more than we think they do.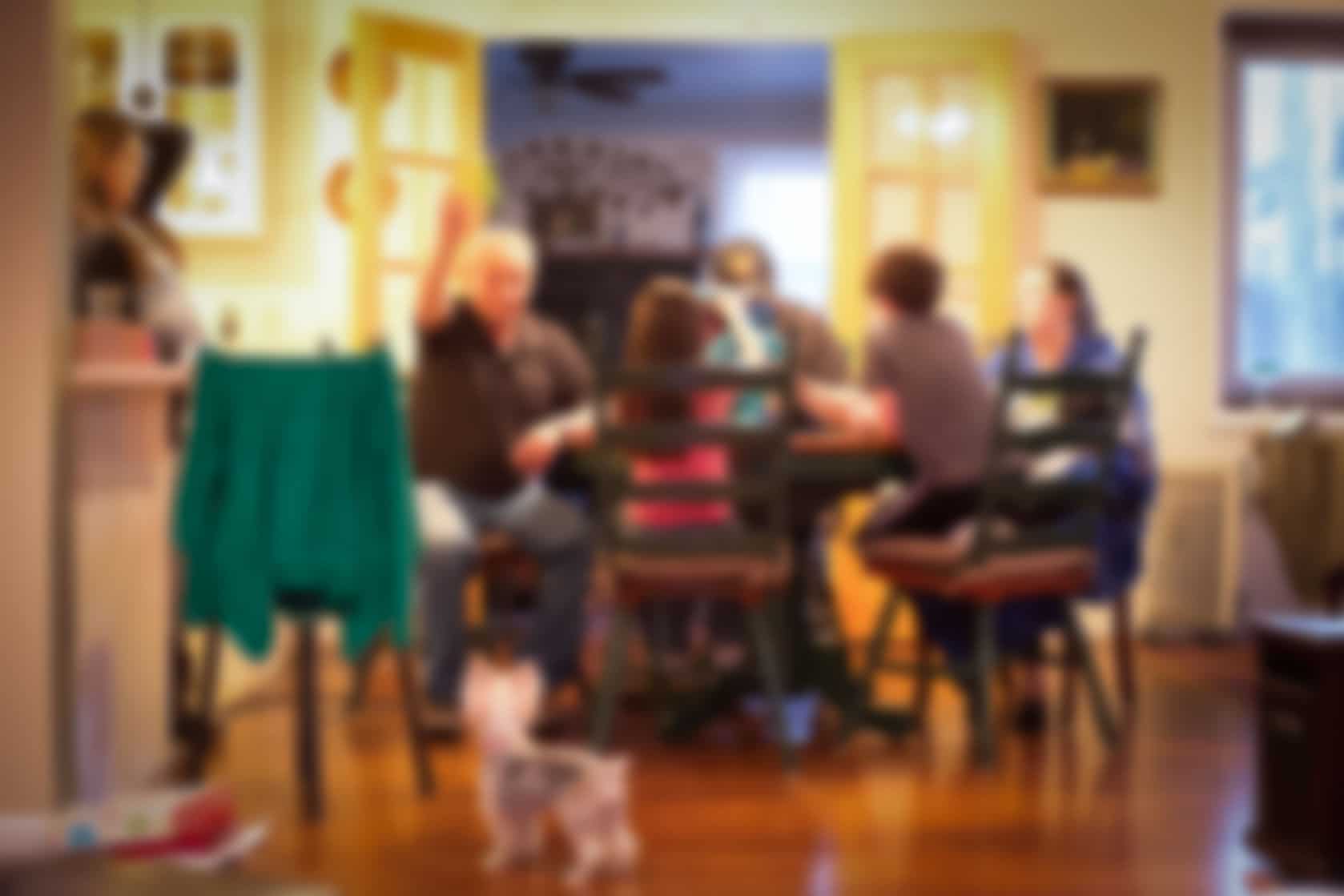 Set Boundaries
Family time can definitely make for some stressful interactions! One of the best ways to cope is to make a promise to avoid controversial conversations, walk away if needed and avoid alcohol. Remember, you can only control your own behavior and family members probably won't change no matter how much you argue with them (and contention breeds discontentment). With some family member, you may even have to set boundaries and limits when it comes to gifts!
Set appropriate boundaries and realize that it's okay to say no. If you have things going on during the holidays, it's okay to send houseguests to a movie on their own and stay home to regroup. Buy a pre-made side dish or pie from a local bakery to bring to dinner, rather than stressing yourself out by spending all day in the kitchen. If you are the houseguests, make plans as a nuclear family to do something fun, to give your hosts a break and a little breathing room. Even a walk with your spouse or a trip to the park with your kids can make huge improvements in your attitude and feelings.
If it's still a lot to take on, one of the best ways to change our thinking is to take on an attitude of gratitude. What would happen if at our most stressful moments we took the time to remember those things we appreciate most about our families? What is your favorite memory about your dad? What quality do you really admire in your mom? What qualities make each of your kids so special? This year, when conversation turns stressful, let's try to focus on the blessings that our families have brought into our lives.
* * *
No matter what we choose to do over the holidays, let's try to keep our priorities in focus and simply take things one day at a time. As we end the year and start anew, it's a beautiful time for change and inspiration. Life isn't perfect and never will be, but by taking the time to plan ahead, be proactive about our finances, take care of ourselves, and set some boundaries this year, we can definitely go a long way in reducing our stress level and actually enjoying the spirit of the season!
OTHER HOLIDAY TIPS YOU MUST KNOW:
PIN FOR LATER: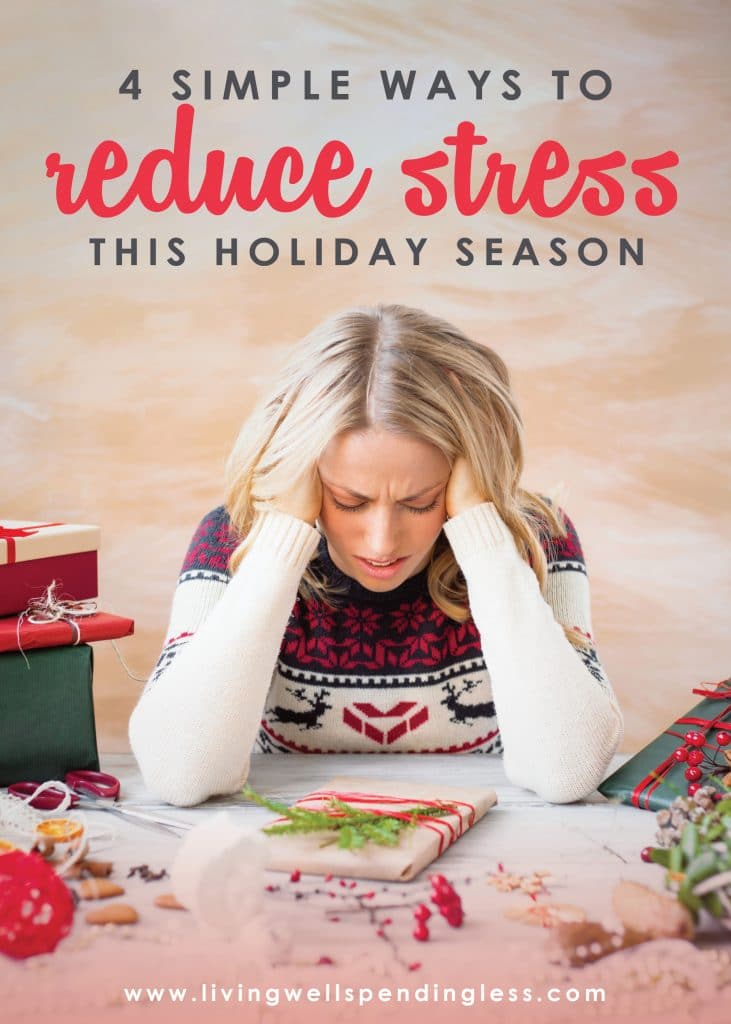 TAKE BACK CONTROL OF YOUR HOME LIFE
---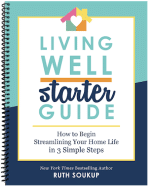 Ever feel like you just can't keep up? Our Living Well Starter Guide will show you how to start streamlining your life in just 3 simple steps. It's a game changer--get it free for a limited time!
If you love this resource, be sure to check out our digital library of helpful tools and resources for cleaning faster, taking control of your budget, organizing your schedule, and getting food on the table easier than ever before.