Homework?  Ugh!
Here are some couponing tips to help you get started – a cheat sheet, if you will.
Please note that while I have compiled this list of links for your convenience, you are welcome to gather your items from any place that you desire, and I encourage you to repurpose any items that you may already have at home.
To make your life easier, I highly recommend signing up for Amazon Mom.  It is free to join and you will qualify for free two day shipping on almost everything sold directly from Amazon.com (but not from third party sellers.)  If you are anything like me and dread taking your little ones from store to store, it is a very convenient alternative to running errands, especially since Amazon's prices are often better than anywhere else and in most states (including Florida) you don't have to pay sales tax

So, your first step, if you haven't done so already, is to sign up here for Amazon Mom.
Once you've done that, you may need some of the following items to set up your coupon organization system:
FILING METHOD:
-A Portable Hanging File Box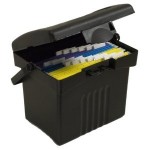 -16-20 Hanging File Folders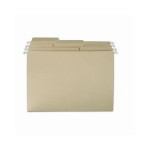 –Couponizer Book
( This product is currently out of print) OR Coupon Sized Expanding Accordion File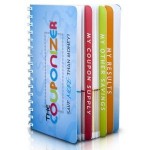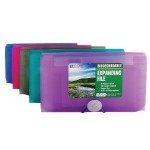 –Label Maker
(optional!)
BINDER METHOD:
Qubie Coupon Organization System (not available through Amazon).  Read my review here.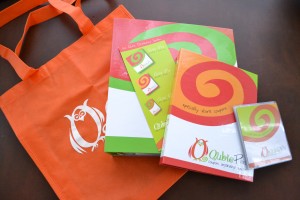 PRINTING COUPONS:  Finally, for printing coupons, I strongly recommend investing in a black & white laser printer (if you currently are using an ink jet printer.)  It will pay for itself within just a few months.  I use an older version of the Brother HL2240 Black & White Printer, which I purchased for less than $100 and have been very happy with it so far.
Affiliate links may be used in this post. Printing a coupon or ordering a product through this link may result in a commission, which helps pay for the cost of running this site and keeps the content free. Read my full disclosure policy here.