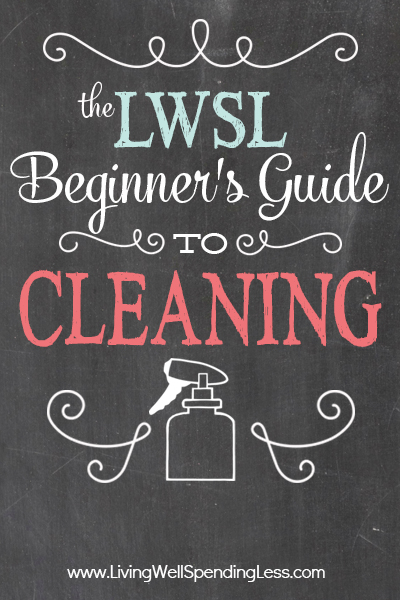 A step-by-step guide to cleaning every surface in your home.
If you've ever dreamed of having a house that sparkles, but don't know where to even begin, this is the guide you've been waiting for.  In eight simple lessons you will discover not only the why and when of keeping house, but the what and the how as well.  With practical tips, detailed tutorials, and a strong dose of encouragement, you will be not just motivated, but empowered to create the clean and orderly home you've always wanted.
Part 1:  Getting Started
Part 2:  Cleaning Supply 101
Part 3:  How to Clean Your Living Space
Part 4: How to Clean Your Kitchen
Part 5: How to Clean Your Bathroom
Part 6: How to Clean Your Bedroom
Part 7:  Laundry 101
Part 8: Maintenance & Seasonal Cleaning
[hcshort id="5″]
Affiliate links may be used in this post. Printing a coupon or ordering a product through this link may result in a commission, which helps pay for the cost of running this site and keeps the content free. Read my full disclosure policy here.