Back-to-school season can be one of the most exciting and fun times of year for kids.
Yes, they might be sad about summer ending, but if your kids are anything like mine, they're also ready to start the school year! Each year, they excitedly plan out their supply lists and outfits—there's so much buzz and anticipation. I just love to watch!
It's an exciting time for kids—and an expensive time for moms!
Many parents feel the strain when they get that big supply list at the start of the school year. There's so much shopping to do and kids need a lot of stuff. There are clothes and shoes to buy, lunches and snacks to plan, and of course, school supplies and accessories needed. We wonder how we're going to afford it all. Yet, we don't want to dampen our kid's enthusiasm for what's to come.
So what's a busy mom to do? How can we find balance? How can we shop for what they need, and yet, keep the excitement going so they WANT to go to school?
The good news is you can get a jump-start on the school year—it's a great time to find some great back-to-school bargains. With a little planning and preparation, you can make sure you're just as excited as your kids about the new school year!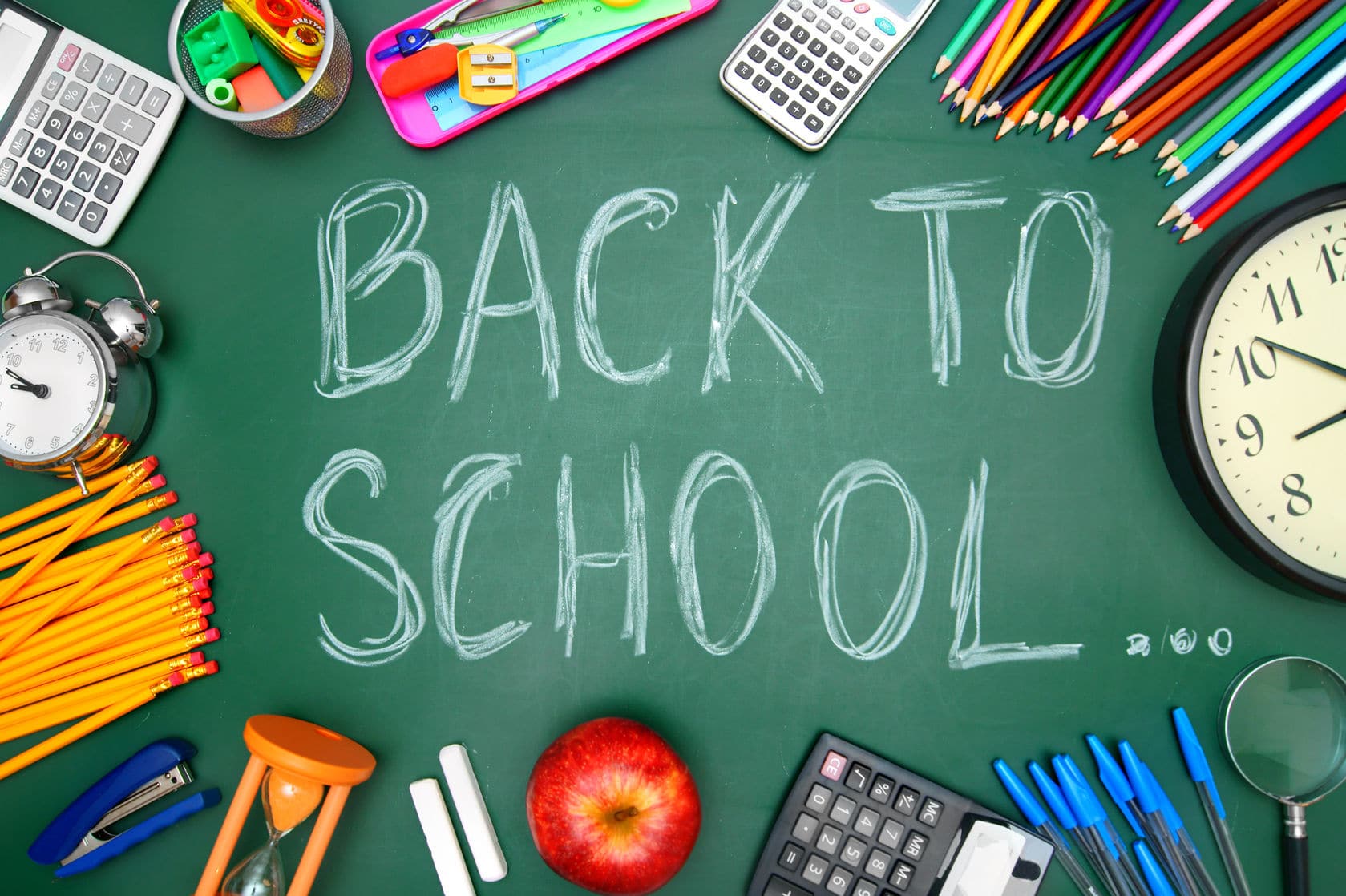 Smart Shopping Tips:
Get an A+ in shopping strategies when you use these back-to-school shopping tips. By doing a little legwork before you get to the store (or look online) and making a few changes in the way you shop, you can save big.
Shop Alone When Possible
For older kids, this strategy might not work, depending on your kids' interest in clothing and pickiness. You know your kids the best. For younger kids though, consider shopping alone. You'll move through the store much faster and you'll be able to find basics without arguing.
Another option is to shop alone to buy things like uniforms, notebooks and basics, and then take your kids with you to pick out a few special items that reflect their personal style. Not only will it be more fun for your little shopper, but you can also save on the majority of your purchases.
Shop Online
If you're looking for awesome deals, look online first. Check the sales flyers for your local favorites, as well as Target, Walmart and the big retailers. Amazon, especially with Prime, has lower overhead and can beat most retail prices.
Not only will you find great deals, but you can often search sites like Rakuten formerly Ebates and Ibotta to get cash back on many of your purchases. Always look for coupon codes before you buy as well!
Clean Out & Organize Before You Shop
Before you even start to shop, clean out and organize what you already have. Go through last year's backpack and school supplies to see what's salvageable. Check on clothes to see what still fits and is in good condition and what needs to be repaired.
You might be pleasantly surprised to find you can pace your purchases throughout the year or stretch some things for a second year of use. Organizing before you shop is generally a good rule of thumb.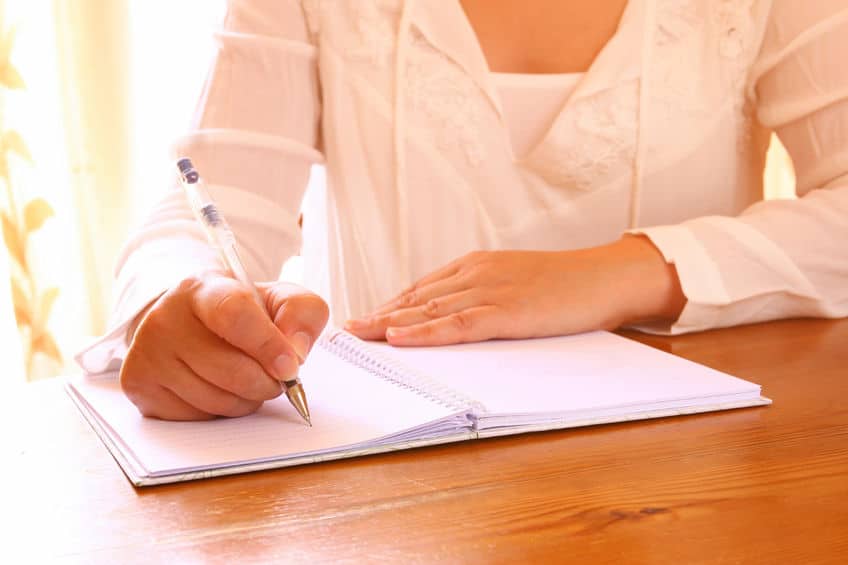 Make a Detailed List
Before you go to the store or start looking for items online, make a detailed list. Base the list off what you need. Most schools put out a supply list for the school year in the early part of summer. Request the list from your school so you can watch for deals and be sure you're buying the items you really need.
When you go to the store to buy, include items on your list that you must have and items that can wait unless they're at rock bottom prices.
Agree to a Budget Beforehand
Set your budget before you shop. Get your kids or spouse on board as well, especially if you'll be shopping together. Look through your finances and determine exactly what you can afford to spend on back-to-school shopping and then adhere to the budget.
Setting a budget before you shop helps you pace yourself and make smart choices. Have a ballpark idea of what you plan to spend on each item on the list as well. If something is way out of range, skip it, or seek out a better deal somewhere else.
Buy Used
Check thrift stores for bargains on school clothes, especially on things like uniforms, khakis, and basic polos and tops. Always inspect the clothes for any rips, stains or damage, but you might be surprised at the great clothing you can find.
Watch neighborhood boards, Facebook, mom exchange boards, and even Craigslist for items like calculators, backpacks, sports equipment, and more. Kids grow so fast that many gently used items are in great condition and will fit the bill for a fraction of the cost.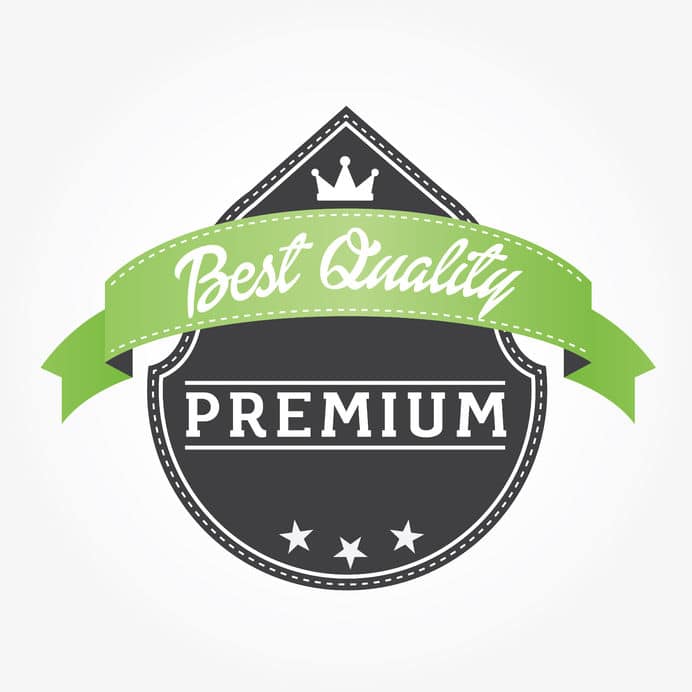 Buy Quality
It can be tempting to buy cheap, trendy, and cute items for your kids. It can also be tempting to stock up on the cheap-as-can-be school supplies. If something is clearly poor quality, it's far better to spend a little more than opt for quantity.
For clothing, five great tops will serve your child much better (and hold up to many more laundry cycles) than 10 cheap shirts. Items like shoes and bags that are used daily should hold up to wear and tear.
Don't Buy What You Don't Need
It sounds pretty straightforward, but how many of us get that supply list and go out and buy every item on it? How many of us HAVE to buy a new school wardrobe just because school is starting? Instead, see what you really need. Are there items from last year that could work just as well?
Pace your purchases throughout the year as well. Perhaps your child doesn't need a jacket or sweater yet, if school is starting in August. Ask your kid's teacher if all the supplies on the list are required right at the start of school or if you can wait. Many items aren't needed for the first few weeks and some supplies will go on clearance after school starts.
Accessorize
Focus on going with tried and true basics—quality clothes and uniforms, reliable shoes, and a rugged backpack. Then let your kids express their personality with small accessories and embellishments.
Add a sports team patch or buttons to dress up a plain backpack. Get cute pins, a scarf or a necklace to dress up your daughter's basics. Let your kids experiment with new hairstyles or pick out cool pencils to express their personality (while keeping the rest under budget).
Let Go of Brand Loyalty
Whether you're purchasing groceries for lunches or jeans, let go of brand loyalty. Opt for quality and items that you and your kids enjoy, of course, but don't pay for a label when an off-brand will work just as well.
Some kids might obsess over having the right brand or a particular item they think is popular, but try to encourage them to look beyond labels and opt for quality and durability over trends.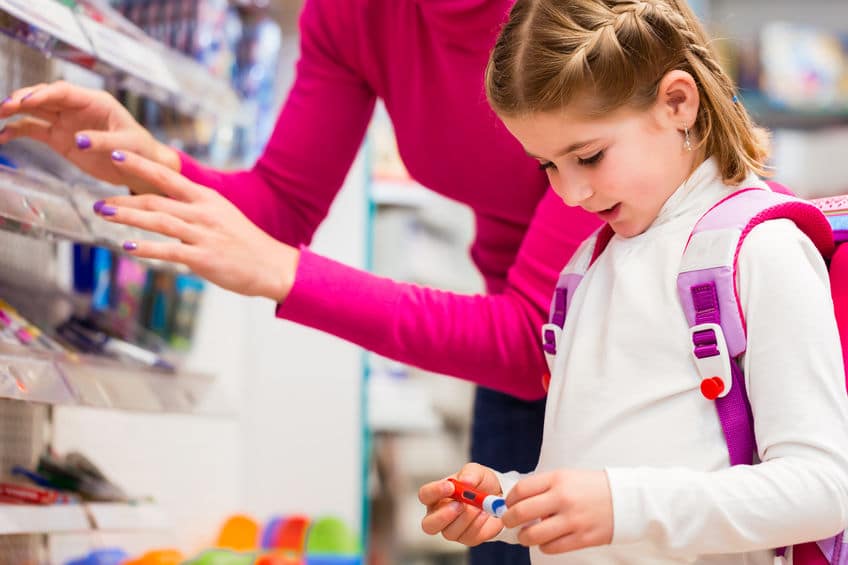 How to Save in the Big 5 Back-to-School Areas
Back-to-school costs can be broken down into five areas: big items, like backpacks, pencil boxes, and binders; supplies like pencils, tissue, notepads, folders and crayons; school clothes and uniforms; shoes; and lunch and snack supplies. There are lots of great ways to find bargains in each area, if you apply the strategies above and know where to look.
1. Big School Items
For big items like art supplies, sports gear, backpacks, calculators, and even tablets, check for refurbished or gently used. Watch online through Craigslist, eBay, and social media to see if anyone has the items you are looking for.
You can also ask the school if they can point you in the right direction. Many schools know where to find the best deals on sports gear from last year's players or may be aware of deals on tablets, electronics, and other big-ticket items for your student.
2. Bulk School Supplies
For smaller school supplies like crayons, pencils, notepads and more, check warehouse stores and watch flyers for Target, Walmart and other retailers. Costco and Sam's Club can help you save on many back-to-school needs and dry goods like tissues, Lysol wipes, sandwich bags, and printer ink.
Many retailers offer great deals at back-to-school time. You may have to visit several locations to find the best prices, but it's worth it. Of course, always check with Amazon and other online retailers as well.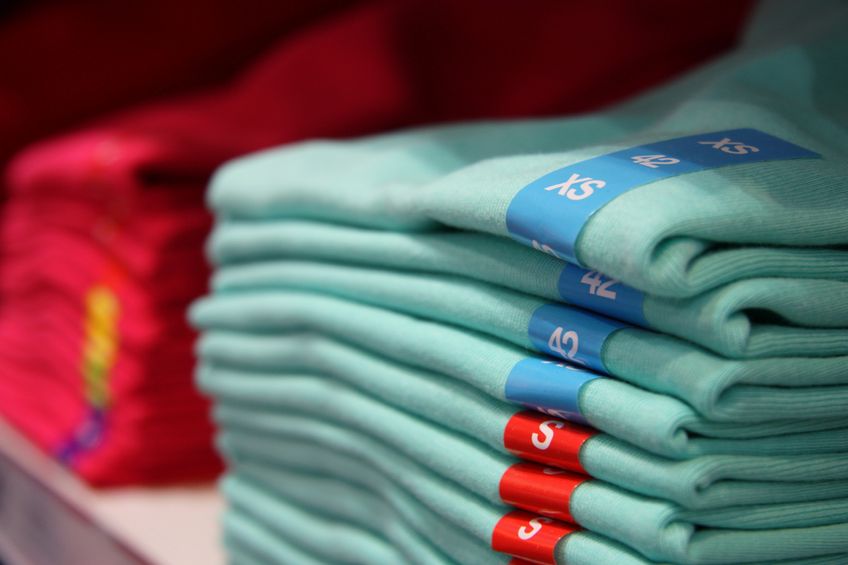 3. School Clothes & Uniforms
Some schools have stringent uniform requirements right down to the brand. Others are much more flexible and may simply have color requirements or guidelines. Watching second-hand stores can lead to the best deals on uniforms you can find.
With so many schools opting for uniforms these days, retailers are stepping up. You can find uniforms on Amazon, or at The Gap, Kohl's, Justice, The Children's Place, Old Navy, Target, Walmart, and more.
Check eBay and thrift stores, as well as consignment sellers and School Uniform Resale. If you find a great deal, stock up! Purchase bigger sizes and shop this year's clearance for next year.
A word of advice: Put kids' names in everything! If something doesn't come home, check the lost and found. When items look similar, it's easy to forget them or misplace them. You'd be surprised at what gets lost at school.
4. Shoes
When it comes to shoes, we often think we should buy the highest quality. In reality, kids feet grow quickly and most kids outgrow shoes before they have time to wear them out. Check out shoes at thrift stores and don't be afraid to buy clearance shoes or stock up on different sizes if you find a great deal.
Another thing to realize: most kids only need a few pairs of shoes. If you find a pair of decent athletic shoes, they can often work for play and school. You can have a dressy pair for special occasions, but for the most part, kids are more comfortable when they can run, jump, and play in their footwear.
5. Lunch & Snack Supplies
Watch Costco, Aldi, and other food stores for great deals on lunch and snack supplies. You can buy sandwich baggies in bulk, along with paper lunch sacks (particularly if your kids tend to lose things).
Did you know you can make lunches ahead? Create a supply of DIY uncrustables to freeze and enjoy for the first few weeks of the school year. Making lunches ahead saves the morning stress and rush, so prep on the weekends and get items ready for the whole week.
Buy snack items in bulk (rather than snack-size) and repackage them when you get home. You can also chop veggies, slice apples (sprinkle with lemon juice to keep from browning), and put together snack cups of applesauce and yogurt in reusable containers. Create a designated snack shelf in the pantry and an area in your fridge where you or your kids can grab items and go.
With just a little smart planning, you can make the school year a great success! Back-to-school time doesn't have to be a financial stressor. Shop smart and be proud of how much you've saved!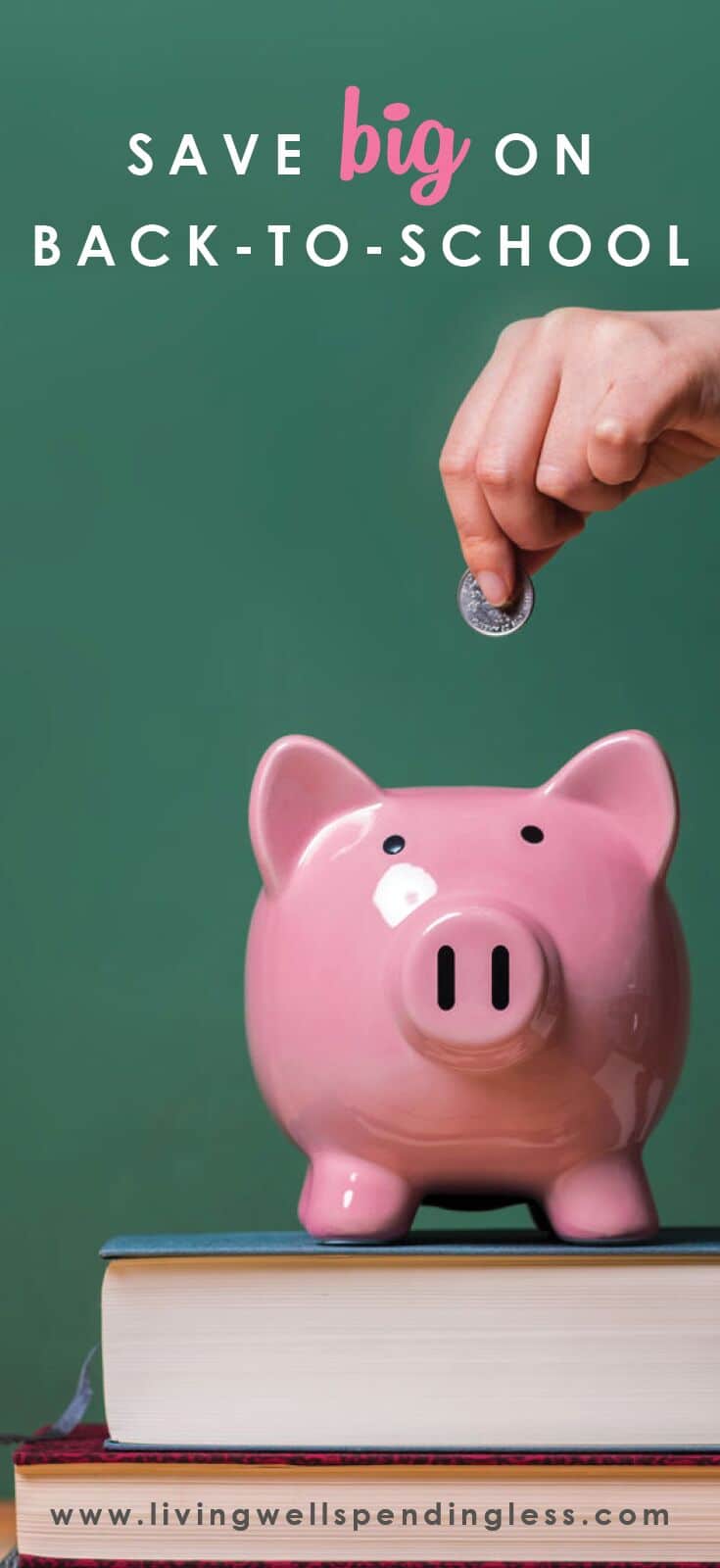 TAKE BACK CONTROL OF YOUR HOME LIFE
---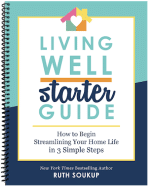 Ever feel like you just can't keep up? Our Living Well Starter Guide will show you how to start streamlining your life in just 3 simple steps. It's a game changer--get it free for a limited time!
If you love this resource, be sure to check out our digital library of helpful tools and resources for cleaning faster, taking control of your budget, organizing your schedule, and getting food on the table easier than ever before.